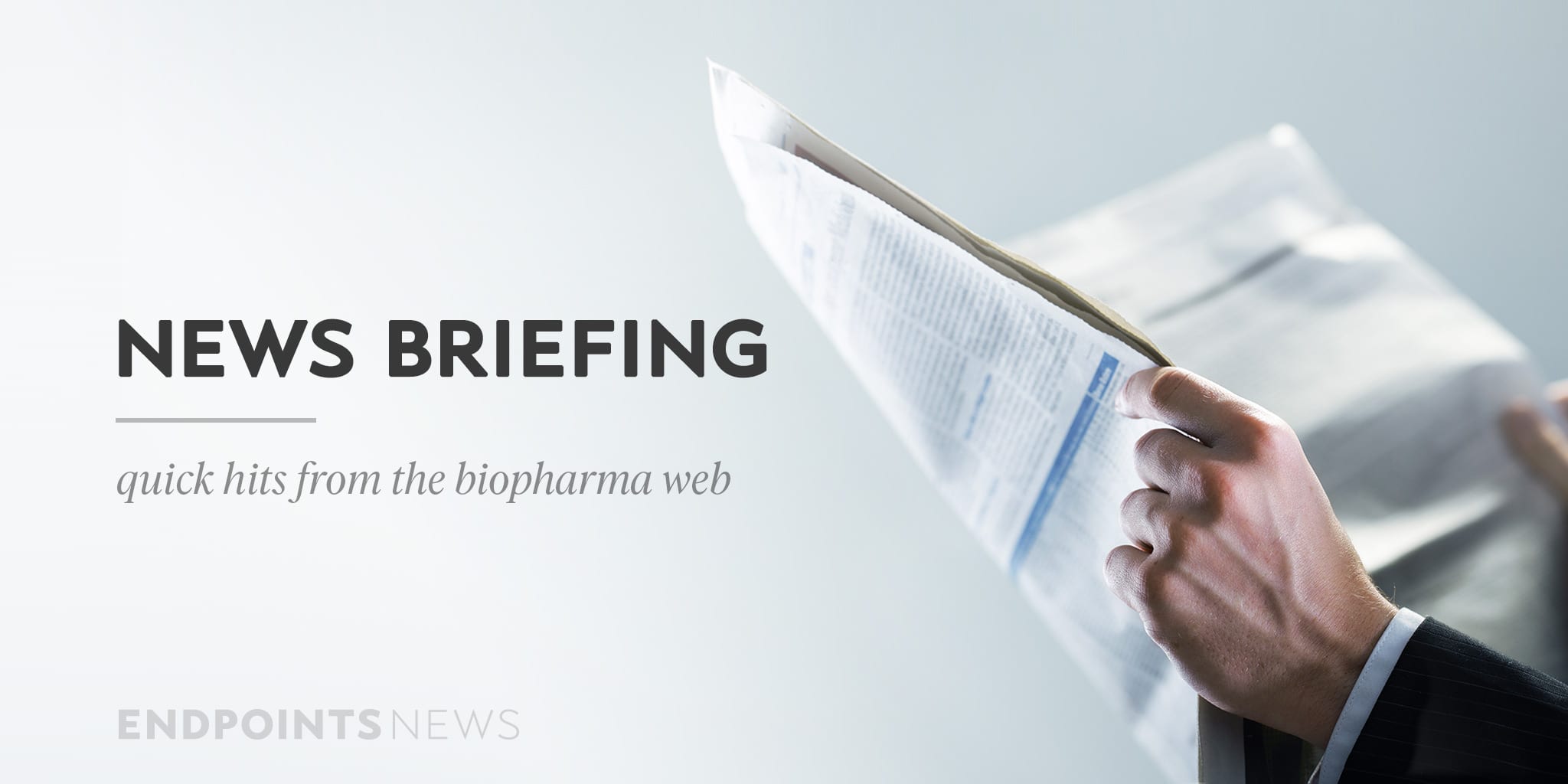 Covid-19 roundup: Mod­er­na sends in EUA for bi­va­lent teen boost­er; US trim­ming Pfiz­er/BioN­Tech do­na­tions
Though Mod­er­na's bi­va­lent vac­cine to counter the Omi­cron vari­ant has cleared the ini­tial hur­dles in get­ting FDA au­tho­riza­tion, the vac­cine mak­er is mov­ing on to the next step.
On Twit­ter, the com­pa­ny an­nounced on Fri­day that it has filed a EUA for its bi­va­lent vac­cine for use in ado­les­cents aged 12 through 17 and for small­er chil­dren aged six through 11.
We have sub­mit­ted a re­quest for emer­gency use au­tho­riza­tion (EUA) for our Omi­cron-tar­get­ing bi­va­lent #COVID19 #vac­cine, mR­NA-1273.222, in chil­dren and ado­les­cents 12 to 17 years of age to the U.S. FDA. The EUA sub­mis­sion for chil­dren ages 6 to 11 years old was al­so com­plet­ed. pic.twit­ter.com/8cj659zOU1

— Mod­er­na (@mod­er­na_tx) Sep­tem­ber 23, 2022
In an­oth­er tweet, Mod­er­na stat­ed that the ap­pli­ca­tion for chil­dren aged six months through six years of age will like­ly be fin­ished lat­er in the year.
Reg­u­la­to­ry bod­ies have been mov­ing fast on the new boost­ers as Mod­er­na got the OK from UK reg­u­la­tors in the mid­dle of Au­gust, with the FDA al­so giv­ing the thumbs up for both Mod­er­na's and Pfiz­er/BioN­Tech's bi­va­lent shots a few weeks lat­er. How­ev­er, those au­tho­riza­tions did not come with any new hu­man da­ta, and crit­ics ques­tioned the ef­fec­tive­ness of pre­vent­ing deaths or hos­pi­tal­iza­tions.
The lat­est da­ta from the CDC show that cas­es are trend­ing down­ward, for the time be­ing, but the US is still deal­ing with an av­er­age of over 54,000 cas­es and 347 deaths per day over the last week.
US re­duc­ing num­ber of Pfiz­er/BioN­Tech vac­cine do­na­tions as de­mand wanes
Last year, the Biden ad­min­is­tra­tion pledged to do­nate 500 mil­lion dos­es of the Pfiz­er/BioN­Tech vac­cine to 92 low- and mid­dle-in­come coun­tries as part of a wider do­na­tion of 1 bil­lion dos­es. How­ev­er, that do­na­tion is be­ing cur­tailed.
Ac­cord­ing to a re­port from Reuters, the US will cut down on the num­ber of dos­es it will de­liv­er by the end of 2022 to 600 mil­lion dos­es. Reuters said that Pfiz­er has enough sup­ply to de­liv­er the full or­der of 1 bil­lion, but that it is see­ing re­duced de­mand in the de­liv­ery ar­eas pri­mar­i­ly due to hes­i­tan­cy and "bar­ri­ers in ad­min­is­tra­tion."
Pfiz­er has re­port­ed­ly de­liv­ered 400 mil­lion dos­es to 79 coun­tries as part of the or­der thus far.
While the dos­es may be on the down­swing, Pfiz­er is still boost­ing its do­na­tions of Paxlovid. The com­pa­ny, in a state­ment on Thurs­day, agreed to sup­ply up to six mil­lion dos­es of the an­tivi­ral to the Glob­al Fund. The fund plans to dis­trib­ute dos­es to low- and mid­dle-in­come na­tions as well.
It al­so has an agree­ment to sup­ply four mil­lion dos­es of Paxlovid to UNICEF al­so.