Covid-19 roundup: Af­ter bat­ting back at vac­cine sup­pli­er, In­ovio lines up a gi­ant in its cor­ner; Ox­ford spin­out Spy­Biotech be­gins PhI/II dos­ing for VLP-based vac­cine
In­ovio an­nounced Tues­day morn­ing that man­u­fac­tur­ing gi­ant Ther­mo Fish­er has signed on to make their Covid-19 vac­cine INO-4800 in 2021. The biotech — which has yet to get an OK on a vac­cine af­ter more than 40 years of op­er­a­tions — ex­pects to be able to dis­trib­ute 100 mil­lion dos­es to help end the Covid-19 pan­dem­ic, but first it has to get around a re­cal­ci­trant man­u­fac­tur­er that con­trols much of the IP used to make the biotech's vac­cines.
In­ovio, nev­er shy about ac­cept­ing brag­ging rights, likes to note that its DNA plat­form ap­proach to this mas­sive prob­lem can be ad­dressed with a jab that doesn't have to stay in the same freez­ing cold sup­ply chain re­quired by Pfiz­er/BioN­Tech and Mod­er­na. That's a ma­jor dif­fer­en­ti­a­tion — pro­vid­ed it can make it to the mar­ket in time to ri­val the fron­trun­ners.
In­ovio plans to start a late-stage study of their vac­cine this month, pro­vid­ed reg­u­la­tors sign off. That puts them well be­hind a group of lead­ers, with Pfiz­er out front with a promise to prove whether their mR­NA vac­cine from BioN­Tech works some­time next month.
A big road­block al­so still lies along the man­u­fac­tur­ing lane.
A few months ago a frus­trat­ed In­ovio CEO Joseph Kim com­plained that their man­u­fac­tur­er was in­ca­pable of mak­ing com­mer­cial quan­ti­ties and re­fused to trans­fer the IP nec­es­sary for oth­ers to do so. The com­pa­ny launched a bit­ter le­gal bat­tle with VGXI, and a spokesper­son for In­ovio tells me to­day that the lit­i­ga­tion is on­go­ing. He added that their at­tempt to gain an in­junc­tion was de­nied by the judge.
In­ovio's stock is up 10% Tues­day morn­ing. — John Car­roll
A 'plug and dis­play' VLP play­er takes a shot at ear­ly-stage Covid-19 vac­cine
A re­cent Ox­ford spin­out has be­gun a new Covid-19 vac­cine tri­al, and is tak­ing a bit of a dif­fer­ent ap­proach than most oth­er play­ers.
Spy­Biotech has launched a Phase I/II tri­al with the Serum In­sti­tute of In­dia as a new part­ner, test­ing whether or not its virus-like-par­ti­cle-based vac­cine can prove safe and ef­fec­tive. They an­nounced the first dos­ing of its pa­tients Tues­day. The Serum In­sti­tute of In­dia is run­ning clin­i­cal de­vel­op­ment of the study, which will take place in Aus­tralia, and li­censed Spy­Biotech's VLP tech­nol­o­gy. Fi­nan­cial terms of the deal were not dis­closed.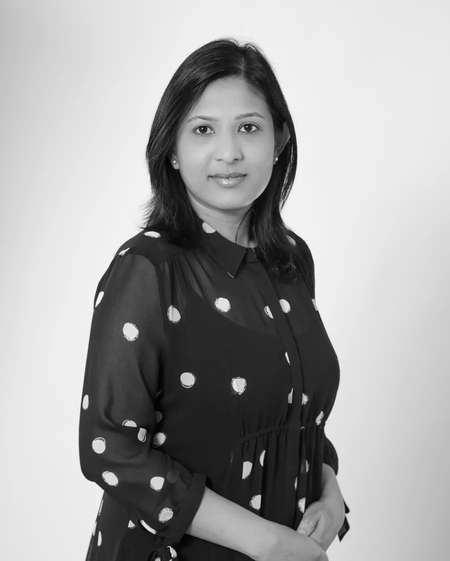 Su­mi Biswas
"Tra­di­tion­al­ly speak­ing, ge­net­i­cal­ly fus­ing large, com­plex anti­gens with VLPs is ex­treme­ly dif­fi­cult," CEO and co-founder Su­mi Biswas told End­points News. "With our tech­nol­o­gy, we've cre­at­ed this plat­form … which lets you plug and dis­play dif­fer­ent pathogen anti­gens."
Right now, the com­pa­nies have re­cruit­ed "a few hun­dred" vol­un­teers, Biswas said, and are re­search­ing how safe the can­di­date can be at dif­fer­ent dos­es. It will be con­trolled against an ad­ju­vant.
The com­pa­ny's plat­form us­es what Biswas called "su­per­glue" pro­tein tech­nol­o­gy that is de­rived from the strep fam­i­ly, split­ting pro­teins in­to two parts — termed Spy­Catch­er and Spy­Tag. De­spite the di­vi­sion, they re­tain their at­trac­tive­ness and al­low Spy­Biotech to fuse them to oth­er plat­forms and dec­o­rate them with VLPs.
In terms of its Covid-19 vac­cine can­di­date, Spy­Biotech is bas­ing its ef­forts off the he­pati­tis B vac­cine, split­ting the pro­tein to dis­play the coro­n­avirus spike rather than the hep B anti­gen. At­tempt­ing to take ad­van­tage of the hep B vac­cine's safe­ty pro­file, Biswas is con­fi­dent in the com­pa­ny's ef­forts giv­en its suc­cess at pre­sent­ing oth­er anti­gens on the same VLP in oth­er proof-of-con­cept stud­ies.
"The dis­play­ing process is very sim­ple, and we have used the same he­pati­tis B VLP with that Spy­Catch­er to dis­play a lot of com­plex anti­gens," Biswas said. "What we've done dif­fer­ent­ly for this is that, of course, the anti­gen is dif­fer­ent, it's the same Spy­Tag and you es­sen­tial­ly mix the two and you've got very good dis­play of the anti­gen on the sur­face of the VLP."
Mov­ing for­ward, Biswas said she ex­pects da­ta from the tri­al to come in some­time in Oc­to­ber or No­vem­ber, and hopes to start the Phase III study be­fore the end of the year.
Spun out of Ox­ford in 2017, Spy­Biotech was ini­tial­ly based on re­search in­to the "su­per­glue" phe­nom­e­non that showed promis­ing re­sults for a malar­ia vac­cine. Since then, the biotech has fo­cused main­ly on its lead pro­gram, a vac­cine can­di­date for hu­man cy­tomegalovirus pro­ject­ed to start Phase I late next year.
Biswas hopes the tech­nol­o­gy will be use­ful in oth­er in­di­ca­tions too, as Spy­Biotech has seen ear­ly pos­i­tive re­sults in on­col­o­gy and oth­er in­fec­tious dis­eases. But right now, the man­u­fac­tur­ing ad­van­tage that VLPs have over oth­er Covid-19 vac­cine can­di­dates gives Spy­Biotech a leg up on the com­pe­ti­tion, Biswas says.
"The fact that the VLP car­ri­er can be man­u­fac­tured in large quan­ti­ties and kept, and that man­u­fac­tur­ing can be worked out in ad­vance, it makes it suit­able for use in these sit­u­a­tions," Biswas said. "In the un­for­tu­nate sit­u­a­tion of Covid, at large, this is def­i­nite­ly even an ac­cel­er­at­ed proof point for that plat­form, and we're re­al­ly look­ing for­ward to ex­ploit­ing this in oth­er dis­eases." — Max Gel­man
Mod­er­na slows down Phase III en­roll­ment to en­sure di­ver­si­ty
One of the lead­ers in the Covid-19 vac­cine race has re­port­ed­ly de­cid­ed to pump the brakes slight­ly on its Phase III tri­al en­roll­ment.
Mod­er­na CEO Stéphane Ban­cel told CN­BC in an in­ter­view Fri­day that the com­pa­ny would be de­cel­er­at­ing en­roll­ment in or­der to en­sure that mi­nor­i­ty com­mu­ni­ties most at risk from the virus are suf­fi­cient­ly rep­re­sent­ed in the tri­al. As of Fri­day, about 20% of par­tic­i­pants are His­pan­ic or Lati­no and around 7% are Black, Mod­er­na re­port­ed.
"We be­lieve we could have one of the best vac­cines," Ban­cel told CN­BC. "We want to en­sure we have da­ta for all the peo­ple who could ben­e­fit and be pro­tect­ed."
Ban­cel added that Mod­er­na's goal is for the tri­al pop­u­la­tion to match US Cen­sus num­bers, which es­ti­mat­ed in 2019 that around 18.5% of Amer­i­cans are His­pan­ic or Lati­no, while 13.4% are Black.
In­vestors re­act­ed poor­ly to the com­ments, send­ing the stock down around 8% im­me­di­ate­ly af­ter­ward, but then re­cov­er­ing to fin­ish Fri­day down about 3.5%. In trad­ing over the ex­tend­ed La­bor Day week­end, Mod­er­na was down an­oth­er 4%.
Since the start of the year, Mod­er­na shares have risen over 225%. Ban­cel has re­port­ed sell­ing more than $40 mil­lion of his own stock over that time pe­ri­od. The com­pa­ny an­nounced last Fri­day evening that it had en­rolled more than 6,000 new vol­un­teers in its Phase III tri­al over the pre­vi­ous week, bring­ing the to­tal num­ber to 21,411 out of an ex­pect­ed 30,000.
Pfiz­er, the on­ly com­peti­tor ahead of Mod­er­na in End­points News' Covid-19 vac­cine race track­er, is up to about 23,000 en­rolled pa­tients in its Phase III, CEO Al­bert Bourla said last Thurs­day. That tri­al has re­port­ed 25% His­pan­ic or Lati­no vol­un­teers and 8% Black vol­un­teers. The com­pa­ny has said pub­licly that da­ta could be avail­able by the end of Oc­to­ber, a pro­jec­tion on which Warp Speed chief Mon­cef Slaoui threw cold wa­ter. — Max Gel­man
For a look at all End­points News coro­n­avirus sto­ries, check out our spe­cial news chan­nel.