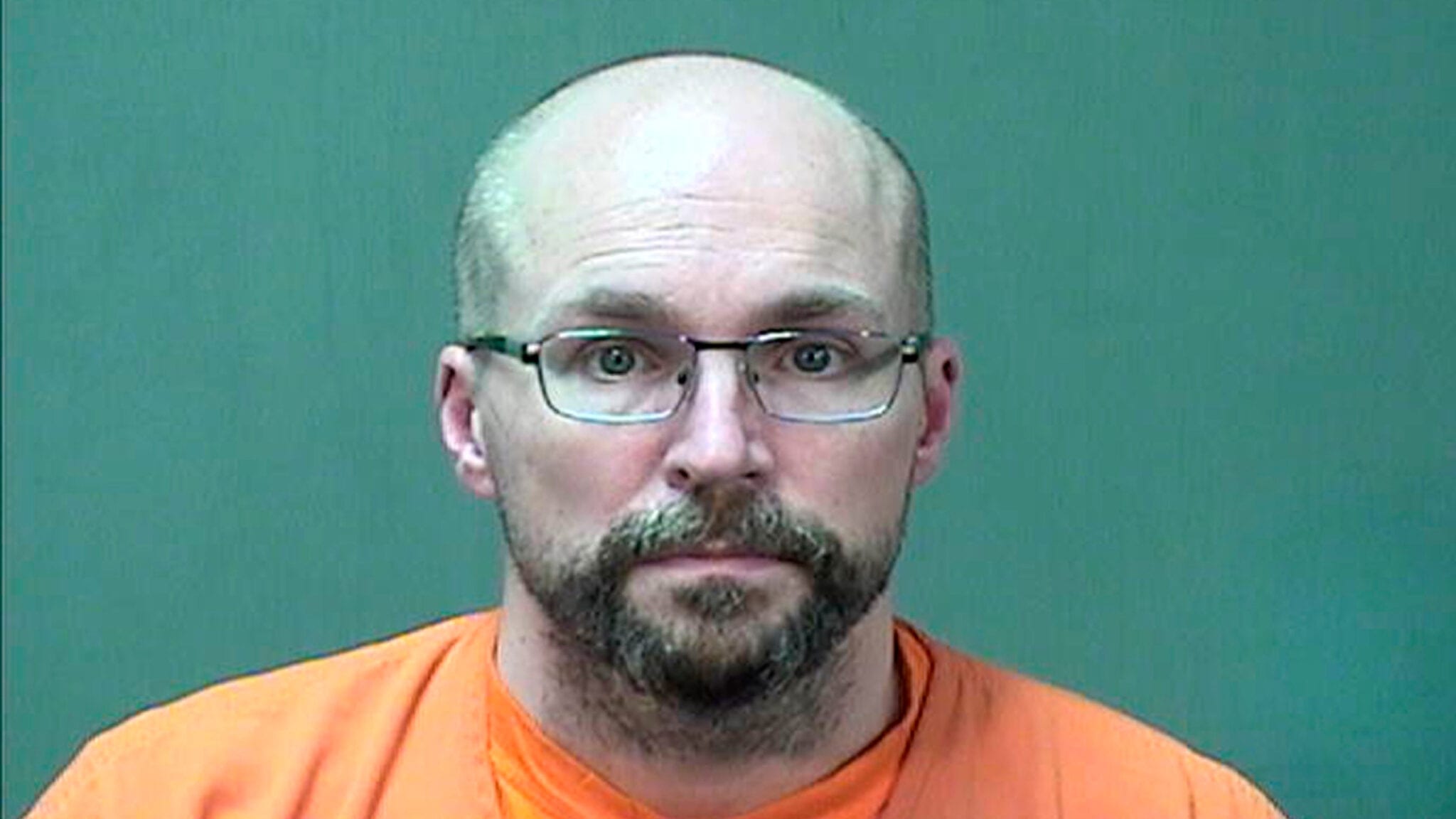 Steven Brandenburg, (Ozaukee County Sheriff via AP, File)
Covid-19 roundup: Phar­ma­cist who tam­pered with Mod­er­na vac­cines sen­tenced to 3 years in jail; FDA says J&J shelf life may be ex­tend­ed
A Wis­con­sin hos­pi­tal phar­ma­cist who told a judge he was skep­ti­cal of the Covid-19 vac­cines, es­pe­cial­ly Mod­er­na's, will spend three years in prison af­ter he ad­mit­ted to at­tempt­ing to de­stroy hun­dreds of dos­es that were lat­er ad­min­is­tered to pa­tients.
Steven Bran­den­burg, 46, re­moved a box of Mod­er­na vials from a re­frig­er­a­tion unit at the hos­pi­tal he worked at dur­ing two overnight shifts in De­cem­ber 2020. He left the vac­cines out for sev­er­al hours a night, then re­turned them to the re­frig­er­a­tor to be used at the clin­ic the next day, the US De­part­ment of Jus­tice said, and the vac­cines were ad­min­is­tered to 57 peo­ple be­fore hos­pi­tal em­ploy­ees learned about his con­duct.
Bran­den­burg plead­ed guilty to two counts of at­tempt­ing to tam­per with con­sumer prod­ucts and was sen­tenced to 3 years of su­per­vised re­lease and or­dered to pay $83,800 in resti­tu­tion to the hos­pi­tal on top of his up­com­ing prison stint.
"The FDA has en­sured that the Mod­er­na COVID-19 vac­cine meets the agency's rig­or­ous stan­dards for safe­ty, ef­fec­tive­ness, and man­u­fac­tur­ing qual­i­ty," FDA in­ves­ti­ga­tor Cather­ine Hermsen. "Those who know­ing­ly tam­per with this vac­cine place Amer­i­can pa­tients' health at risk. To­day's an­nounce­ment should serve as a re­minder that this kind of il­lic­it tam­per­ing ac­tiv­i­ty will not be tol­er­at­ed."
An "ad­mit­ted con­spir­a­cy the­o­rist," Bran­den­burg be­lieved the vac­cine could harm peo­ple and change their DNA, po­lice in Grafton, WI told The New York Times. The box he re­moved con­tained 570 vials of the vac­cine, though it ap­pears that the vac­cines he tam­pered with re­mained ef­fec­tive, US At­tor­ney Richard Frohling said in a state­ment.
FDA says J&J shelf life may be ex­tend­ed
If you have some soon-to-ex­pire J&J vac­cines, Pres­i­dent Joe Biden's ad­min­is­tra­tion wants you to hang on to them.
Janet Wood­cock, the act­ing com­mis­sion­er of the FDA, told state of­fi­cials dur­ing a White House call Tues­day that they could store the dos­es un­til new da­ta is re­leased that shows whether the vac­cines are still safe to use, Kaiser Health News re­port­ed. Un­til now, health of­fi­cials have warned against us­ing ex­pired dos­es, but FDA of­fi­cials are op­ti­mistic that the ex­pi­ra­tion dates could be ex­tend­ed.
There have been 21.4 mil­lion dos­es of that vac­cine de­liv­ered to the states, but just about half have been ad­min­is­tered, ac­cord­ing to the CDC. Louisiana health of­fi­cer Joseph Kan­ter has said that in Louisiana alone, there are 14,000 J&J dos­es that set to ex­pire in June. In Ohio, Gov. Mike DeWine said 200,000 J&J dos­es will ex­pire on June 23 and the state has no le­gal way to send them else­where.
The sin­gle-dose jab can last for three months if re­frig­er­at­ed, and two years if frozen. Through Pres­i­dent Don­ald Trump's Op­er­a­tion Warp Speed, J&J was giv­en a $1 bil­lion con­tract to de­liv­er 100 mil­lion dos­es of the shot.
For a look at all End­points News coro­n­avirus sto­ries, check out our spe­cial news chan­nel.