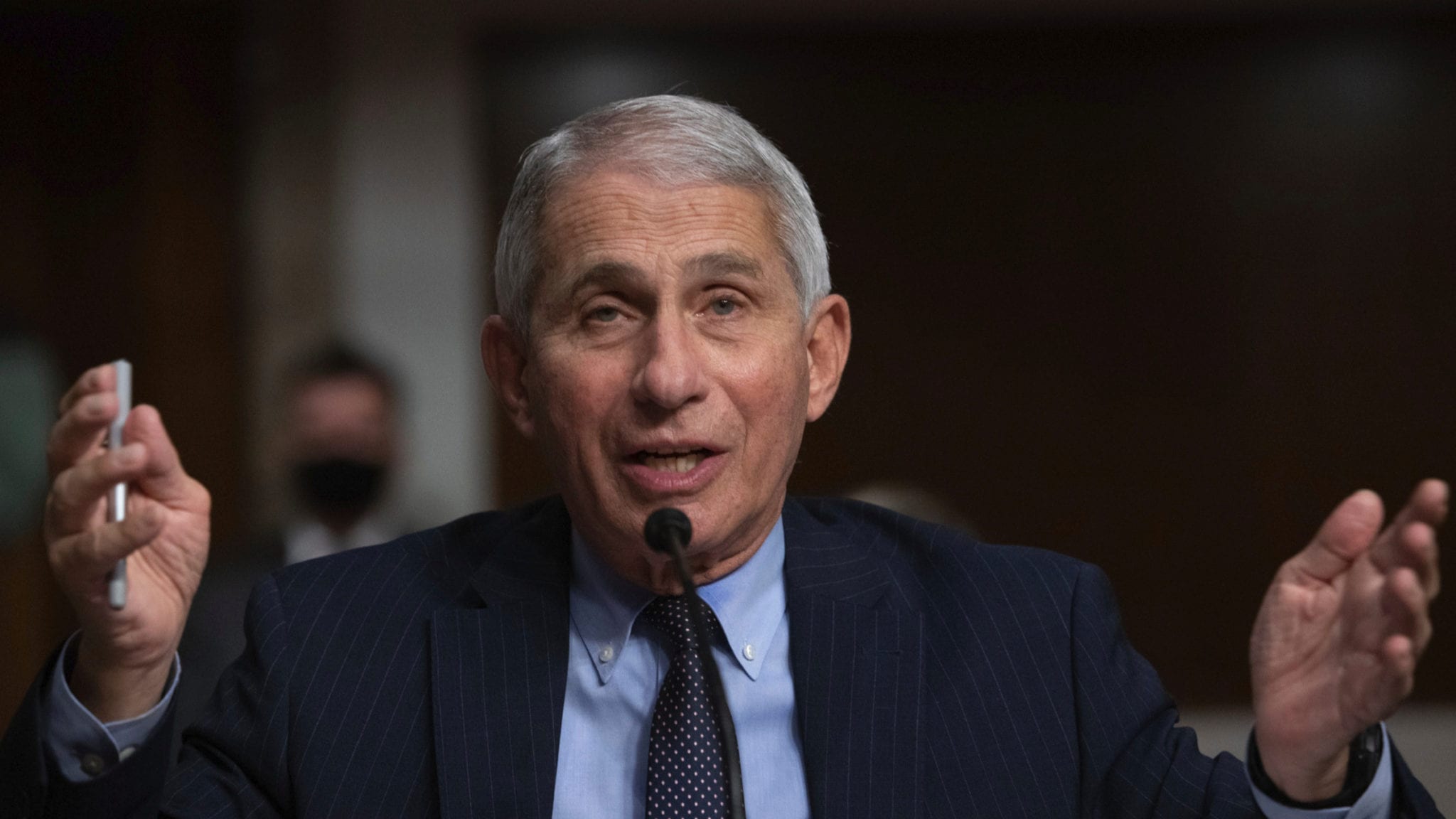 Anthony Fauci, NIAID director (AP Images)
Covid-19 roundup: Fau­ci says first graders could have ac­cess to vac­cine by Sep­tem­ber — re­port; EMA be­gins rolling re­view of Cure­Vac vac­cine
NI­AID di­rec­tor An­tho­ny Fau­ci says kids as young as first grade could be el­i­gi­ble for Covid-19 vac­cines by the time school starts in Sep­tem­ber, per Prop­ub­li­ca.
Fau­ci told Prop­ub­li­ca that age de-es­ca­la­tion tri­als are un­der­way to prove vac­cines are safe and ef­fec­tive in chil­dren. "I would think by the time we get to school open­ing, we like­ly will be able to get peo­ple who come in­to the first grade," he said.
Pfiz­er and BioN­Tech have com­plet­ed en­roll­ment in a study with 12- to 15 year-olds, and ex­pect to read out da­ta ear­ly this year, a spokesper­son told the news or­ga­ni­za­tion. Then it'll fi­nal­ize a study in 5- to 11-year-olds. Mod­er­na, on the oth­er hand, is still en­rolling par­tic­i­pants in its tri­al for kids 12 to 18 years old, and doesn't ex­pect da­ta un­til mid-2021, the biotech said in an emailed state­ment to Prop­ub­li­ca.
John­son & John­son, which sub­mit­ted an EUA ap­pli­ca­tion for its one-shot vac­cine last week, an­nounced plans in Oc­to­ber to be­gin test­ing ado­les­cents ages 12 to 18 "as soon as pos­si­ble," In­sid­er re­port­ed. But ac­cord­ing to Prop­ub­li­ca, the com­pa­ny has yet to be­gin ado­les­cent tri­als.
Pfiz­er's vac­cine has been au­tho­rized for peo­ple 16 years and old­er, while Mod­er­na's shot was au­tho­rized for those 18 and old­er. Mod­er­na an­nounced the first pa­tients were dosed in its Phase II/III ado­les­cent study on Dec. 10, which is en­rolling 3,000 pa­tients in the US.
Ac­cord­ing to Mod­er­na, ef­fec­tive­ness will be mea­sured by "achiev­ing a cor­re­late of pro­tec­tion (if es­tab­lished) or through im­muno­bridg­ing to the adult pop­u­la­tion." The kids will be giv­en ei­ther two vac­cine or place­bo dos­es 28 days apart, and will be mon­i­tored for 12 months af­ter the sec­ond shot. — Nicole De­Feud­is
EMA be­gins rolling re­view of Cure­Vac vac­cine
The EMA has be­gun a rolling re­view of Cure­Vac's mR­NA vac­cine, the agency an­nounced on Fri­day.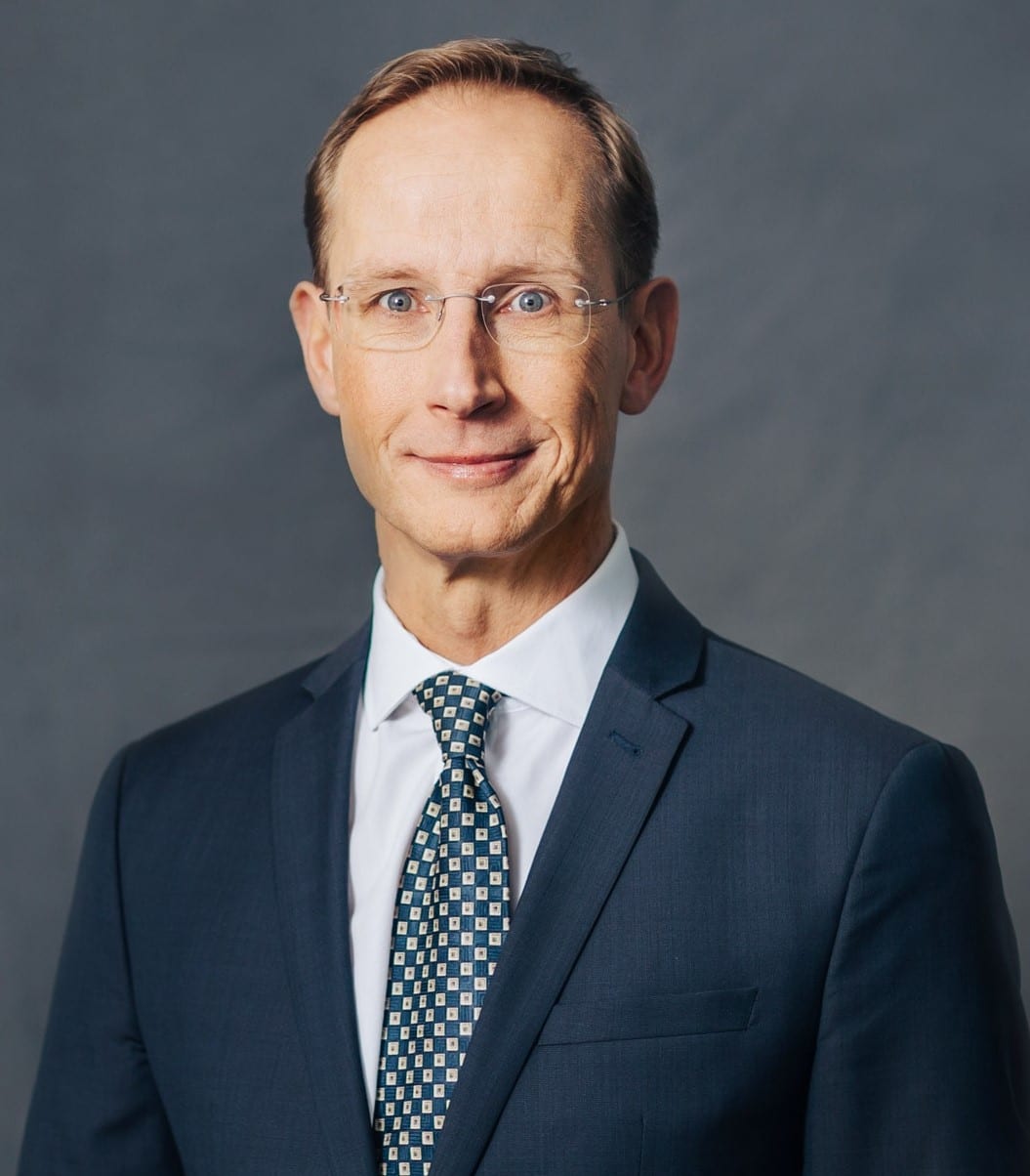 Franz-Wern­er Haas
This means the agency's hu­man med­i­cines com­mit­tee has be­gun eval­u­at­ing pre­lim­i­nary re­sults from ear­ly clin­i­cal stud­ies. The rolling re­view process con­tin­ues un­til the agency has all the ev­i­dence it needs to sup­port po­ten­tial mar­ket­ing au­tho­riza­tion.
Cure­Vac dosed the first pa­tient in a Phase IIb/III study in mid-De­cem­ber, putting the com­pa­ny well be­hind an am­bi­tious time­line that CEO Franz-Wern­er Haas laid out in Au­gust. Haas ini­tial­ly planned to kick off a piv­otal Phase III by the end of 2020, and read out da­ta that could be used to ap­proach reg­u­la­tors in Q1 2021. On Dec. 21, Cure­Vac an­nounced it was launch­ing a Phase III tri­al in health­care work­ers, to run in par­al­lel to the glob­al Phase IIb/III tri­al.
Ear­li­er this year, Bay­er and Cure­Vac en­tered in­to a "col­lab­o­ra­tion and ser­vices agreement" for the vac­cine, giv­ing Bay­er re­spon­si­bil­i­ty for some de­vel­op­ment, sup­ply and key ter­ri­to­ry op­er­a­tions.
"We are high­ly com­mit­ted to mak­ing our ca­pa­bil­i­ties and net­works avail­able to help end this pan­dem­ic," Ste­fan Oel­rich, pres­i­dent of the phar­ma di­vi­sion, said in a state­ment. — Nicole De­Feud­is
Pfiz­er/BioN­Tech vac­cine rec­om­mend­ed for ap­proval in Japan
Pfiz­er and BioN­Tech are lined up to get their Covid-19 shot ap­proved for use in Japan.
A Japan­ese pan­el gave the mR­NA shot the OK on Fri­day night, ac­cord­ing to Reuters. The gov­ern­ment could give its for­mal — and first — ap­proval by Sun­day, the news agency re­port­ed.
The coun­try pur­chased 144 mil­lion dos­es of Pfiz­er/BioN­Tech's vac­cine, the first of which ar­rived on Fri­day, ac­cord­ing to The Japan Times. About 400,000 dos­es were de­liv­ered to Nari­ta Air­port east of Tokyo, ac­cord­ing to the pa­per.
The 144 mil­lion dos­es would have been enough to in­noc­u­late 72 mil­lion peo­ple. But af­ter Pfiz­er changed its la­bel to ac­count for six dos­es per vial in­stead of five, Japan wor­ries it won't be able to stretch the sup­ply as far. A spe­cial sy­ringe is nec­es­sary to ex­tract the sixth dose, which is in short sup­ply across the coun­try. The Japan­ese gov­ern­ment put out a re­quest ear­li­er this week that man­u­fac­tur­ers boost pro­duc­tion of the sy­ringes, the Times re­port­ed. — Nicole De­Feud­is
US inks deal for 200M more vac­cine dos­es from Pfiz­er, Mod­er­na
As vac­cine roll­out in the US con­tin­ues to lag be­hind sched­ule, Pres­i­dent Joe Biden told re­porters that his ad­min­is­tra­tion bought 200 mil­lion more shots — 100 mil­lion from each Pfiz­er/BioN­Tech and Mod­er­na, which are sched­uled to ar­rive by the end of Ju­ly.
Biden made use of op­tions built in­to ex­ist­ing con­tracts with the com­pa­nies, ac­cord­ing to the Wash­ing­ton Post. Pfiz­er and Mod­er­na were al­ready on the hook for 400 mil­lion dos­es to the US, and Biden said there'd be enough sup­ply to ful­ly vac­ci­nate 200 mil­lion peo­ple by the end of May, the Post re­port­ed.
In a state­ment, Mod­er­na said it has al­ready com­mit­ted to or­ders to­tal­ing 631.5 mil­lion dos­es, 300 mil­lion of which it promised to the US. The EU has pur­chased 160 mil­lion dos­es, and Cana­da 40 mil­lion. So far, over 41 mil­lion have al­ready been sup­plied to the US.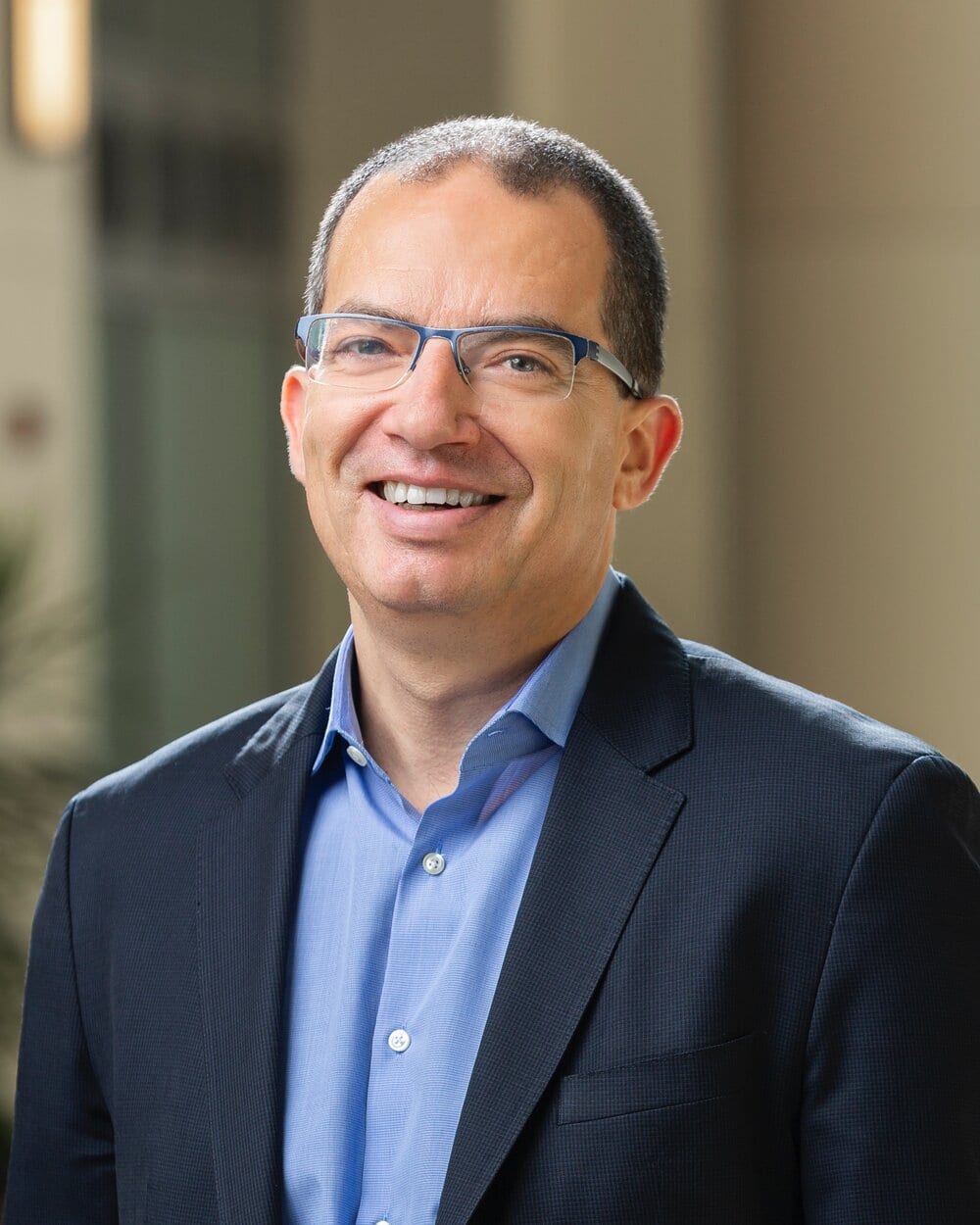 Stéphane Ban­cel
"We con­tin­ue to scale up our man­u­fac­tur­ing ca­pa­bil­i­ty, both in and out­side of the Unit­ed States," CEO Stéphane Ban­cel said in a state­ment. "It is en­cour­ag­ing and hum­bling to know that more than 22 mil­lion Amer­i­cans have al­ready been pro­tect­ed with Mod­er­na's vac­cine," he added lat­er.
Mod­er­na says it re­mains on track to de­liv­er the first 100 dos­es to the US in this quar­ter, with the next 100 mil­lion com­ing in May. The Cam­bridge, MA-based biotech set a goal to de­liv­er the last 100 mil­lion by the end of Ju­ly.
Biden said last week that his ad­min­is­tra­tion was tak­ing sev­er­al steps un­der the De­fense Pro­duc­tion Act to make sure Pfiz­er has all the equip­ment it needs to boost man­u­fac­tur­ing.
So far, just over 46 mil­lion dos­es have been ad­min­is­tered in the US, ac­cord­ing to the CDC. And more than 68 mil­lion shots have been de­liv­ered.
John­son & John­son filed for emer­gency use au­tho­riza­tion of its jab last week, though its shot is no­tably less ef­fec­tive than the al­ready ap­proved ones from Pfiz­er and Mod­er­na. J&J said its shot was 66% ef­fec­tive at pre­vent­ing symp­to­matic Covid-19, and 85% ef­fec­tive at pre­vent­ing se­vere dis­ease. In South Africa, where the B.1.351 has be­come com­mon, the vac­cine was 55% ef­fec­tive. — Nicole De­Feud­is
Roche's Actem­ra cuts risk of death in large tri­al — time to re­deem IL-6?
The IL-6 the­o­ry is mak­ing an­oth­er come­back in Covid-19.
Once marred by dis­ap­point­ing Phase III re­sults on pa­tients with ear­ly-stage Covid-19 pneu­mo­nia, Roche's Actem­ra re­deemed it­self by cut­ting the risk of death in RE­COV­ERY, the UK-based tri­al that's ce­ment­ed sev­er­al drugs' role as stan­dard of care in treat­ing coro­n­avirus in­fec­tion.
In­ves­ti­ga­tors ac­knowl­edged that pre­vi­ous tri­als of Actem­ra, or tocilizum­ab, yield­ed mixed re­sults and on­ly weak ev­i­dence that it could short­en time to dis­charge or re­duce pro­gres­sion to in­va­sive me­chan­i­cal ven­ti­la­tion or death. But they em­pha­sized that their tri­al had a larg­er and more di­verse sam­ple size.
And the find­ings — gath­ered from 4116 hos­pi­tal­ized pa­tients — were sig­nif­i­cant, they wrote in a preprint:
Over­all, 596 (29%) of the 2022 pa­tients al­lo­cat­ed tocilizum­ab and 694 (33%) of the 2094 pa­tients al­lo­cat­ed to usu­al care died with­in 28 days (rate ra­tio 0.86; 95% con­fi­dence in­ter­val [CI] 0.77-0.96; p=0.007). Con­sis­tent re­sults were seen in all pre-spec­i­fied sub­groups of pa­tients, in­clud­ing those re­ceiv­ing sys­temic cor­ti­cos­teroids. Pa­tients al­lo­cat­ed to tocilizum­ab were more like­ly to be dis­charged from hos­pi­tal alive with­in 28 days (54% vs. 47%; rate ra­tio 1.23; 95% CI 1.12-1.34; p<0.0001). Among those not re­ceiv­ing in­va­sive me­chan­i­cal ven­ti­la­tion at base­line, pa­tients al­lo­cat­ed tocilizum­ab were less like­ly to reach the com­pos­ite end­point of in­va­sive me­chan­i­cal ven­ti­la­tion or death (33% vs. 38%; risk ra­tio 0.85; 95% CI 0.78-0.93; p=0.0005).
With a dif­fer­ence in mor­tal­i­ty of 4%, they ex­trap­o­lat­ed that for every 25 pa­tients treat­ed with Actem­ra, one ad­di­tion­al life would be saved.
The re­sults echo what Roche found in a small­er study where pa­tients with Covid-as­so­ci­at­ed pneu­mo­nia who took Actem­ra were 44% less like­ly to need mech­a­nism ven­ti­la­tion or die down the road, com­pared to the place­bo arm (p-val­ue = 0.0348).
In par­tic­u­lar, RE­COV­ERY joint chief in­ves­ti­ga­tor Pe­ter Horn­by not­ed, all pa­tients with low oxy­gen lev­els and sig­nif­i­cant in­flam­ma­tion stand to ben­e­fit.
Mar­tin Lan­dray, his coun­ter­part, added that the tri­al re­sults show Actem­ra with dex­am­etha­sone — a cor­ti­cos­teroid they've pre­vi­ous­ly shown to re­duce mor­tal­i­ty — can help tack­le the worst con­se­quences of Covid-19.
"Used in com­bi­na­tion, the im­pact is sub­stan­tial," he said in a state­ment. "This is good news for pa­tients and good news for the health ser­vices that care for them in the UK and around the world." — Am­ber Tong
For a look at all End­points News coro­n­avirus sto­ries, check out our spe­cial news chan­nel.