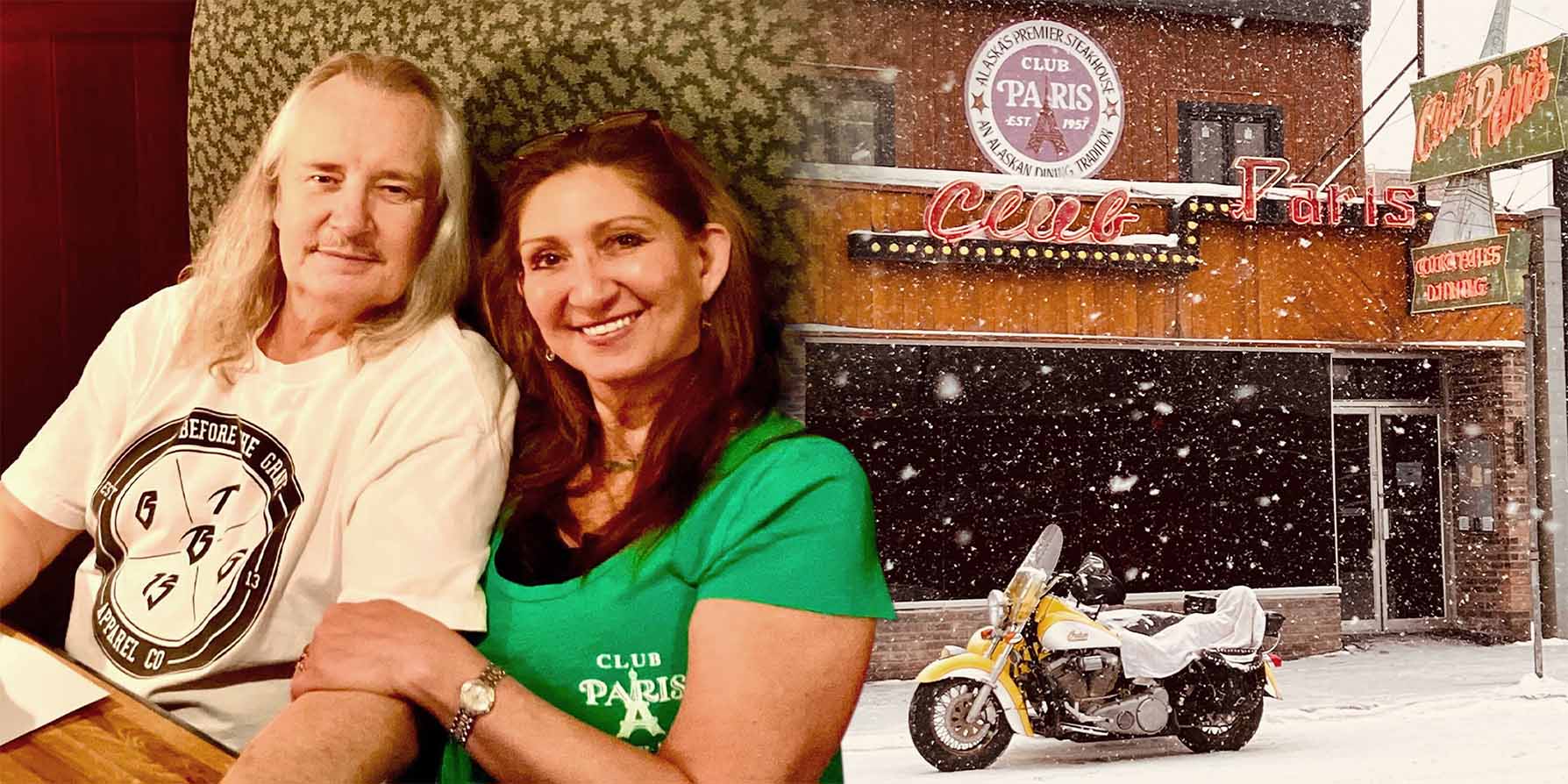 Scott Selman, his wife and their restaurant, Club Paris
Covid vac­cines and drugs are free. But for many im­muno­com­pro­mised pa­tients, pro­tec­tion comes at a cost
To tell the truth, Scott Sel­man didn't mind the pan­dem­ic at the be­gin­ning. He was a soli­tary man who spent his week­ends on home con­struc­tion and gar­den­ing projects, and his week­days at the An­chor­age steak­house his fam­i­ly had owned for three gen­er­a­tions. Al­ways the kitchen and his back of­fice; he could nev­er back­slap and chitchat with the pa­trons like his broth­er, the face of the busi­ness.
He had plen­ty of ex­pe­ri­ence with even greater iso­la­tion. In 2011, Sel­man un­der­went a dou­ble-lung trans­plant af­ter a hered­i­tary dis­ease de­stroyed his own. The im­muno­sup­pres­sants he took to pre­vent re­jec­tion al­so meant he had to wear masks and avoid crowd­ed ar­eas.
When the lock­downs start­ed, "it was like wel­come to the club, every­body," Sel­man said. "I did the best I could. I'm not a re­al peo­ple per­son any­way, so I didn't have any, like, emo­tion­al detri­ments."
But then the pan­dem­ic kept drag­ging. The first waves ebbed, on­ly to give way to Delta, which re­ced­ed in­to Omi­cron. Vac­cines brought lit­tle re­lief. The same im­muno­sup­pres­sants that kept his im­mune sys­tem from de­stroy­ing his lungs al­so kept it from re­spond­ing prop­er­ly to vac­cines.
"Sud­den­ly Omi­cron (came) and it's su­per con­ta­gious," he said. "I start­ed get­ting a lit­tle wor­ried."
So he was ex­cit­ed when his trans­plant team at the Uni­ver­si­ty of Wash­ing­ton called and told him there was a new drug avail­able that might pro­tect him and oth­er im­muno­com­pro­mised against the virus. They just didn't men­tion how hard it would be to find a dose, how much it would cost, or how head-scratch­ing strange the en­tire thing would be.
"That was the weird­est thing," Sel­man said af­ter­wards. "And it gets even weird­er."'
Pro­tec­tion at a cost
For most Amer­i­cans, pro­tec­tion from Covid-19 came free of charge. It was a rare bright spot in Amer­i­ca's fail­ure-rid­den pan­dem­ic re­sponse: HHS bankrolled the de­vel­op­ment of the coro­n­avirus shots and made them free to every US res­i­dent, ex­pend­ing mil­lions to set up vac­ci­na­tion sites and con­duct out­reach.
But for around 3% of Amer­i­cans, those vac­cines don't quite work. Sev­en mil­lion Amer­i­cans have ge­net­ic con­di­tions or take can­cer, trans­plant or oth­er drugs that sup­press their im­mune sys­tem. They might get some pro­tec­tion from a shot, or none at all.
Many have spent the past year turn­ing their arms in­to pin-cush­ions, col­lect­ing up to five or more jabs in hopes the next one will fi­nal­ly boost their an­ti­body lev­els. (Of­fi­cial­ly, up to four shots are now au­tho­rized for this group.)
The Trump and Biden White House had a plan for these pa­tients: Evusheld. De­vel­oped by As­traZeneca and backed with over $1.57 bil­lion in HHS funds, Evusheld is sim­i­lar to an­ti­body drugs used to treat Covid-19 but with one tweak: It's en­gi­neered to stay in the body for around 6 months, mean­ing it could pro­vide long-term pro­tec­tion from the virus.
Af­ter sev­er­al stud­ies, Evusheld was fi­nal­ly au­tho­rized in De­cem­ber. For a sub­set of pa­tients, it rep­re­sent­ed pan­dem­ic de­liv­er­ance.
"I kind of nev­er got to leave my house since my trans­plant," said Jul­lie Hog­gan, a speech ther­a­pist in the Las Ve­gas sub­urbs who got a kid­ney trans­plant in Jan­u­ary 2020. "Once Evusheld came out, you know, I was hop­ing to get that."
Like many, though, Hog­gan dis­cov­ered the drug was not easy to find. The gov­ern­ment did not set up a clear na­tion­al dis­tri­b­u­tion plan, as it had with vac­cines. Some med­ical cen­ters got it, oth­ers didn't. Some, es­pe­cial­ly large trans­plant cen­ters, got it but lim­it­ed ac­cess to on­ly a small sub­set of pa­tients. Some got it but the doc­tors, nurs­es or ad­min­is­tra­tors whom pa­tients called didn't know and turned them away.
Hog­gan called clin­ics for days search­ing for dos­es for both her­self and a small Face­book group of im­muno­com­pro­mised lo­cals. She was ec­sta­t­ic when one woman fi­nal­ly called back and left a voice­mail say­ing her of­fice had spare dos­es — un­til Hog­gan phoned her and learned how much it would cost: $1,000.
The nurse said "'We're hap­py to do it. We're ready to do it. It'll be $1,000-a-per­son. Cash,'" Hog­gan re­called. "I was like, Holy crap. And I said that's an aw­ful lot of mon­ey for a drug that's sup­posed to be free."
Hog­gan wasn't alone. Un­like with vac­cines, the gov­ern­ment doesn't pay for the cost of ad­min­is­ter­ing Evusheld, on­ly the cost of the drug it­self. That means the im­muno­com­pro­mised can be on the hook for con­sul­ta­tions, fa­cil­i­ty fees and oth­er com­mon hos­pi­tal charges when they get their shot.
Medicare will usu­al­ly cov­er these costs, and there's a fed­er­al fund for the unin­sured. But pa­tients with pri­vate in­sur­ance can face a wide range of dif­fer­ent fees.
Evusheld's un­even dis­tri­b­u­tion has on­ly com­pound­ed the is­sue. Be­cause some re­gions have no avail­abil­i­ty and oth­er have sur­plus­es, pa­tients have dri­ven hours over city or even state lines to get dos­es in places that don't take their in­sur­ance, ac­cru­ing trav­el bills and larg­er med­ical costs.
"Many peo­ple are hav­ing to go out of net­work," said Rob Re­lyea, a Mi­crosoft en­gi­neer who set up a web­site to track Evusheld dos­es af­ter his own wife, a can­cer pa­tient who had re­ceived B-cell de­plet­ing treat­ment, strug­gled to get ac­cess.
Or they've turned to places that don't take in­sur­ance at all. The nurse that called Hog­gan worked for the lo­cal branch of Concierge MD, a na­tion­al chain of concierge clin­ics that ad­ver­tis­es $999 for Evusheld on its site. Abe Malkin, founder of the chain, de­fend­ed the price, not­ing they of­fer at-home ser­vice and that a nurse has to stay for an hour to watch for ad­verse re­ac­tions, as the FDA rec­om­mends. He added they have since low­ered the price to $799.
"Some of our pa­tients are home-bound, it's risky for them to trav­el," he said. "So they're will­ing to pay a pre­mi­um for them to re­ceive care at home."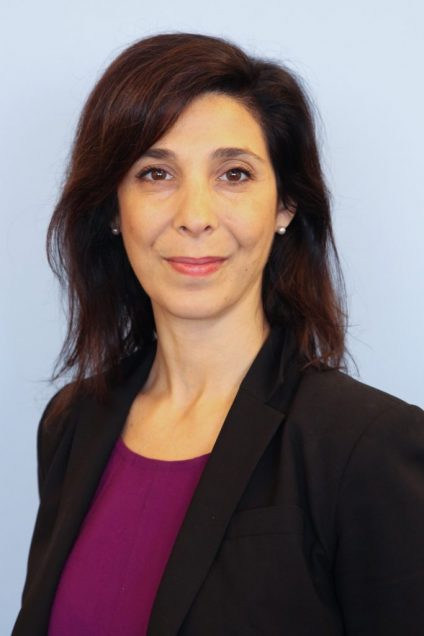 Re­na Con­ti
It's im­pos­si­ble to tell how com­mon these charges are. Re­na Con­ti, who stud­ies drug and health­care pol­i­cy at Boston Uni­ver­si­ty, said Evusheld and oth­er an­ti­bod­ies have not been on the mar­ket long enough to gen­er­ate that da­ta. But ear­ly work sug­gests the out-of-pock­et costs may be "quite sig­nif­i­cant," she said.
A woman with a rare kid­ney dis­ease in Los An­ge­les told End­points News she was charged $1,100 for her dose, most of it for a 10 to 15-minute physi­cian con­sult. A trans­plant pa­tient in Vir­ginia said her in­sur­ance was billed $1,100 for her shot, $296 of which they had to pay. Michelle Fontenot, a trans­plant pa­tient in Illi­nois was giv­en an es­ti­mate of $2,890 from one lo­cal hos­pi­tal be­fore get­ting the drug else­where, where she was giv­en a $400 es­ti­mate. (For every pa­tient in this sto­ry, End­points re­viewed copies of med­ical bills and oth­er billing doc­u­ments.)
The prob­lem got worse last month when the FDA rec­om­mend­ed dou­bling the dose of Evusheld, forc­ing many pa­tients to make a sec­ond vis­it. Lisa Brooks, who has an im­mun­od­e­fi­cien­cy dis­ease, paid $250 cash at a clin­ic in Cal­i­for­nia for a first dose. For a sec­ond, she was ini­tial­ly billed $4,549 by Stan­ford Health Care. She would have had to pay just over $1,000 her­self, be­tween what was left of her de­ductible and what was not cov­ered by in­sur­ance.
Af­ter call­ing mul­ti­ple times, she said they low­ered it to $3,069, adding there was an er­ro­neous charge and that they nev­er ac­tu­al­ly in­tend­ed to have her pay any por­tion of the bill. Brooks has worked for med­ical com­pa­nies, and wor­ries about pa­tients with less ex­pe­ri­ence nav­i­gat­ing the sys­tem.
"I'm for­tu­nate to know what I'm do­ing and I'm wor­ried about all the peo­ple that don't have my ex­pe­ri­ence," she said. (Stan­ford de­clined to com­ment, cit­ing pa­tient con­fi­den­tial­i­ty.)
Part of the prob­lem, Con­ti ar­gued, is that the US fo­cused all its ef­forts in 2021 on get­ting as many peo­ple vac­ci­nat­ed as pos­si­ble. And in the­o­ry, mak­ing treat­ments free can ac­tu­al­ly dis­in­cen­tivize vac­ci­na­tion.
"It was like yet an­oth­er in­cen­tive to go out and get vac­ci­nat­ed — the po­ten­tial threat of hav­ing very sig­nif­i­cant out-of-pock­et costs," she said.
Many im­muno­com­pro­mised peo­ple are vac­ci­nat­ed, though. It just didn't work. They ar­gue the cur­rent fed­er­al pol­i­cy means they're pay­ing hun­dreds of dol­lars for pro­tec­tion oth­er Amer­i­cans got for free. And they won­der about oth­er im­muno­com­pro­mised peo­ple who don't have the re­sources to jump through the hoops they did.
"Can you imag­ine if every­one in the coun­try had to pay hun­dreds of dol­lars for a vac­cine?" said the Vir­ginia woman, who asked to re­main anony­mous to avoid up­set­ting her trans­plant team. "It's re­al­ly the dis­par­i­ty, every im­muno­com­pe­tent per­son gets their pro­tec­tion for free. And I just can't tell you how pissed off every­one is."
'I feel des­per­a­tion'
Sel­man's trans­plant team was in Seat­tle, so they sug­gest­ed he look on a gov­ern­ment web­site for lo­ca­tions in Alas­ka with dos­es. But on­ly one lo­ca­tion showed up in all of Alas­ka, and it was in Juneau, a city 500 miles away, ac­ces­si­ble on­ly by fer­ry or plane.
He called around, and even­tu­al­ly, a state health of­fi­cial told him there was a site in An­chor­age, a clin­ic called We­ka. Sel­man had nev­er heard of it and the web­site said lit­tle about Evusheld, but his doc­tors told him he need­ed it. So he called and made an ap­point­ment for 10 am the next day.
He pulled up not to a doc­tor's of­fice, but to the wide-open park­ing lot of a shut-down ho­tel. When he walked in­side, there was a reg­is­tra­tion sign above the check-in desk and signs of­fer­ing var­i­ous treat­ments out­side the guest rooms. A re­cep­tion­ist took down his in­for­ma­tion and told him he would have to pay $550 by cred­it card be­fore he could even be treat­ed. They would then bill his in­sur­ance an­oth­er $950, she ex­plained, and if in­sur­ance didn't cov­er it, he would have to.
Sel­man thought it sound­ed bizarre — thought the whole thing was bizarre, from the re­pur­posed ho­tel to the up­front cost, to the mys­te­ri­ous ab­sence from the site — but felt he didn't have a choice but to hand them his Visa.
"I'm ex­treme­ly sus­cep­ti­ble. I feel des­per­a­tion," he re­called. "My team said I need to get this. I want to get it be­cause I had ex­haust­ed all my oth­er re­sources and the state has sent me there, so okay."
Then things got stranger, Sel­man said. Evusheld is au­tho­rized as two shots in the hip, but a nurse gave him the an­ti­body by IV in­fu­sion. Sel­man, def­er­en­tial to doc­tors since they saved his life a decade pri­or, said noth­ing. But af­ter­ward, he said, his trans­plant team called and rep­ri­mand­ed We­ka, who said they hadn't known and rec­om­mend­ed Sel­man come back in 45 days.
Just weeks lat­er, though, he got a call from a state of­fi­cial say­ing that We­ka had shut down. The of­fi­cial point­ed him to a site at a near­by mall, where he was giv­en the an­ti­body prop­er­ly free of charge. He nev­er heard from We­ka for the $950, but they al­so nev­er re­fund­ed the $550 charge.
A spokesper­son for As­traZeneca said it was "con­cern­ing" that the clin­ic ad­min­is­tered the drug by IV and re­ferred Sel­man's case to the med­ical af­fairs team for in­ves­ti­ga­tion.
We­ka CEO Crys­tal Her­ring de­clined to dis­cuss We­ka's pric­ing poli­cies or Sel­man's case, cit­ing pa­tient con­fi­den­tial­i­ty, even though Sel­man au­tho­rized the com­pa­ny to do so.
She said We­ka would con­duct a re­view of its Evusheld ad­min­is­tra­tion, adding that the com­pa­ny was asked by Alaskan of­fi­cials to set up the site as the Delta wave strained lo­cal hos­pi­tals, forc­ing the com­pa­ny to ramp up and treat many pa­tients in a short pe­ri­od of time. She said they closed in Feb­ru­ary be­cause of dwin­dling de­mand.
"WE­KA was not aware of the po­ten­tial of any billing or treat­ment dis­crep­an­cy of the na­ture de­scribed in your in­quiry," she said in an email. "How­ev­er, due to the large vol­ume of pa­tients/pro­ce­dures in a short pe­ri­od of time and the tran­si­tion of op­er­a­tions and per­son­nel, it is pos­si­ble that in­for­ma­tion rel­a­tive to said raised con­cerns had not yet reached WE­KA man­age­ment for pro­cess­ing." A spokesper­son for the Alas­ka De­part­ment of Health did not re­spond to re­peat­ed re­quests for com­ment.
Al­though a pos­si­ble out­lier, Sel­man is not alone, at least when it comes to steep charges. Last month, Derek Eis­nor, a med­ical of­fi­cer at HHS, said on a call with state pub­lic health agen­cies that they had re­ceived re­ports of places "charg­ing sev­er­al thou­sand dol­lars" for var­i­ous an­ti­body drugs.
"Ob­vi­ous­ly, this would be in vi­o­la­tion of our plan­ning pri­or­i­ties," he said, "which again is to main­tain eq­ui­table ac­cess of all pro­cured ther­a­peu­tics for all Amer­i­cans, re­gard­less of their abil­i­ty to pay."
Sel­man's steak­house, Club Paris, held up through the pan­dem­ic well, bol­stered in part by a pair of PPP loans. Lo­cals still come in at night for the pe­tite filet and king crab com­bo, the restau­rant's spe­cial, as­sured that be­cause it's Sel­man's place, the restau­rant is tak­ing the prop­er pre­cau­tions. He was able to weath­er the charges. But life still feels un­cer­tain.
"Every­thing is shift­ing sand. And when you're im­muno­com­pro­mised, it's not just in­con­ve­nient," he said. "It could be death."
'We want to get them to you'
Not every state has had a mas­sive scram­ble for Evusheld. Af­ter Hog­gan, the Neva­da trans­plant pa­tient re­ceived the call ask­ing for $1,000 per dose, she wrote an an­gry let­ter to the state health de­part­ment, ask­ing why the drug wasn't more wide­ly avail­able. To her sur­prise, she got a call just four days lat­er.
"We want to get them to you," Dave Wuest, ex­ec­u­tive sec­re­tary of the Neva­da Board of Phar­ma­cy, told her. "We just don't know how to find you."
With $19 mil­lion in Covid-19 re­lief funds, Wuest and oth­ers soon set up a sys­tem to reach pa­tients like Hog­gan. Any Nevadan can now call a num­ber and be screened for el­i­gi­bil­i­ty for Evusheld or oth­er Covid-19 ther­a­peu­tics and di­rect­ed to a treat­ment site. All costs are cov­ered by the state, in­clud­ing house vis­its for home­bound res­i­dents. Hun­dreds of peo­ple have got­ten Evusheld through the sys­tem, Wuest told End­points.
That in­cludes Hog­gan and her Face­book group. "This is how states should be do­ing it," she said.
Na­tion­al­ly, though, there's been lit­tle sign of im­prove­ment. Con­ti, the BU pro­fes­sor, said Con­gress could elim­i­nate the ad­min­is­tra­tive costs pa­tients face by adding it to a list of pre­ven­ta­tive treat­ments that pri­vate in­sur­ers can't charge for, such as flu shots.
But there's been no move­ment yet to do so. On the con­trary, Con­gress has stalled on fund­ing on new coro­n­avirus treat­ments, and Biden of­fi­cials now warn they could run out of funds to buy more Evusheld dos­es. Soon, there might not be dos­es even for those who can af­ford to pay.
"I have hopes things are im­prov­ing, but not fast enough," said Re­lyea, the Mi­crosoft en­gi­neer track­ing Evusheld dos­es. "This should be treat­ed with the same ur­gency as the vac­cine wave."