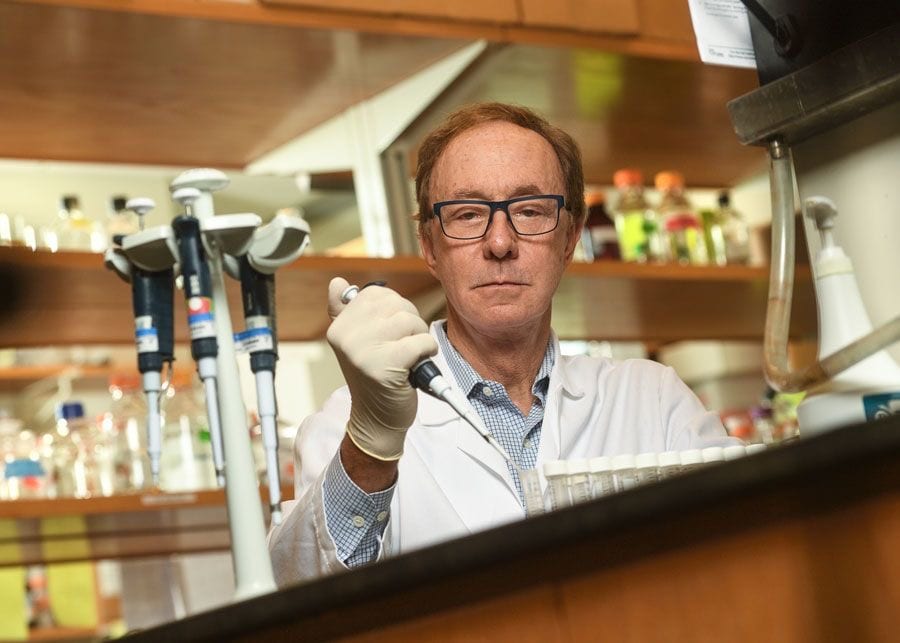 George Painter in his Atlanta Lab (DRIVE)
Cre­ative or un­eth­i­cal? Re­searchers' Covid-19 Go­FundMe cam­paign spurs crit­ics
It had been a busi­ness pro­fes­sor's idea, back be­fore Christ­mas, when the most in­fec­tious threat fac­ing the US was a po­ten­tial­ly harsh flu sea­son. DRI­VE In­no­va­tions, a non-prof­it biotech found­ed by a pi­o­neer­ing HIV re­searcher at Emory Uni­ver­si­ty, was look­ing for new ways of rais­ing mon­ey and draw­ing press. Charles Goetz, who stud­ied en­tre­pre­neur­ship, sug­gest­ed Go­FundMe.
What ap­peared on­line three months lat­er had the smooth­ness of a VC pitch and the com­mand­ing lilt of a call to arms. That was the week the coro­n­avirus moved from far-flung threat to loom­ing men­ace for many Amer­i­cans, when Vice Pres­i­dent Pence was named to head the White House task­force, the stock mar­ket suf­fered its worst fall since 2008 and the first cas­es of un­known ori­gin ap­peared on the West Coast — a sign the virus was spread­ing with­in the US. Go­FundMe put DRI­VE's cam­paign as the "Ur­gent Cause" at the cen­ter of its home­page. They promised a tan­ta­liz­ing an­ti­dote.
"What if you could help fund a cure for coro­n­avirus?" DRI­VE asked.
Their page ex­plained they had de­vel­oped EI­DD-2801, the "most promis­ing po­ten­tial an­tivi­ral ther­a­peu­tic for coro­n­avirus that can be tak­en as a pill," but need­ed fund­ing to get to a hu­man tri­al. A three-minute video weaved archival video to stitch a thread be­tween the 1918 Span­ish Flu, the 2014–2016 Ebo­la out­break, and Covid-19. It ex­plained more pan­demics are com­ing, pan­demics their drug could shield against. The fundrais­ing goal was $5 mil­lion.
"We're un­der at­tack," a deep male voice said. "We need a weapon."
The un­usu­al cam­paign, its or­ga­niz­ers told End­points News, point­ed to the dif­fi­cul­ty re­searchers have find­ing fund­ing in a cri­sis, a con­cern echoed by oth­er sci­en­tists who turned to crowd­fund­ing or in­di­vid­ual donors for their coro­n­avirus re­search.
It would al­so baf­fle some bioethi­cists, who saw a non-prof­it try­ing to prof­it off mass pan­ic and toss­ing around the word "cure" for a drug that had nev­er been put in hu­mans.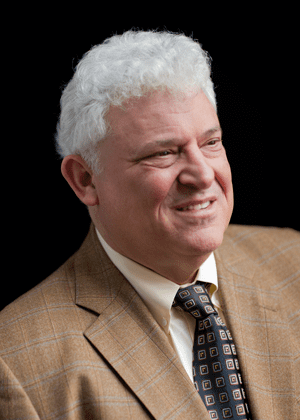 Art Ca­plan
"I think it's very un­eth­i­cal to go out to peo­ple who are wor­ried and pan­icked, who are worked up, and say how would you like to put mon­ey in our kit­ty to pur­sue a re­search idea that is hy­per un­like­ly ever to work," Art Ca­plan, found­ing head of New York Uni­ver­si­ty School of Med­i­cine's Di­vi­sion of Med­ical Ethics, told End­points.
"And it al­so gives a sug­ges­tion that if the biotech found an an­swer — by some mir­a­cle — they know how to man­u­fac­ture it in big dos­es, which they wouldn't," he added. "They would have to sell it to some­one else and they would have to get it ap­proved and make mil­lions or bil­lions of dos­es. There's noth­ing com­ing soon."
But just how un­like­ly would EI­DD-2801 work? The drug emerged from some of the re­searchers that de­vel­oped Gilead's remde­sivir, the first an­tivi­ral to cap­ture the world's hopes. And last week, af­ter Sci­ence Trans­la­tion­al Med­i­cine pub­lished DRI­VE's pre­clin­i­cal work on SARS-CoV-2, the virus that caus­es Covid-19, the FDA ap­proved a Phase I clin­i­cal tri­al test­ing their pill in in­fect­ed pa­tients. As new da­ta cloud remde­sivir's fu­ture, it could emerge as one of the most promis­ing an­tivi­rals weapons against Covid-19 — if it can make it in time.
"EI­DD-2801 is a great ad­vance," Vi­neet Men­ach­ery, a coro­n­avirus re­searcher not af­fil­i­at­ed with the drug, told End­points in an email fol­low­ing the Sci­ence study. "The dis­ad­van­tage of [EI­DD-2801] is that it has not gone in­to hu­man tri­al."
A plan to save the world
In the 10 years since its found­ing, Go­FundMe has emerged as both Amer­i­can life­line and punch­line. Its plat­form let des­per­ate pa­tients raise thou­sands for treat­ments and med­ical bills, but to some, it al­so ar­tic­u­lat­ed a kind of lit­er­ary dystopia, a world in which health­care went to who­ev­er told the best sto­ry. "Health ex­perts wor­ry coro­n­avirus will over­whelm Amer­i­ca's Go­FundMe sys­tem," The Onion cracked in March.
Oc­ca­sion­al­ly that med­ical care meant ba­sic re­search or an aca­d­e­m­ic's tri­al. Al­most nev­er, though, has a biotech used the plat­form. In­dus­try costs are too high and oth­er fund­ing sources too ap­par­ent.
DRI­VE In­no­va­tions was an atyp­i­cal biotech. It was found­ed in 2013 by Den­nis Li­ot­ta, a pro­fes­sor of or­gan­ic chem­istry at Emory Uni­ver­si­ty who in the ear­ly '90s in­vent­ed emtric­itabine, a chem­i­cal that blocks HIV from copy­ing it­self and is now used in sev­er­al med­ica­tions, in­clud­ing Gilead's best-sell­ing De­scovy and Tru­va­da. In the ear­ly years of the AIDS cri­sis, Li­ot­ta ex­plained in a 2016 Tedx Talk, drug­mak­ers had ig­nored the virus, in part be­cause it killed pa­tients so quick­ly com­pa­nies didn't think they could turn a prof­it. A re­lat­ed dy­nam­ic held true for virus­es like dengue, Zi­ka, and chikun­gun­ya — dev­as­tat­ing dis­eases that re­ceived lit­tle at­ten­tion from drug­mak­ers be­cause they af­fect­ed poor­er re­gions where com­pa­nies were un­like­ly to re­coup the cost of re­search and de­vel­op­ment.
The new ven­ture, seed­ed with $10 mil­lion in HIV drug roy­al­ties, would re­search com­pounds for sin­gle-strand­ed RNA virus­es, a broad cat­e­go­ry of de­cep­tive­ly sim­ple pathogens that, by their es­ti­mate, ac­count­ed for 80% of the world's "vi­ral bur­den." Ex­cept in­stead of stop­ping at lab test­ing and then li­cens­ing it — as most aca­d­e­mics do — DRI­VE would take it through a proof-of-con­cept tri­al or fur­ther, de-risk­ing the in­vest­ment for a larg­er biotech or phar­ma com­pa­ny, who could then bring it to mar­ket.
"We'd bring it to what we called a val­ue in­flec­tion point," Li­ot­ta told End­points. "We were try­ing to be ahead of the curve, try­ing to an­tic­i­pate that one of these virus­es might cre­ate a prob­lem."
Li­ot­ta tapped for­mer Glax­co Well­come vi­rol­o­gy ex­ec­u­tive George Painter as CEO and se­r­i­al biotech ex­ec­u­tive David Per­ry­man as COO. The idea filled a blindspot those around biotech had long rec­og­nized but of­ten felt pow­er­less to ad­dress.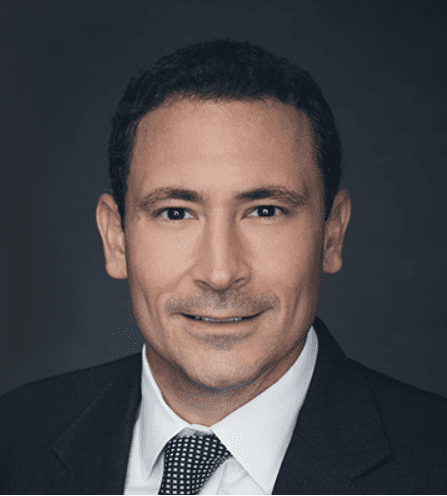 Alex Kar­nal
"I think the non-prof­it ap­proach is great," Alex Kar­nal, man­ag­ing di­rec­tor of the health­care VC firm Deer­field Part­ners, told End­points. "One of the prob­lems for our busi­ness is that we re­quire our rate-of-re­turn. To the ex­tent those dol­lars can be do­nat­ed, and they don't re­quire that same re­turn, then the hur­dle for mov­ing it for­ward has been low­ered."
The com­pa­ny be­gan with dis­eases that would draw gov­ern­ment con­tracts. That meant Venezue­lan Equine En­cephali­tis Virus, or VEEV, a po­ten­tial­ly fa­tal in­fec­tion that the So­vi­et Union tried to weaponize dur­ing the Cold War and that the gov­ern­ment was par­tic­u­lar­ly in­ter­est­ed in hav­ing a de­fense against. They found a promis­ing com­pound in a drug Li­ot­ta's long­time col­lab­o­ra­tor, Ray­mond Schi­nazi, once test­ed on he­pati­tis called β-D-N4-hy­drox­y­cy­ti­dine, or NHC. (A sec­ond ear­ly com­pound, for he­pati­tis B, was spun out in­to its own biotech, called An­tios).
The holy grail, though, was al­ways a drug that worked on 3, 4 or more virus­es. That would give it com­mer­cial po­ten­tial and, in the­o­ry, make it a bet­ter de­fense against nov­el in­fec­tions. They sent NHC to the NIH and else­where to screen against a mul­ti­tude of virus­es. Last Oc­to­ber, they pub­lished the re­sults for flu in Sci­ence Trans­la­tion­al Med­i­cine.
In fer­rets, NHC killed the flu by a process they called "er­ror cat­a­stro­phe" and didn't con­fer re­sis­tance — qual­i­ties that gave it promise against the flu strains that hu­mans have lit­tle im­mu­ni­ty to and that can thus cause pan­demics like the 2009 h1n1 out­break. The same year, the NIH grant­ed up-to $15.9 mil­lion to run a hu­man tri­al.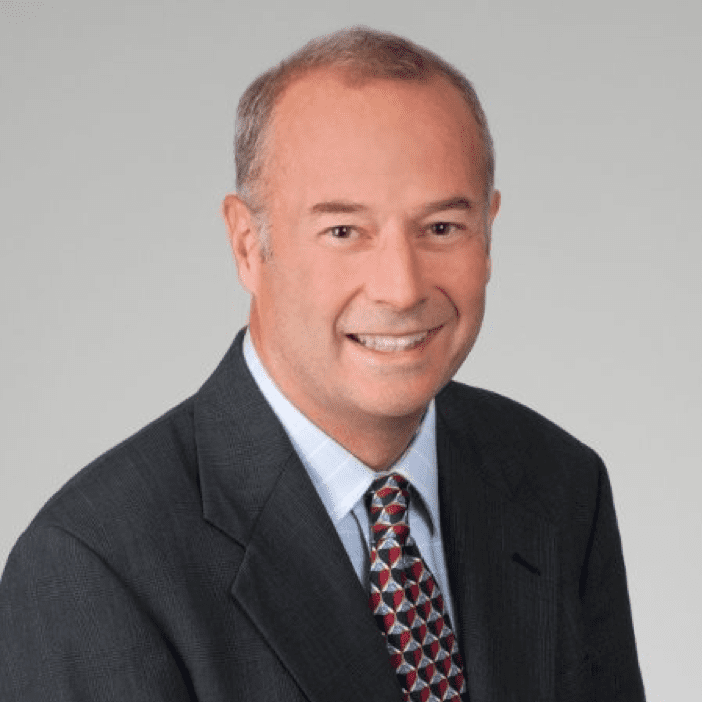 David Per­ry­man
Still, that was promised mon­ey, not pock­et mon­ey. And six years in, Per­ry­man found him­self fac­ing a flaw im­plic­it in DRI­VE's mod­el. Gov­ern­ment grants could be plen­ti­ful, but they didn't pay for all the nuts-and-bolts op­er­a­tions of a biotech — they didn't pay for his job or patents or oth­er mem­bers of his staff. That's when, in De­cem­ber, Charles Goetz sug­gest­ed they try Go­FundMe, a way of get­ting funds di­rect­ly and po­ten­tial­ly at­tract­ing larg­er donors.
"They pay for sci­ence, they don't pay for peo­ple run­ning things," Per­ry­man said of gov­ern­ment con­tracts. "We want­ed to try some­thing that was po­ten­tial­ly help­ful, new and worst case sce­nario raised the aware­ness of what we're try­ing to do."
The cam­paign would not on­ly be about flu but about their broad­er mis­sion of tack­ling ne­glect­ed in­fec­tious dis­eases. Per­ry­man re­mem­bers sit­ting at a meet­ing lat­er that month to set up the page and tick­ing off the virus­es the com­pound has worked against: Ebo­la, the flu, SARS.
"The peo­ple in the room looked at me and went, what is SARS?" Per­ry­man said. "I said, 'You don't re­mem­ber what SARS was? My God, are you kid­ding me?"
Den­nis Li­ot­ta giv­ing a Tedx Talk (Tedx via Youtube)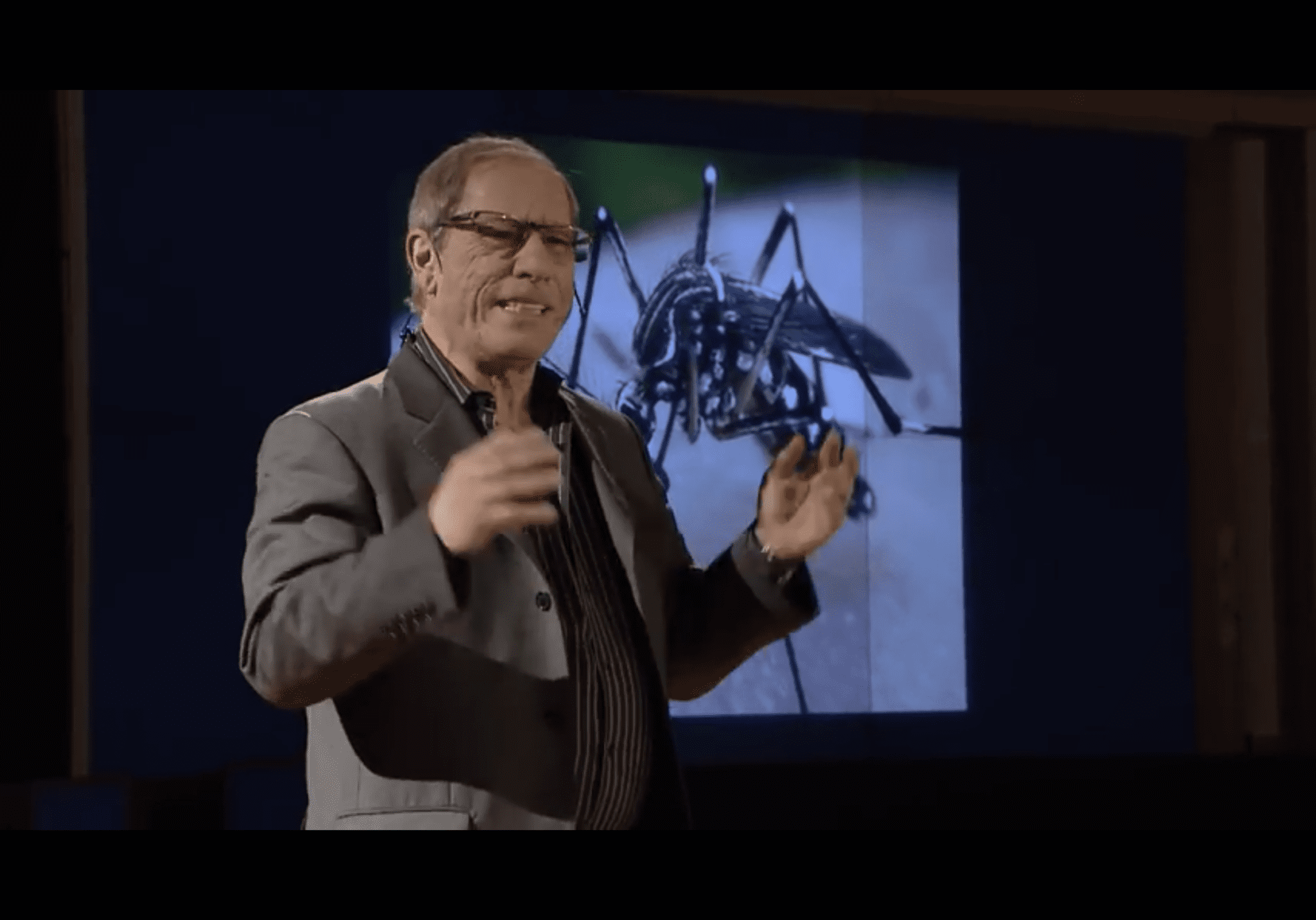 Click on the im­age to see the full-sized ver­sion
"The US gov­ern­ment is left scram­bling"
SARS-CoV-2, epi­demi­ol­o­gists now be­lieve, had al­ready be­gun spread­ing when that meet­ing took place. In ear­ly Feb­ru­ary, when the mag­ni­tude of the threat be­came clear, DRI­VE said they would be­gin test­ing NHC against the new virus. It was in some ways the pan­dem­ic they had been prepar­ing for.
"Most an­tivi­rals are what we call one-bug, one-drug com­pounds, so this one was pret­ty unique," Li­ot­ta told End­points. "Maybe we're in the right place at the right time."
DRI­VE was buoyed by the same ev­i­dence that buoyed many of the ear­ly drug and vac­cine ef­forts: Da­ta on oth­er coro­n­avirus­es. A month af­ter their flu study, they pub­lished a study in Vi­rol­o­gy that showed the drug was po­tent against MERs and SARs. "The emer­gence of coro­n­avirus­es (CoVs) in­to hu­man pop­u­la­tions from an­i­mal reser­voirs has demon­strat­ed their epi­dem­ic ca­pa­bil­i­ty, pan­dem­ic po­ten­tial, and abil­i­ty to cause se­vere dis­ease," the au­thors wrote. "How­ev­er, no an­tivi­rals have been ap­proved to treat these in­fec­tions."
Un­like Gilead or Mod­er­na, though, DRI­VE said they didn't have cash run­ways to piv­ot to a new dis­ease. Their grants were ear­marked for flu; use it for oth­er re­search — lose the grant. The NIH soon opened an "ur­gent award" sys­tem where grantees could ap­ply to redi­rect their funds to Covid-19, and the Bio­med­ical Ad­vance Re­search Agency (BAR­DA) called for ap­pli­ca­tions. DRI­VE said they were ap­ply­ing for gov­ern­ment funds but that process funds was in­her­ent­ly slow.
In an out­break, "the US gov­ern­ment is left scram­bling: where's the mon­ey go­ing to come from?" Per­ry­man said. "What bud­get? What al­lo­ca­tions? There's a gap of time."
The Go­FundMe, Per­ry­man said, could fill that gap. The cam­paign went live on Feb­ru­ary 27 and quick­ly raised over $10,000, bol­stered by a $5,000 per­son­al do­na­tion from Li­ot­ta. The cam­paign, though, was con­ceived in De­cem­ber. Asked if the switch to coro­n­avirus-fo­cused mar­ket­ing had been an ef­fort to draw peo­ple in­to a cam­paign that had been planned be­fore any­one knew a nov­el coro­n­avirus ex­ist­ed, Per­ry­man said, "Yeah, maybe. But it's more about this com­pound and the op­por­tu­ni­ties that came out of it."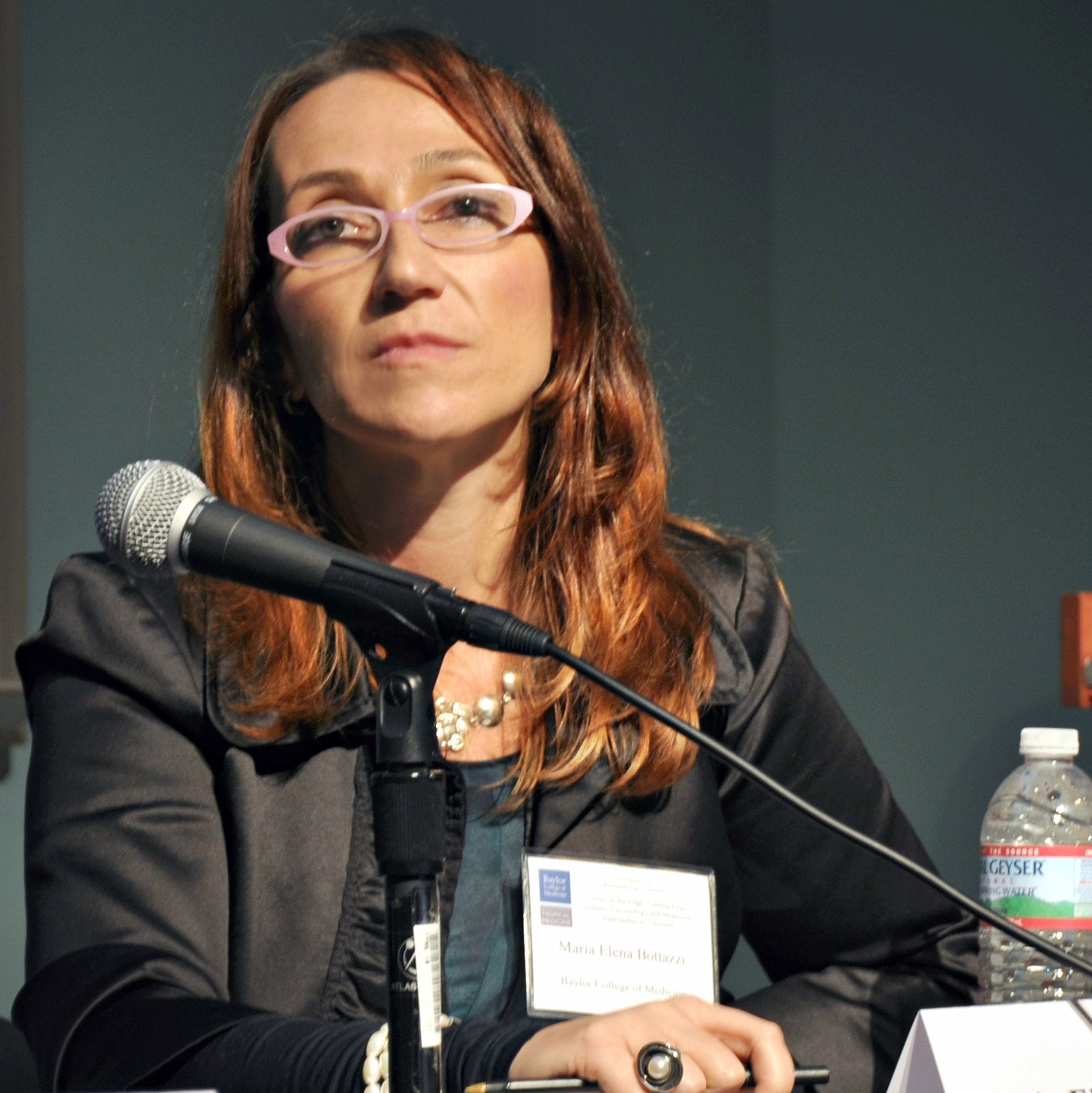 Maria Bot­tazzi
Yet oth­er re­searchers have echoed their con­cerns. Pe­ter Hotez, found­ing dean of Bay­lor's Na­tion­al School for Trop­i­cal Med­i­cine, built a tri­al-ready SARS vac­cine in 2016 be­fore NIH fund­ing went dry. As he strug­gled to find mon­ey to test it on the new coro­n­avirus, he told End­points he was sug­gest­ed to start a Go­FundMe. "A shame though that you have to go to that re­course be­cause there is an in­abil­i­ty of se­cur­ing funds by oth­er means," Maria Bot­tazzi, Hotez's col­lab­o­ra­tor, told End­points in an email last month about DRI­VE's cam­paign. "We still have not been suc­cess­ful in get­ting fund­ing to move our vac­cine out of the freez­er."
David Boul­ware, a trop­i­cal dis­ease re­searcher at the Uni­ver­si­ty of Min­neso­ta, raised over $15,000 on Go­FundMe for a hy­drox­y­chloro­quine tri­al in March, be­fore the uni­ver­si­ty stepped in, agree­ing to fund the tri­al and re­im­burse the donors.
"We sub­mit­ted for an NIH grant, but how long would that take?" he told End­points. "It was un­clear."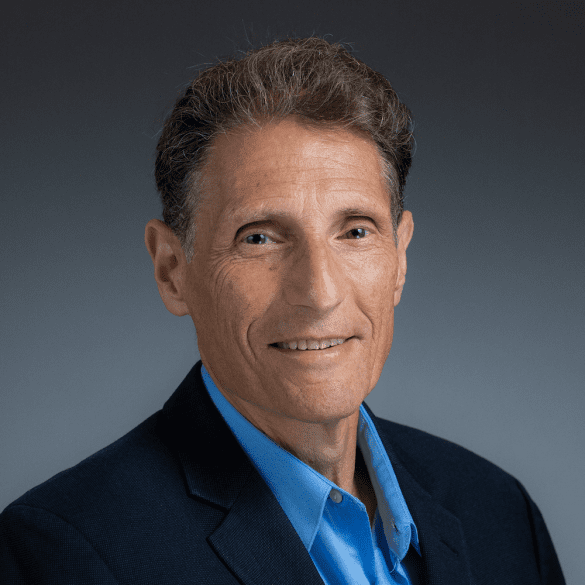 Mitchell Kro­nen­berg
Mitchell Kro­nen­berg, CSO of the La Jol­la In­sti­tute for Imm­nunol­o­gy, didn't com­ment on the Go­FundMe cam­paign or DRI­VE but told End­points his re­search cen­ter had to look for new ways of rais­ing mon­ey as they switched most of their op­er­a­tions to fo­cus on Covid-19.
"It just takes longer to get fed­er­al mon­ey," Kro­nen­berg said. "They're do­ing things to speed things up, but it's still — the NIH is a $40 bil­lion agency with thou­sands and thou­sands of em­ploy­ees … they can't move the way an in­di­vid­ual donor would."
But was Go­FundMe the right way to move? Some pub­lic health ex­perts and ethi­cists were skep­ti­cal, if not out­right fu­ri­ous. While agree­ing the fed­er­al re­sponse could be slow and im­per­fect, they ar­gued that us­ing Go­FundMe — an in­creas­ing­ly com­mon phe­nom­e­non among aca­d­e­mics, if not biotechs — pri­or­i­tized the best sto­ry over the best sci­ence. At its worst, the cam­paign was a moral night­mare, a grab for funds from civil­ians afraid of a mys­te­ri­ous virus and pos­si­bly un­aware of the high risks of biotech. There was no men­tion on the page that na­ture of drug de­vel­op­ment meant the drug would like­ly fail, as for-prof­it biotech's IPO doc­u­ments might.
"It down­grades the de­tailed un­der­stand­ing of sci­ence that has been such a main­stay of Amer­i­can sci­ence," Jairam Lin­gap­pa, an epi­demi­ol­o­gist at the Uni­ver­si­ty of Wash­ing­ton who worked at the CDC dur­ing the SARS epi­dem­ic, told End­points.
Ca­plan took is­sue with DRI­VE's use of the word "cure," when they on­ly had done an­i­mal stud­ies. He said they were about as close to a cure for pan­demics as some­one who cleared a tu­mor in a mouse is to cur­ing can­cer.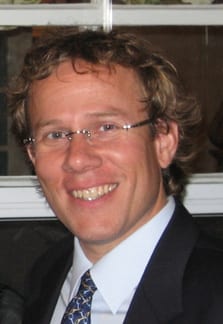 Leigh Turn­er
"They don't do a great job telling po­ten­tial donors that there's not a good chance there's go­ing to be an ef­fec­tive ther­a­py that emerges from this," Leigh Turn­er, a bioethi­cist at the Uni­ver­si­ty of Min­neso­ta whose pub­lished on pa­tient-run Go­FundMe cam­paigns, told End­points. "It's a com­mon rhetor­i­cal route on crowd­fund­ing. This is not a place where you go for risks and ben­e­fits and low like­li­hood."
Per­ry­man said he took the op­po­site view. He com­pared DRI­VE to the Red Cross, pro­vid­ing both aid in a cri­sis and a way for peo­ple who might oth­er­wise feel help­less to give back. His view was bol­stered in part by donors, many of whom were con­nect­ed with the Uni­ver­si­ty, which sent out alum­ni emails and reached out to spe­cif­ic groups about the cam­paign, and who told End­points they gave be­cause they trust­ed Emory or Per­ry­man and they didn't care if the drug ul­ti­mate­ly worked or not. "I didn't give be­cause I thought this group might have an ef­fec­tive treat­ment for Covid, I be­lieve in what they're do­ing," Jody Coo­ley, a Geor­gia lawyer and a friend of Per­ry­man's, who gave $100 told End­points.
Lau­rie Zoloth, a Uni­ver­si­ty of Chica­go ethi­cist, called the cam­paign a "clever" in­no­va­tion amid a fed­er­al sys­tem that failed to ad­dress the cri­sis, but one that had to be ful­ly test­ed. Aaron Kessel­heim, a Har­vard bioethi­cist who spe­cial­izies in phar­ma, backed Emory. He said it's peo­ple's choice what char­i­ties they want to do­nate to, and Li­ot­ta and the uni­ver­si­ty's his­to­ry with in­fec­tious dis­eases gave the cam­paign le­git­i­ma­cy. He took lit­tle is­sue with the word­ing.
"I feel like the phar­ma­ceu­ti­cal in­dus­try us­es this kind of lan­guage a lot," Kessel­heim told End­points. "If there's any­body out there — this guy's got a fan­tas­tic track record."
The mol­e­c­u­lar struc­ture for EI­DD-2801. If a virus us­es it to build its genome, it can kill the virus by "er­ror cat­a­stro­phe"
Click on the im­age to see the full-sized ver­sion
"Er­ror Cat­a­stro­phe"
Just how like­ly or un­like­ly is it that EI­DD-2801 will work?
For most of mod­ern med­ical his­to­ry, our best treat­ment for virus­es has been to avoid them. Vac­ci­na­tion knocked out rav­aging pathogens from small­pox to po­lio, while en­vi­ron­men­tal in­ter­ven­tions end­ed malar­ia in much of the de­vel­oped world. Over the years, tai­lored drugs were de­vel­oped for HIV and he­pati­tis but what's re­mained elu­sive have been broad-spec­trum an­tivi­rals: drugs that can treat a host of new and old virus­es the way many an­tibi­otics can treat bac­te­r­i­al in­fec­tions.
That's the gap DRI­VE tried to fill and when Covid-19 broke out in De­cem­ber, there were es­sen­tial­ly two ex­per­i­men­tal drugs that fit the bill: remde­sivir, which af­ter some ear­ly anec­do­tal ev­i­dence caught the hopes of much of the world, and EI­DD–2801.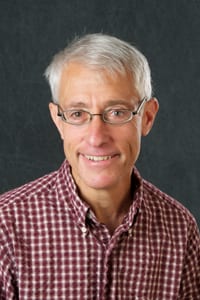 Stan­ley Perl­man
"This drug seems to work well," Stan­ley Perl­man, who has stud­ied coro­n­avirus­es for 38 years at the Uni­ver­si­ty of Iowa and who was not in­volved in any EI­DD-2801 study, told End­points.
The list of coro­n­avirus re­searchers is short. EI­DD-2801 was de­vel­oped for coro­n­avirus­es at the same Van­der­bilt and Uni­ver­si­ty of North Car­oli­na labs that, ear­li­er in the decade, iden­ti­fied remde­sivir. And it op­er­ates by a sim­i­lar mech­a­nism. Both are nu­cle­o­side ana­logues – ba­si­cal­ly de­coy ver­sions of the mol­e­cules RNA virus­es use to write their genome as they repli­cate. Remde­sivir acts like a cap; the virus grabs it and sud­den­ly can't add any more mol­e­cules, its genome sealed shut. EI­DD-2801 is like gunk in the works; the virus can keep adding new bases but the de­coy mol­e­cule forces ram­pant mu­ta­tions down the genome un­til the virus reach­es what re­searchers call "er­ror cat­a­stro­phe." It blows a gas­ket.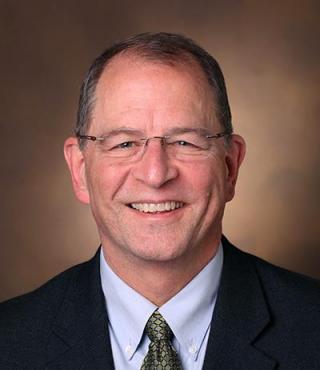 Mark Deni­son
"Those mu­ta­tions dam­age the RNA, they dam­age the vi­ral pro­tein, they dam­age the virus' abil­i­ty to in­fect and to grow," Mark Deni­son, the Van­der­bilt coro­n­avirus re­searcher who helped de­vel­op both drugs, told End­points. "This is def­i­nite­ly com­pa­ra­ble. It has sim­i­lar po­ten­cy and ef­fi­ca­cy against mul­ti­ple coro­n­avirus­es."
Be­cause the en­zyme that writes the genome, RNA poly­merase, is sim­i­lar across many virus­es, both drugs held po­ten­tial to treat a long list of in­fec­tions.
What has Deni­son, Perl­man and oth­ers par­tic­u­lar­ly ex­cit­ed is the pack­ag­ing: NHC comes as a pill. That means it could be giv­en ear­li­er than remde­sivir, which is giv­en as a hos­pi­tal in­fu­sion, and to more peo­ple, po­ten­tial­ly even as a pro­phy­lac­tic for health­care work­ers and those at risk. It al­so seems to get around the virus' "proof­read­ing" abil­i­ty to spot and pre­vent copy­ing of de­coy mol­e­cules. Last­ly, it showed ac­tiv­i­ty against coro­n­avirus­es re­sis­tant to remde­sivir, open­ing up the po­ten­tial for com­bi­na­tion treat­ments.
There are no mouse mod­els yet for nov­el coro­n­avirus. To show pre­clin­i­cal da­ta that could bur­nish a clin­i­cal tri­al, DRI­VE, UNC and Van­der­bilt re­searchers test­ed NHC against SARS and MERS in mice, and against SARS-CoV-2, SARS, MERS and zoonot­ic coro­n­avirus­es in an­tivi­ral as­says and hu­man lung cell cul­tures. They post­ed their re­sults in a preprint on March 20, and Sci­ence Trans­la­tion­al Med­i­cine pub­lished the study on April 6 – the first the jour­nal has pub­lished on a po­ten­tial Covid-19 drug. Im­mu­nol­o­gists raved.
The first wave of #SARSCoV2 pa­pers was most­ly case re­ports and fun­da­men­tal vi­rol­o­gy.

I'm wel­com­ing the sec­ond wave of well-ground­ed re­search from groups like @Bar­ic_Lab and @Denison­Lab that have been study­ing #MERS, #SARSCoV1, and oth­er coro­n­avirus­es for years.

— Ki­ra New­man, MD, PhD (@Ki­raNew­man­MD­PhD) April 8, 2020
"I im­plore them to con­tin­ue their ef­forts and we need new ap­proach­es that are clin­i­cal­ly vi­able (pill form)," Gene Olinger, an im­mu­nol­o­gist who has worked on coro­n­avirus­es and Ebo­la and prin­ci­ple ad­vi­sor for MRIGlob­al, told End­points in an email. "We need more an­tivi­rals in our ar­se­nal against virus­es and broad spec­trum are more valu­able."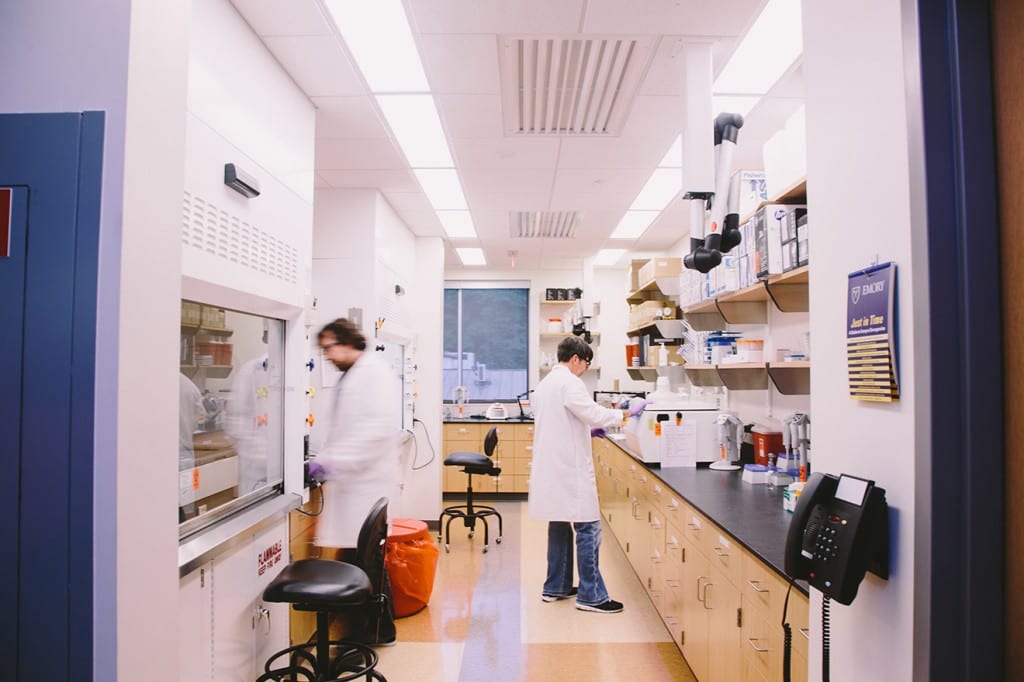 The DRI­VE Lab (Emory)
Where'd the mon­ey go?
By the time Sci­ence Trans­la­tion­al Med­i­cine pub­lished the study, DRI­VE had li­censed NHC to Ridge­back Bio­ther­a­peu­tics, the tiny hus­band-and-wife biotech that in 2018 li­censed mAb114 from the NIH. Last Au­gust, that drug was one of two that beat out remde­sivir in a four-arm tri­al against Ebo­la, the in­fec­tion the Gilead an­tivi­ral had orig­i­nal­ly been built to treat.
At the time, DRI­VE told End­points they would con­tin­ue the crowd­fund­ing cam­paign as they still need­ed the re­sources. But af­ter the FDA ap­proved a tri­al on April 7, Ridge­back CEO Wendy Hol­man told End­points she "had no knowl­edge" of a Go­FundMe cam­paign and that Ridge­back "is fund­ing the Phase I tri­als com­plete­ly on our own." DRI­VE did not re­spond to sub­se­quent re­quests for com­ment.
For all of im­mu­nol­o­gists' ex­cite­ment over NHC, many be­lieve it could prove more ef­fec­tive against fu­ture out­breaks than this one. Both remde­sivir and NHC suf­fer from a sim­i­lar flaw: They're more ef­fec­tive the ear­li­er they're giv­en. That means by the time a pa­tient is in se­vere con­di­tion – the stage at which remde­sivir has been giv­en so far – it may be too late for the an­tivi­ral to help. A pill would be eas­i­er to give ear­ly in the dis­ease, but that ap­proach pos­es prob­lems for an in­fec­tion that most peo­ple re­cov­er from and for a drug that has no pre­built man­u­fac­tur­ing base.
"You'd be treat­ing 85 out of 100 peo­ple who are go­ing to re­cov­er by them­selves with­out any par­tic­u­lar ther­a­py," Perl­man said. "That be­comes a huge – not waste, but a huge use of re­sources."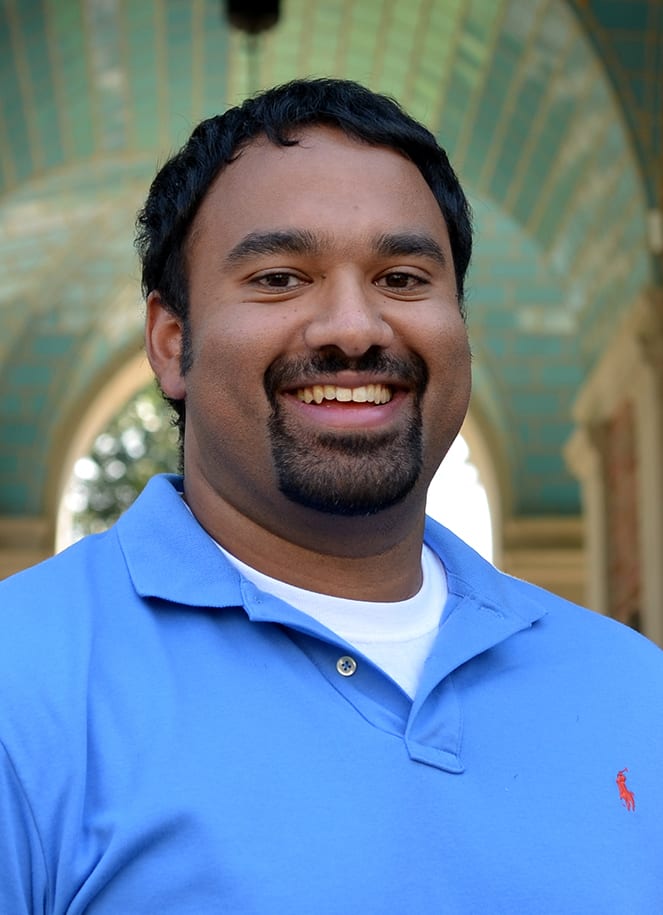 Vi­neet Men­ach­ery
Remde­sivir, Men­ach­ery point­ed out, had al­ready cleared safe­ty stud­ies be­fore the out­break. Al­though the pre­clin­i­cal work showed no safe­ty is­sues, NHC is a mu­ta­gen – a drug that caus­es ge­net­ic mu­ta­tions – and thus could have off-tar­get ef­fects, Men­ach­ery said. Olinger echoed those con­cerns. Al­though Li­ot­ta said the drug "has a very good safe­ty pro­file," there's no time­line on when NHC might clear such a tri­al. Mean­while oth­er drugs tar­get­ed for Covid-19, such as an­ti­bod­ies from Re­gen­eron and Vir, are ex­pect­ed to be in the clin­ic by ear­ly sum­mer and emer­gency vac­cines could be avail­able for health­care work­ers by Fall.
"For fu­ture out­breaks, NHC may be an ide­al drug to stock­pile," Men­ach­ery said. "How­ev­er, with the re­main­ing bar­ri­ers, it is not clear if it will be use­ful in time to deal with Covid-19."
It's un­clear but doubt­ful that the Go­FundMe helped NHC reach this point. DRI­VE raised on­ly a tiny frac­tion of the $5 mil­lion goal and at­tract­ed no ma­jor cor­po­rate donors – al­though Dol­ly Par­ton did do­nate $1 mil­lion to Van­der­bilt, where Deni­son hous­es his lab and vac­cine work is un­der­way. In ear­ly March, Roy More­jon, founder of the crowd­fund­ing con­sult­ing agency En­ven­tys Part­ners, told End­points that DRI­VE's cam­paign nev­er looked promis­ing. Its video tried to rouse or scare, but lacked the hu­man in­ter­est – the sick pa­tient fac­ing ru­inous bills – that have be­come the hall­mark of a suc­cess­ful Go­FundMe.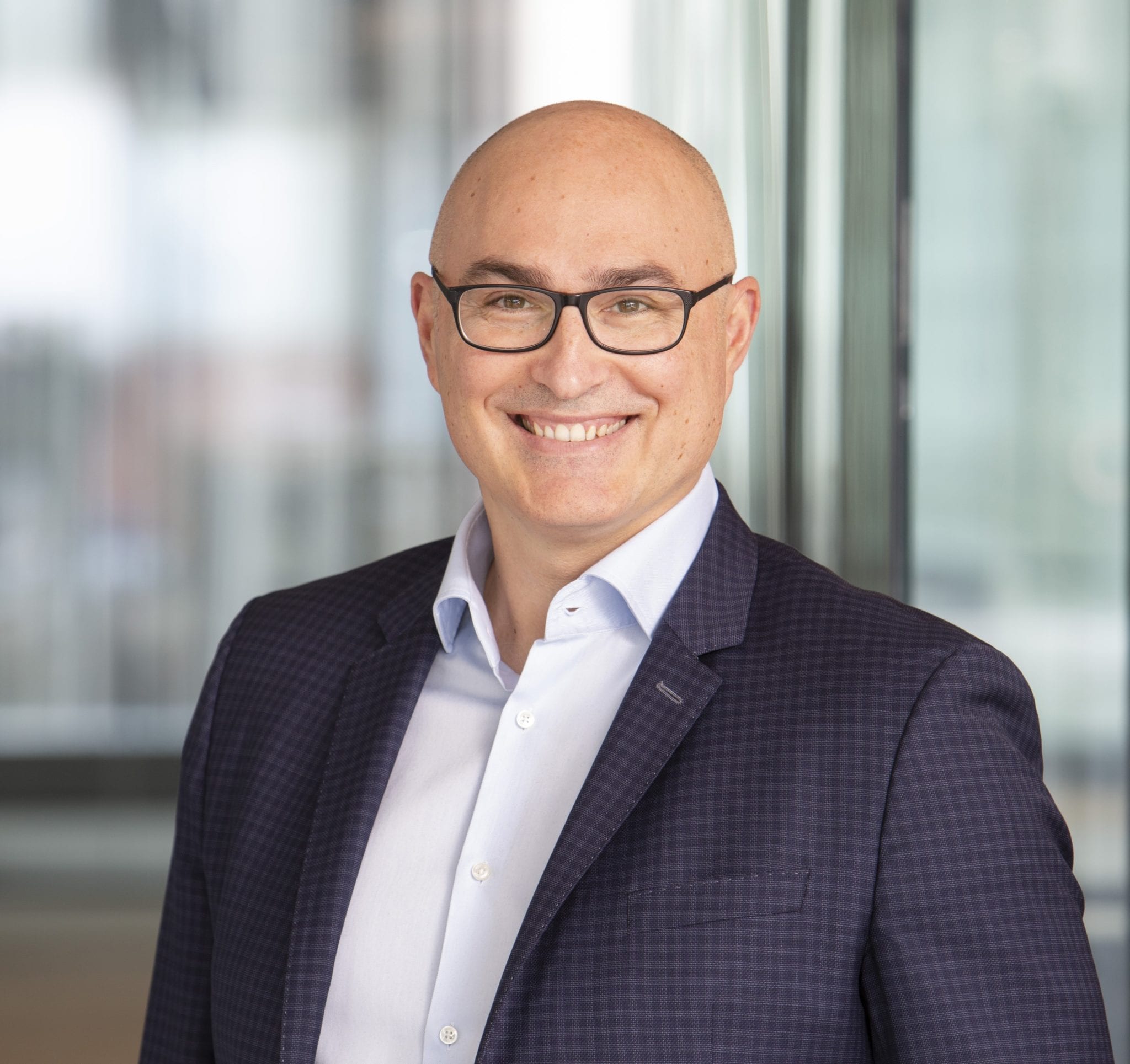 Otel­lo Stam­pac­chia
Otel­lo Stam­pac­chia, founder of the VC Omega Funds, took a more op­ti­mistic view for the cam­paign at the time, say­ing he had nev­er seen any­thing like it, and that with the im­pact the virus had al­ready had on places like his home coun­try of Italy, a cam­paign could strike a chord.
"I think it's quite pos­si­ble that some­one could raise tens and tens of mil­lions on Go­FundMe just be­cause its su­per-top­i­cal right now," he said.
The count, as of this writ­ing, was $38,136 – or 00.7% of their $5 mil­lion goal. Do­na­tions have slowed to a trick­le. The last one was from Anony­mous for $500, adding to over $1,500 raised since they li­censed the drug away on March 23.
"May God bless your ef­forts to speed­i­ly de­vel­op a cure," Geral­dine White wrote in a do­na­tion note two days lat­er. She gave $100.
For a look at all End­points News coro­n­avirus sto­ries, check out our spe­cial news chan­nel.