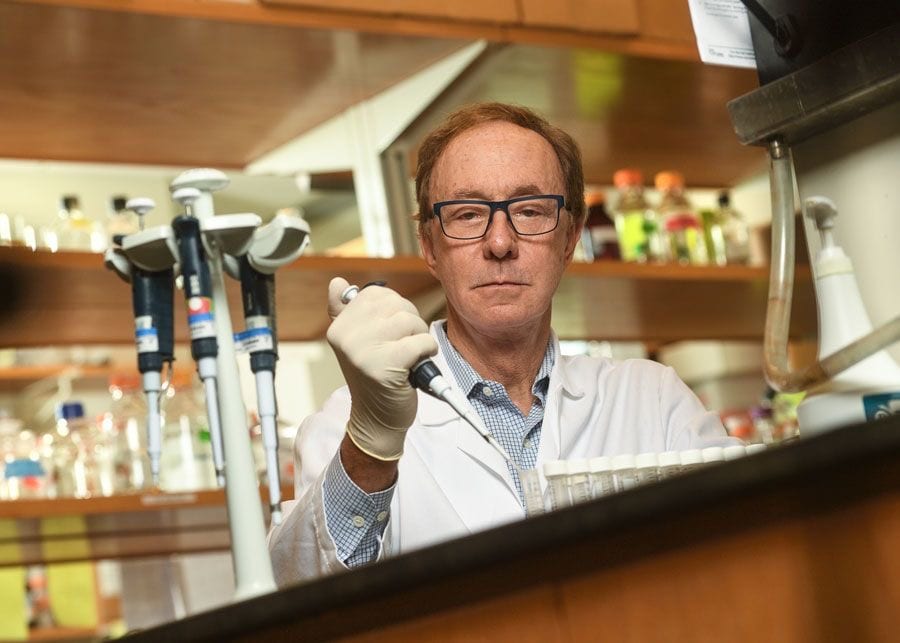 George Painter in his Atlanta Lab (DRIVE)
Cre­ative or un­eth­i­cal? Re­searchers' Covid-19 Go­FundMe cam­paign spurs crit­ics
It had been a business professor's idea, back before Christmas, when the most infectious threat facing the US was a potentially harsh flu season. DRIVE Innovations, a non-profit biotech founded by a pioneering HIV researcher at Emory University, was looking for new ways of raising money and drawing press. Charles Goetz, who studied entrepreneurship, suggested GoFundMe.
What appeared online three months later had the smoothness of a VC pitch and the commanding lilt of a call to arms. That was the week the coronavirus moved from far-flung threat to looming menace for many Americans, when Vice President Pence was named to head the White House taskforce, the stock market suffered its worst fall since 2008 and the first cases of unknown origin appeared on the West Coast — a sign the virus was spreading within the US. GoFundMe put DRIVE's campaign as the "Urgent Cause" at the center of its homepage. They promised a tantalizing antidote.
Premium subscription required
Unlock this article along with other benefits by subscribing to one of our paid plans.