CRISPR/Cas9 pi­o­neer Chad Cow­an en­lists in Mus­tang Bio's CAR-T quest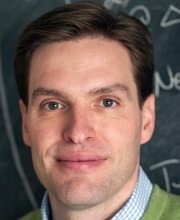 Chad Cow­an
The tech race spawned by a block­buster scram­ble to the top of the emerg­ing CAR-T sec­tor has in­spired a tie-up be­tween one of the pi­o­neer­ing sci­en­tists in­volved with CRISPR/Cas9 gene edit­ing and an up-and-com­er can­cer drug de­vel­op­er that is work­ing on a game plan to over­take the lead­ers — which are way out front right now.
The sci­en­tist is Chad Cow­an, a re­searcher at the Har­vard Stem Cell In­sti­tute who al­lied ear­ly on with the CRISPR/Cas9 team that launched CRISPR Ther­a­peu­tics un­der gene edit­ing star Em­manuelle Char­p­en­tier.
In a new deal an­nounced this morn­ing, Cow­an has signed on to han­dle the pre­clin­i­cal work for new drugs slat­ed to join the pipeline at a well-fi­nanced Mus­tang Bio $MBIO. And Mus­tang al­so in-li­censed CRISPR/Cas9 tech from Har­vard to use on off-the-shelf CAR-T drugs as No­var­tis and Gilead/Kite roll out the first per­son­al­ized drugs in the field. Cow­an will do the re­search at Beth Is­rael Dea­coness Med­ical Cen­ter.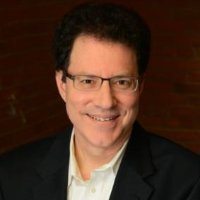 Man­ny Litch­man
Mus­tang CEO Man­ny Litch­man told me re­cent­ly that the next gen­er­a­tion of CAR-T drugs to hit the mar­ket can be both more ef­fec­tive and cheap­er when it comes to treat­ing blood can­cers and sol­id tu­mors, a key part of the off-the-shelf ef­fort that looks to sup­plant the ex­pen­sive land­mark ther­a­pies made from each pa­tient's cells.
"Look in the black box of man­u­fac­tur­ing," Litch­man told me, and you can see "dozens of pa­ra­me­ters that can vary."
En­list­ing Cow­an, a sci­en­tif­ic founder at CRISPR Ther­a­peu­tics, is a big plus at this ear­ly stage of the game for Mus­tang.
Litch­man is the for­mer head of on­col­o­gy BD at No­var­tis, where he was present at the cre­ation of the Penn/No­var­tis deal that set the phar­ma gi­ant down the path to­ward an his­toric CAR-T ap­proval. He was pro­gram head of CTL019 for awhile. And he's fol­low­ing in much the same path that the pi­o­neers — along with Kite and Juno — did, let­ting the sci­en­tif­ic founders do the ear­ly-stage re­search work that will be used to set up the fast-paced piv­otal de­vel­op­ment pro­grams to come.
In Mus­tang's case, that al­so in­volves Stephen For­man's lab­o­ra­to­ry at City of Hope Na­tion­al Med­ical Cen­ter and top re­searchers at the Fred Hutchin­son Can­cer Re­search Cen­ter, where Oliv­er Press and Bri­an Till have been build­ing a T cell ther­a­py which ex­press­es a CD20-spe­cif­ic chimeric anti­gen re­cep­tor. That work has ex­pand­ed Mus­tang's pipeline to 6 clin­i­cal and pre­clin­i­cal ef­forts.
Says Litch­man:
CRISPR/Cas9's demon­strat­ed pre­ci­sion may en­able us to more ef­fec­tive­ly and ac­cu­rate­ly de­liv­er our CAR T ther­a­pies and to en­hance the tu­mor killing abil­i­ty and per­sis­tence of the CAR T cells in the pa­tient's body, which could lead to safer and more po­tent treat­ments. We look for­ward to work­ing with Dr. Cow­an and his team on this ex­cit­ing col­lab­o­ra­tion to ac­cel­er­ate the de­vel­op­ment of the next gen­er­a­tion of CAR T ther­a­pies.