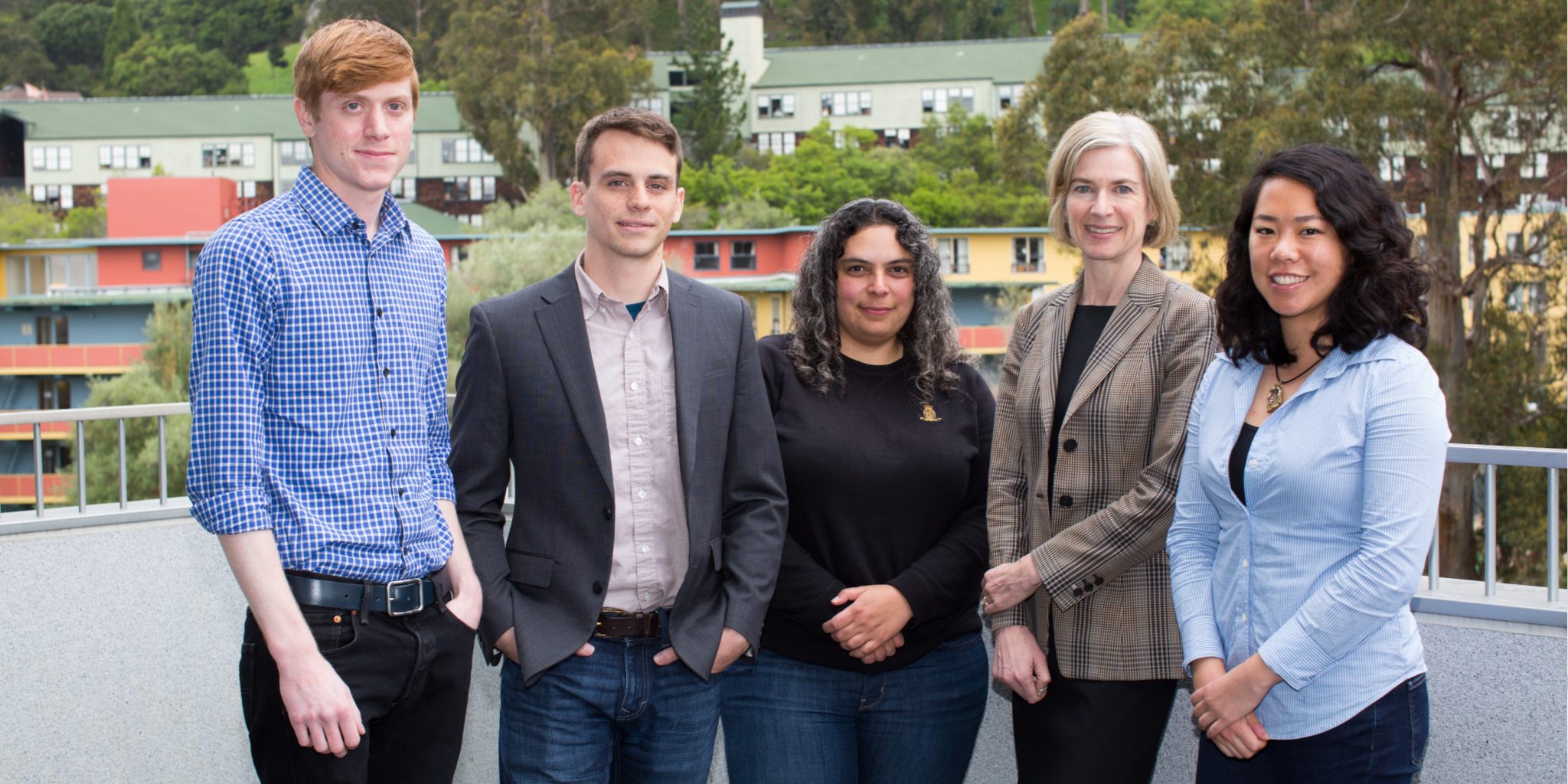 CRISPR leg­end Jen­nifer Doud­na helps some re­cent col­lege grads launch a di­ag­nos­tics up­start
A group of re­cent and cur­rent grad stu­dents in the Bay Area have come to­geth­er to launch a new com­pa­ny that promis­es to use CRISPR tech­nol­o­gy to cre­ate a line­up of di­ag­nos­tic tests that may one day make di­ag­nos­ing can­cer or malar­ia or most any­thing a snap.
And aside from the tech they've in-li­censed out of Berke­ley, the young en­tre­pre­neurs have one big as­set in their fa­vor. Jen­nifer Doud­na, one of the most fa­mous sci­en­tif­ic pi­o­neers be­hind CRISPR/Cas9 gene edit­ing tech, is com­ing on board as a co-founder.
The 29-year-old founder, Trevor Mar­tin, a Stan­ford PhD, says he and Ash­ley Tehranchi, al­so out of Stan­ford, launched the com­pa­ny with the help of two of Doud­na's lab stu­dents: Jan­ice Chen and Lu­cas Har­ring­ton, who will head up the sci­en­tif­ic re­search.
The com­pa­ny is called Mam­moth Bio­sciences, which Mar­tin says he and Tehranchi boot strapped to­geth­er.
Fi­nanc­ing? He's not talk­ing about that. In fact, he de­clines to say whether or not he's even look­ing for mon­ey.
"We're not an­nounc­ing any­thing on the fundrais­ing," he says. Make of that what you will.
He's much more talk­a­tive about the tech.
Us­ing guide RNA, you can use CRISPR to track down a unique se­quence to say, malar­ia, emit­ting a sig­nal when it's present. Lit­tle Mam­moth will now look to start de­vel­op­ing some pro­to­types to demon­strate how it all works. But Mar­tin is just as un­com­fort­able dis­cussing time­lines on prod­uct de­vel­op­ment.
You can ex­pect some­thing "in the next few years," he says vague­ly. Time­lines are not on the ta­ble.
---
Im­age: Co-founders Lu­cas Har­ring­ton, Trevor Mar­tin, Ash­ley Tehranchi, Jen­nifer Doudb­na and Jan­ice Chen. MAM­MOTH BIO­SCIENCES