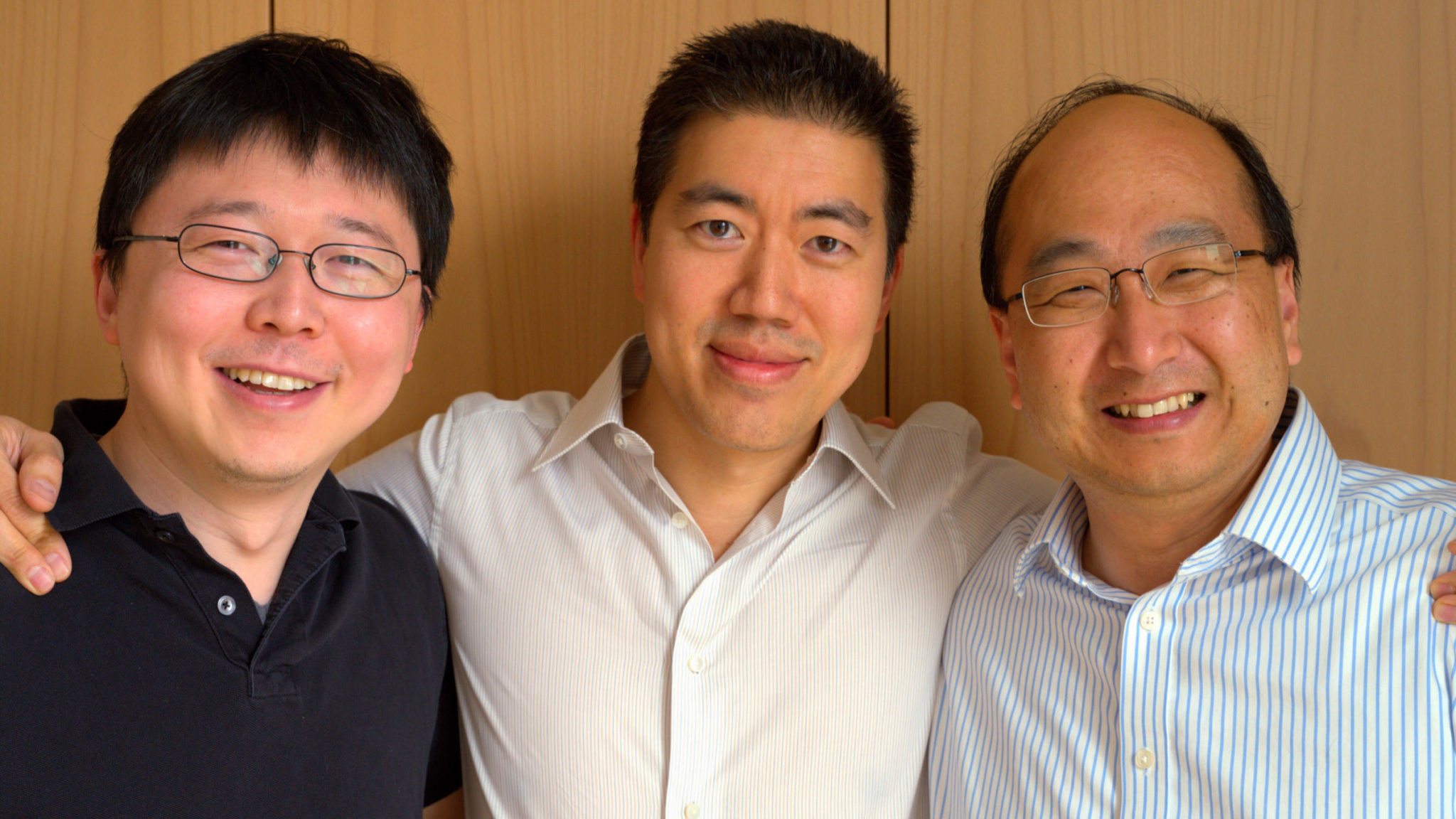 CRISPR trail­blaz­ers Zhang, Liu and Joung join forces to launch Beam with $87M and cut­ting-edge gene-edit­ing tech
Three of the founders be­hind the high pro­file gene-edit­ing com­pa­ny Ed­i­tas are tak­ing their sci­en­tif­ic prowess to a new ven­ture, launch­ing a start­up this week that ex­pands on the pi­o­neer­ing CRISPR tech the en­tire space is built on.
The new com­pa­ny — called Beam Ther­a­peu­tics — is step­ping out Mon­day with $87 mil­lion in launch mon­ey. In­vestors are back­ing true trail­blaz­ers in gene edit­ing, as Beam's sci­en­tif­ic founders in­clude David Liu, now-se­r­i­al en­tre­pre­neur Feng Zhang, and J Kei­th Joung. All three are sci­en­tif­ic founders of Ed­i­tas, the CRISPR com­pa­ny launched in 2013 that now gar­ners a $1.7 bil­lion mar­ket cap.
Beam is tak­ing a to­tal­ly new ap­proach to gene edit­ing, hop­ing to tweak base pairs with­out ac­tu­al­ly cut­ting the strand of DNA or RNA. If CRISPR can be com­pared to scis­sors, then Beam's base edit­ing tech is more like a pen­cil, Liu tells me, eras­ing a "bad" base and writ­ing in a good one.
The im­pe­tus for Beam's launch was Liu's re­search at Har­vard, which is now li­censed to the Cam­bridge start­up. The li­cense cov­ers two base edit­ing plat­forms: a C base ed­i­tor and an A base ed­i­tor. The C base one fea­tures Cas9 linked to a cy­ti­dine deam­i­nase to make C-to-T or G-to-A ed­its. The A base ed­i­tor has Cas9 linked to "an evolved form of adeno­sine deam­i­nase," which can make A-to-G or T-to-C ed­its.
Liu's DNA base edit­ing tech is just part of Beam's pack­age, though. Zhang, the guy who just months ago helped launched a dif­fer­ent gene edit­ing start­up (Ar­bor), has joined forces with Liu, con­tribut­ing RNA base edit­ing tech­nol­o­gy from his lab that fea­tures Cas13 linked to an adeno­sine deam­i­nase that can ed­it A-to-G in RNA tran­scripts.
On top of li­cens­es to Liu and Zhang's tech, Beam al­so has patents from Ed­i­tas. Beam's CEO John Evans tells me the deal gives the start­up ex­clu­sive rights to IP li­censed to Ed­i­tas by Har­vard, Broad, and Mass­a­chu­setts Gen­er­al Hos­pi­tal, along with cer­tain Ed­i­tas tech­nol­o­gy. As part of that deal, Beam has an ex­clu­sive sub­li­cense to base edit­ing patents out of Liu's lab and patents by MGH for CRISPR tech­nol­o­gy de­vel­oped in Joung's lab.
Beam's ap­proach to gene edit­ing is quite com­pelling for a num­ber of rea­sons. First, slic­ing DNA is a per­ma­nent change, and that isn't al­ways a good idea.
"There are some states of dis­ease that don't last a life­time, but are tran­sient," Liu said. "For those cas­es, you may not want to ad­dress the dis­ease by mak­ing a per­ma­nent change to the DNA of cells."
"Eras­ing and writ­ing in" ed­its with­out clip­ping could be in­cred­i­bly use­ful in these cas­es. Liu said edit­ing mu­ta­tions in the nu­cle­obas­es of DNA and RNA has the po­ten­tial to "re­verse a large frac­tion — per­haps the ma­jor­i­ty — of point mu­ta­tions as­so­ci­at­ed with dis­ease."
But what are the odds that it will work? Liu said he's hap­py with ear­ly in­di­ca­tions. Af­ter first pub­lish­ing work on these base ed­i­tors back in 2016, dozens of re­searchers have tried their hand at the tech­nol­o­gy and saw suc­cess in bac­te­ria, fun­gi, in­sects, mice, and even hu­man em­bryos.
Beam wants to stay qui­et on which dis­eases its first tar­gets will tack­le but did men­tion that the com­pa­ny is ac­tive­ly work­ing on 10-15 tar­gets and is "en­cour­aged by ear­ly re­sults." This Se­ries A fund­ing, which was led by F-Prime Cap­i­tal Part­ners and ARCH, should take the com­pa­ny "mul­ti­ple years," Evans said.
"The length of that run­way gives us con­fi­dence that we can push for­ward quick­ly with lead pro­grams, but al­so take time to go deep on the sci­ence and build a broad pipeline in par­al­lel," Evans said.
Evans has joined Beam from ARCH, where he was a part­ner. Al­though VCs of­ten sit in as tem­po­rary CEOs while a start­up hunts for a more per­ma­nent can­di­date, Evans said he's in for the long haul at Beam. While still af­fil­i­at­ed with ARCH, Evans is join­ing Beam full time.
"At Agios, I saw the pow­er of pre­ci­sion med­i­cine to di­rect­ly cor­rect mu­ta­tions in leukemia," Evans said. "That was a pow­er­ful ex­pe­ri­ence for me, and I want to do that again. With base edit­ing, I see a re­al po­ten­tial to do it again and again."
Beam has plans to set up an of­fice in the heart of Cam­bridge's Cen­tral Square neigh­bor­hood. It em­ploys 15 peo­ple to­day, and plans on hir­ing "sev­er­al more" in the near fu­ture.
---
Top Im­age: Feng Zhang, David Liu and J Kei­th Joung. BEAM THER­A­PEU­TICS