Crushed by a tri­al fail­ure, Tokai hands the reins — and the stock list­ing — to Ot­ic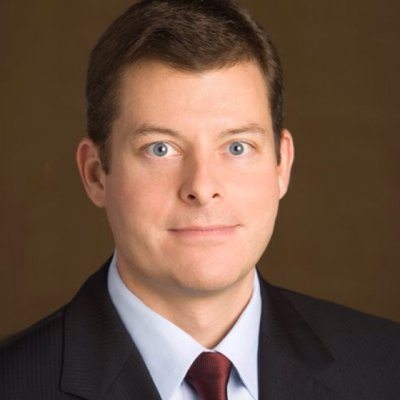 Gre­go­ry J. Flesh­er, Ot­ic
Last Au­gust, Tokai be­came the lat­est in a long string of pub­lic biotechs to hit a brick wall run­ning at full speed. The late-stage fail­ure of its can­cer drug galeterone ef­fec­tive­ly shred­ded its stock price and its busi­ness plan, forc­ing the com­pa­ny to rapid­ly ax staffers and start look­ing for strate­gic al­ter­na­tives in the face of an ex­tinc­tion-lev­el event.
To­day, the in­vestors at Ot­ic Phar­ma took over the shell and ex­e­cut­ed a quick short­cut to a Nas­daq list­ing. Tokai, with its mar­ket cap set at about $22 mil­lion, saw its shares $TKAI jump 57%. Its in­vestors will wind up with about 40% of the new com­pa­ny, with Ot­ic in charge.
Ot­ic's in­vestors, mean­while, are adding $7 mil­lion to the com­pa­ny as it ex­e­cutes the deal.
While the biotech win­dow hasn't ful­ly closed this year, it has nar­rowed con­sid­er­ably fol­low­ing the 2013-2015 go-go years. That's made re­verse merg­ers like this more ap­peal­ing to com­pa­nies like Ot­ic, which is ad­vanc­ing its own ear­ly-stage pro­gram to mid-stage stud­ies.
"Our lead pro­gram in oti­tis me­dia, OP-02, has sig­nif­i­cant po­ten­tial," said Gre­go­ry J. Flesh­er, Chief Ex­ec­u­tive Of­fi­cer of Ot­ic Phar­ma. "OP-02 is an in­ves­ti­ga­tion­al drug prod­uct de­signed to break the cy­cle of re­cur­rent and chron­ic oti­tis me­dia which af­fect mil­lions of peo­ple around the world. We ex­pect to have phase 1 clin­i­cal phar­ma­co­dy­nam­ic da­ta in the first half of 2017 and, with this trans­ac­tion, to have the cap­i­tal need­ed to be able to move di­rect­ly in­to phase 2 de­vel­op­ment to ex­plore the prod­uct's abil­i­ty to pre­vent oti­tis me­dia in chil­dren."