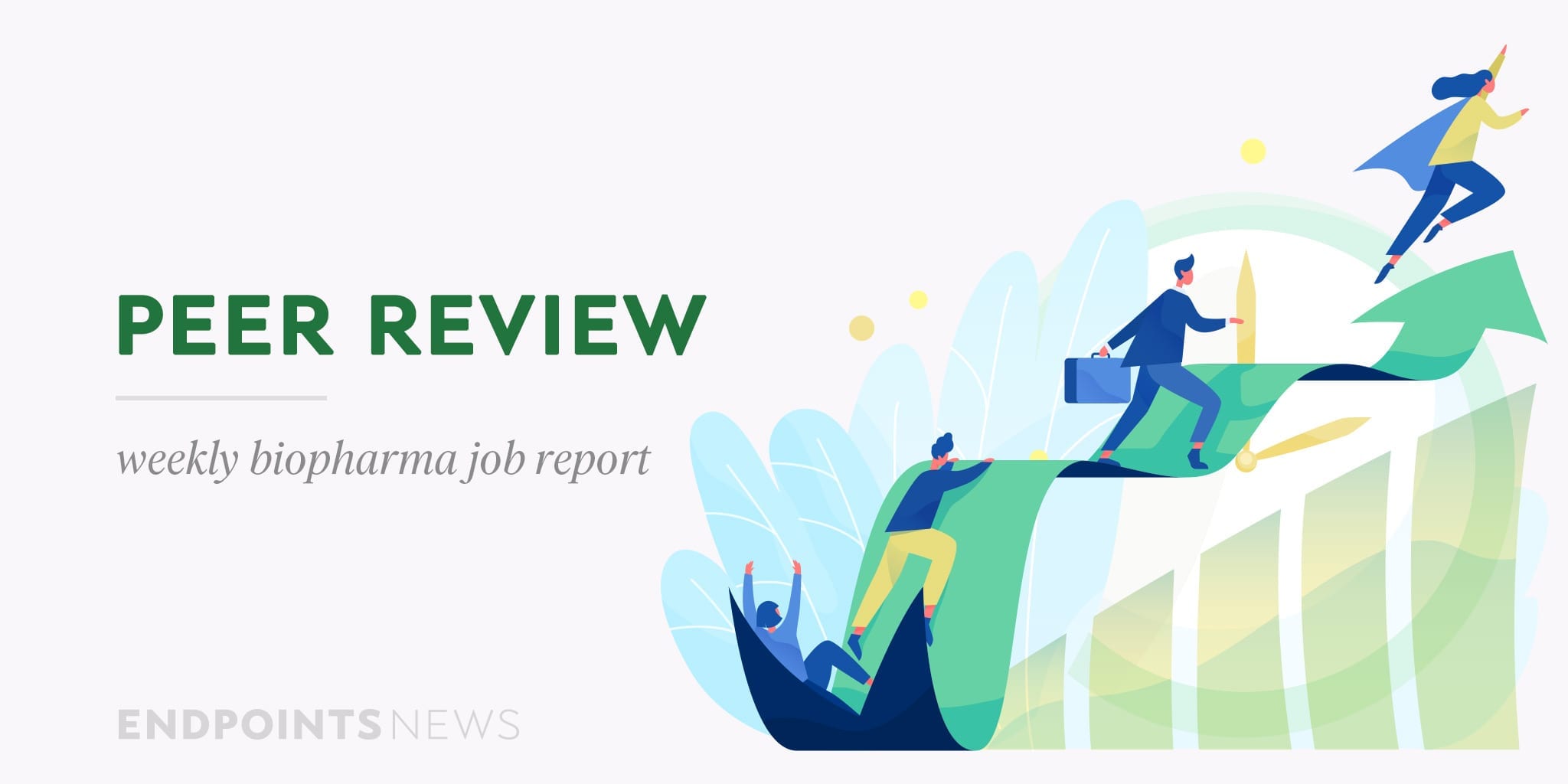 Cure­Vac gains COO and hands Flo­ri­an von der Mülbe new as­sign­ment in the midst of Covid-19 vac­cine trou­bles; As Ken Fra­zier re­tires, Mer­ck hires chief strat­e­gy of­fi­cer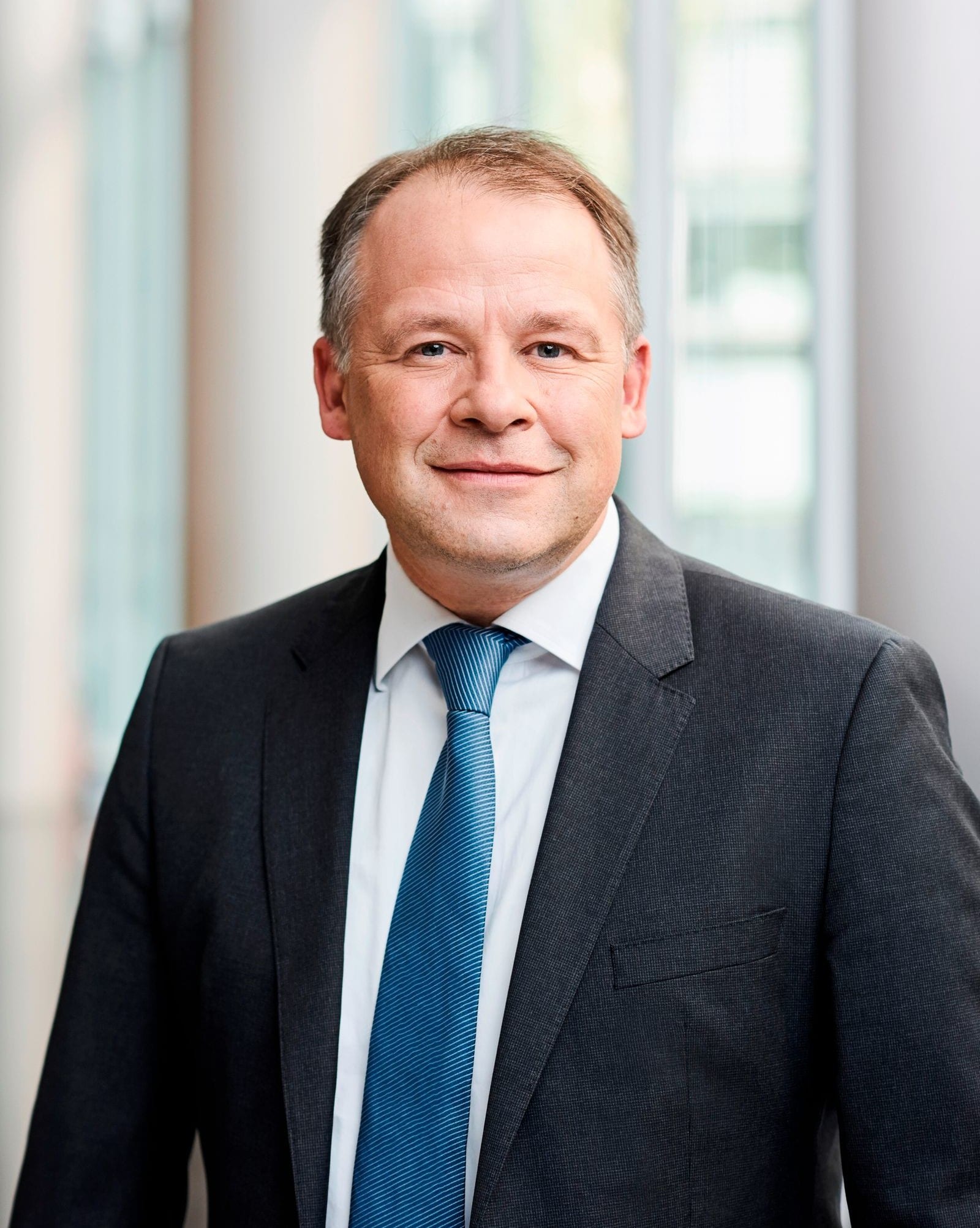 Malte Gre­une
→ Aim­ing to bounce back and try­ing to ac­cen­tu­ate the pos­i­tive af­ter its mR­NA Covid-19 vac­cine took a ma­jor prat­fall, Cure­Vac is shak­ing things up by bring­ing in Malte Gre­une as COO and giv­ing new re­spon­si­bil­i­ties to co-founder and chief pro­duc­tion of­fi­cer Flo­ri­an von der Mülbe. Gre­une jumps on board from Sanofi af­ter a near­ly 10-year run where he was sta­tioned in Ger­many and spent the last sev­er­al months as gen­er­al man­ag­er and VP, car­tridges, de­vices & in­sulin tech­nol­o­gy group in Frank­furt.
As for von der Mülbe, who was COO at Cure­Vac for 18 years be­fore his tenure as chief pro­duc­tion of­fi­cer, he will now de­vote his en­er­gy to de­vel­op­ing its man­u­fac­tur­ing tech known as The RNA Print­er.
De­spite what amounts to train wreck-lev­el da­ta in which Cure­Vac's vac­cine post­ed an in­ter­im ef­fi­ca­cy of 47% — a pal­try fig­ure com­pared to mR­NA coun­ter­parts Mod­er­na and Pfiz­er/BioN­Tech — and re­sults that still failed to hit 50% ef­fi­ca­cy over­all in the fi­nal analy­sis, CEO Franz-Wern­er Haas vowed to push for­ward, em­pha­siz­ing the num­bers in those aged 18 to 60. "In the cur­rent con­text of an in­creas­ing­ly di­verse en­vi­ron­ment of COVID-19 vari­ants, and with very lit­tle resid­ual preva­lence of the orig­i­nal strain," Haas said in a state­ment, "we are con­fi­dent that the HER­ALD study of­fers clin­i­cal­ly rel­e­vant da­ta re­gard­ing the ef­fect of emerg­ing vari­ants on vac­cine ef­fi­ca­cy."
→ The Rob Davis era is of­fi­cial­ly up­on us at Mer­ck af­ter Ken Fra­zier's re­tire­ment, and the phar­ma gi­ant ad­di­tion­al­ly has tapped Michael Klobuchar as chief strat­e­gy of­fi­cer ef­fec­tive Tues­day, a new­ly-cre­at­ed po­si­tion. Klobuchar's Mer­ck ca­reer got un­der­way in 1998 as a syn­thet­ic process de­vel­op­ment en­gi­neer, and in the en­su­ing 23 years he's made a steady as­cent up the lad­der in count­less roles, even­tu­al­ly be­com­ing SVP, Mer­ck Re­search Lab­o­ra­to­ries fi­nance and glob­al project and al­liance man­age­ment.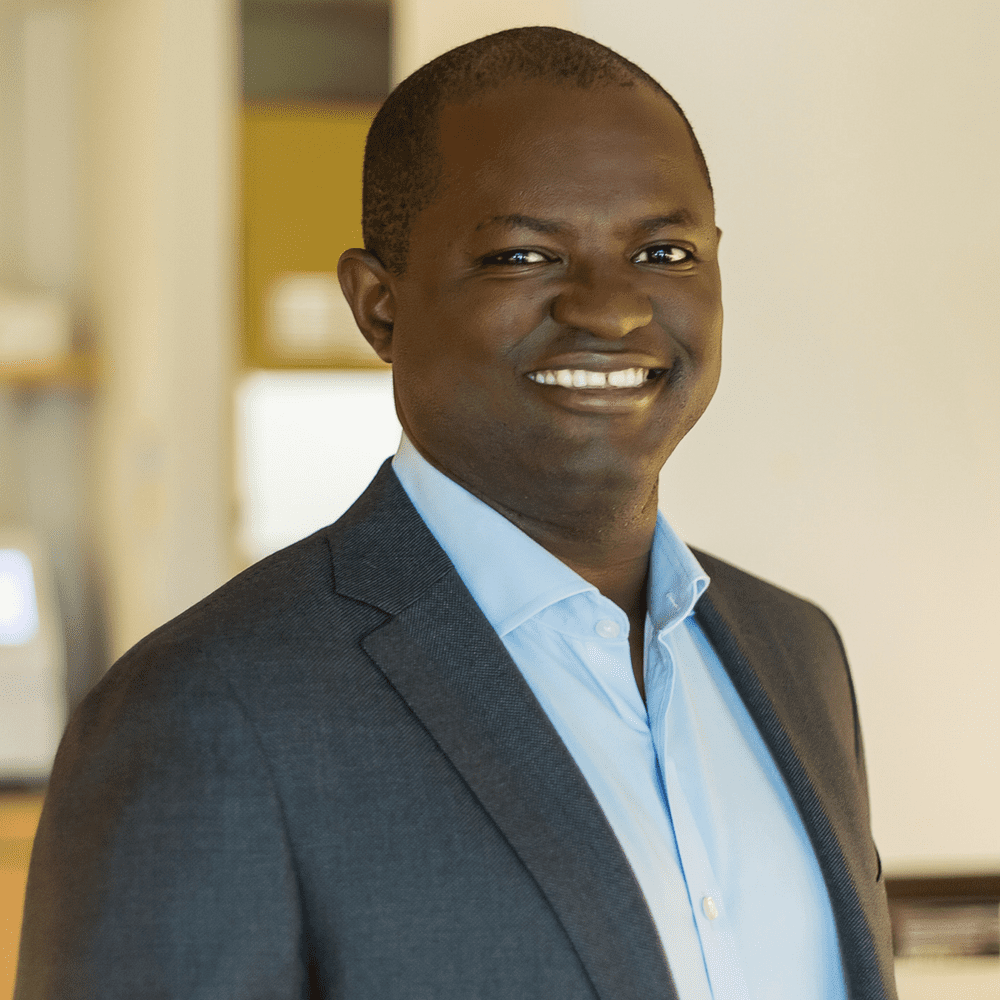 Enoch Kar­iu­ki
→ Dave John­son's get­ting the band back to­geth­er: Lengo Ther­a­peu­tics, the San Diego on­col­o­gy biotech where John­son is chair­man, has se­lect­ed Enoch Kar­iu­ki as CEO. Just last sum­mer, while John­son was still CEO of Velos­Bio, he named Kar­iu­ki CFO — and then Mer­ck bought the com­pa­ny for $2.75 bil­lion in a No­vem­ber 2020 an­nounce­ment. Be­fore his short tenure at Velos­Bio, Kar­iu­ki was SVP, cor­po­rate de­vel­op­ment for Lau­ra Shawver at Syn­thorx, and then it too was bought out by a Big Phar­ma, this time for $2.5 bil­lion by Sanofi. Kar­iu­ki's ap­point­ment at Lengo comes af­ter Di­ana Haus­man earned the CMO spot a few weeks ago.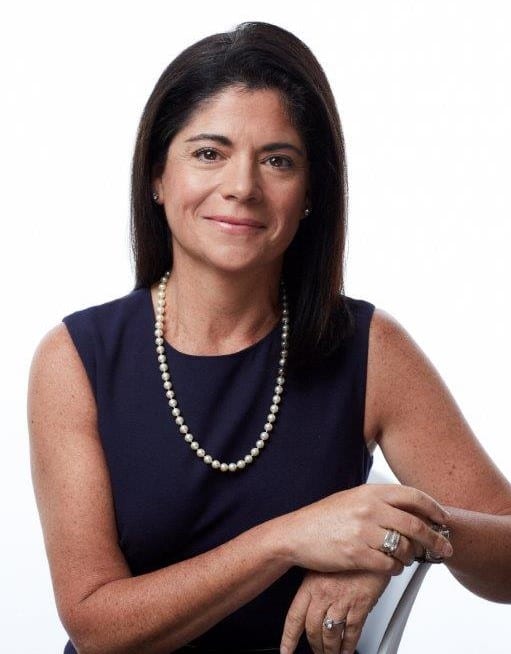 JoAnne Mi­cale Foody
→ Es­pe­ri­on has been fight­ing such an up­hill sales bat­tle with its cho­les­terol drug Nexle­tol that CEO Tim Mayleben stepped down last month and was re­placed by Shel­don Koenig, with Covid-19 shoul­der­ing most of the blame. JoAnne Mi­cale Foody now steps in as CMO af­ter six years with J&J. Since Au­gust, Foody had served as Janssen's VP and head of da­ta sci­ences in the fol­low­ing ther­a­peu­tic ar­eas: car­dio­vas­cu­lar, me­tab­o­lism, reti­nal and pul­monary hy­per­ten­sion. Pri­or to those re­spon­si­bil­i­ties, her en­er­gy was di­rect­ed to­ward Xarel­to as VP and com­pound de­vel­op­ment team leader.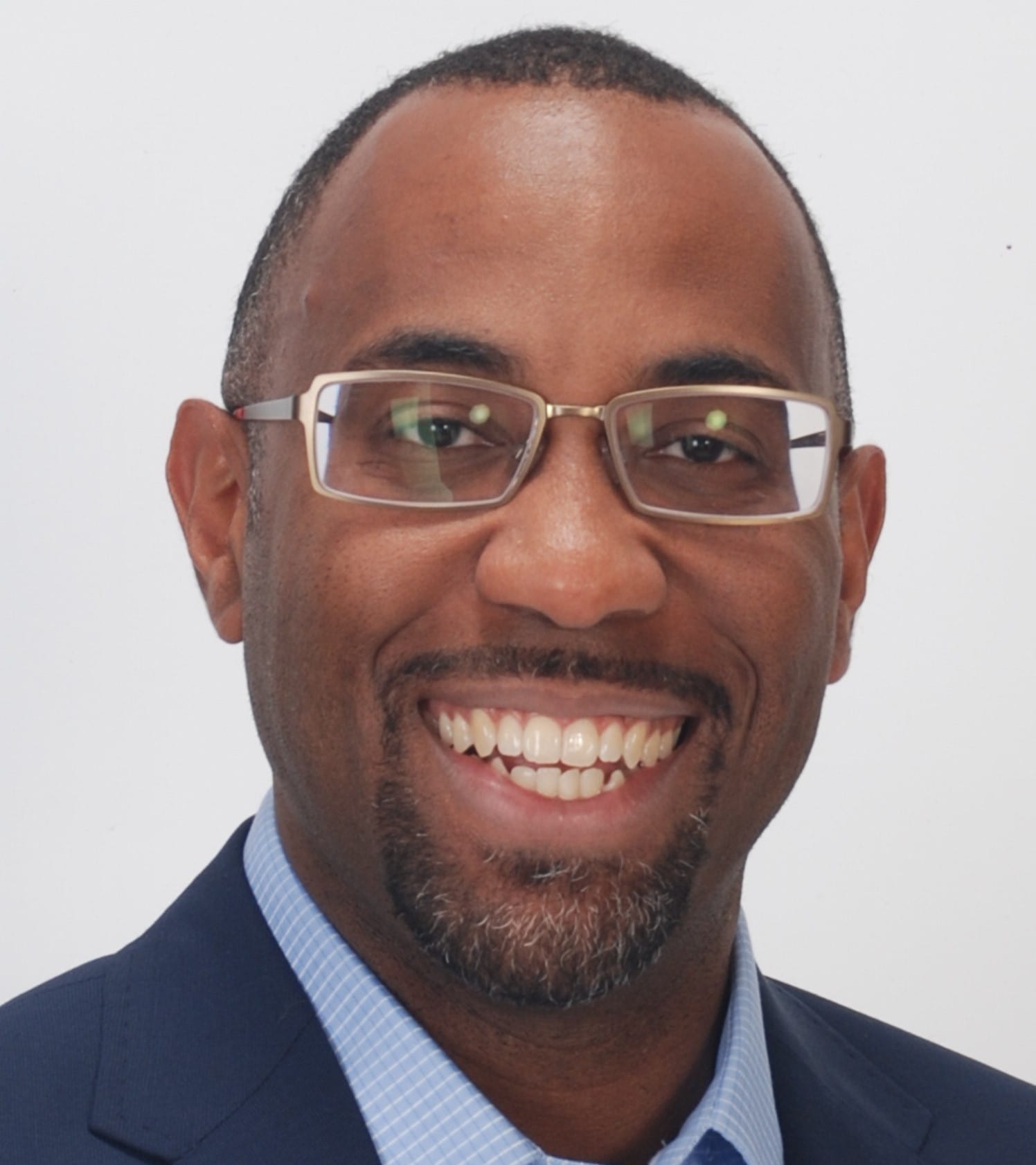 Al­fred Bowie
→ Throw­ing the in­dus­try a bit of a curve­ball with this next step, ex-Mer­ck R&D lu­mi­nary Roger Perl­mut­ter leads the charge as CEO of drug dis­cov­ery biotech Eikon Ther­a­peu­tics and has ap­point­ed his first CFO. Al­fred Bowie heads to Hay­ward, CA-based Eikon af­ter two years as VP, cor­po­rate and busi­ness de­vel­op­ment at Ve­r­a­cyte, which has just un­der­gone a CEO tran­si­tion as Marc Sta­p­ley suc­ceeds Bon­nie An­der­son. Bowie has al­so been Roche sub­sidiary Foun­da­tion Med­i­cine's se­nior di­rec­tor, cor­po­rate de­vel­op­ment & strat­e­gy.
→ Su­san Gal­braith is mov­ing up the ranks with her ap­point­ment as EVP of on­col­o­gy re­search at As­traZeneca's new re­search and de­vel­op­ment home in Cam­bridge, UK. Her new po­si­tion comes months af­ter the trag­ic death of José Basel­ga from Creutzfeldt-Jakob dis­ease, af­ter the cel­e­brat­ed on­col­o­gist had been brought in to head can­cer R&D in an un­usu­al di­vi­sion of the lead R&D roles at the com­pa­ny. Gal­braith joined the can­cer R&D team at As­traZeneca in 2010 and most re­cent­ly served as the EVP and head of re­search and ear­ly de­vel­op­ment, on­col­o­gy R&D — which in­clud­ed ush­er­ing 7 can­cer drugs in­to Phase III stud­ies en­com­pass­ing Lyn­parza and Tagris­so.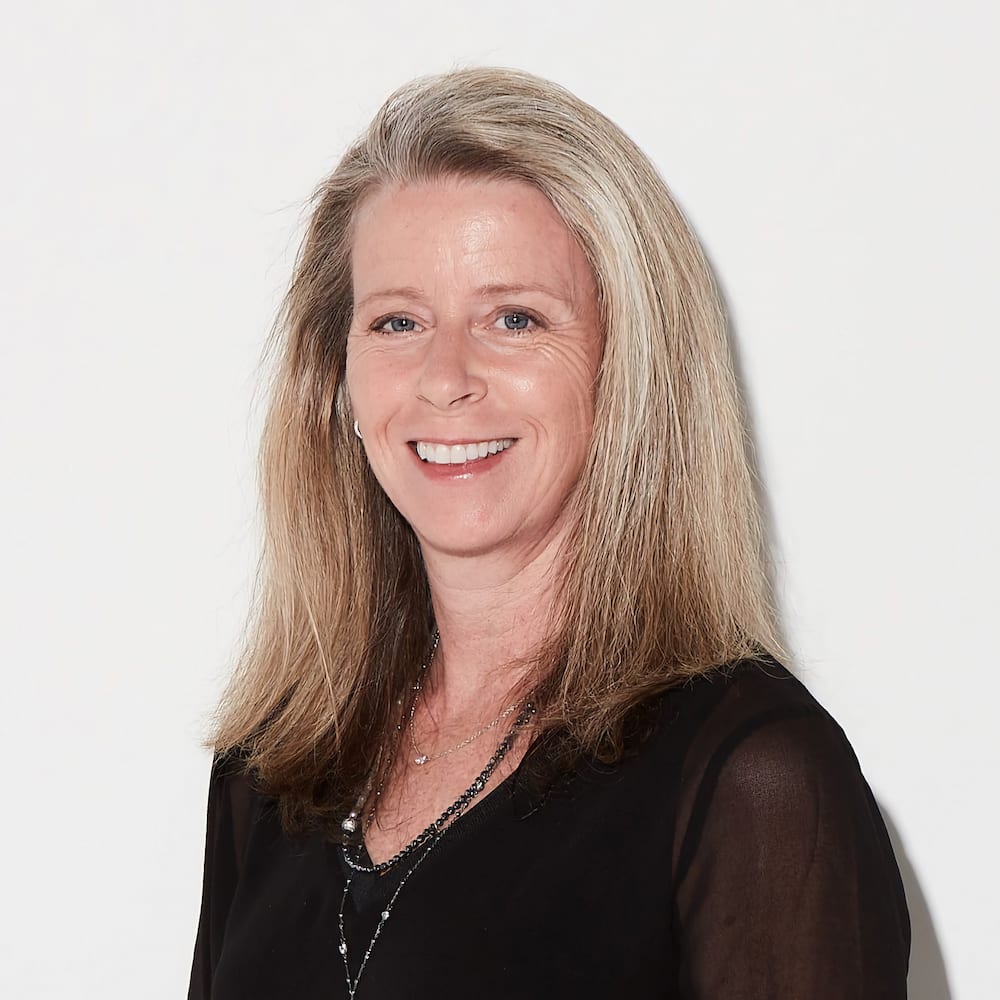 Kate Cronin
→ Kate Cronin's first day as chief brand of­fi­cer for Covid-19 vac­cine heavy­weight Mod­er­na will be Ju­ly 12. Be­fore this op­por­tu­ni­ty came along to build the brand of one of the hottest names in the in­dus­try, Cronin was a part of Ogilvy Health for 17 years and had been glob­al CEO there since Oc­to­ber 2020. "What Mod­er­na has achieved is tru­ly in­spi­ra­tional and I'm in­cred­i­bly ex­cit­ed to be join­ing a com­pa­ny that has such a tremen­dous im­pact on the world," Cronin said in a state­ment. Our Nicole De­Feud­is has more here on Cronin's ar­rival.
→ We're not done with the Big Phar­ma fun. Awny Fara­jal­lah has left Ipsen to be Take­da's head of glob­al med­ical af­fairs, on­col­o­gy busi­ness unit. Fara­jal­lah spent the last year at Ipsen as SVP, North Amer­i­ca med­ical af­fairs, pre­ced­ed by 15 years at Bris­tol My­ers Squibb where he even­tu­al­ly led the US med­ical af­fairs team and was al­so in­flu­en­tial in the launch­es of Op­di­vo and Yer­voy. In the last sev­er­al weeks the Japan­ese phar­ma gi­ant shared pos­i­tive piv­otal da­ta with the NSCLC can­di­date mobo­cer­tinib and notched a pri­or­i­ty re­view for its cy­tomegalovirus drug marib­avir.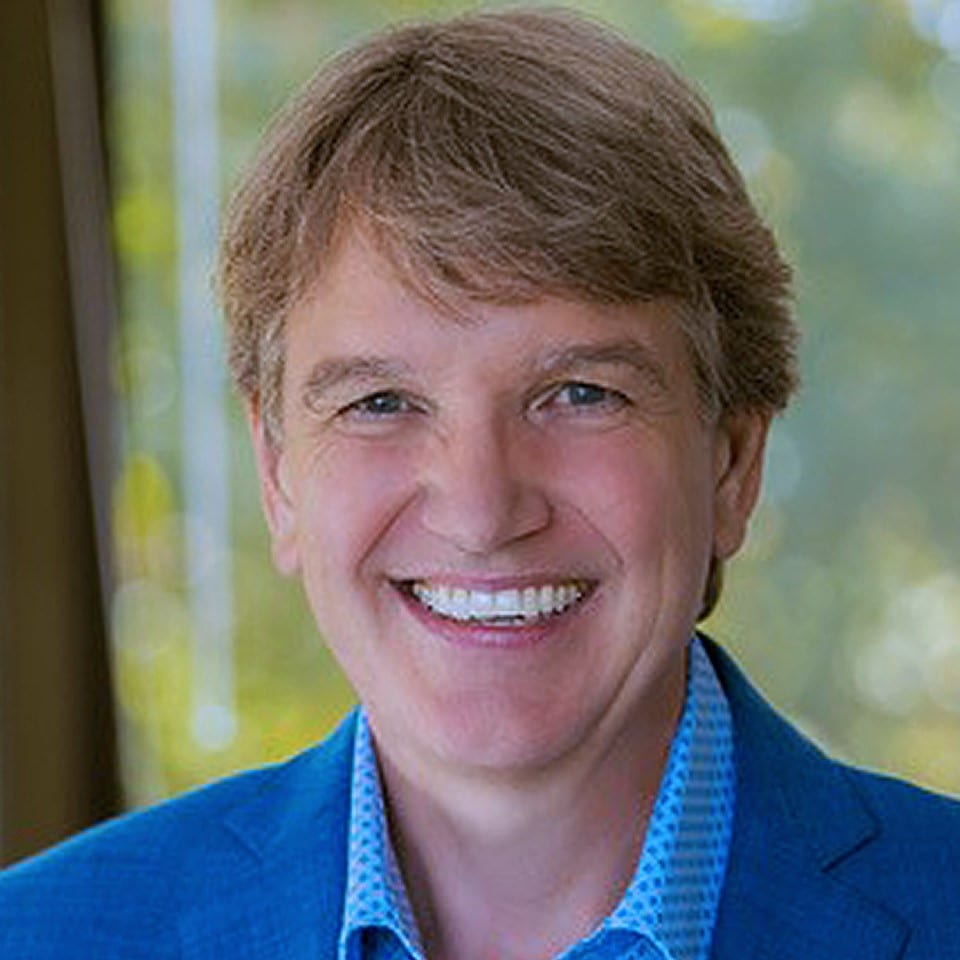 An­dree Amels­berg
→ Bio­gen hit jack­pots on the reg­u­la­to­ry slot ma­chine through­out the month of June: first with the shock wave-in­duc­ing Aduhelm ap­proval that has been large­ly met with dis­be­lief and de­ri­sion, and then with a break­through ther­a­py des­ig­na­tion for Alzheimer's drug lecanemab last week. Mean­while Bio­gen's part­ner for lecanemab, Ei­sai, has locked in An­dree Amels­berg as VP US med­ical af­fairs, on­col­o­gy busi­ness group. Amels­berg has been an on­col­o­gy ex­ec at Boehringer In­gel­heim (14 years), Astel­las (three years) and Janssen (near­ly six years) and just had a snap-your-fin­ger-and-that's-it tenure as SVP of med­ical af­fairs at Hutchmed, which is hop­ing for good news of its own from the FDA with its on­col­o­gy as­set su­r­u­fa­tinib.
→ Ste­fano Por­tolano is suc­ceed­ing Olivi­er Morand as CEO of Dutch biotech Aza­faros, launched in 2018 and tar­get­ing lyso­so­mal stor­age dis­eases with its lead can­di­date AZ-3102. Por­tolano takes the helm here af­ter five years as head of Eu­rope for Ul­tragenyx and an­oth­er 10 years wear­ing var­i­ous hats at Cel­gene, in­clud­ing VP, strat­e­gy & com­mer­cial op­er­a­tions. As AZ-3012 en­ters Phase I, For­bion in April con­tributed an ad­di­tion­al €2.75 mil­lion to the orig­i­nal Se­ries A, with to­tal fund­ing for Aza­faros sit­ting at €28.75 mil­lion.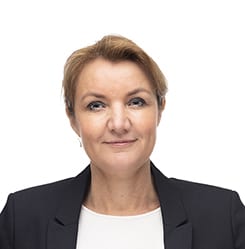 Ma­lene Brond­berg
→ Af­ter tak­ing over as CEO near­ly 4 months ago, Pe­ter Braun is now leav­ing his post at Nordic Nanovec­tor for per­son­al rea­sons. In the mean­time, CFO Ma­lene Brond­berg is tak­ing over the reins as in­ter­im CEO as the board looks for a re­place­ment. Brond­berg came to Nordic as VP, in­vestor re­la­tions in Feb­ru­ary 2018.
→ EQRx, helmed by Blue­print co-founder Alex­is Borisy, has plucked up Car­los Gar­cia-Echev­er­ria as chief of Rx cre­ation. Gar­cia-Echev­er­ria is a Sanofi vet and served as COO of re­search and glob­al head of re­search plat­forms. Be­fore his gig at Sanofi, Gar­cia-Echev­er­ria held a va­ri­ety of po­si­tions at No­var­tis, re­spon­si­ble for man­ag­ing mul­ti­ple late-stage drug dis­cov­ery can­cer pro­grams.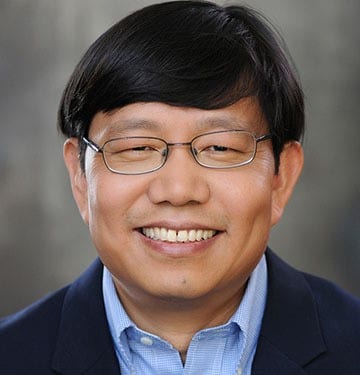 Chao Zhang
→ Be­sides mov­ing its head­quar­ters from Berke­ley to South San Fran­cis­co, Plexxikon — a mem­ber of the Dai­ichi Sankyo Group — is mak­ing some changes to its C-suite with the pro­mo­tions of CSO Chao Zhang to CEO and Mar­guerite Hutchin­son to COO and gen­er­al coun­sel. Zhang is suc­ceed­ing Gideon Bol­lag, who will tran­si­tion to a part-time po­si­tion as chief bi­ol­o­gist.
Zhang has served as the com­pa­ny's CSO since Au­gust 2018 and pre­vi­ous­ly held the role of SVP of re­search in his ear­ly days with the com­pa­ny in 2001. Mean­while, Hutchin­son joined Plexxikon in 2013.
→ Or­bit Dis­cov­ery has reeled in Neil Butt as CEO. Butt makes his way to Or­bit from ION­TAS, where he served as CBO. Be­fore that, he was part of the man­age­ment team at Abzena and An­ti­tope.
→ Ef­fec­tive June 25, a CEO change un­fold­ed at Ta­vo mak­er On­coSec as Bri­an Leuth­n­er was in­stalled on an in­ter­im ba­sis to re­place Dan O'Con­nor. A SPAC led by O'Con­nor, named Lark­spur Health Ac­qui­si­tion, filed for an IPO in mid-May. Leuth­n­er kicked off his ca­reer in the in­dus­try at Glax­o­SmithK­line as an HIV and on­col­o­gy prod­uct man­ag­er, and he has since been chief ex­ec­u­tive at sev­er­al com­pa­nies — in­clud­ing Edge Ther­a­peu­tics, which he co-found­ed and helped merge with PDS Biotech­nol­o­gy.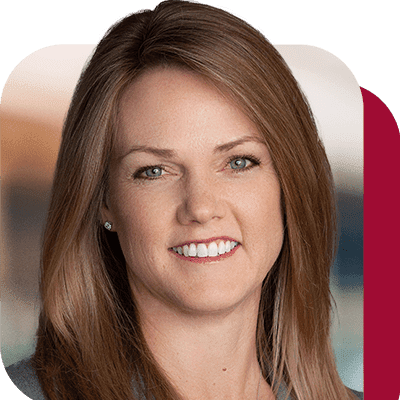 Su­san Blum
→ Else­where in In­ter­imville, the in­ter­im la­bel has been re­moved for Su­san Blum and she's now CFO for Melin­ta Ther­a­peu­tics, which cap­tured an FDA ap­proval in March for its an­tibi­ot­ic Kimyr­sa to treat acute bac­te­r­i­al skin and skin struc­ture in­fec­tions. Blum, who had been in­ter­im CFO for Chris­tine Ann Miller's team af­ter Pe­ter Mil­li­gan's ex­it since March 31, was pre­vi­ous­ly VP of fi­nance & chief ac­count­ing of­fi­cer.
→ In­tel­lia is hav­ing it­self a week, start­ing with the mo­men­tous da­ta that showed CRISPR can be used to ed­it DNA di­rect­ly in hu­mans and let­ting the good times roll by pump­ing a whop­ping $600 mil­lion in­to its cof­fers. Run­ning along­side this news, In­tel­lia has named a Bio­gen vet as EVP, gen­er­al coun­sel and cor­po­rate sec­re­tary. James Bas­ta held var­i­ous le­gal po­si­tions at Bio­gen from 2006-19, leav­ing as chief cor­po­ra­tion coun­sel and then sign­ing on with Troy Wil­son's team at Ku­ra On­col­o­gy, where he was chief le­gal of­fi­cer, sec­re­tary and chief com­pli­ance of­fi­cer.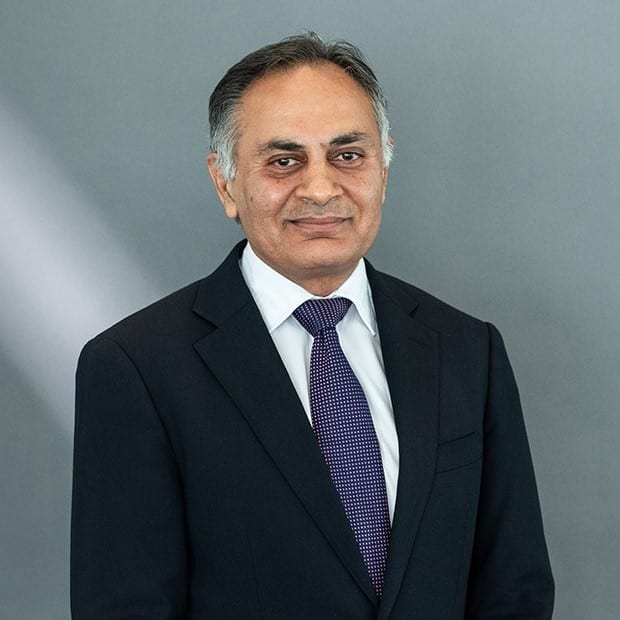 Amit Nath­wani
→ Close fol­low­ers of Peer Re­view know that Ro­muald Cor­bau was pro­mot­ed to CSO last fall at Free­line Ther­a­peu­tics. But Cor­bau is now leav­ing his post, and it's Amit Nath­wani to the res­cue on an in­ter­im ba­sis. Nath­wani, who co-found­ed the AAV gene ther­a­py play­er out of the UK in 2015 and is a board mem­ber, re­turns to the job he's held be­fore at Free­line, which is sad­dled with a tri­al de­lay for its he­mo­phil­ia B pro­gram as CDC is­sues are ad­dressed. Cor­bau will stay on as chief sci­en­tist un­til Aug. 20.
In oth­er Free­line de­vel­op­ments, James Bircher has been added to the ros­ter as chief tech­ni­cal op­er­a­tions of­fi­cer af­ter hold­ing the CTO job at Abeona.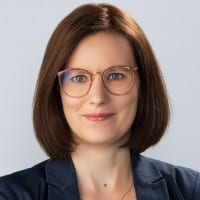 Ellen Lefever
→ The mad dash from Gala­pa­gos has con­tin­ued apace af­ter the col­lapse of the Gilead part­ner­ship and CSO Piet Wiger­inck's de­par­ture. Gala­pa­gos vets Ellen Lefever and Tim Van Kaem have turned up at AgomAb, which hauled in a $74 mil­lion Se­ries B in March for its lead can­di­date, an HGF-mimet­ic ag­o­nist of the MET re­cep­tor dubbed AGMB-101. Lefever (gen­er­al coun­sel) had held a hand­ful of le­gal roles at Gala­pa­gos since 2014, in­clud­ing deputy gen­er­al coun­sel, while Van Kaem (head of clin­i­cal op­er­a­tions) de­vot­ed nine years to the com­pa­ny in drug de­vel­op­ment and project man­age­ment. AgomAb CBO Paul van der Horst is al­so a Gala­pa­gos alum.
→ Med­ical de­vice com­pa­ny Pre­sidio Med­ical, which raised $30 mil­lion last sum­mer to ad­vance its neu­ro­mod­u­la­tion plat­form tech, has plucked Michael Onuscheck from Al­con to be CEO and chair­man ef­fec­tive Sept. 1. Onuscheck was pre­vi­ous­ly Al­con's pres­i­dent, glob­al busi­ness­es and in­no­va­tion, and for three of his 10 years at Boston Sci­en­tif­ic, Onuscheck was pres­i­dent of the neu­ro­mod­u­la­tion di­vi­sion. Cred­it out­go­ing CEO Michael Ack­er­mann for es­chew­ing the usu­al mo­not­o­ny of press re­leas­es, say­ing, "Michael Onuscheck is the Le­Bron James of neu­ro­mod­u­la­tion and one of the world's pre­mier lead­ers in med­ical tech­nol­o­gy … It feels great to pass the ball to an MVP."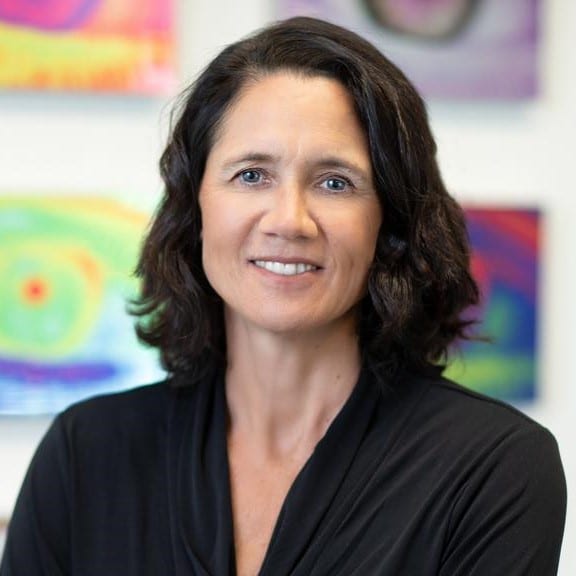 Leone Pat­ter­son
→ Leone Pat­ter­son re­signed as Ad­verum's pres­i­dent and CFO last week, leav­ing CBO Chris DeRespino to slide in as act­ing CFO. We've learned about her land­ing spot as she be­comes chief fi­nan­cial and busi­ness of­fi­cer at Tenaya Ther­a­peu­tics, a biotech that scored $106 mil­lion worth of Se­ries C fund­ing for its heart dis­ease pro­grams in March. Pat­ter­son, whose five years at Ad­verum in­clud­ed a turn as CEO, was pre­vi­ous­ly a fi­nance ex­ec with such names as No­var­tis, Ex­elix­is and Di­adexus. That's not the on­ly ap­point­ment at Tenaya: Matthew Poll­man has joined the fray as SVP, clin­i­cal de­vel­op­ment af­ter his time as EVP of Nav­i­Gate Car­diac Struc­tures. Poll­man is for­mer­ly the CMO of Ju­ven­tas Ther­a­peu­tics and di­rec­tor, car­dio­vas­cu­lar bi­ol­o­gy for Mil­len­ni­um Phar­ma­ceu­ti­cals.
→ Scripps spin­out Am­brx, shoot­ing for an IPO a sec­ond time af­ter the first at­tempt was with­drawn in 2014, has wel­comed Son­ja Nel­son as CFO. A new board ap­pointee at Mo­tus GI, Nel­son was Im­mu­ni­ty­Bio's SVP of fi­nance af­ter the re­verse merg­er closed with Nan­tK­west in March. Be­fore the merg­er, she ini­tial­ly signed on to Patrick Soon-Sh­iong's team in 2015 as chief ac­count­ing of­fi­cer and lat­er be­came CFO. Nel­son has al­so been VP, cor­po­rate con­troller at Alt­heaDx.
→ Stan the Man: Stan Mu­sial has been named CFO at Vivek Ra­maswamy's Aru­vant, which re­cent­ly start­ed putting their heads to­geth­er with Jasper Ther­a­peu­tics to col­lab­o­rate on sick­le cell dis­ease treat­ments. Mu­sial hails from Dutch biotech Xenikos, where he was CFO and CBO. He's al­so held the CFO ti­tle at Zy­la Life Sci­ences (then known as Egalet) and Ital­ian biotech Ery­Del.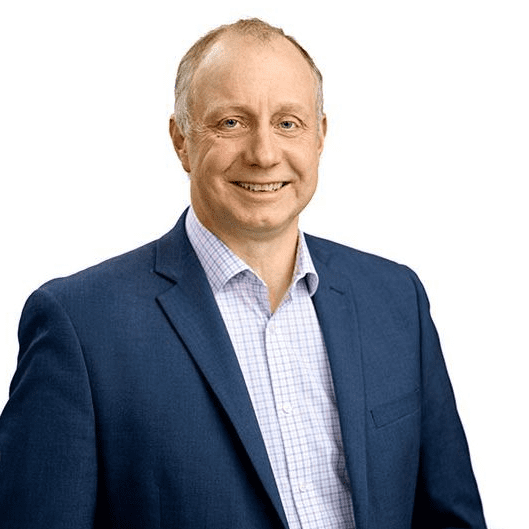 Stew­art Ab­bot
→ New York-based can­cer biotech Turn­stone Bi­o­log­ics con­tin­ues to fill out its team of ex­ecs with CSO Stew­art Ab­bot. The for­mer chief sci­en­tif­ic and op­er­at­ing of­fi­cer at Adicet Bio, Ab­bot has al­so been chief de­vel­op­ment of­fi­cer at Fate as well as ex­ec­u­tive di­rec­tor of in­te­gra­tive re­search and se­nior di­rec­tor of re­search for Cel­gene. In May, Turn­stone pro­mot­ed José Manuel Otero to chief tech­nol­o­gy of­fi­cer and Saryah Az­mat to CBO, while Mike Burgess si­mul­ta­ne­ous­ly be­came Turn­stone's ex­ec­u­tive chair­man of R&D and re­placed act­ing head of R&D Stephen Squin­to at Spring­Works.
→ OcuTer­ra, which made head­lines in May when ex-Al­ler­gan CEO Brent Saun­ders was named chair­man, is shoring up its lead­er­ship fur­ther with David Tanz­er as CMO. Tanz­er, who was in charge of the Navy Re­frac­tive Surgery Pro­gram, makes the move to OcuTer­ra af­ter his time with the No­var­tis oph­thal­mol­o­gy fran­chise as glob­al ex­ec­u­tive med­ical di­rec­tor. OcuTer­ra's lead pro­gram, OTT166 for pa­tients with di­a­bet­ic retinopa­thy, is look­ing to start Phase II stud­ies this year.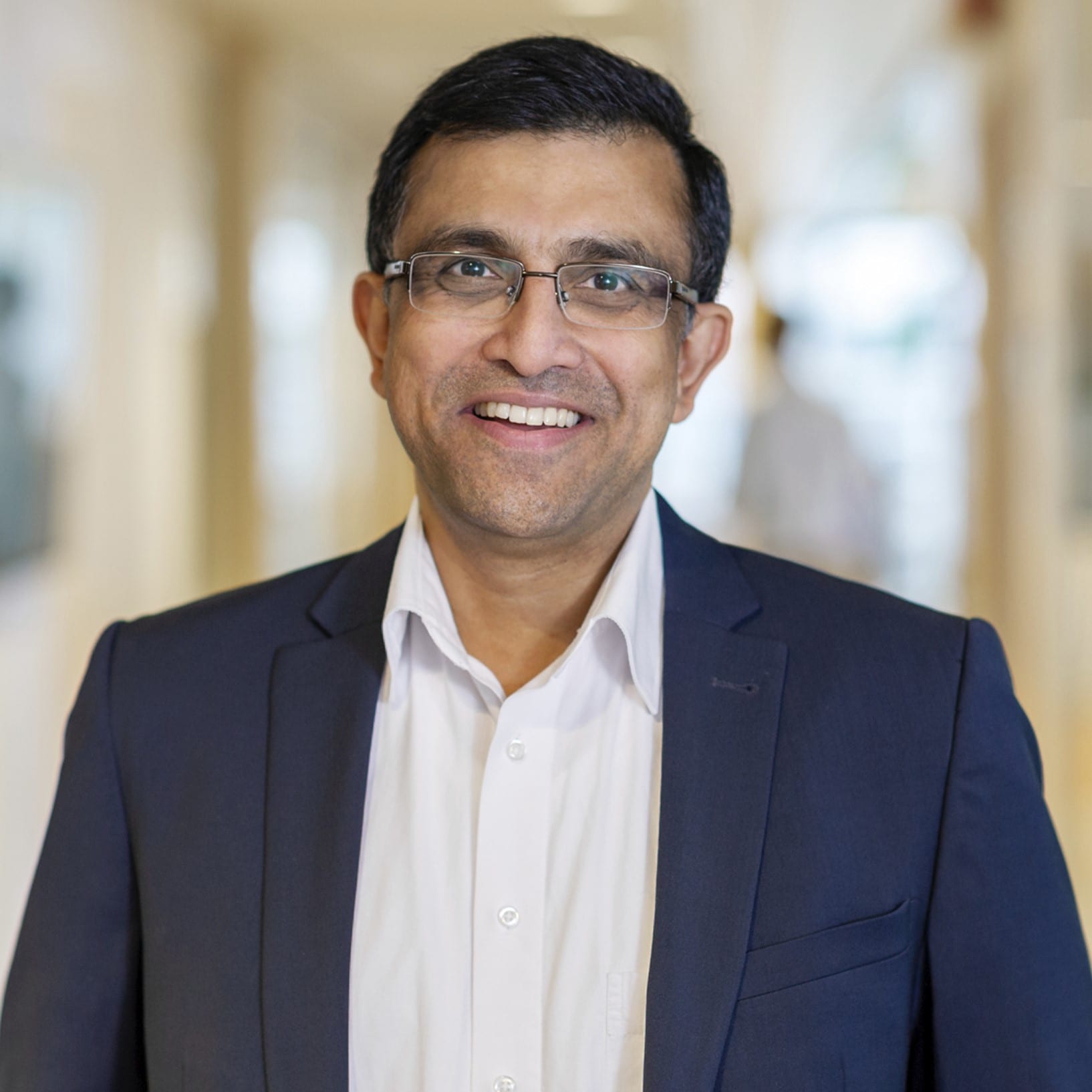 Rahul Agraw­al
→ Ger­man heart dis­ease biotech Car­dior Phar­ma­ceu­ti­cals, tak­ing the non-cod­ing RNA (ncR­NA) route with its ther­a­pies, has called up­on Rahul Agraw­al to be CMO. At the tail end of his sev­en years at As­traZeneca, Agraw­al was VP and glob­al med­i­cines leader, car­dio­vas­cu­lar. Among oth­er po­si­tions at Bay­er from 2006-14, Agraw­al served as glob­al di­rec­tor of med­ical af­fairs and clin­i­cal, glob­al launch team, and pul­monary hy­per­ten­sion with Bay­er Health­Care.
→ With the PARP7 in­hibitor RBN-2397 top­ping its pipeline, Cam­bridge, MA-based Ri­bon Ther­a­peu­tics has tapped Paul Bran­nel­ly as CFO. Bran­nel­ly spent the last six years as CFO of Col­legium Phar­ma­ceu­ti­cal, pre­ced­ed by a brief stay at Karyopharm as SVP, fi­nance and ad­min­is­tra­tion. He's al­so been Ve­rastem's VP, fi­nance, trea­sur­er and sec­re­tary.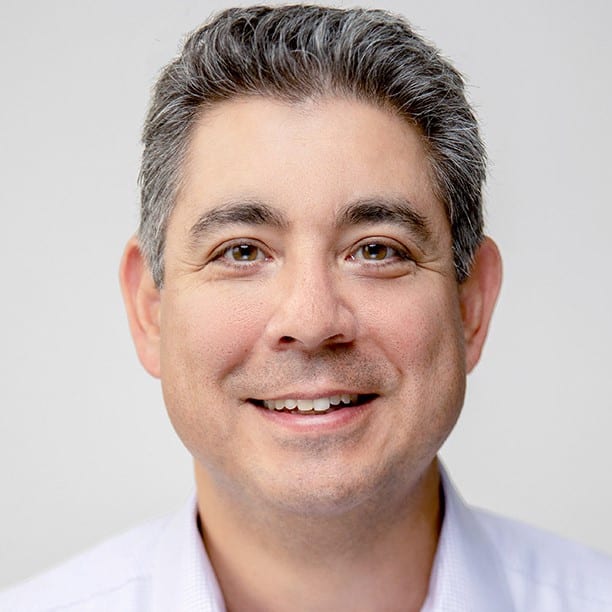 Mark Mul­vi­hill
→ Flush with $67.5 mil­lion from a Se­ries B raise, metasta­t­ic can­cer out­fit Hi­ber­Cell has pro­mot­ed Mark Mul­vi­hill to CSO. Mul­vi­hill, who ini­tial­ly punched his tick­et to Hi­ber­Cell in 2018, had served as SVP, chem­istry and drug dis­cov­ery. From 2001-13 he was with Astel­las sub­sidiary OSI Phar­ma­ceu­ti­cals, ris­ing to di­rec­tor of chem­istry & glob­al project leader.
→ BioSkryb has brought on Gary Har­ton as CSO. Pri­or to his new role, Har­ton was port­fo­lio di­rec­tor, preim­plan­ta­tion ge­net­ic test­ing at Perkin Elmer's new preim­plan­ta­tion ge­net­ic test­ing prod­uct line. In ad­di­tion to Perkin Elmer, Har­ton has had stints at Igenomix US, Prog­y­ny, Il­lu­mi­na, BlueG­nome Lim­it­ed and Re­pro­g­e­net­ics.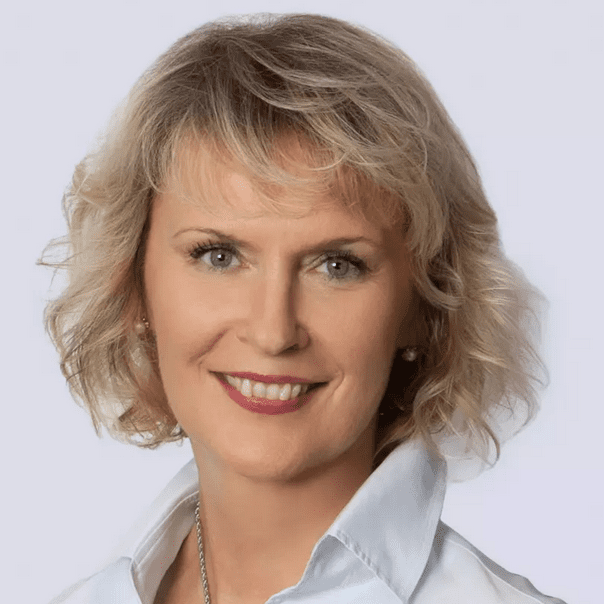 Pe­tra Molan
→ As it's tak­ing the leap in­to man­u­fac­tur­ing with the pur­chase of an Irish plant, Hori­zon Ther­a­peu­tics has brought on Pe­tra Molan as group VP, gen­er­al man­ag­er of Eu­rope, Mid­dle East and Africa (EMEA). Pe­tra makes her way to Hori­zon af­ter serv­ing as SVP, head of com­mer­cial op­er­a­tions at Arvelle Ther­a­peu­tics. Pri­or to that, Molan was with Take­da, Shire, Bay­er and Eli Lil­ly. In June, Hori­zon forked over $40 mil­lion up­front for the glob­al rights to Ar­row­head's RNAi drug ARO-XDH.
→ In­duced pluripo­tent stem cell play­er Shore­line Bio­sciences, which just inked a $45 mil­lion iP­SC deal with BeiGene a few short weeks ago, has named Mo­ham­mad El-Kalay SVP and head of CMC. Be­fore his tran­si­tion to the San Diego-based biotech, El-Kalay was VP, tech­ni­cal op­er­a­tions for Er­ic Os­tertag's crew at Po­sei­da Ther­a­peu­tics. Ear­li­er, El-Kalay held ex­ec­u­tive roles in tech­ni­cal op­er­a­tions at San­Bio and Sang­amo.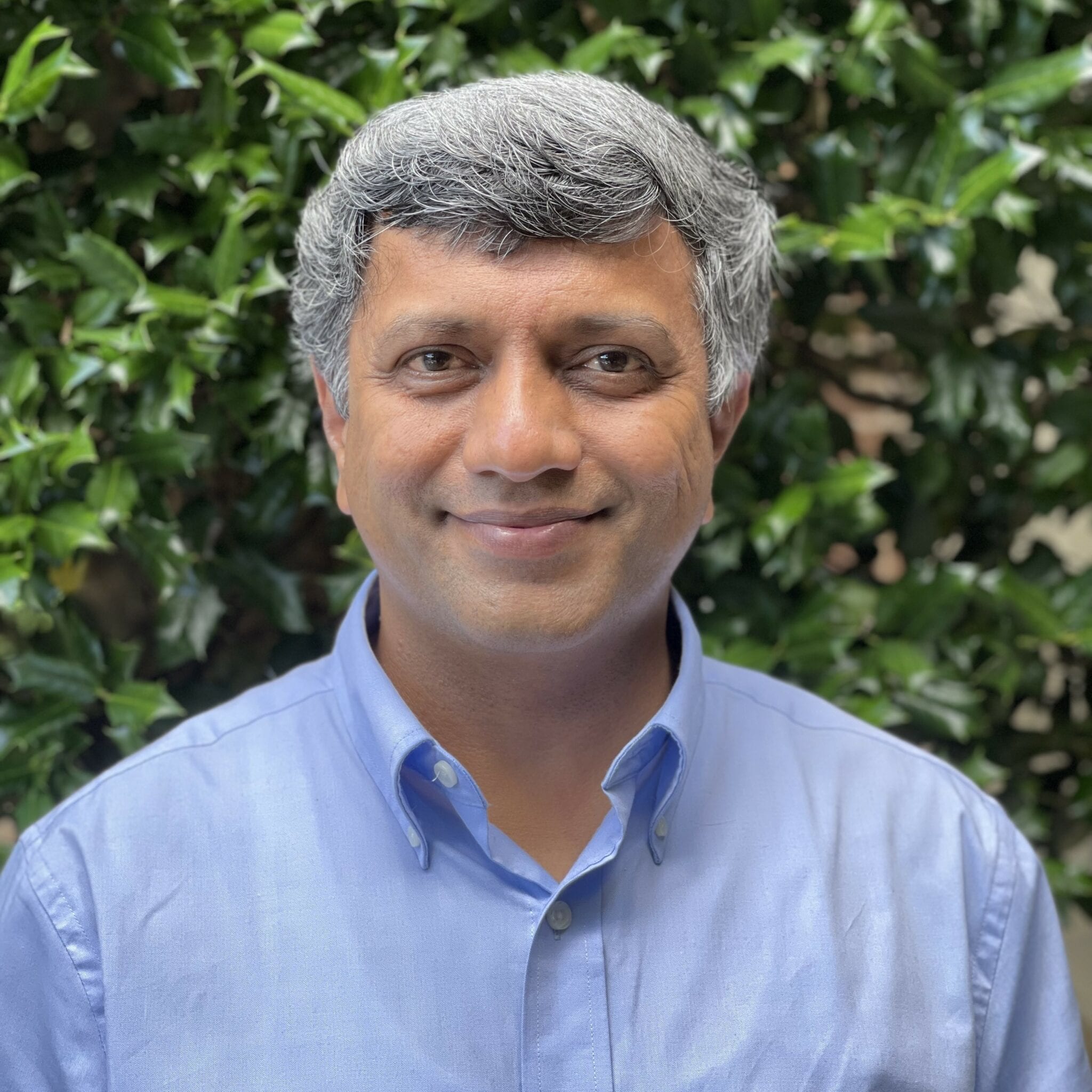 Man­ju­nath Ra­ma­rao
→ Part­ner­ing with Genen­tech at the start of this year in a dis­cov­ery deal aimed at drug­ging RNA, Re­search Tri­an­gle biotech Ri­bometrix has ap­point­ed Man­ju­nath Ra­ma­rao SVP of re­search, leav­ing Bris­tol My­ers Squibb af­ter a dozen years. Based in Ban­ga­lore, In­dia, Ra­ma­rao was ex­ec­u­tive di­rec­tor, head of dis­cov­ery and trans­la­tion­al med­i­cine at the Bio­con-Bris­tol-My­ers Squibb R&D Cen­ter.
→ Next-gen­er­a­tion se­quenc­ing com­pa­ny DNAe has named Al­i­son Howie VP of com­mer­cial. Howie has spent the last decade at Ther­mo Fish­er Sci­en­tif­ic, where she was VP of mar­ket­ing & prod­uct de­vel­op­ment and VP of R&D and busi­ness de­vel­op­ment for the com­pa­ny's mi­cro­bi­ol­o­gy busi­ness. Pri­or to that, she was CCO and chief prod­uct of­fi­cer at Ix­i­co.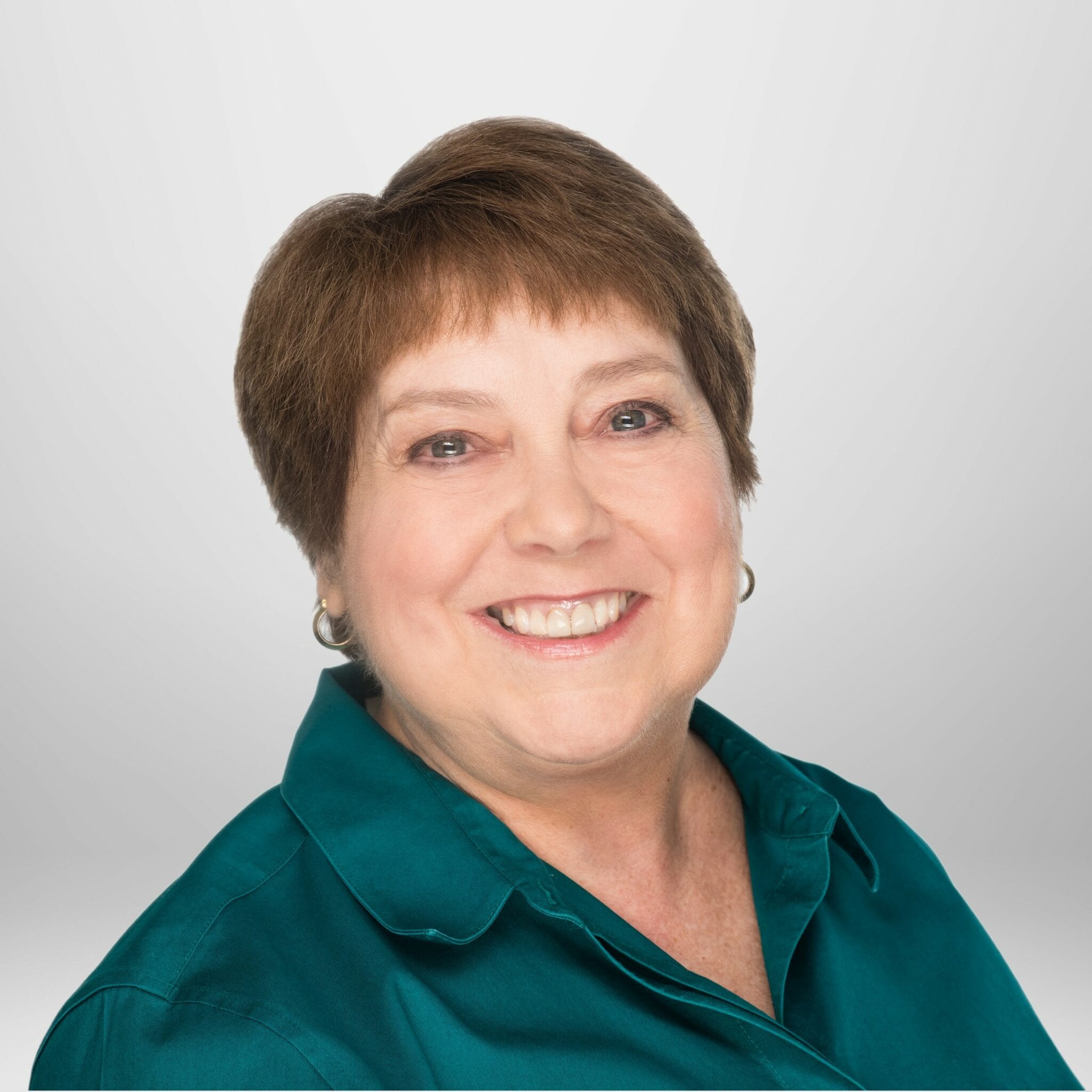 Mary Beth Dorr
→ Mary Beth Dorr takes on a new role as VP, clin­i­cal sci­ence at Penn­syl­va­nia-based Ve­na­torx Phar­ma­ceu­ti­cals, which dosed its first pa­tient this week in a Phase I tri­al of its an­tivi­ral com­pound VN­RX-9945 for HBV. Dorr hails from Mer­ck, where she was prod­uct de­vel­op­ment team leader and clin­i­cal lead, in­fec­tious dis­eases, con­cen­trat­ing on be­zlo­tox­um­ab — a C. dif­fi­cile an­ti­body ap­proved by the FDA in 2016.
→ Ul­tragenyx has reeled a big fish on­to its board of di­rec­tors with the ap­point­ment of for­mer Cel­gene CMO Corsee Sanders. This will be yet an­oth­er ad­di­tion to Sanders' long list of board seats — which in­cludes BeiGene, Mol­e­c­u­lar Tem­plates, Leg­end, Al­tru­Bio and the Fred Hutchin­son Can­cer Re­search Cen­ter.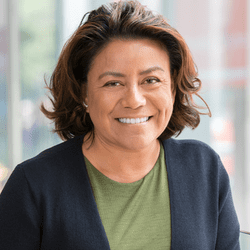 Daphne Qui­mi
→ Joshua Co­hen and Justin Klee have swung the door open for Daphne Qui­mi as the next mem­ber of ALS-cen­tered Amy­lyx's board of di­rec­tors. A J&J and Bris­tol My­ers vet, Qui­mi is the CFO at Am­i­cus and is in her 14th year with John Crow­ley's bunch.
→ Kin­nate's en­su­ing lead­er­ship move af­ter Ne­ha Kr­ish­namo­han took on the CFO job in ear­ly June is elect­ing He­len Sabze­vari to the board of di­rec­tors. Sabze­vari — the for­mer SVP of im­muno-on­col­o­gy at Mer­ck KGaA sub­sidiary EMD Serono — is now the pres­i­dent and CEO of Pre­ci­gen.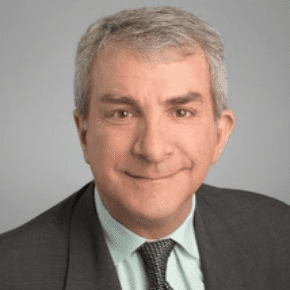 Greg Covi­no
→ Af­ter abrupt­ly walk­ing away from his CFO post at No­vavax — where he is still an ex­ec­u­tive ad­vi­sor — Greg Covi­no is resur­fac­ing as part of the board of di­rec­tors at Ren­o­va­cor once the $116 mil­lion SPAC deal clos­es with Chardan Health­care Ac­qui­si­tion 2 Corp. Covi­no will be joined on the board by Spirovant co-founder and CEO Joan Lau.
→ Tal­ly­ing a shade more than $40 mil­lion in a Se­ries B round in May, bac­te­rio­phage biotech Adap­tive Phage Ther­a­peu­tics has elect­ed three new board mem­bers. The tri­umvi­rate con­sists of Paratek CEO Evan Loh, Deer­field Man­age­ment part­ner and Deer­field In­sti­tute chair­man Jonathan Leff, and Deer­field Dis­cov­ery and De­vel­op­ment COO Jana Jensen.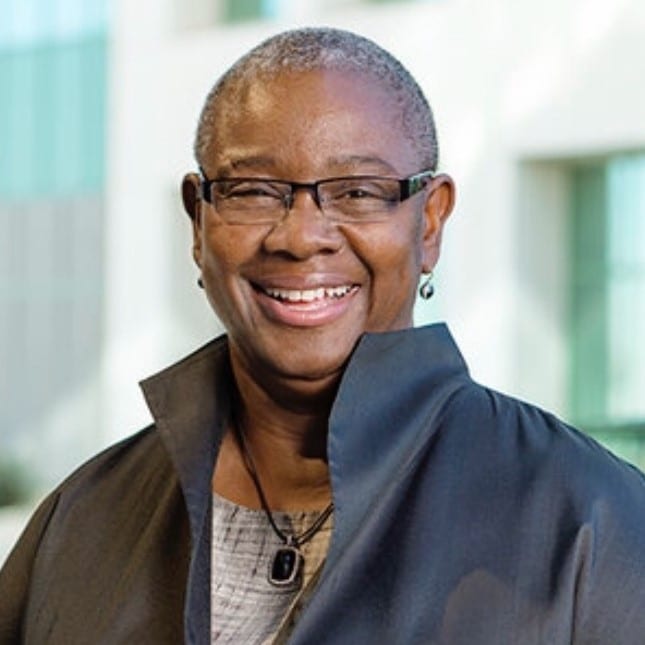 Lau­ra Williams
→ Boston-based Imara has waved in Ab­bott/Ab­b­Vie vet Lau­ra Williams to its board of di­rec­tors. Williams served as SVP of glob­al ther­a­peu­tic strate­gies and pa­tient ad­vo­ca­cy at Arde­lyx. Pri­or to that, Williams was with AM­AG Phar­ma­ceu­ti­cals and My­ovant Sci­ences.
→ The ra­dio­phar­ma­ceu­ti­cals jew­el be­hind Pe­ter Kolchin­sky's first SPAC, Point Bio­phar­ma has brought on Big Phar­ma alum Myra Rosario Her­rle as EVP of reg­u­la­to­ry af­fairs. Her­rle, who has held reg­u­la­to­ry posts at Ab­b­Vie and No­var­tis, spent the last year as VP of reg­u­la­to­ry af­fairs at Gly­coMimet­ics.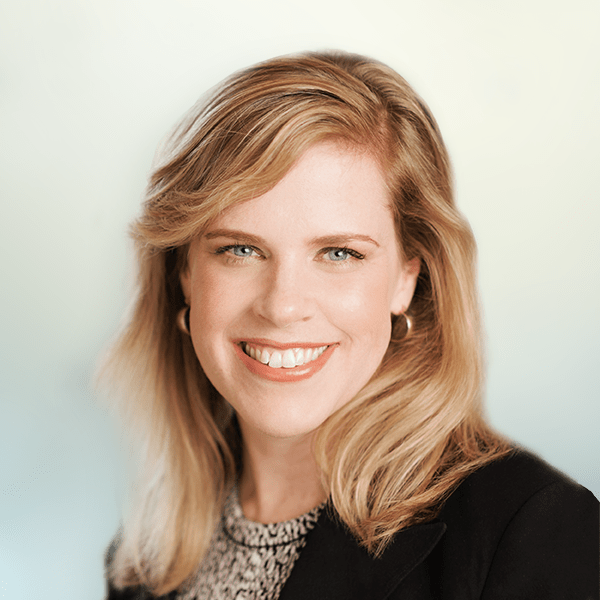 Mol­ly Harp­er
→ Mol­ly Harp­er ap­peared in Peer Re­view last May when she joined Rel­ma­da Ther­a­peu­tics as EVP of op­er­a­tions, and this week we find out she's on the board of di­rec­tors at Cat­a­lyst Phar­ma­ceu­ti­cals. Be­fore Rel­ma­da, Harp­er was Akcea's SVP and glob­al fran­chise gen­er­al man­ag­er.
→ CD47-fo­cused Tril­li­um Ther­a­peu­tics has made room for Cather­ine Mack­ey on its board of di­rec­tors. Mack­ey, the SVP, glob­al R&D and di­rec­tor of Pfiz­er's La Jol­la Lab­o­ra­to­ries from 2001-10, has been a di­rec­tor be­fore at Po­sei­da, GW Phar­ma­ceu­ti­cals and YM Bio­sciences (bought by Gilead in 2012).
→ Ca­balet­ta Bio, fo­cus­ing on B cell-me­di­at­ed au­toim­mune dis­eases and col­lab­o­rat­ing with fel­low cell ther­a­py com­pa­ny Ar­ti­san Bio, has made Scott Brun a mem­ber of the board of di­rec­tors. The Ab­b­Vie and Ab­bott vet re­places Bri­an Daniels, who re­signed from his seat June 24.