Cy­to­ki­net­ics ax­es lead drug af­ter it im­plodes in a PhI­II mus­cle tri­al for ALS, shares crater
Cy­to­ki­net­ics $CYTK lead mus­cle drug has crashed in a Phase III study for ALS.
The biotech re­port­ed this morn­ing that tirasem­tiv, de­signed to amp up the mus­cles of sick pa­tients, failed to hit the pri­ma­ry end­point on what's called slow vi­tal ca­pac­i­ty, which mea­sures how much air can be ex­haled. And now the ther­a­py is be­ing shelved as the biotech's stock craters, plung­ing more than 30% Tues­day morn­ing.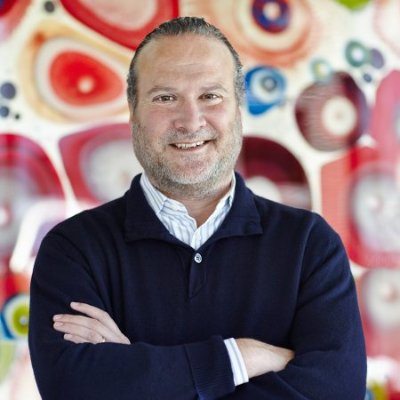 Robert Blum
The de­cline in SVC was slow­er in the drug arms com­pared to a place­bo, but it nev­er achieved sta­tis­ti­cal sig­nif­i­cance. The mid- and high-dose arms had the best re­spons­es, but it wasn't enough. And now the South San Fran­cis­co-based biotech plans to shift fo­cus to a next-gen drug in the pipeline, where it feels it has a bet­ter shot at suc­cess, and kill the tirasem­tiv pro­gram.
That's al­so bad news for Astel­las, which com­mit­ted $95 mil­lion in cash to Cy­to­ki­net­ics in or­der to get an op­tion on the drug as well as the ear­li­er-stage ther­a­py Cy­to­ki­net­ics will now turn to. Astel­las al­so in­clud­ed up to $100 mil­lion in mile­stones for the work.
While dis­ap­point­ing for in­vestors, it can't be a big sur­prise to re­searchers in the field. Three years ago Cy­to­ki­net­ics re­port­ed that tirasem­tiv — which is de­signed to in­crease mus­cle sen­si­tiv­i­ty to cal­ci­um –flunked the pri­ma­ry and a range of sec­on­daries for ALS, scor­ing on­ly on SVC. Failed mid-stage drugs face tough odds when they are pushed in­to late-stage test­ing, as Cy­to­ki­net­ics knows all too well this morn­ing.
ALS re­mains one of the tough­est tar­gets in drug R&D, de­feat­ing mul­ti­ple at­tempts at ad­dress­ing a dis­ease that in­volves mo­tor neu­rons and the steady and re­morse­less de­cline of a pa­tient's mus­cle ac­tiv­i­ty, lead­ing to death. Rilu­zole was the on­ly drug ap­proved for ALS in the US, ar­riv­ing in 1995, and re­mained in a class by it­self un­til Mit­subishi Tan­abe's Rad­i­ca­va was added ear­li­er this year. Nei­ther come close to stop­ping the dis­ease.
Cy­to­ki­net­ics CEO Robert Blum not­ed:
We have de­cid­ed to sus­pend the de­vel­op­ment of tirasem­tiv. While we be­lieve that VI­TAL­I­TY-ALS demon­strat­ed phar­ma­co­log­ic ac­tiv­i­ty for the mech­a­nism of ac­tion, we al­so be­lieve that lim­i­ta­tions of tirasem­tiv may be ad­dressed with our next-gen­er­a­tion fast skele­tal mus­cle ac­ti­va­tor, CK-2127107. Based on pre­vi­ous Phase 1 clin­i­cal stud­ies, we be­lieve CK-2127107 will be bet­ter tol­er­at­ed and po­ten­tial­ly more ef­fec­tive than tirasem­tiv in pa­tients with ALS and look for­ward to Phase 2 tri­al re­sults in 2018.