CytRx con­cedes that its on­ly drug flunked a PhI­II sar­co­ma test, rout­ing shares
Three years af­ter one of its drugs had to be scrapped fol­low­ing a failed study, CytRx was forced to con­cede that its Phase III study of its lead drug al­dox­oru­bicin flopped against treat­ment re­sis­tant soft tis­sue sar­co­mas.
The com­pa­ny tried to put the most pos­i­tive spin on it, say­ing that the re­sults had been con­found­ed by an in­ter­rup­tion due to a tem­po­rary par­tial clin­i­cal hold in 2014. But the pro­gres­sion-free sur­vival rate for the drug came in at 4.17 months, hard­ly dis­tin­guish­able from the 4.04 months tracked for in­ves­ti­ga­tors' choice among stan­dard treat­ments.
Be­cause of the hold, the com­pa­ny claimed, "this analy­sis did not pro­vide for suf­fi­cient fol­low-up for the near­ly two-thirds of pa­tients who en­tered the Phase III study af­ter the hold was re­solved and en­roll­ment re­sumed." Fur­ther analy­sis will be done at a lat­er point. And CytRx claimed pos­i­tive re­sults on the ob­jec­tive re­sponse rate and the rate of dis­ease con­trol. But the com­pa­ny al­so not­ed that the re­sults were as­sessed af­ter 191 pro­gres­sion events, as spec­i­fied in their spe­cial pro­to­col as­sess­ment with the FDA.
CytRx's shares were crushed in the rout that fol­lowed, drop­ping 60% to­ward pen­ny stock ter­ri­to­ry.
The hoot­ing and cat­calls erupt­ed on Twit­ter with­in min­utes of the post.
Tonight's prayer be­fore bed: Can $CYTR please liq­ui­date & can Kreigs­man & his whole ex­ec gang be ex­iled from biotech for­ev­er?

— William Ger­ber (@WilliamGer­ber1) Ju­ly 11, 2016
Al­dox­oru­bicin is in­volved in 6 stud­ies and ac­counts for the on­ly drug CytRx has in the clin­ic, ac­cord­ing to its web site.
The drug is a mod­i­fied form of dox­oru­bicin, a well-known and tox­ic chemo agent. Re­searchers use a link­er that at­tach­es the drug to cir­cu­lat­ing pro­tein called al­bu­min, which in turn is gob­bled up by hun­gry tu­mors. And it's de­signed to re­lease the drug in the tu­mor, while stay­ing be­nign in healthy tis­sue. This new ap­proach is sup­posed to al­low for high­er, more ef­fec­tive dos­ing to fight the can­cer.
The hold fol­lowed the death of a pa­tient tak­ing their drug un­der a com­pas­sion­ate use pro­gram.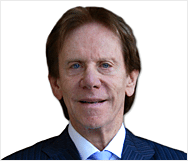 Steven A. Kriegs­man, CytRx
With bad news to re­port, though, the Los An­ge­les-based com­pa­ny was care­ful to note how much cash it has in the bank, and what it can do with that mon­ey be­fore it runs out. Ahead of the an­nounce­ment, the com­pa­ny's mar­ket cap sat at a small $171 mil­lion.
"In over 550 pa­tients treat­ed to date, al­dox­oru­bicin has demon­strat­ed an­ti-tu­mor ac­tiv­i­ty in mul­ti­ple tu­mor types and has shown a man­age­able safe­ty pro­file," said Steven A. Kriegs­man, CytRx's Chair­man and CEO. "With ap­prox­i­mate­ly $68.2 mil­lion in cash and equiv­a­lents as of our last 10-Q fil­ing, CytRx is fund­ed through the next Phase III STS tri­al analy­sis and through a read­out of our glob­al Phase IIb tri­al of al­dox­oru­bicin in small cell lung can­cer."