Dai­ichi Sankyo re­port­ed­ly sell­ing OTC unit for $900M in piv­ot to on­col­o­gy — but com­pa­ny says it's 'in­cor­rec­t'
Dai­ichi Sankyo has coun­tered a news re­port that it's look­ing to sell its over-the-counter sub­sidiary for about $900 mil­lion, once again dis­pelling spec­u­la­tion that's been wide­ly cir­cu­lat­ed as the drug­mak­er con­sol­i­dates op­er­a­tions around its grow­ing on­col­o­gy unit.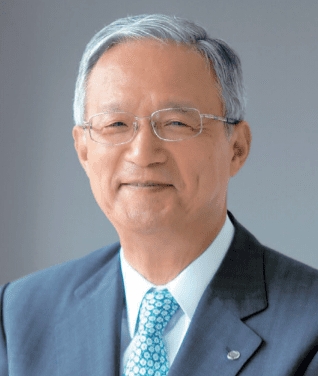 Jo­ji Nakaya­ma
Japan­ese pub­li­ca­tion Nikkei Busi­ness first re­port­ed that Dai­ichi Sankyo is in talks with sev­er­al com­pa­nies to sell Dai­ichi Sankyo Health­care, which sells pain patch­es, cold med­i­cines, nu­tri­tion­al sup­ple­ments and the like. In March, un­named sources told Reuters that the com­pa­ny had hired JP Mor­gan to ad­vise on a po­ten­tial deal.
With­in hours, the Tokyo head­quar­ters of­fered a brief re­sponse:
Al­though Dai­ichi Sankyo is con­stant­ly ex­am­in­ing the po­ten­tial for a va­ri­ety of strate­gic de­vel­op­ments with the aim of sus­tain­able busi­ness growth, this re­port­ing is not cor­rect.
The de­nial treads the same lines that Dai­ichi chair­man and CEO Jo­ji Nakaya­ma adopt­ed last month in an earn­ings call when an an­a­lyst flat out asked if he is con­sid­er­ing the sales of the unit.
"I have been say­ing that we will sell our non-core as­sets and will fo­cus on core busi­ness­es," he said. Af­ter elab­o­rat­ing on how they might re­or­ga­nize the non-core busi­ness if the core gets stronger, he con­clud­ed: "The more we be­come fo­cused, the more things there will be for us to con­sid­er in the fu­ture. How­ev­er, we have not de­cid­ed any­thing as to what you men­tioned."
Hav­ing made a for­tune and a name for it­self on the blood pres­sure drug Benicar (Olme­sar­tan), Dai­ichi Sankyo is now fac­ing a big rev­enue drop from patent loss and has been bet­ting on can­cer as its next big break.
Its bag is a mixed one so far: While an an­ti­body-drug con­ju­gate tar­get­ing HER2 ex­press­ing can­cers has the en­dorse­ment of As­traZeneca in the form of a mul­ti-bil­lion pact, FDA ex­perts shot down its pitch for an acute myeloid leukemia drug days ago de­spite giv­ing thumbs up on an­oth­er rare tu­mor treat­ment.
---
Kristof­fer Trip­plaar for Sipa USA. AP