Deaths spur par­tial hold for Xen­cor's CD3 bis­pe­cif­ic for leukemia, part­nered with No­var­tis in $2.5B deal
Re­searchers at Xen­cor have slammed the brakes on re­cruit­ing more pa­tients for an ear­ly-stage study of XmAb14045, a CD123 x CD3 bis­pe­cif­ic an­ti­body in the race for acute myeloid leukemia.
The com­pa­ny says that the FDA dropped the hold on them af­ter they tracked 2 deaths in the study that could be linked to the bis­pe­cif­ic — one from cy­tokine re­lease syn­drome and an­oth­er from acute pul­monary ede­ma fol­low­ing sev­er­al dos­es. The CRS case was com­pli­cat­ed by the pa­tient's de­ci­sion to with­draw from the study, ac­cord­ing to the com­pa­ny.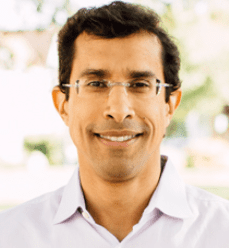 Bassil Dahiy­at
CD3 bis­pecifics are all the rage these days, in­spir­ing a $2.5 bil­lion deal with No­var­tis back in 2016 that was front­ed with a $150 mil­lion cash pay­ment. That gave the phar­ma gi­ant dibs on XmAb14045 and XmAb13676. Iron­i­cal­ly, No­var­tis opt­ed to hand back rights to XmAb13676 just weeks ago while keep­ing its ties with Xen­cor $XN­CR on '14045.
This isn't the first time a CD123 x CD3 has run in­to a clin­i­cal hold. J&J's AML study for JNJ-63709178 was put on a full hold by the FDA back in 2016 — though the com­pa­ny wouldn't say at the time what ad­verse events were in­volved. Macro­Gen­ics, mean­while, had its own par­tial hold to deal with for its B7-H3 × CD3 bis­pe­cif­ic late last year af­ter re­searchers spot­ted signs of liv­ery tox­i­c­i­ty in pa­tients.
Now you can ex­pect plen­ty of more ques­tions about what kind of safe­ty is­sues these bis­pecifics pose as de­vel­op­ers race each oth­er to the fin­ish line. That could be es­pe­cial­ly trou­bling for Xen­cor, par­tic­u­lar­ly af­ter J&J dropped it drug ta­la­co­tuzum­ab (JNJ-56022473/CSL362) for acute myeloid leukemia in 2017. That Phase III drug, orig­i­nal­ly from CSL, us­es Xen­cor's an­ti­body tech.
Bassil Dahiy­at, pres­i­dent and chief ex­ec­u­tive of­fi­cer at Xen­cor, not­ed this morn­ing:
"We are work­ing with the in­ves­ti­ga­tors and the FDA and will pro­vide an up­date when more in­for­ma­tion about re­sum­ing en­roll­ment can be shared. Our on­go­ing Phase 1 stud­ies eval­u­at­ing our oth­er CD3 bis­pe­cif­ic an­ti­bod­ies, XmAb13676 and XmAb18087, are not af­fect­ed."