Deep tech, round 2: DCVC Bio bags $350M fund to chase the tip of the life sci­ence spear
It took one trip from San Fran­cis­co to Van­cou­ver for Kier­sten Stead and her DCVC Bio crew to feel con­fi­dent about throw­ing their weight — and cash — be­hind Ab­Cellera.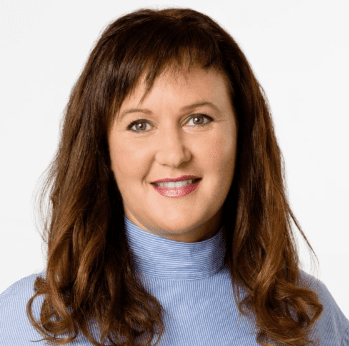 Kier­sten Stead
CEO Carl Hansen's aca­d­e­m­ic back­ground and the po­ten­tial of the plat­form, which com­bined ma­chine vi­sion and ro­bot­ics with mi­croflu­idics, were promis­ing. But the site vis­it sealed the Se­ries A deal, where DCVC was the lead and on­ly in­vestor.
"We saw a com­pa­ny that had a high­ly ad­van­taged method for ba­si­cal­ly turn­ing an­ti­body de­vel­op­ment in­to a deep search mech­a­nism, sim­i­lar to what Google might do," she said.
As Ab­Cellera bur­nish­es its pro­file through an Eli Lil­ly-part­nered an­ti­body de­signed to help end the pan­dem­ic, Stead and John Hamer, the oth­er man­ag­ing part­ner of DCVC Bio, have closed $350 mil­lion to bet on com­pa­nies that sim­i­lar­ly sit at the in­ter­sec­tion of "deep tech" and life sci­ences.
DCVC Bio II, just like its pre­de­ces­sor, will look for ear­ly-stage com­pa­nies. Se­ries A, seed rounds should com­prise the ma­jor­i­ty of the port­fo­lio, but they al­so don't mind rolling up their sleeves to help spin out a start­up if the op­por­tu­ni­ty aris­es.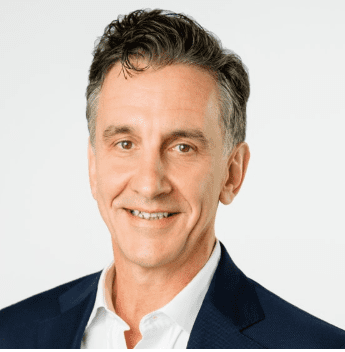 John Hamer
The way Stead de­scribes it, these are places where com­pu­ta­tion is an "ab­solute core com­pe­ten­cy" rather than an af­ter­thought or sim­ply a sup­port­ing func­tion.
"Gen­er­al­ly speak­ing, our com­pa­nies gen­er­ate their own da­ta, they have their own de­vel­op­ers and they're build­ing nov­el AI, nov­el al­go­rithms on their pro­pri­etary da­ta to ad­dress re­cal­ci­trant prob­lems across the life sci­ences," she said.
The team — most of whom worked to­geth­er at Mon­san­to Growth Ven­tures be­fore mov­ing un­der DCVC — is think­ing big. Cit­ing "the triple threat of cli­mate change, an in­creas­ing glob­al pop­u­la­tion and frag­ile glob­al sup­ply chains," they al­so want to tap in­to agri­cul­ture and in­dus­tri­al biotech­nol­o­gy.
When it comes to ther­a­peu­tics, Stead is be­gin­ning to see the con­flu­ence of dif­fer­ent modal­i­ties from pro­tein degra­da­tion to cell ther­a­pies and gene edit­ing.
Chas­ing those emerg­ing arcs of com­pu­ta­tion and bi­ol­o­gy has brought DCVC Bio to new in­ven­tions in ro­bot­ics and au­toma­tion — think Or­ca Bio's au­to­mat­ed sys­tem for man­u­fac­tur­ing cell grafts — as well as liv­ing med­i­cines, such as the ge­net­i­cal­ly en­gi­neered mi­crobes at Novome. Phys­i­cal in­tel­li­gent sys­tems will loom large to com­ple­ment soft­ware break­throughs, she pre­dict­ed, while things like re­in­force­ment learn­ing (al­go­rithms that can gen­er­ate their own da­ta) could work around some of the cur­rent con­straints in bi­o­log­i­cal re­search.
Even though phar­ma these days is clear­ly cog­nizant of the need to in­te­grate new com­pu­ta­tion­al tech­nolo­gies, Stead said they face the re­al chal­lenge of re­cruit­ing peo­ple who have ex­pe­ri­ence set­ting up com­mer­cial AI. That's not to say they don't play a key role in bring­ing the com­pounds gen­er­at­ed on new plat­forms to­ward the mar­ket; they may just come in lat­er in the process.
"A com­mon thread of en­tre­pre­neurs that we in­vest in and build com­pa­nies with is that they ran X com­pu­ta­tion­al group at X phar­ma­ceu­ti­cal com­pa­ny but re­al­ized that they couldn't start from scratch and build it from the ground up," she said, "and and they were re­al­ly pro­found­ly lim­it­ed by that, and want­ed to start a start­up so that they could do X right, what­ev­er their par­tic­u­lar area of in­ter­est is."
DCVC man­ag­ing part­ners Matt Ocko and Zachary Bogue said on their blog re­cent­ly the fact that the new fund was raised en­tire­ly dur­ing the pan­dem­ic high­lights the ap­petite for even more. Their first fund has backed some ef­forts to ad­dress the cur­rent health­care cri­sis; it's time to find "the next set of so­lu­tions to the next set of prob­lems."