Deer­field com­mits $50M-plus to trans­la­tion­al drug R&D at the Broad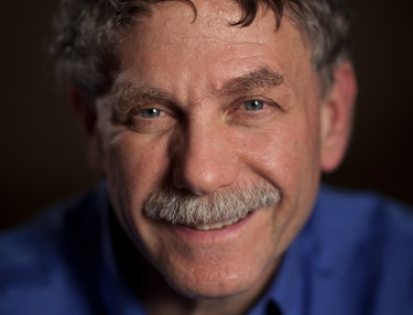 Er­ic Lan­der
Deer­field Man­age­ment and the fa­mous Broad In­sti­tute of MIT and Har­vard have come up with a nov­el plan for pur­su­ing trans­la­tion­al drug re­search work.
In the deal an­nounced this morn­ing, Deer­field will in­vest more than $50 mil­lion in­to projects at the Broad over the next five years. And the biotech in­vestor plans to fol­low up with sup­port to cre­ate new biotechs out of the re­search, with "sig­nif­i­cant ad­di­tion­al re­sources" avail­able for de­vel­op­ment work.
"Over the last decade, sci­en­tif­ic ad­vances have made it pos­si­ble to rapid­ly un­der­stand the bi­o­log­i­cal ba­sis of dis­ease at un­prece­dent­ed res­o­lu­tion," said Er­ic Lan­der, pres­i­dent and found­ing di­rec­tor of the Broad In­sti­tute. "The chal­lenge now is to de­vel­op ways to speed the process of turn­ing these sci­en­tif­ic in­sights in­to ther­a­pies that ben­e­fit pa­tients."
Deer­field isn't stop­ping there. It plans to trans­fer any prof­its for its Health­care In­no­va­tions Fund over to its phil­an­thropic arm, which will be used to sup­port its non­prof­it work.

James Fly­nn
"Over the last few years, Broad In­sti­tute re­searchers have de­vel­oped a num­ber of un­prece­dent­ed bi­o­log­i­cal in­sights and ther­a­peu­tic hy­pothe­ses that are ear­ly-stage but po­ten­tial­ly trans­for­ma­tive," said James Fly­nn, Man­ag­ing Part­ner of Deer­field. "Mov­ing these hy­pothe­ses from the lab to­ward the clin­ic re­quires sig­nif­i­cant fi­nan­cial re­sources to build on work launched by phil­an­thropy and grants, and are not yet far enough along to at­tract tra­di­tion­al ven­ture fund­ing or phar­ma­ceu­ti­cal col­lab­o­ra­tions. We are pre­pared to fund and de­vel­op these projects so Broad re­searchers can im­me­di­ate­ly pur­sue bold ideas, and have con­fi­dence that re­al break­throughs will have ad­di­tion­al sup­port to move to­ward clin­i­cal suc­cess."