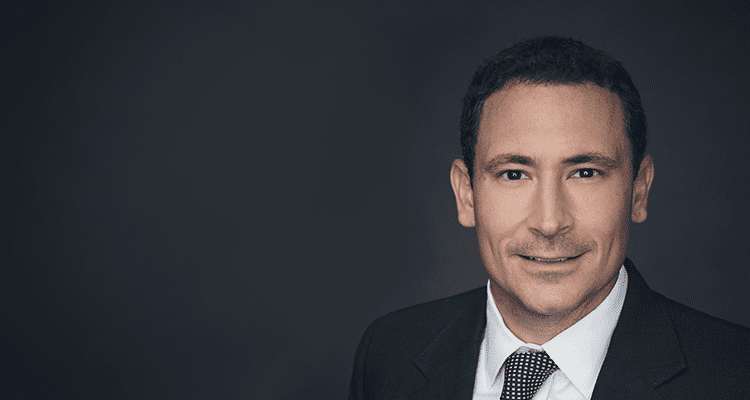 Deer­field vaults to the top of cell and gene ther­a­py CD­MO game with $1.1B fa­cil­i­ty at Philadel­phi­a's newest bio­phar­ma hub
Back at the be­gin­ning of 2015, Deer­field Man­age­ment co-led a $10 mil­lion Se­ries C for a pri­vate gene ther­a­py start­up, re­shap­ing the com­pa­ny and bring­ing in new lead­ers to pave way for an IPO just a year lat­er.
Fast for­ward four more years and the start­up, AveX­is, is now a sub­sidiary of No­var­tis mar­ket­ing the sec­ond-ever gene ther­a­py to be ap­proved in the US.
For its part, Deer­field has al­so grown more com­fort­able and am­bi­tious about the nascent field. And the in­vest­ment firm is now putting down its biggest bet yet: a $1.1 bil­lion con­tract de­vel­op­ment and man­u­fac­tur­ing fa­cil­i­ty to pro­duce every­thing one needs for cell and gene ther­a­py — faster and bet­ter than how it's cur­rent­ly done.
"What we saw dif­fer­ent­ly here is not just the ob­vi­ous — that there's such a out­sized lev­el of de­mand for the amount of sup­ply — but we al­so saw the need to cre­ate an en­tire ecosys­tem" for gene ther­a­py play­ers, Alex Kar­nal, part­ner and man­ag­ing di­rec­tor at Deer­field, told End­points News. "This is the first time they're gonna have a place where they can call home."
Just how big is the de­mand? Days ago John Chimin­s­ki, who's lead­ing Catal­ent in bulk­ing up its own gene ther­a­py unit, told an End­points au­di­ence that the num­ber of projects in the pipeline is ex­pect­ed to surge from 300 to­day to 1,100 by 2026 — trans­lat­ing to a vol­ume of 2.5 mil­lion to 4 mil­lion liters of vi­ral vec­tors need­ed. That's up from 300,000 liters now.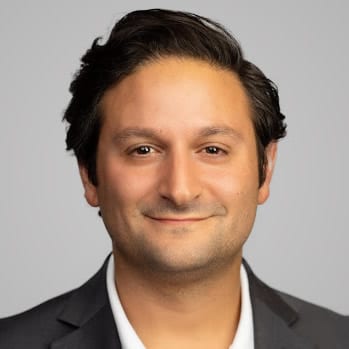 Tony Khoury
Deer­field is build­ing its new Cen­ter for Break­through Med­i­cines at a for­mer Glax­o­SmithK­line cam­pus at King of Prus­sia, PA, now run by The Dis­cov­ery Labs. Span­ning 680,000 square feet, the site will con­sist of some­where be­tween 75 to 100 suites spread around 26 in­ter­con­nect­ed build­ings.
Start­ing from an old lab space with much of the equip­ment still in­tact means the cen­ter can hit the ground run­ning, with the site ex­pect­ed to be par­tial­ly func­tion­al by the end of this year and ful­ly up and run­ning in 2021. And do­ing so on the out­skirts of Philadel­phia — where some of the ear­li­est work in cell and gene ther­a­py were done by pi­o­neers such as Carl June and Jim Wil­son — on a sprawl­ing 1.6 mil­lion square feet com­plex de­signed to oth­er biotech star­tups should make it ap­peal­ing to the 2,000 sci­en­tists, man­u­fac­tur­ing ex­perts, tech­ni­cians and sup­port staff Deer­field plans to re­cruit.
With Tony Khoury, a key con­sul­tant for AveX­is, on board as a di­rec­tor and Paragon Bio founder Mar­co Chacón as chair at the Dis­cov­ery Labs, Kar­nal feels con­fi­dent about cast­ing a wide net and train­ing a whole co­hort of cell and gene ther­a­py spe­cial­ists on site. In fact, Deer­field has seen con­sid­er­able in­ter­est in the 24 hours they've an­nounced the project.
Which is good, be­cause the King of Prus­sia site is on­ly step 1. Deer­field is plot­ting three more across the US.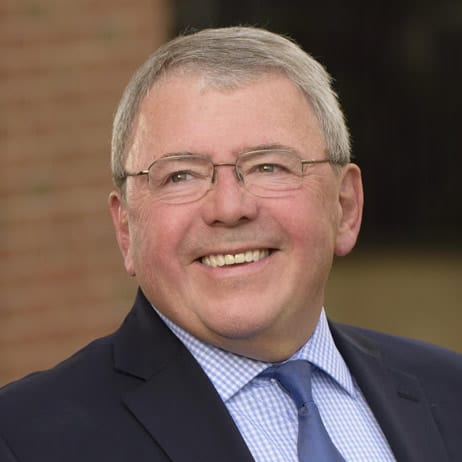 Mar­co Chacón
It's not just about ex­pand­ing ca­pac­i­ty or even hav­ing the first end-to-end pro­duc­tion fa­cil­i­ty. Ac­cord­ing to Kar­nal, they will in­vest in op­ti­miz­ing the process of pro­duc­ing vi­ral vec­tors — from the most com­mon AAV to lentivirus — to both ad­dress the po­ten­cy and yield.
"The tragedy in the mar­ket­place is that the pu­rifi­ca­tion process­es are still in their in­fan­cy; we're on­ly get­ting yields that are 10 to 20% on av­er­age from a good run," he said. "You start with 10 to the X virus­es but then af­ter you pu­ri­fy it you lose 70 to 80% of that batch, that's just — that's like liq­uid gold be­ing wast­ed."
The hope is to dou­ble the cur­rent num­bers.
Most of the ini­tial set­up will be geared to­wards gene ther­a­py — one out of 26 build­ings will be re­served for cell ther­a­py — but Kar­nal said they can keep it flex­i­ble for cus­tomers' needs, re­gard­less of com­pa­ny lo­ca­tion, tar­get tis­sues, or de­liv­ery meth­ods. Each suite can pro­duce around 8 to 12 batch­es every year, and com­pa­nies will have the op­tion to take one whole build­ing for them­selves. The to­tal num­ber of cus­tomers will de­pend on all those vari­ables.
"Gen­er­al­ly speak­ing a batch is pret­ty con­sis­tent­ly priced, what's not con­sis­tent is how many pa­tients you can serve," he said.
A num­ber of oth­er com­pa­nies, both drug­mak­ers and con­trac­tors, are rush­ing to serve the same, ever-ex­pand­ing pa­tient pool. No­var­tis and Pfiz­er have com­mit­ted $500 mil­lion and $600 mil­lion on their own pro­duc­tion ca­pa­bil­i­ties, re­spec­tive­ly, and then there's the CD­MOs like Catal­ent and Ther­mo Fish­er, which have grown their gene ther­a­py teams through bil­lion-dol­lar ac­qui­si­tions of Paragon and Bram­mer Bio. Biotechs big and small are jump­ing in­to the game; Pitts­burgh-based Krys­tal Biotech has just bro­ken ground on a sec­ond com­mer­cial fa­cil­i­ty in Find­ley Town­ship near Ohio.
"We want all the play­ers in the mar­ket­place to make it and be wild­ly suc­cess­ful be­cause the re­al­i­ty of it is even with us and every­body that ex­ists to­day, the de­mand far ex­ceeds the sup­ply still," Kar­nal said.