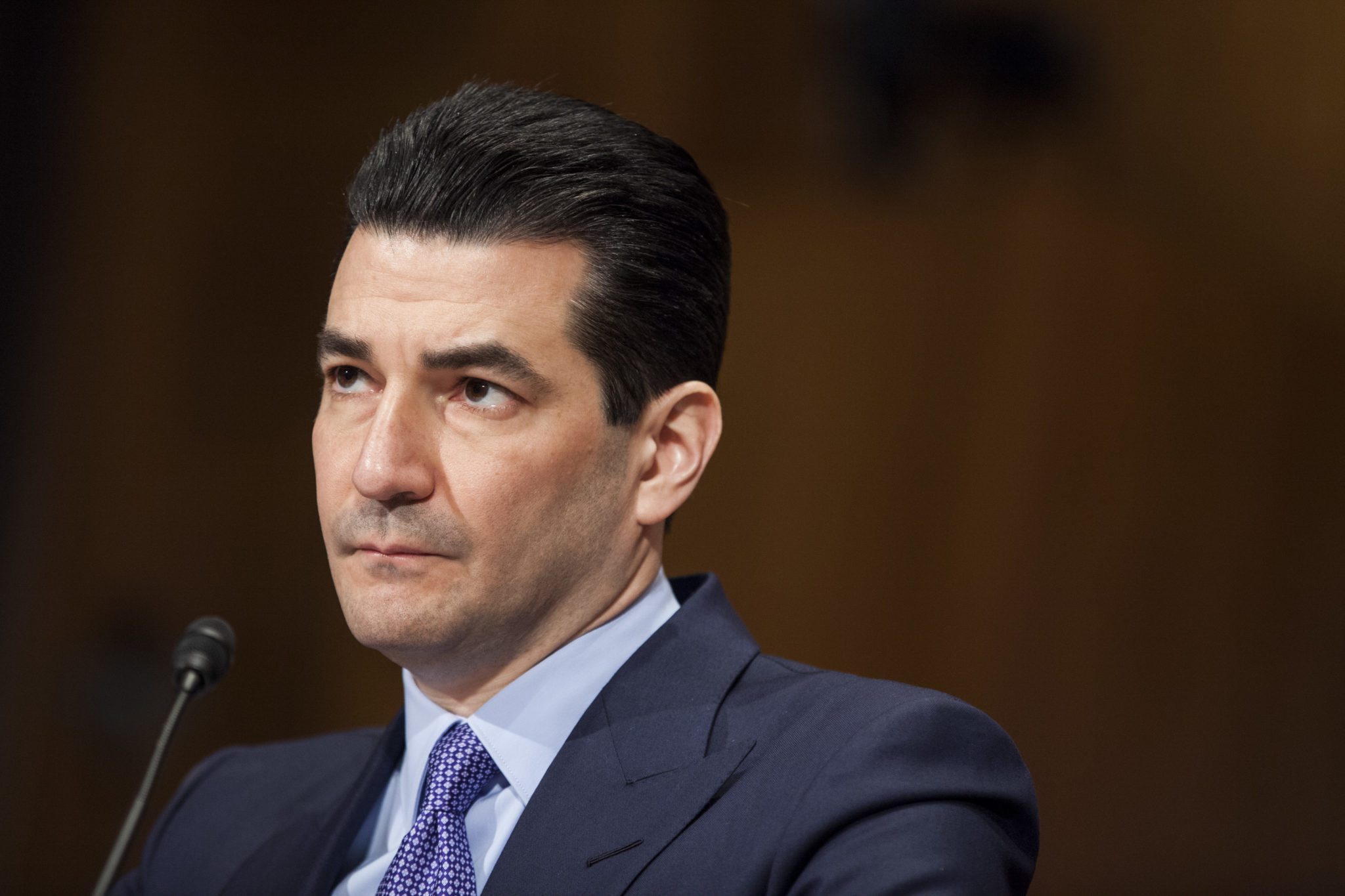 Scott Got­tlieb aced his con­fir­ma­tion hear­ing, vow­ing to main­tain R&D gold stan­dard
Scott Got­tlieb – April 5, 2017 Zach Gib­son/Get­ty Im­ages
---
Sen­ate De­moc­rats didn't waste any time in rais­ing their ob­jec­tions to Scott Got­tlieb as the next FDA com­mis­sion­er.
Sen­a­tor Pat­ty Mur­ray (D-Wash­ing­ton) start­ed her re­marks at Got­tlieb's con­fir­ma­tion hear­ing this morn­ing voic­ing her con­cerns about "whether you can with­stand po­lit­i­cal pres­sure" in main­tain­ing an un­bi­ased, sci­ence-based ap­proach in main­tain­ing the gold stan­dard on safe­ty and ef­fi­ca­cy re­views of new drugs.
Mur­ray com­plained that sen­a­tors had on­ly days to re­view Got­tlieb's "un­prece­dent­ed fi­nan­cial en­tan­gle­ments" in the phar­ma in­dus­try — with dozens of drugs from the com­pa­nies he's worked with head­ed to the FDA — as well as more than 800 list­ed pub­li­ca­tions which "raise con­cerns about po­ten­tial con­flicts of in­ter­est."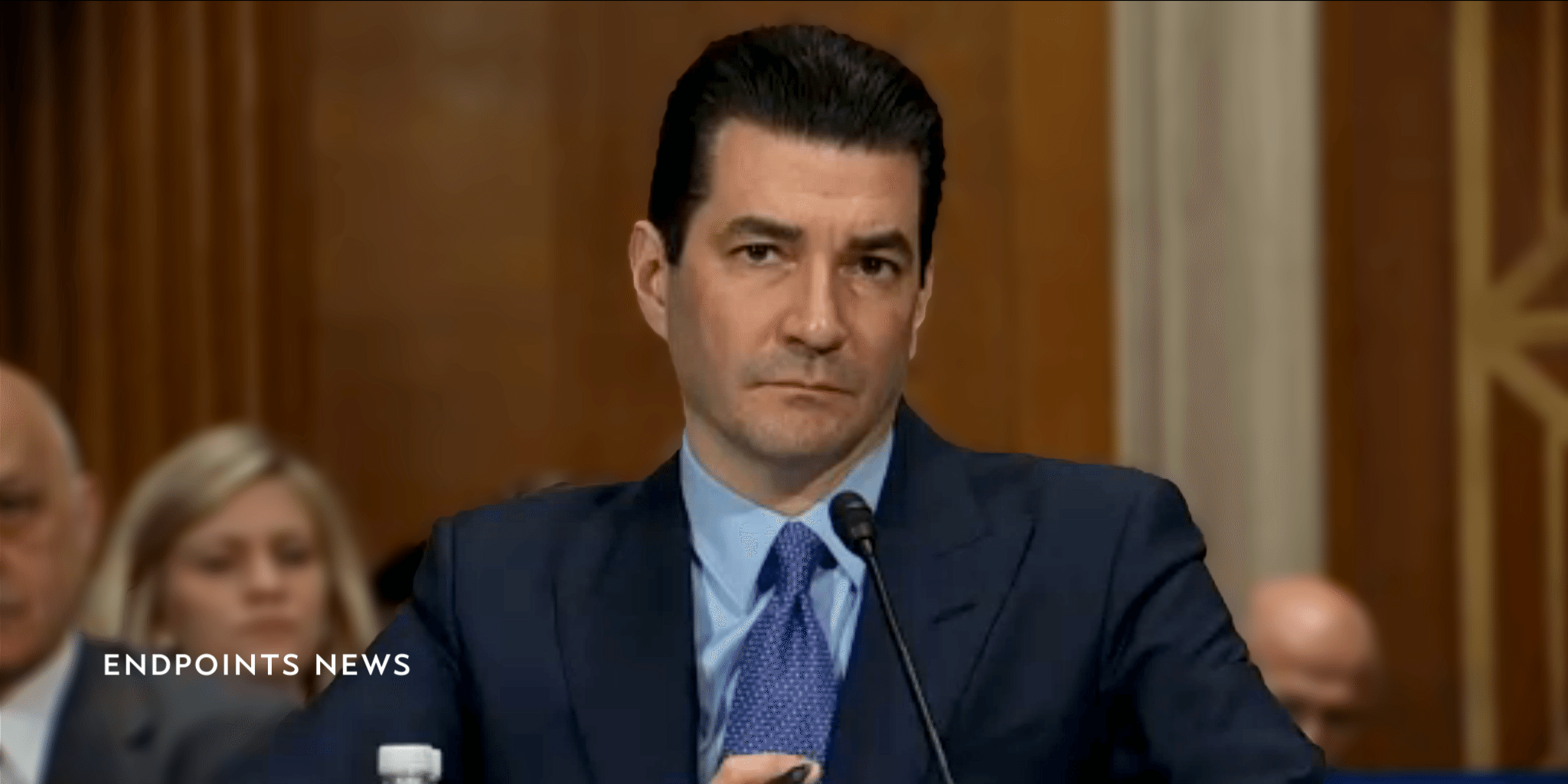 Scott Got­tlieb this morn­ing on Capi­tol Hill at his nom­i­na­tion hear­ing. (CRED­IT: C-SPAN/End­points News)
---
Got­tlieb, though, came pre­pared to re­but those sug­ges­tions, mak­ing promis­es to main­tain an in­de­pen­dent FDA com­mit­ted to find­ing new ef­fi­cien­cies at the agency while mak­ing sure that all the new prod­ucts the agency ap­proves are safe and ef­fec­tive, meet­ing the agency's long-term gold stan­dard on R&D.
"I've seen the im­por­tance of the FDA's work as both a doc­tor and a pa­tient," Got­tlieb, a can­cer sur­vivor, said in his open­ing state­ment. He added that his in­vest­ments and en­deav­ors were aimed at im­prov­ing health­care in the US. Some have worked, oth­ers didn't and many oth­ers are still in de­vel­op­ment.
Re­gard­less of those ties, he vowed to be an "im­par­tial and in­de­pen­dent ad­vo­cate for the pub­lic health" main­tain­ing a rig­or­ous ap­proach to re­view­ing drugs. "We're at an in­flec­tion point in bio­med­ical sci­ence," he added, and the chal­lenge at the FDA will be get­ting the most bang for its reg­u­la­to­ry bucks.
"We should re­ject the false di­choto­my that it all boils down to a choice be­tween speed and safe­ty." Bet­ter ef­fi­cien­cy and safe­ty are both pos­si­ble, he said, while main­tain­ing the gold stan­dard. And he added that "it's in­cum­bent on us to have a world class work force," hir­ing the best for reg­u­la­to­ry work, which Sen­a­tor Lamar Alexan­der not­ed was Got­tlieb's pick as his most im­por­tant chal­lenge.
Got­tlieb al­so helped soothe any in­dus­try con­cerns that he might want to come in as an abra­sive re­former, work­ing at odds with staff.
"I think every­thing is a bot­tom-up ap­proach in the agency," he told the law­mak­ers. "The ideas re­al­ly need to come from the ca­reer staff in the cen­ters." That's go­ing to be a chal­lenge as the agency re­cruits re­place­ments for a line­up of se­nior agency of­fi­cials who are due for re­tire­ment.
Got­tlieb promised to bring best prac­tices to those ar­eas in the FDA that have been lag­ging. There's been an "un­even adop­tion" of the break­through drug pro­gram, he added, which now re­quires broad adop­tion. The prospec­tive com­mis­sion­er al­so said that while he was not crit­i­cal of Phase III, there is a pos­si­bil­i­ty with new tech­nol­o­gy to com­press Phase II and Phase III in­to an adap­tive de­sign.
And, as ex­pect­ed, he rel­ished the prospect of tack­ling a slew of com­plex gener­ics await­ing an ap­proval at the FDA. Many drugs are sold at high prices, he said, but should be sub­ject to com­pe­ti­tion.
A few days ago Got­tlieb care­ful­ly de­lin­eat­ed ties to some two dozen bio­phar­ma com­pa­nies he's been work­ing with over the past eight years of the Oba­ma ad­min­is­tra­tion. He's worked with Glax­o­SmithK­line, Ver­tex and Bris­tol-My­ers, so you can check the box on in­dus­try con­flicts of in­ter­est that De­moc­rats will con­demn.
Among Got­tlieb's oth­er lines of work, the for­mer deputy FDA com­mis­sion­er penned a se­ries of ar­ti­cles on bio­phar­ma for Forbes, and the Dems have been giv­ing them a close look. Two pieces float­ed to the top of the read­ing list. One cen­tered on his pro­pos­al to move re­spon­si­bil­i­ty for iden­ti­fy­ing the opi­oid sup­pli­ers who were break­ing the law from the DEA to HHS. The oth­er dealt with his crit­i­cism of the REMS pro­grams, which set up post-mar­ket­ing safe­ty pro­grams to lim­it risks seen in cer­tain drugs.
Add it all up, says Sher­rod Brown (D-Ohio), and you find some­one who will "roll over for his Big Phar­ma friends," as The Hill re­ports.
Re­pub­li­cans, though, were large­ly con­tent to lim­it their com­ments to praise for the nom­i­nee and his three young daugh­ters, who were seat­ed be­hind the can­di­date. And it's the Re­pub­li­cans who have the votes to make this hap­pen.
The in­dus­try, mean­while, has made it clear that af­ter hear­ing some of the ideas backed by oth­er com­mis­sion­er can­di­dates like Jim O'Neill – who's sug­gest­ed ap­prov­ing drugs as soon as they're de­ter­mined safe — Got­tlieb is the best can­di­date by far. In a snap poll of qual­i­fied End­points News sub­scribers, 87% of the 580 who reg­is­tered an opin­ion backed Got­tlieb's nom­i­na­tion.
So you can ex­pect most peo­ple in bio­phar­ma to keep their fin­gers crossed for Got­tlieb.
Bot­tom line: Got­tlieb came well pre­pared for every ques­tion, care­ful not to step be­yond the bound­aries of the com­mis­sion­er's job when in­vit­ed to com­ment on Oba­macare. His an­swers were pol­ished and prac­ticed, leav­ing lit­tle room for un­ex­pect­ed at­tacks. And he de­flect­ed crit­i­cism eas­i­ly, promis­ing to avoid any po­ten­tial con­flicts of in­ter­est.
Bar­ring a last minute sur­prise, Got­tlieb's con­fir­ma­tion as the next FDA com­mis­sion­er is all but guar­an­teed.