De­nali un­veils new way of cross­ing blood brain bar­ri­er as the big neu­ro­science bet en­ters its clin­i­cal years
Five years ago, as much of phar­ma be­gan leav­ing neu­ro­science, three big-name sci­en­tists from Genen­tech and some A-list in­vestors, in­clud­ing ARCH and Flag­ship, made a $217 mil­lion bet that new ge­net­ic in­sights and a re­liance on bio­mark­ers could bring them suc­cess. They called it De­nali Ther­a­peu­tics.
Still, De­nali faced the prob­lem that neu­ro­science de­vel­op­ers have faced for decades: How do you get a large mol­e­cule across the blood-brain bar­ri­er, a nat­ur­al de­fense evolved pre­cise­ly to keep them out? En­zyme re­place­ment ther­a­py, for in­stance, would be a great can­di­date to treat sev­er­al neu­ro­log­i­cal dis­or­ders, but en­zymes can't cross the bar­ri­er.
Now, De­nali thinks they've solved the prob­lem, or at least part of it. In a pair of pa­pers pub­lished in Sci­ence Trans­la­tion­al Med­i­cine, the South San Fran­cis­co biotech de­tailed the in­ven­tion of a new trans­port ve­hi­cle to sneak large mol­e­cules past the brain's gates. So far, it's been used in mice and mon­keys, but they won't wait long to bring it to pa­tients: A clin­i­cal tri­al us­ing it to re­place an en­zyme lost in peo­ple with Hunter's syn­drome is set to be­gin this year, with proof-of-con­cept da­ta ex­pect­ed to come be­fore 2021.
The blood-brain bar­ri­er con­sists in part of tight­ly packed en­dothe­lial cells. Since cer­tain mol­e­cules, such as in­sulin, cross the bar­ri­er by first bind­ing to re­cep­tors on these cells and then be­ing al­lowed through, sci­en­tists have long tried to build an­ti­bod­ies that can sim­i­lar­ly bind to these re­cep­tors and shut­tle across a ther­a­peu­tic car­go. But the re­sults, over sev­er­al decades, have been less than trans­for­ma­tive.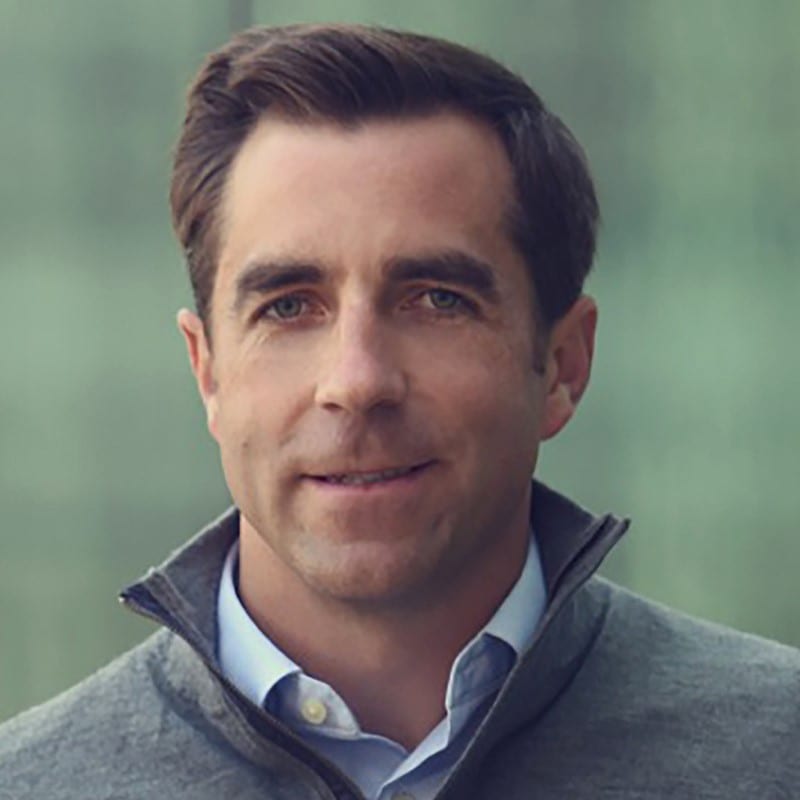 Ryan Watts
CEO and founder Ryan Watts has been part of that search since his Genen­tech days. The re­search method he and De­nali's sci­en­tists came up with be­gan with a process called di­rect­ed evo­lu­tion — in which a pro­tein is in­duced to mu­tate re­peat­ed­ly, un­til it gives rise to a pro­tein with the qual­i­ties you want — to build a pro­tein, called an FC frag­ment, that binds to what's called a trans­fer­rin re­cep­tor, a node that nor­mal­ly im­ports iron in­to the brain. In the­o­ry, there are nu­mer­ous drugs one could then hook on­to that Fc frag­ment, but De­nali first test­ed it with an an­ti­body-tar­get­ing en­zyme called be­ta-sec­re­tase. The en­zyme is linked to the build-up of amy­loid plaques in peo­ple with Alzheimer's, and the re­searchers showed their ve­hi­cle re­duced the amount of amy­loid in mice and mon­keys.
In a sec­ond study, the re­searchers at­tached an en­zyme called iduronate-2-sul­fa­tase, the crit­i­cal pro­tein that peo­ple with Hunter's syn­drome are miss­ing. With­out it, sug­ars called gly­cosamino­gly­cans build up in cells, caus­ing ab­nor­mal­i­ties in sev­er­al dif­fer­ent or­gans. Shire gained ap­proval for an en­zyme re­place­ment ther­a­py in 2006, but it on­ly works out­side the brain (the com­pa­ny's erst­while ef­forts to im­prove cog­ni­tive func­tion yield­ed lit­tle promise). Us­ing the trans­port ve­hi­cle, though, De­nali was able to get sig­nif­i­cant­ly in­creased brain pen­e­tra­tion of the en­zyme and re­duce the pathol­o­gy in mice and mon­keys.
De­nali played up the po­ten­tial ver­sa­til­i­ty of their ap­proach over oth­er blood-brain-bar­ri­er-cross­ing pro­pos­als, such as bis­pe­cif­ic an­ti­bod­ies, say­ing you can at­tach a greater range of ther­a­pies to their ve­hi­cle. The com­pa­ny has over a dozen pro­grams — in­clud­ing a Parkin­son's one now in the clin­ic — but the first test of the ve­hi­cle will be lat­er this year, in 16 kids with a rare dis­ease whose worst symp­toms re­main un­treat­ed.