De­spite protests, Mile­stone Phar­ma gets clob­bered by a PhI­II crash in the clin­ic
Mile­stone Phar­ma had all the ear­marks of a clas­sic biotech IPO sto­ry when it went pub­lic last year.
The lit­tle 12-year-old biotech had pos­i­tive mid-stage da­ta to tout to in­vestors that un­der­scored the po­ten­tial of a nasal spray treat­ment to halt parox­ys­mal supraven­tric­u­lar tachy­car­dia — or PSVT — events. A big syn­di­cate put up $80 mil­lion to help them lay a com­mer­cial foun­da­tion. And the stock peaked soon af­ter the com­pa­ny de­buted on Nas­daq as they raised an­oth­er $82 mil­lion.
But the Mile­stone team — and the stock $MIST — crashed at an ug­ly twist in the Phase III de­vel­op­ment path. Their drug, etri­pamil, a fast-act­ing cal­ci­um chan­nel block­er, failed the pri­ma­ry. Shares were rout­ed, free-falling 72% ahead of the bell.
The biotech, based in Mon­tre­al, was look­ing to of­fer an at-home so­lu­tion to a rapid heart­beat that usu­al­ly is un­threat­en­ing but sends some peo­ple back to the ER over and over again. At Phase II, re­searchers said they tracked suc­cess rates of 65% to 95%, beat­ing out the 35% place­bo score.
The pri­ma­ry end­point was a com­par­i­son of the nasal ther­a­py with place­bo over 5 hours in turn­ing SVT to si­nus rhythm, and it fell far short of the mark on sta­tis­ti­cal sig­nif­i­cance with a val­ue of 0.12. It al­so fell short on re­duc­ing trips for emer­gency care, with the same p val­ue.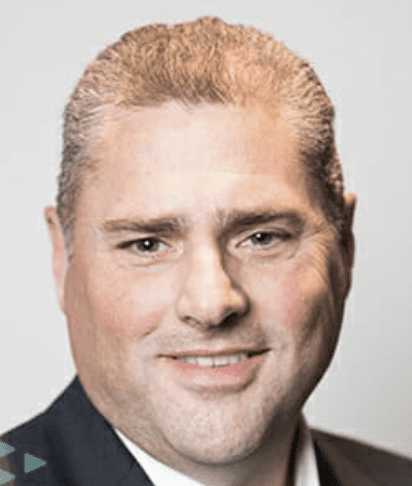 Joseph Olive­to Mile­stone
Mile­stone, though, isn't go­ing to give up at this point with­out a strug­gle. There was a pos­i­tive hit on pa­tient-re­port­ed treat­ment sat­is­fac­tion, a pos­i­tive "trend" on the ER mea­sure and they drilled down to make the case on the drug's ear­ly im­pact. And that's what they're tak­ing to the FDA now for ex­plorato­ry talks.
"(O)ut­comes af­ter 100 min­utes, which were af­fect­ed by a very small num­ber of place­bo pa­tients re­main­ing in the study at that time, sug­gest that the de­sign and analy­sis plan used in NODE-301 neg­a­tive­ly im­pact­ed the study's out­come," said CEO Joseph Olive­to in a state­ment.
There's more da­ta to come, but the com­pa­ny is sound­ing a note of cau­tion on how the Covid-19 out­break might af­fect tri­al op­er­a­tions at this stage.
So­cial im­age: Joseph Olive­to, Mile­stone Phar­ma