De­spite red flag from FDA, con­tro­ver­sial ALS cell ther­a­py de­vel­op­er says it may still march ahead any­way
When Brain­Storm Cell Ther­a­peu­tics broke out the abysmal num­bers in its Phase III tri­al, the biotech in­sist­ed that the FDA was ea­ger to re­view the da­ta — giv­en the sig­nal they had iden­ti­fied in a sub­group of amy­otroph­ic lat­er­al scle­ro­sis with less ad­vanced dis­ease.
Three months lat­er, reg­u­la­tors did give a look to the high-lev­el sum­ma­ry of the da­ta. But they didn't have too many good things to say.
"The FDA con­clud­ed from their ini­tial re­view that the cur­rent lev­el of clin­i­cal da­ta does not pro­vide the thresh­old of sub­stan­tial ev­i­dence that FDA is seek­ing to sup­port a Bi­o­log­ics Li­cense Ap­pli­ca­tion (BLA)," Brain­Storm wrote in a re­lease.
Yet — and this is giv­ing the com­pa­ny rea­son to push ahead — "the FDA ad­vised that this rec­om­men­da­tion does not pre­clude Brain­storm from pro­ceed­ing with a BLA sub­mis­sion."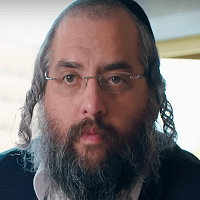 Chaim Lebovits
Chaim Lebovits, the CEO, says they will con­sult with prin­ci­pal in­ves­ti­ga­tors, ALS ex­perts, sta­tis­ti­cians, reg­u­la­to­ry ad­vi­sors and ad­vo­ca­cy groups be­fore mak­ing a fi­nal de­ci­sion on whether to file.
While fil­ing af­ter such dis­clo­sure would be risky and high­ly un­ortho­dox, Brain­Storm stress­es that ALS is a dev­as­tat­ing dis­ease with few to no treat­ment op­tions, and com­mits to ful­ly an­a­lyz­ing bio­mark­ers from the Phase III tri­al to de­ter­mine the ef­fects of its NurOwn cell ther­a­py, which con­sists of au­tol­o­gous mes­enchy­mal stem cells that are en­gi­neered to pro­duce neu­rotroph­ic fac­tors.
Be­sides, the ex­ec­u­tive team is no stranger to con­tro­ver­sy.
The New York-based crew ig­nit­ed a ring of crit­i­cism more than two years ago by in­di­cat­ing that it was prepar­ing to sell their drug to ALS pa­tients un­der the "Right to Try" law that was about to be passed. They even­tu­al­ly dropped the plan, but not be­fore Lebovits dis­closed that they were think­ing of charg­ing around $300,000 for the ex­per­i­men­tal treat­ment, which had gen­er­at­ed less than en­cour­ag­ing re­sults in Phase II.
He now notes that Brain­Storm has over $40 mil­lion in cash and plans to an­nounce its next flag­ship prod­uct soon.
It wasn't enough to stem a plunge for the stock $BCLI, which fell 28.70% to $4.92.