De­spite wor­ries trig­gered by im­bal­ance of deaths, Sh­ionogi's an­tibi­ot­ic clears FDA pan­el vote
Con­cerns over dis­pro­por­tion­ate mor­tal­i­ty had not stopped a pan­el of ex­perts to rec­om­mend that the FDA ap­prove Sh­iono­gi's an­tibi­ot­ic ce­fide­ro­col for com­pli­cat­ed uri­nary tract in­fec­tions, rais­ing hopes of an OK next month.
Af­ter dis­cussing the im­bal­ance in deaths be­tween the ce­fide­ro­col and con­trol arms flagged by the agency's in-house re­view, the ma­jor­i­ty of the An­timi­cro­bial Drugs Ad­vi­so­ry Com­mit­tee vot­ed in fa­vor of the drug. More specif­i­cal­ly, 14 agreed that there's sub­stan­tial ev­i­dence of ef­fi­ca­cy and safe­ty for ce­fide­ro­col in treat­ing cU­TI, while two vot­ed against.
Back in 2017, Sh­iono­gi re­port­ed pos­i­tive re­sults from the APEKs-cU­TI tri­al, where their new an­tibi­ot­ic cured 72.6% of pa­tients com­pared to 54% in the imipen­em/cilas­tatin arm. The study that the FDA's re­view­ers took is­sue with was CRED­I­BLE-CR, which com­pared ce­fide­ro­col to best avail­able ther­a­py in a num­ber of dif­fer­ent in­fec­tions caused by car­bapen­em-re­sis­tant Gram-neg­a­tive pathogens.
From the in­ter­nal dock­et re­leased ahead of the ad comm:
All-cause mor­tal­i­ty was high­er in the ce­fide­ro­col group com­pared to the BAT group at Day 14 (18.8% ver­sus 12.2%) and Day 28 (24.8% ver­sus 18.4%) re­spec­tive­ly. The great­est mor­tal­i­ty dif­fer­ence dis­fa­vor­ing ce­fide­ro­col was not­ed in the HABP /VABP /HCABP sub­group, fol­lowed by the BSI/sep­sis sub­group. An in­de­pen­dent ad­ju­di­ca­tion com­mit­tee de­ter­mined that a greater per­cent­age of pa­tients in the ce­fide­ro­col group than in the BAT group had in­fec­tion-re­lat­ed death with treat­ment fail­ure (15.8% vs. 8.2%), but al­so not­ed an im­bal­ance in death due to un­der­ly­ing co-mor­bidi­ties (9.9% vs. 4.1%).
3. Many com­mit­tee mem­bers ex­pressed opin­ions that the la­bel needs to strong­ly note un­cer­tain­ty as­so­ci­at­ed with the CRED­I­BLE-CR da­ta. The 2 mem­bers who vot­ed no called for fur­ther study. " I know we need new drugs but we don't need to feed the mon­ster," one said.

— Michaela Flem­ing (@M_Flem­ing96) Oc­to­ber 16, 2019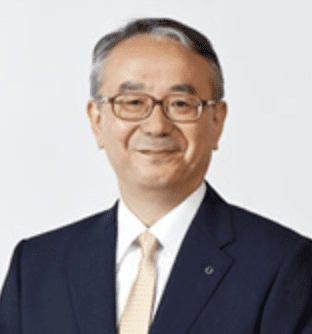 Isao Teshi­ro­gi Sh­iono­gi
In a state­ment cel­e­brat­ing the out­side ex­perts' en­dorse­ment, Sh­iono­gi pres­i­dent and CEO Isao Teshi­ro­gi high­light­ed the lim­it­ed treat­ment op­tions that are cur­rent­ly avail­able for this group of pa­tients.
"Pa­tients with cUTIs caused by Gram-neg­a­tive pathogens con­tin­ue to face a se­ri­ous chal­lenge with high mor­bid­i­ty and mor­tal­i­ty rates," he said. "If ap­proved, we be­lieve ce­fide­ro­col could help ad­dress a sig­nif­i­cant un­met need in an area with lim­it­ed treat­ment op­tions to fight these life-threat­en­ing in­fec­tions."
The FDA is ex­pect­ed to make a de­ci­sion by No­vem­ber 14 about the drug, which has been giv­en the brand name Fetro­ja.