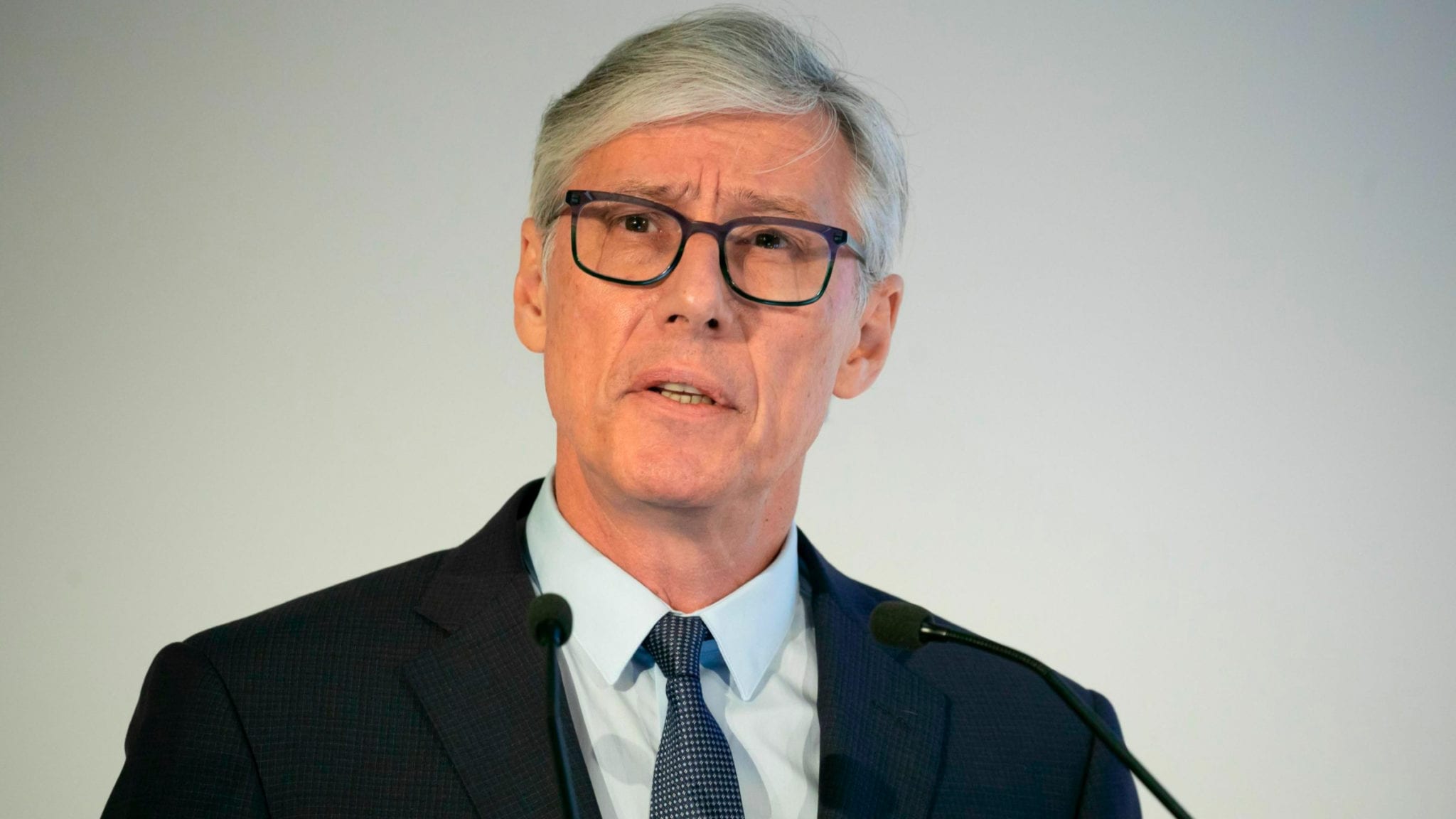 Olivier Brandicourt (Romuald Meigneux, Sipa via AP Images)
UP­DAT­ED Dew­point nabs ex-Sanofi CEO Brandi­court and Bay­er VC chief Eck­hardt for board
Bay­er-part­nered Dew­point Ther­a­peu­tics is adding a pair of big-name phar­ma vets as it looks to make drugs tar­get­ing bio­mol­e­c­u­lar con­den­sates a re­al­i­ty.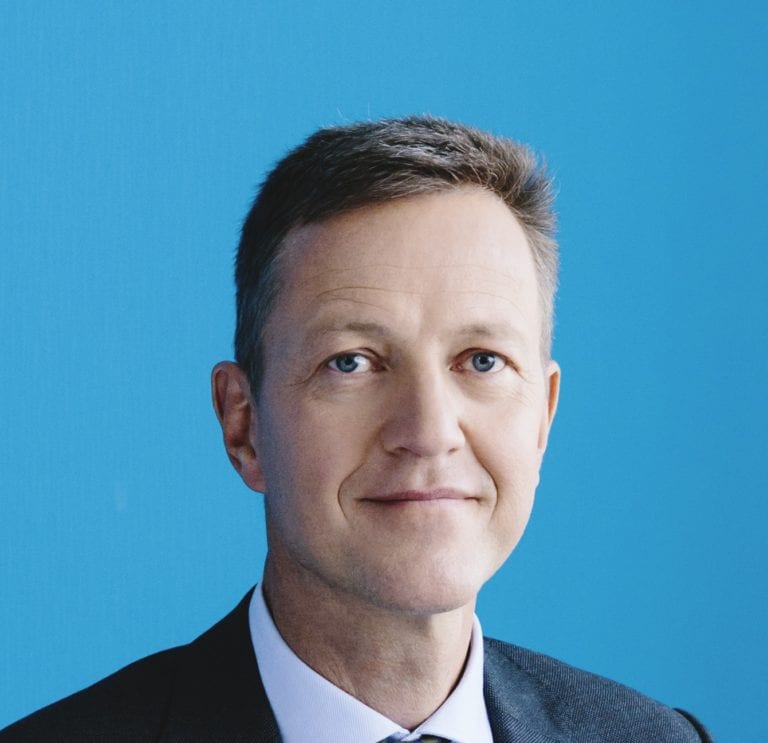 Jür­gen Eck­hardt
The Boston biotech will add for­mer Sanofi CEO Olivi­er Brandi­court and the head of Bay­er's ven­ture arm, Jür­gen Eck­hardt, to its board. Though both MDs, the pair has held long ca­reers on the busi­ness side of the in­dus­try, which is where their in­sight will be need­ed most, said Dew­point CEO Amir Nashat.
"The biggest is­sue for biotechs is, you know, your busi­ness," Nashat told End­points News.
And, giv­en the long run­times in biotech, you need that ex­pe­ri­ence ear­ly. "It's re­al­ly a game of try­ing to pre­dict what are the things that can hap­pen in this tri­al and that pro­gram and be pre­pared and hedge, be­cause every­thing's so slow in biotech," he said. "If you want to re­do an ex­per­i­ment, a Phase II, it's go­ing to take 2 years and $50 mil­lion."
Nashat al­so not­ed that a large part of Dew­point's work in­volves part­ner­ing with phar­ma com­pa­nies. That was on dis­play in No­vem­ber, when they signed a $100 mil­lion deal with Bay­er to com­bine the biotech's knowl­edge of the un­der­ly­ing bi­ol­o­gy with the Ger­man phar­ma's small mol­e­cule li­brary to find drugs for car­dio­vas­cu­lar and gy­ne­co­log­i­cal in­di­ca­tions. "So hav­ing two peo­ple with a lot of ex­pe­ri­ence in that part of the busi­ness will be great," he said.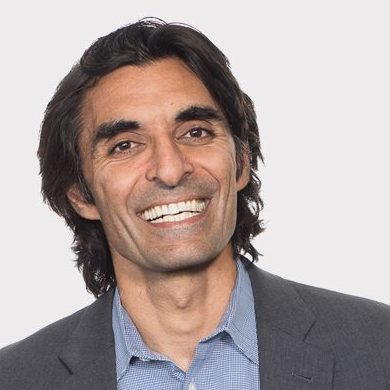 Amir Nashat
Launched a lit­tle over a year ago by Po­laris, where Nashat is a part­ner, the com­pa­ny is built around the re­vived bi­ol­o­gy of bio­mol­e­c­u­lar con­den­sates — mem­brane­less, liq­uid-like droplets of RNA and pro­tein that can speed or slow down re­ac­tions. Al­though sci­en­tists have known about them for over a cen­tu­ry, on­ly re­cent­ly have re­searchers un­cov­ered their links to dis­eases, such as ALS.
Eck­hardt has led Leaps since 2016, af­ter serv­ing at a dif­fer­ent ven­ture firm, and is on the board of Blue­Rock, Joyn Bio, Khlo­ris, Oerth Bio, Im­mu­ni­tas and eGe­n­e­sis. He joins the board by virtue of Bay­er's in­vest­ment in the com­pa­ny's Se­ries A, not Bay­er's drug dis­cov­ery part­ner­ship, Nashat said.
The ven­ture cap­i­tal­ist praised the com­pa­ny's po­ten­tial but not­ed it was still ear­ly.
"This is open­ing up a whole new field of po­ten­tial tar­gets," he told End­points. "But it will take time, the com­pa­ny start­ed re­al­ly on­ly last year."
Brandi­court re­placed Chris Viehbach­er as Sanofi CEO in 2015 and tried to shake up its long-strug­gling R&D arm, but was ul­ti­mate­ly re­placed last year with Paul Hud­son, who, along­side the board, ex­e­cut­ed his own strate­gic shift. Orig­i­nal­ly trained as an in­fec­tious and trop­i­cal dis­ease spe­cial­ist, he joined Pfiz­er's med­ical af­fairs team in 2000 and ran Bay­er from 2013 to 2015. In Feb­ru­ary, he joined Al­ny­lam's board.
Dew­point put lab work on hold at the start of the pan­dem­ic, but is re­cent­ly back in full swing, both in Boston and at their fa­cil­i­ties in Berlin and Dres­den, where the coro­n­avirus has been brought un­der con­trol to a far greater de­gree. The biotech isn't look­ing to have a drug in the clin­ic in the next year, but Nashat wouldn't com­ment fur­ther. Be­yond a year, "a biotech is kind of guess­ing," he said.
Still, Eck­hardt and Brandi­court's ex­pe­ri­ence may be im­por­tant for a com­pa­ny that hopes to both spin­out and have com­mer­cial am­bi­tions. The pair will al­so be part of the board that re­cruits Nashat's re­place­ment. In keep­ing with Po­laris' phi­los­o­phy, the biotech will find a new CEO once it's in a po­si­tion to at­tract a top tal­ent and Nashat will re­turn to Po­laris full-time.
"We want to be in­ten­tion­al about find­ing some­one who can map the fu­ture of the com­pa­ny, all the way through," he said. "Un­til we find some­one who can do that, I'm able to per­form."