Dicer­na es­ca­lates war with Al­ny­lam over RNAi se­crets, claim­ing its ri­val wants a mo­nop­oly
Al­ny­lam made quite a splash in ear­ly 2014 when it an­nounced that it had ac­quired Mer­ck's RNAi sub­sidiary Sir­na for $175 mil­lion. The deal to ac­quire Mer­ck's group, which the phar­ma gi­ant had bagged in a $1.1 bil­lion buy­out in 2006, in­clud­ed some valu­able de­liv­ery tech that Al­ny­lam thought would ben­e­fit its GalNAc plat­form.
But there was a fly in that oint­ment that would dri­ve Al­ny­lam $AL­NY to sue RNAi ri­val Dicer­na $DR­NA 18 months lat­er in state court for al­leged­ly mis­ap­pro­pri­at­ing trade se­crets that dealt with that GalNAc tech. Ac­cord­ing to Al­ny­lam, Dicer­na had im­prop­er­ly swept up tech Al­ny­lam paid for when it hired a group of sci­en­tists oust­ed from Mer­ck af­ter the phar­ma gi­ant had de­cid­ed to shut it all down and of­fload the work. Af­ter a long se­ries of le­gal moves, that case is sup­posed to move for­ward to a tri­al in the spring of 2018.
Dicer­na, though, says it's the vic­tim now. Al­ny­lam's suit, the biotech says in a new law­suit filed in fed­er­al court in Boston this week, is noth­ing but a sham aimed at block­ing a ri­val pro­gram from beat­ing Al­ny­lam in the clin­ic, chill­ing po­ten­tial part­ner­ships while grab­bing a mo­nop­oly for it­self in the RNAi space. And Dicer­na wants a fed­er­al judge to put a stop to it un­der fed­er­al an­titrust laws in the Sher­man Act.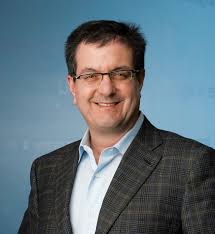 John Maraganore, Al­ny­lam
The crux of Dicer­na's mo­nop­oly claims spot­lights an Achilles heel in trade se­crets that any bio­phar­ma ex­ec will want to pay close at­ten­tion to. It al­so pro­vides some com­pelling anec­dotes about how eas­i­ly re­search leaked out of Mer­ck af­ter the com­pa­ny de­cid­ed to punt their R&D flop. Dicer­na is claim­ing that Mer­ck ex­ec­u­tives prac­ti­cal­ly did every­thing but help car­ry suit­cas­es loaded with re­search out the door as they helped line up new jobs for the de­part­ing Sir­na staffers. And their case de­tails nu­mer­ous in­stances of just how help­ful they could be.
"Dur­ing the fi­nal months lead­ing up to the sale of its RNAi pro­gram Mer­ck al­lowed its ter­mi­nat­ed sci­en­tists to re­move in­for­ma­tion with­out any ef­fec­tive check on their ac­tiv­i­ties," Dicer­na claims. There were no ex­it in­ter­views. No mon­i­tor­ing of the de­part­ing re­searchers. No ef­fort to pre­vent down­load­ing or cor­ral doc­u­ments.
"Mer­ck man­age­ment af­fir­ma­tive­ly en­cour­aged the ter­mi­nat­ed sci­en­tists to take slides and oth­er in­for­ma­tion with them" to help land new jobs. They even glad­ly told one of Dicer­na's new hires to take in­fo need­ed for pub­li­ca­tions he was work­ing on. "In­deed, even af­ter Al­ny­lam sent a Jan­u­ary 26 let­ter to Dicer­na de­mand­ing the re­turn of al­leged trade se­crets, at least one Mer­ck em­ploy­ee con­tin­ued to send doc­u­ments to that sci­en­tist with in­for­ma­tion re­lat­ing to work he was do­ing on a man­u­script they hoped to pub­lish."
Legal­ly, in or­der to claim that some­one mis­ap­pro­pri­at­ed trade se­crets, you have to show that the "se­crets" were prop­er­ly guard­ed. If you don't take "rea­son­able" ef­forts to pro­tect it, it can't be mis­ap­pro­pri­at­ed. In oth­er words, if you don't guard the door, you can't say any­one walk­ing out with your da­ta was steal­ing it. Al­ny­lam even ac­cused one of Dicer­na's sci­en­tists with rolling out in­for­ma­tion in suit­cas­es with­out any­one at Mer­ck try­ing to stop him.
So why not just fight it out in state court?
Be­cause Dicer­na claims that Al­ny­lam's re­al in­tent is to keep it un­der a cloud, chill­ing any part­ner­ships, li­cens­ing deals and al­liances which are the life blood of biotech. Two po­ten­tial part­ners walked away, Dicer­na's suit claims, be­cause of the lit­i­ga­tion. At least one wouldn't even talk to the com­pa­ny be­cause of the case.
That gives the big­ger Al­ny­lam an un­fair ad­van­tage, the suit al­leges, as they each try to steer ri­val pro­grams for pri­ma­ry hy­per­ox­aluria type 1 (PH1) through the clin­ic.
"By im­ped­ing Dicer­na's com­pet­i­tive ef­forts, Al­ny­lam will be able to mo­nop­o­lize the mar­ket for the de­vel­op­ment (of) RNAi-based treat­ment of PH1," Dicer­na says. That will stop their broad­er based pro­gram that in­cludes PH2 and PH3. Dicer­na wants a fed­er­al judge to stop the mo­nop­oly move rather than leave pa­tients with one or no choice, forc­ing them to pay more.
Here is the full doc­u­ment: