Dicer­na scores broad, 'rest of liv­er' deal with No­vo Nordisk, bag­ging $225M in cash to hit some 30 tar­gets with RNAi plat­form
Turns out Dicer­na wasn't done with deals yet af­ter lock­ing in $200 mil­lion up­front from Roche for a he­pati­tis B cock­tail two weeks ago.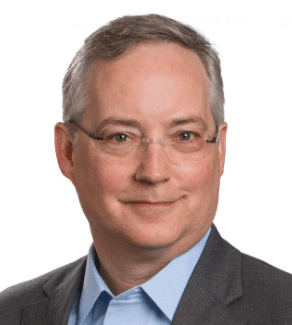 Doug Fam­brough
No­vo Nordisk has signed on as the lat­est part­ner to its GalXC RNAi plat­form, hand­ing over $175 mil­lion in cash to claim any and all tar­gets of in­ter­est in liv­er-re­lat­ed car­dio-meta­bol­ic dis­eases that are not al­ready re­served in pre­vi­ous pacts. The Dan­ish drug­mak­er — which has sig­naled its in­ter­est to ex­pand con­sid­er­ably be­yond its core di­a­betes fran­chise in­to ar­eas like NASH — is al­so pur­chas­ing $50 mil­lion worth of Dicer­na's eq­ui­ty at a 25% pre­mi­um of $21.93 per share. More re­search pay­ments and mile­stones ex­tend­ing to the bil­lions are on the line.
Dicer­na CEO Doug Fam­brough de­scribes the deal as a "cap­stone" for its part­ner­ing ef­forts in the liv­er space and a fur­ther sign that the biotech has en­tered a more ma­ture phase of part­ner­ing with in­creased scope and val­ue.
In a call with an­a­lysts and in­vestors fol­low­ing the an­nounce­ment, he adopt­ed a re­al es­tate anal­o­gy:
If you think of the liv­er as an is­land, there are in­di­vid­ual prop­er­ties on the is­land that we have part­nered — com­ple­ment with Alex­ion, a cou­ple of par­tic­u­lar tar­gets in NASH with BI, et cetera. The col­lab­o­ra­tion with No­vo has as its purview the rest of the land on the is­land that is not part­nered in any of the four ex­ist­ing col­lab­o­ra­tions and we will not be sell­ing any ad­di­tion­al re­al es­tates, so to speak, that No­vo could choose to de­vel­op. This al­lows new in­sights that come from hu­man ge­net­ics or frankly any source to in­spire No­vo to in­clude a tar­get in the col­lab­o­ra­tion.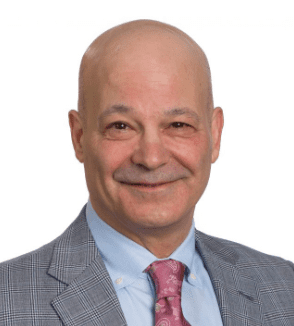 Jim Weiss­man
Dicer­na is tasked with dis­cov­ery and pre­clin­i­cal can­di­date se­lec­tion on a num­ber of liv­er cell tar­gets for dis­or­ders span­ning chron­ic liv­er dis­ease, NASH, type 2 di­a­betes, obe­si­ty, and rare dis­eases. No­vo Nordisk has com­mit­ted to $25 mil­lion per year dur­ing the first three years. While the duo hasn't dis­closed how many years they ex­pect the col­lab­o­ra­tion to run, the plan is to ex­plore around 30 through­out the pe­ri­od.
But Dicer­na's am­bi­tions here go be­yond start­ing pro­grams for big­ger com­pa­nies to take over. It has ne­go­ti­at­ed an op­tion to opt in­to two drugs for more preva­lent ail­ments af­ter view­ing clin­i­cal da­ta gen­er­at­ed by No­vo — al­low­ing their clin­i­cal team to buy in­to suc­cess­es with­out bear­ing the cost, Fam­brough high­light­ed. Un­der the deal, it can al­so ini­ti­ate the de­vel­op­ment of two or­phan drugs that the big­ger part­ner can opt in to.
The "re­al­ly broad" col­lab­o­ra­tion is de­signed to fo­cus less on in­di­vid­ual genes than the po­ten­tial of dif­fer­ent com­bi­na­tion ap­proach­es in a num­ber of liv­er dis­eases, COO Jim Weiss­man said.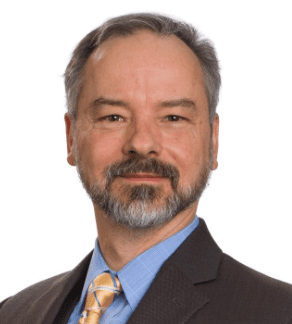 Bob Brown
In­ter­nal­ly, Dicer­na has been ap­ply­ing its plat­form rou­tine­ly to ex­am­ine a list of genes as­so­ci­at­ed with dif­fer­ent car­diometa­bol­ic dis­eases, ac­cord­ing to CSO Bob Brown.
"We just rou­tine­ly knock them out and then use the GalXC mol­e­cules we iden­ti­fied there to in­ter­ro­gate the gene func­tion in the rel­e­vant dis­ease mod­els that we run rou­tine­ly in house," he said on the call. "There's no di­rect align­ment of lists yet, but we've in­ter­ro­gat­ed ap­prox­i­mate­ly 40 genes this way in dif­fer­ent mod­els of car­diometa­bol­ic dis­ease."
No­vo has yet to iden­ti­fy the genes that they would like to start with, but Fam­brough not­ed that the tar­gets they have ex­pressed in­ter­est in are still "very much avail­able."
Adding to pre­vi­ous deals with Boehringer In­gel­heim, Alex­ion, Eli Lil­ly and Roche, the in­flux of cap­i­tal from No­vo should keep Dicer­na ful­ly fund­ed for at least a year af­ter the en­vi­sioned com­mer­cial launch of their lead pro­gram in pri­ma­ry hy­per­ox­aluria, the man­age­ment said.
So­cial im­age: AP Im­ages