Doc­tors in­clined to pre­scribe new Alzheimer's drug de­spite con­cerns
Doc­tors who treat Alzheimer's pa­tients say they're like­ly to pre­scribe Ei­sai and Bio­gen's new ther­a­py ap­proved Fri­day, but sound­ed notes of cau­tion over the lack of in­sur­ance cov­er­age for the drug and a num­ber of wor­ry­ing side ef­fects, in­clud­ing sev­er­al re­ports of pa­tient deaths.
The drug, which was known as lecanemab and will be sold un­der the brand name Leqem­bi, re­duced the rate of cog­ni­tive de­cline by 27% in a study of near­ly 1,800 peo­ple with ear­ly-stage Alzheimer's, of­fer­ing new hope af­ter decades of failed clin­i­cal tri­als and con­tro­ver­sy sur­round­ing the ap­proval of Aduhelm in 2021. The re­sults, doc­tors stat­ed, make the drug an op­tion for pa­tients like those in the tri­al, with mild cog­ni­tive im­pair­ment and el­e­vat­ed lev­els of amy­loid, a pro­tein in the brain as­so­ci­at­ed with Alzheimer's.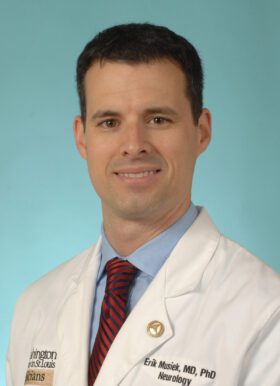 Erik Musiek
"I see a lot of these peo­ple in my clin­ic, and it is very dif­fi­cult to watch them de­cline," said Erik Musiek, as­so­ciate pro­fes­sor of neu­rol­o­gy at Wash­ing­ton Uni­ver­si­ty School of Med­i­cine in St. Louis. "Cur­rent­ly, we have very lit­tle to of­fer these peo­ple. I am op­ti­mistic that lecanemab could have a sig­nif­i­cant im­pact in this pop­u­la­tion."
But oth­er doc­tors be­lieve the drug will have on­ly mod­er­ate ben­e­fits or no mean­ing­ful ef­fects. And re­ports of side ef­fects fur­ther com­pli­cate the cal­cu­lus over whether to pre­scribe, as high­light­ed by a Jan. 4 re­search let­ter in the New Eng­land Jour­nal of Med­i­cine that linked the death of a clin­i­cal tri­al par­tic­i­pant to Leqem­bi.
It's un­clear whether the 65-year-old pa­tient re­ceived Leqem­bi dur­ing the ran­dom­ized por­tion of the clin­i­cal tri­al, but she took the drug dur­ing the open-la­bel phase that pro­vid­ed the drug to all par­tic­i­pants.
The pa­tient lat­er suf­fered a stroke, and was giv­en an an­ti-clot­ting treat­ment, called tis­sue plas­mino­gen ac­ti­va­tor, or t-PA. The com­bi­na­tion of t-PA and lecanemab may have set off a fa­tal cas­cade of brain bleed­ing and he­m­or­rhages, re­searchers at North­west­ern Uni­ver­si­ty Fein­berg School of Med­i­cine said.
"The ex­ten­sive num­ber and vari­a­tion in sizes of the cere­bral he­m­or­rhages in this pa­tient would be un­usu­al as a com­pli­ca­tion of t-PA sole­ly re­lat­ed to cere­brovas­cu­lar amy­loid," the re­search let­ter stat­ed.
North­west­ern neu­ropathol­o­gist Rudolph Castel­lani, one of the re­searchers who con­tributed to the let­ter, more ex­plic­it­ly point­ed to Leqem­bi's role in the death as part of a No­vem­ber ar­ti­cle in Sci­ence.
"There's ze­ro doubt in my mind that this is a treat­ment-caused ill­ness and death," Castel­lani told Sci­ence. He de­clined an End­points News in­ter­view re­quest.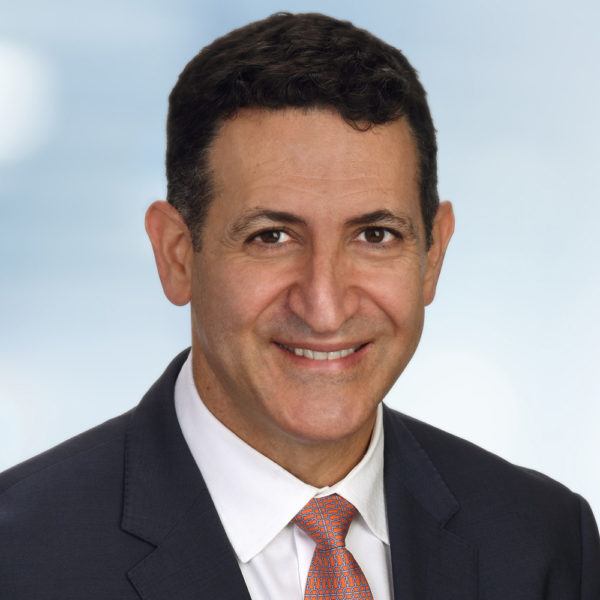 Mar­wan Sab­bagh
Mar­wan Sab­bagh and Christo­pher van Dy­ck, who con­duct­ed the clin­i­cal tri­al, don't be­lieve there's enough ev­i­dence to blame Leqem­bi for the death. They ar­gued in an ac­com­pa­ny­ing re­sponse let­ter in NE­JM that t-PA treat­ments alone can cause fa­tal he­m­or­rhages.
"There have been ear­li­er re­ports of fa­tal large cat­a­stroph­ic in­trac­ere­bral he­m­or­rhages af­ter t-PA treat­ment in per­sons with cere­bral amy­loid an­giopa­thy (CAA) in the ab­sence of any an­ti-amy­loid med­ica­tions," stat­ed the re­sponse.
Be­cause of the death, doc­tors said they would be cir­cum­spect about pre­scrib­ing Leqem­bi to pa­tients on cer­tain blood thin­ners and those like the woman with APOE4 genes that ap­pear to height­en the risk for side ef­fects.
In the clin­i­cal tri­al, about one in five peo­ple who re­ceived Leqem­bi ex­pe­ri­enced an ad­verse event such as brain bleed­ing. Rough­ly 0.7% of par­tic­i­pants in the Leqem­bi group and 0.8% of those in the place­bo group died, re­flect­ing six deaths in the Leqem­bi group and sev­en in the place­bo group.
Ei­sai said in a news re­lease that it would pro­vide physi­cians with a sum­ma­ry of es­sen­tial pre­scrib­ing in­for­ma­tion and how to mon­i­tor pa­tients for side ef­fects like amy­loid-re­lat­ed imag­ing ab­nor­mal­i­ties, which can be life-threat­en­ing.
But not all hos­pi­tals and clin­ics have the in­fra­struc­ture to as­sess whether pa­tients are a good fit for Leqem­bi or can com­plete safe­ty checks for pa­tients af­ter in­fu­sions.
"Do­ing this right, quite lit­er­al­ly takes a vil­lage," said Lon Schnei­der, an Alzheimer's ex­pert at the USC's Keck School of Med­i­cine.
Medicare cov­er­age
As an­oth­er com­pli­cat­ing fac­tor in pre­scrip­tion de­ci­sions, it doesn't ap­pear Medicare will cov­er the drug, at least any­time soon, and it's un­clear whether in­sur­ers will pay for it. Be­fore pre­scrib­ing, Schnei­der said his in­sti­tu­tion will gauge fam­i­lies' abil­i­ty to pay for not on­ly the $26,500 treat­ment but the med­ical vis­its, the in­fu­sions, MRIs and oth­er pro­ce­dures nec­es­sary.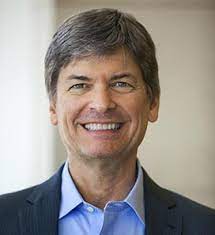 Lon Schnei­der
"There are plen­ty of peo­ple with ear­ly Alzheimer's dis­ease with fam­i­lies who can af­ford it, but the ques­tion would be, do they be­lieve the cost is worth­while," Schnei­der said. "For oth­ers who can­not af­ford it, there is no eq­ui­ty."
Musiek said he would pre­scribe the drug, but on­ly once Medicare and in­sur­ers cov­er it. The FDA grant­ed ac­cel­er­at­ed ap­proval to the drug, and full ap­proval may be re­quired for these things to hap­pen.
Some doc­tors ex­pressed frus­tra­tion that the drug isn't part of Risk Eval­u­a­tion and Mit­i­ga­tion Strat­e­gy, or REMS, an FDA pro­gram that beefs up safe­ty mon­i­tor­ing re­quire­ments.
"When the top­ic is new drugs for Alzheimer's dis­ease, FDA is con­sis­tent­ly ir­re­spon­si­ble," said Penn Mem­o­ry Cen­ter co-di­rec­tor Ja­son Kar­law­ish over the lack of a REMS pro­gram, but he added that he would still pre­scribe the drug un­der lim­it­ed cir­cum­stances.
Some doc­tors say they're more like­ly to pre­scribe Leqem­bi over Aduhelm be­cause there is more ev­i­dence that the new­ly ap­proved med­i­cine works. Jeff Gel­blum, neu­rol­o­gist at First Choice Neu­rol­o­gy who is cur­rent­ly treat­ing about 50 pa­tients with Aduhelm, said he won't switch pa­tients off Aduhelm but will of­fer Leqem­bi to new pa­tients.
"I'm grate­ful that we would now have two drugs in the same ther­a­peu­tic space and it val­i­dates my treat­ment ap­proach all along. I've al­ways been a be­liev­er in amy­loid re­duc­tion as a rea­son­able strat­e­gy to mit­i­gate Alzheimer's dis­ease," he said.