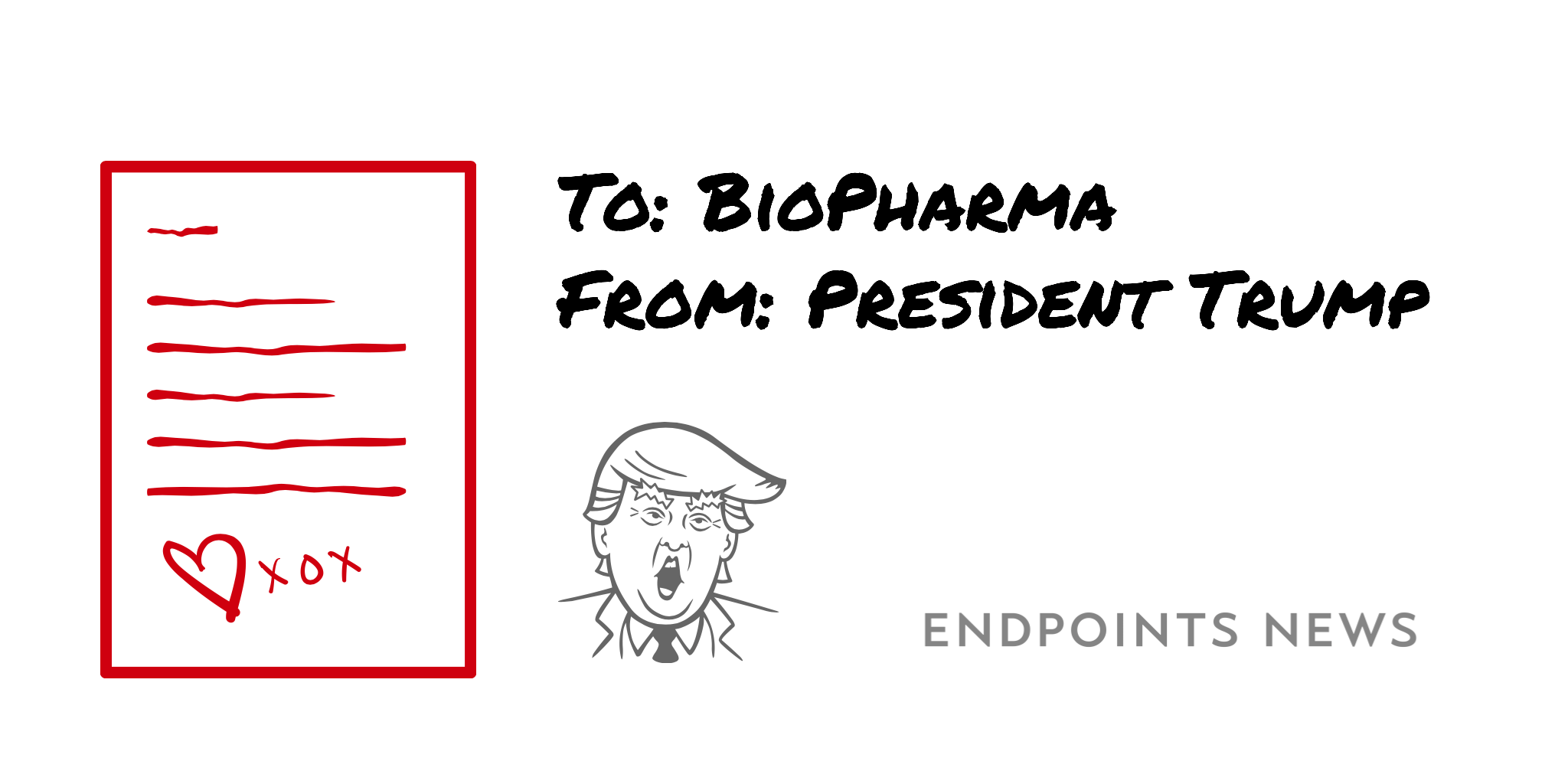 Don­ald Trump sends a vague­ly word­ed love let­ter to bio­phar­ma as stock ral­ly con­tin­ues
The big bio­phar­ma stock ral­ly con­tin­ued to per­co­late through Day Two of the af­ter­math of Don­ald Trump's elec­tion. And that wasn't hurt in the least by the pres­i­dent-elect's promise to re­form the FDA once he gets in­to of­fice, 70 days from now.
Trump's post-elec­tion mis­sion state­ment for his ad­min­is­tra­tion on health­care — post­ed at greata­gain.gov — starts with the re­peal of Oba­macare and goes on to make a cou­ple of vague promis­es that may well spell new ben­e­fits for the in­dus­try. In­clud­ed in that ros­ter:
•Ad­vance re­search and de­vel­op­ment in health­care

•Re­form the Food and Drug Ad­min­is­tra­tion, to put greater fo­cus on the need of pa­tients for new and in­no­v­a­tive med­ical prod­ucts
Nowhere in that list of health­care pri­or­i­ties is there so much as a men­tion of drug prices, which had fig­ured promi­nent­ly in Hillary Clin­ton's cam­paign. And those two fea­tures — promis­ing to push de­vel­op­ment and speed ap­provals while stay­ing mum on prices — helped cre­ate the im­pres­sion among in­vestors that the in­dus­try would be ad­van­taged by a Trump ad­min­is­tra­tion. Or at least the new ad­min­is­tra­tion would like­ly leave it in a more fa­vor­able po­si­tion than Clin­ton would have cre­at­ed.
Dur­ing the elec­tion, Trump had mo­men­tar­i­ly em­braced ideas like reim­port­ing drugs from coun­tries with low­er prices or al­low­ing Medicare to ne­go­ti­ate the price of drugs. But there's lit­tle to pre­vent him from steer­ing clear of any­thing now that looks like an or­ches­trat­ed ef­fort to rein in prices.
There's not a lot of hard ev­i­dence to go on right now, but the buoy­ant sen­ti­ment in bio­phar­ma hasn't been hurt by on­go­ing analy­sis, like this from Reuters, spec­u­lat­ing that Trump may push for new tax leg­is­la­tion that will al­low Big Phar­ma com­pa­nies like Pfiz­er to repa­tri­ate bil­lions in off­shore ac­counts. That would in turn in­spire a surge of new M&A deals, dri­ving up biotech val­ues af­ter a year in which over­all buy­out ac­tiv­i­ty has lan­guished.
Aside from Re­pub­li­cans' like­ly re­newed ef­fort to push through the 21st Cen­tu­ry Cures Act — which had been pur­sued by in­dus­try lob­by­ists — with Re­pub­li­cans in con­trol of the House, Sen­ate and the White House, all we have right now is the in­di­ca­tion of which way the leg­isla­tive wind is blow­ing.
For now, that looks like a warm breeze to an in­dus­try and its in­vestors which re­cent­ly had a bad case of the chills.