Knock it off: Biosim­i­lars are not a 'knock­of­f' drug

I like nice Nikes. Some can get pricey. Would I'd nev­er wear a knock­off? No.
---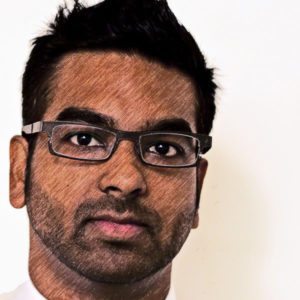 Ar­salan Arif, Pub­lish­er
Let's start at square one by ask­ing: why don't we just call biosim­i­lars gener­ics? Or bio-gener­ics?
The pub­lic doesn't know what a biosim­i­lar is, but gener­ics are stan­dard fare: cheap­er ver­sions pricey drugs that work. Biosim­i­lars promise to bring the cost of health­care down and ac­cess to cru­cial med­i­cines up, just like gener­ics. And now, the FDA just gave a vig­or­ous en­dorse­ment to two fran­chise-bust­ing biosim­i­lars on all in­di­ca­tions as the orig­i­nal drug. These med­i­cines look every bit as good as brand­ed Hu­mi­ra and En­brel.
But we can't call them a gener­ic.
To put it mild­ly: they're hard to make, and there's a ton at stake. Vest­ed in­ter­ests de­mand an en­tire­ly sep­a­rate term for this class of drug: biosim­i­lars. And who can blame them? As­sem­bling large pro­teins re­li­ably is a lot hard­er than copy­ing small mol­e­cules.
Fur­ther, they teach us in Biotech 101 you can't copy a bi­o­log­i­cal drug — on­ly make them high­ly sim­i­lar. And the reg­u­la­to­ry path­ways are dif­fer­ent. Bizarrely, bio­phar­mas play of­fense and de­fense at the same time, and the de­fense tends to be any-means-nec­es­sary. This strange be­hav­ior is their fidu­cia­ry du­ty. State leg­is­la­tures, PR cam­paigns, the ju­di­cia­ry, Con­gress, noth­ing is off-lim­its in or­der to pro­tect "orig­i­na­tor" mol­e­cules. The goal is to draw a dis­tinc­tion be­tween Pure Bi­o­log­ics and the copy­cats in the minds of con­sumers, ev­i­dence be damned.
So why are some big name writ­ers call­ing biosim­i­lars a knock­off — in­clud­ing the ed­i­tor of this pub­li­ca­tion?
Knock­off is a bad word
Every time I see the word in con­nec­tion with biosim­i­lars I cringe. As pro­fes­sion­als, we shouldn't be us­ing it, al­though I un­der­stand why many do. My goal to­day is to con­vince our ed­i­tor, John Car­roll, and oth­ers to re­con­sid­er his use of the word. Even he notes biosim­i­lars face an up­hill road to ac­cep­tance. Why would he use a word that fur­ther com­pounds the prob­lem? One that plays in­to the hands of the com­pa­nies play­ing de­fense?
But for some, knock­off is just an­oth­er word, one more tool in the biotech ver­nac­u­lar. Per­haps we shouldn't be read­ing so much in­to this? I asked John why he us­es it. He told me:
Writ­ing about biotech can of­ten be like writ­ing about base­ball. You can't use the same words over and over. I use knock­off as an­oth­er word for gener­ic, and be­cause it in­di­cates that de­spite all the protests to the con­trary, com­ing up with bi­o­log­ic knock­offs has proven to be a fair­ly straight­for­ward propo­si­tion.
OK, fair. Noth­ing in­sid­i­ous there. I al­so asked Jonathan Rock­off of the Wall Street Jour­nal a few months back. His re­sponse:
@jm­c­carter80 @AKAarsalan i use knock­off, and i'm not a drug com­pa­ny. i use it be­cause i don't want to say biosim­i­lar 3 times in a sen­tence.

— Jonathan Rock­off (@jonathanrock­off) May 11, 2016
So it's just a writ­ers thing?
Does any­one else think its OK?
Un­sure you'll find many who will se­ri­ous­ly dis­cuss this with you. Knock­off is­n't ac­cept­able when talk­ing about #biosim­i­lars…

— Dun­can Emer­ton (@biosim­i­larz) Ju­ly 11, 2016
"knock­off" im­plies cheap­ly made, low­er qual­i­ty. Seems like these new biosim­i­lars are any­thing but that. @AKAarsalan

— Adam Feuer­stein (@adamfeuer­stein) Ju­ly 11, 2016
Word choice mat­ters in phar­ma. A lot.
Sor­ry Ap­ple, but no in­dus­try comes close to the per­son­al con­nec­tion be­tween con­sumer and com­pa­ny than bio­phar­ma has. Now it's very of­ten a poor re­la­tion­ship, but there's no get­ting around how deeply per­son­al it is.
For in­stance, we know brand­ed tablets are more ef­fec­tive at treat­ing headaches than un­brand­ed ones. Place­bo ef­fects are stronger when prod­ucts are be­lieved to be more ex­pen­sive. The sug­ges­tion that a med­i­cine was switched to gener­ic in­creas­es the num­ber of side ef­fects.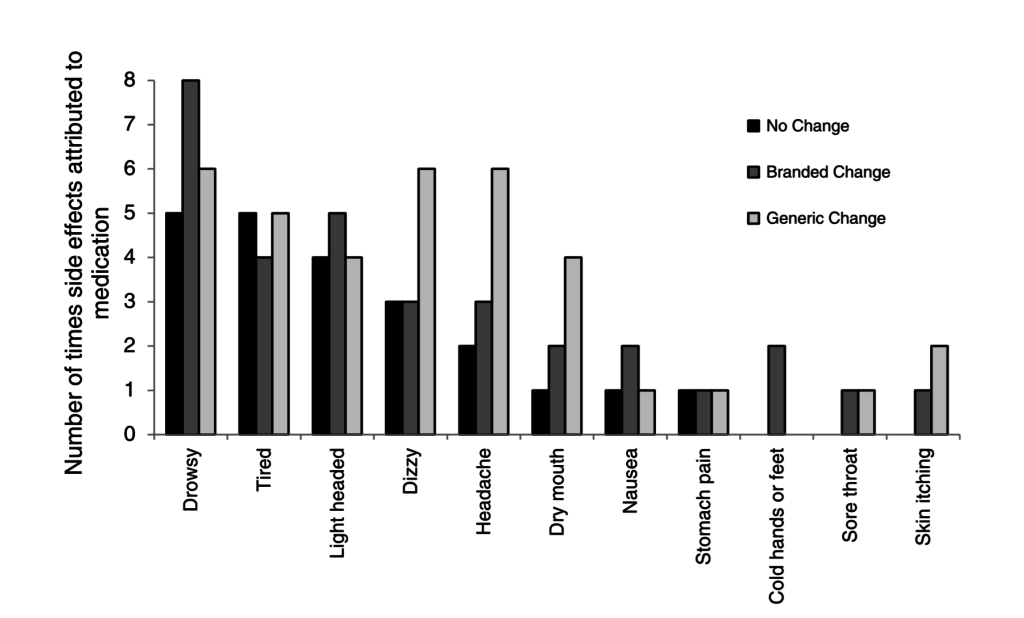 The ef­fect of an ap­par­ent change to a brand­ed or gener­ic med­ica­tion on and side ef­fects.
I've come across that study be­fore. It feels in­tu­itive. De­spite all the do­main knowl­edge I've got, I'd be ly­ing to you if I said I'd be just as hap­py tak­ing knock­off ver­sions of drugs if the brand was avail­able.
Orig­i­nal bi­o­log­ics aren't the same ei­ther
you've hit the nail there–the orig­i­na­tor bi­o­log­ic prod­ucts al­so vary from lot to lot, yes. Don't of­ten hear about that 😉

— An­na Rose Welch (@An­naRoseWelch) Ju­ly 11, 2016
https://twit­ter.com/cath­ode­fish/sta­tus/752538169300639745
So does that mean orig­i­nal bi­o­log­ics are al­so knock­offs (or biosim­i­lars) of them­selves?
No­body agrees. These are all made-up words any­way and their prop­er use is gov­erned by con­ven­tions, not rules. And for those of us in the in­dus­try who write about these things — we ought to be aware of our role in shap­ing these con­ven­tions. There's no need to re­fer to it as a knock­off.
Biosim­i­lars are com­ing on­line here in Amer­i­ca.
Two dis­tinct multi­bil­lion dol­lar fran­chis­es had a big tar­get drawn on them in re­cent days. So this ar­gu­ment has rapid­ly moved from the the­o­ret­i­cal to the ac­tu­al stage. Bot­tom line, the soon­er we start us­ing the term biosim­i­lar, the bet­ter.
https://twit­ter.com/Arm­strong­Drew/sta­tus/752467978369769472
on­ly way the pub­lic will ac­tu­al­ly be­come fa­mil­iar w biosim­i­lars is to call them biosim­i­lars.

— An­na Rose Welch (@An­naRoseWelch) Ju­ly 11, 2016
@biosim­i­larz might change the head­line to that…. clever 😉

— Ar­salan Arif (@AKAarsalan) Ju­ly 11, 2016
I de­clare my­self a hostage to a ne­go­ti­at­ed peace. https://t.co/gDhrJjbU68

— John Car­roll (@John­Cendpts) Ju­ly 11, 2016
---