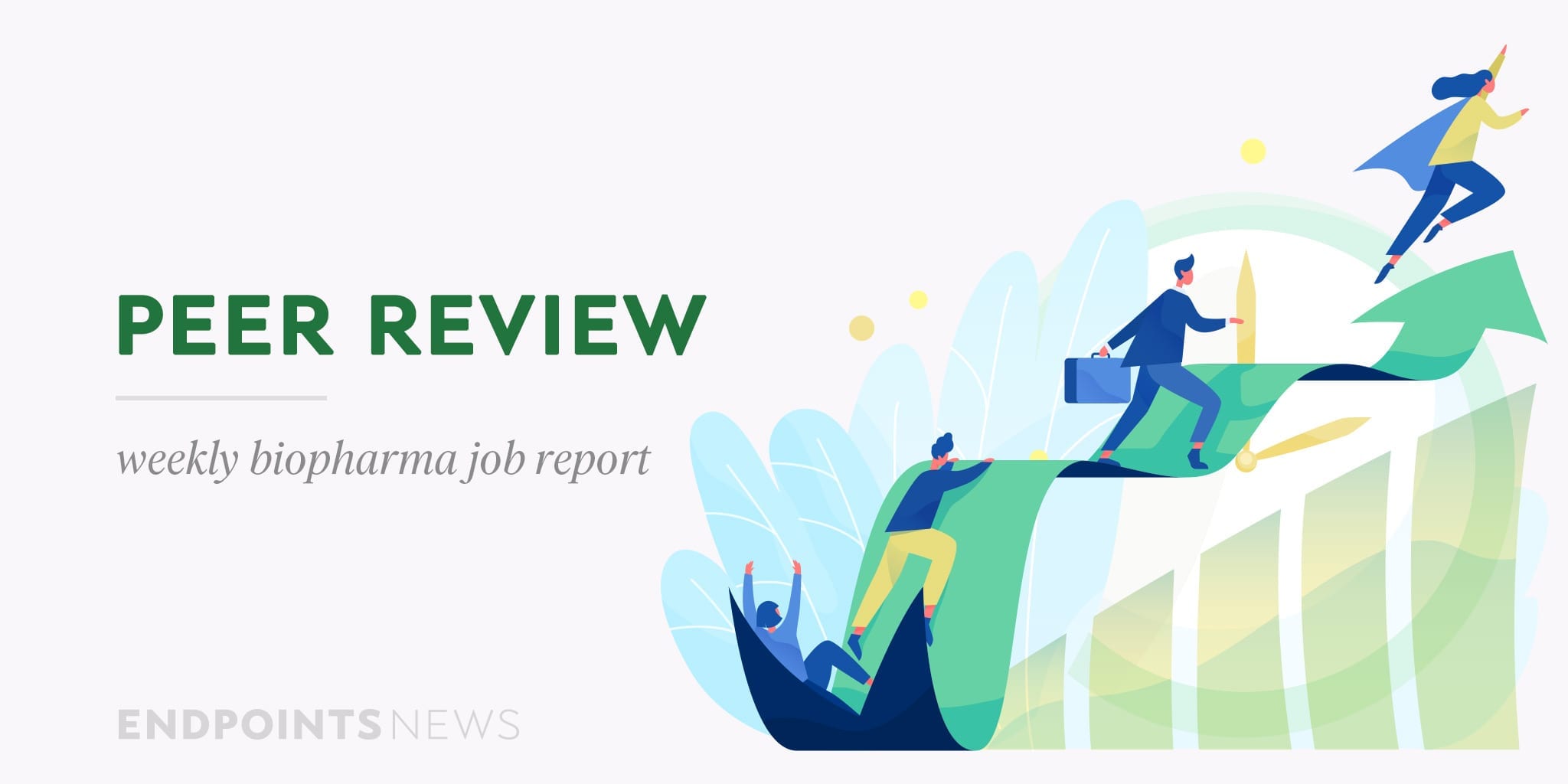 Dorothee Kern's path from bas­ket­ball star to founder of bil­lion-dol­lar biotech(s?); Five Prime Ther­a­peu­tics hands the reins to Genen­tech vet
I as­sure you that I did not plan to do this. I want­ed to write a lit­tle sto­ry about pro­teins and can­cer, nu­clear mag­net­ic imag­ing and a sci­en­tist turned en­tre­peneur of bil­lion-dol­lar biotechs. Maybe a touch on com­mu­nist East Ger­many. A sprin­kle on her (what I as­sumed had been) past life as a world-class ath­lete. I did not — would not — plan on writ­ing a sto­ry about some­one suc­ceed­ing "on-the-court and off-the-court," a sto­ry held to­geth­er by what I as­sumed would have to be forced par­al­lels be­tween bas­ket­ball and sci­ence.
And then I spoke to Dorothee Kern, and the first thing she told me to ex­plain her work was a bas­ket­ball anal­o­gy, one about her own game. And when I fol­lowed up, ask­ing about any con­nec­tion be­tween bas­ket­ball and why she got in­to biotech, her sec­ond re­sponse is: "I want to win and cure pa­tients … there's this com­pet­i­tive spir­it, but you want to win the cham­pi­onship, you have to get drugs on the mar­ket."
The first re­sponse was about an anal­o­gy be­tween the pro­teins she watch­es be­ing in mo­tion and she her­self be­ing in con­stant mo­tion. "Shoot­ing for the win" was al­so men­tioned.
"There's a rea­son they call me the pro­tein dy­nam­ics la­dy!" she said.
Bas­ket­ball is in­deed about as fun­da­men­tal to Kern as her sci­ence. She calls the sport "her ATP" — and she has a lot of ATP, her frame built like an ath­lete and her words spo­ken with the fre­net­ic en­er­gy be­fit­ting of some­one who goes by "Doro."
The com­pe­ti­tion, I learned, nev­er ac­tu­al­ly be­came a thing of the past. This sum­mer she had planned to re­turn with the Ger­man team to the FIM­BA Max­ibas­ket­ball Eu­ro­pean Cham­pi­onship to de­fend their ti­tle. Covid-19 end­ed that, so for ex­cite­ment, Kern, a pro­fes­sor of bio­chem­istry at Bran­deis Uni­ver­si­ty, will have to set­tle for the launch of her sec­ond biotech: MO­MA Ther­a­peu­tics, which emerged this week out of Third Rock with an $86 mil­lion Se­ries A and a fo­cus on a ver­sa­tile class of pro­teins called mol­e­c­u­lar ma­chines. Her first biotech, found­ed in 2016, had emerged with a $57 mil­lion Se­ries A and lat­er at­tract­ed a $400 mil­lion Soft­bank-led Se­ries C.
The new one, she said, will be even big­ger. Or at least the sci­ence will be.
"I com­pare these mol­e­c­u­lar ma­chines and MO­MA to a pow­er of 3 to what has been done so far," Kern said. "No­body has done this. It's on a whole dif­fer­ent scale."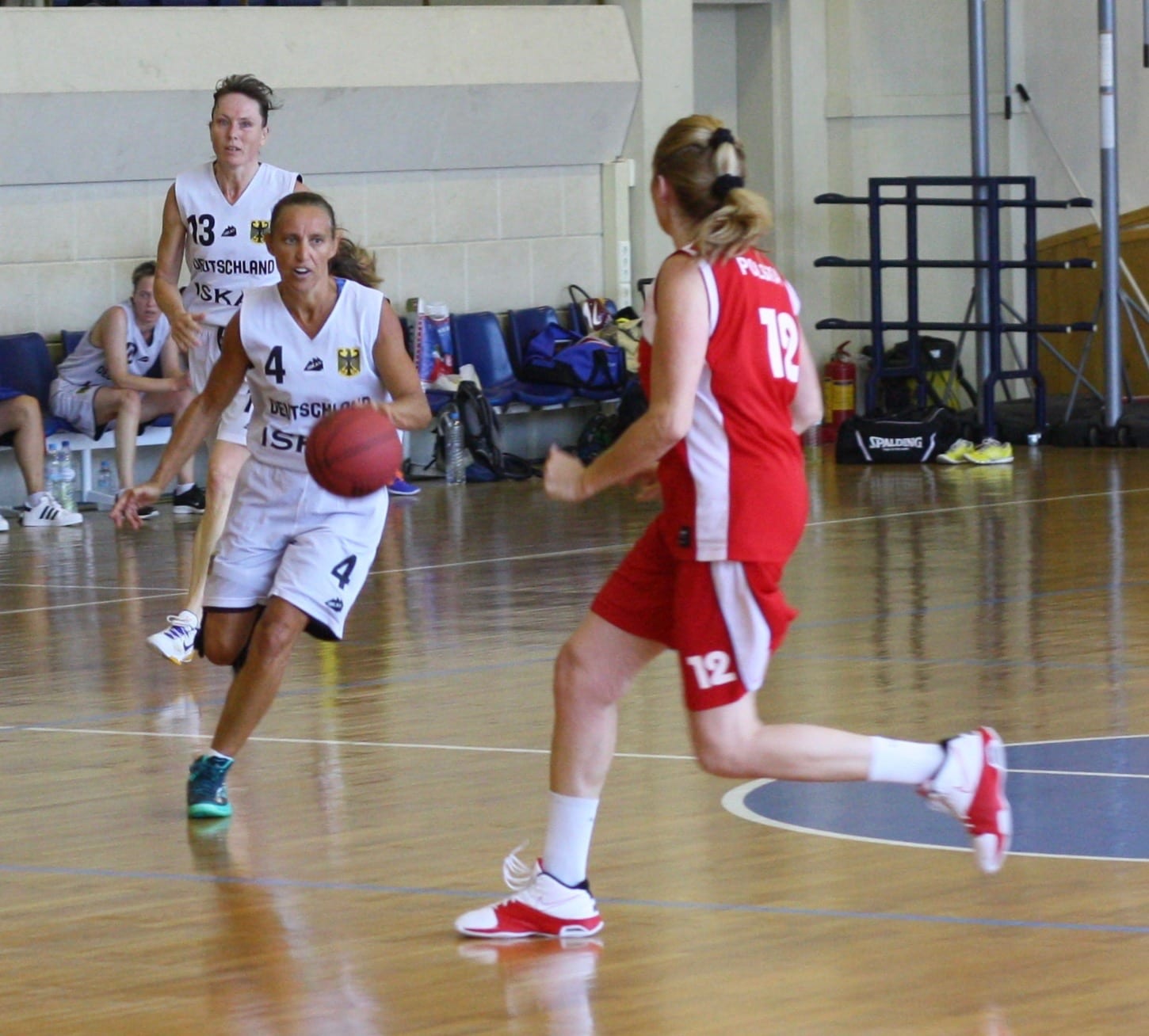 Dorothee Kern dri­ving up the court
Kern grew up in com­mu­nist East Ger­many, the daugh­ter of two high-mind­ed bio­chemists who con­sid­ered bio­chem­istry a din­ner-ta­ble top­ic of choice and who re­fused to co­op­er­ate with the com­mu­nists or their se­cret po­lice, the Stasi. That rec­ti­tude would cost her fa­ther a pro­mo­tion and her moth­er her job and, with high school re­served for par­ty loy­al­ists, could have cost Kern her ed­u­ca­tion. Ex­cept that Kern had just made the ju­nior na­tion­al bas­ket­ball team. Her par­ents con­vinced the gov­ern­ment that was a pub­lic ser­vice, one wor­thy of an ex­cep­tion.
Bas­ket­ball pro­vid­ed a way in­to the sys­tem. Sci­ence, Kern said, pro­vid­ed a refuge from that sys­tem, from a dic­ta­to­r­i­al gov­ern­ment that wrote the text­books to suit what­ev­er ver­sion of events they thought ex­pe­di­ent. For a nat­u­ral­ly cu­ri­ous stu­dent, it was the on­ly field that looked like it could pro­vide re­al an­swers.
"Every­thing was twist­ed, there was no truth be­ing told in all the oth­er sub­jects: his­to­ry, eco­nom­ics and busi­ness, the hu­man­i­ties," Kern said. "The one thing they couldn't twist was 2+2=4."
One day in 1987, fu­ture No­ble Prize win­ner Kurt Wüthrich gave a lec­ture at the Leopold­ina, a cen­turies-year old learned so­ci­ety where East Ger­man sci­en­tists could still hear vis­it­ing lec­tures from the West. At the time, X-ray crys­tal­log­ra­phy — the same tech­nique that led to the dis­cov­ery of the dou­ble he­lix — had be­come the hottest thing in bio­chem­istry, with jour­nal af­ter jour­nal plas­ter­ing their front pages with new im­ages of mol­e­cules, black-and-white still lifes of the chem­i­cal world. This was ex­cit­ing but it al­so struck Kern as fun­da­men­tal­ly lack­ing.
"The whole beau­ty of en­zymes is that they ac­tu­al­ly move," Kern said. "And if they don't move they are dead. There's a rea­son life doesn't ex­ist be­low 180 kelvin."
In a brief aside, Wüthrich men­tioned nu­clear mag­net­ic res­o­nance spec­troscopy, a dif­fer­ent tech­nique he had de­vel­oped to take pic­tures of atoms. Sit­ting in the au­di­ence, Kern re­al­ized she could use the same tech­niques to take pic­tures of mol­e­cules and specif­i­cal­ly pro­teins in mo­tions, what she calls "re­al-time movies."
East Ger­many, though, lacked the tools need­ed for these ex­per­i­ments. They were like kids' toys, she said, in com­par­i­son to West­ern equip­ment, and ear­ly on she could on­ly study sub­strates, lit­tle shards off the over­all whole. Then the Berlin Wall fell. She be­came a fel­low in Swe­den, a post-doc in Berke­ley. She be­gan to make her movies, il­lu­mi­nat­ing in­vis­i­ble par­ti­cles that moved on mil­lisec­ond scales.
"It was a dream come true," she said. She com­pared it to go­ing from pick­up bas­ket­ball to the world cham­pi­onships.
(Kern, mean­while, had nev­er giv­en up bas­ket­ball, play­ing on the Ger­man na­tion­al team un­til she left and con­tin­u­ing to school guys half her age in Boston five days a week. I asked her if she ever had thought about choos­ing one or the oth­er, point­ing out that the time com­mit­ments of be­ing a grad­u­ate stu­dent or sci­en­tist and a na­tion­al bas­ket­ball play­er. "Ab­solute­ly not," she said. "I get bored quick­ly. I love mul­ti-task­ing.")
Her mo­tion work would bring ac­co­lades and a pro­fes­sor­ship at Bran­deis. Even­tu­al­ly, be­tween 2012 and 2014, she start­ed to learn how to link those pro­teins' move­ment with their func­tion. She be­gan to study al­losteric sites — spots of a pro­tein away from the bind­ing site (where most drugs are tar­get­ed) that can nonethe­less af­fect the over­all func­tion of the mol­e­cule. It was the kind of how-things-work un­der­stand­ing her en­tire ca­reer had been build­ing to.
It was al­so the kind of in­for­ma­tion that could be used to build drugs. Kern, who had al­ways been too con­cerned with dis­cov­er­ing how things work to go in­to biotech, booked a meet­ing with Third Rock Ven­tures.
Be­fore a dozen ex­ec­u­tives, she pulled out her lap­top and played La­dy Gaga's "Just Dance" while the lit­tle dots in a pro­tein di­a­gram pulsed to the beat. She of­fered no fi­nan­cial or rev­enue pro­jec­tions. Nev­er­the­less, she pro­posed a biotech that would chan­nel her 30 years of re­search on pro­tein mo­tion in­to treat­ments for can­cer and neu­rode­gen­er­a­tive dis­eases. "Dance," she called it, af­ter her 'danc­ing' pro­teins.
"Yes," Third Rock said. And then, with Justin Tim­ber­lake-from-The Social Net­work flair: "Just change the name."
Re­lay Ther­a­peu­tics now says they are on the verge of the clin­ic, al­though they have not re­vealed any tar­gets or drug can­di­dates and no "pipeline" is list­ed on their site. Work­ing there changed Kern. She still cared deeply about fun­da­men­tal dis­cov­er­ies, she said, but the po­ten­tial to help pa­tients was "eye-open­ing."
The newest ven­ture, MO­MA, was a Third Rock idea. Kern ac­knowl­edges that of the found­ing team of her, Timur Yuzusafi, Eva No­gales and Jo­hannes Wal­ter, she has the least di­rect ex­pe­ri­ence with the sci­ence at the biotech's cen­ter, but in many ways it builds off work she has done for decades. The new biotech fo­cus­es on mol­e­c­u­lar ma­chines — pro­teins that are unique in their size and their de­gree of move­ment, shape-shift­ing over and over again to car­ry out their tasks.
That size and nim­ble­ness al­so makes them dif­fi­cult to study. Nev­er mind crys­tal­log­ra­phy, that old tech­nique that came in vogue as Kern was an un­der­grad. Many of these pro­teins don't crys­tal­lize. How to build, screen and in­hib­it them are still open ques­tions.
Those as­pects are al­so what make them so ex­cit­ing. They do so much, and that opens up a world of po­ten­tial drugs.
"Where they are in­volved is just mind-bog­gling," Kern said. "You could build a large phar­ma com­pa­ny around this go­ing for­ward."
— Ja­son Mast
---
→ Af­ter re­cent­ly strik­ing a $350 mil­lion deal with Bio­gen to work on Alzheimer's and with their first prod­uct can­di­date soon en­ter­ing a Phase III tri­al, ge­nom­ic med­i­cine com­pa­ny Sang­amo Ther­a­peu­tics has wooed GSK vet D. Mark Mc­Clung as EVP and CBO. Pri­or to hop­ping aboard Sang­amo, Mc­Clung served as VP and gen­er­al man­ag­er of glob­al on­col­o­gy com­mer­cial at Am­gen. Mc­Clung joined Am­gen from Onyx Phar­ma­ceu­ti­cals, where he was CCO. Dur­ing his two decades at GSK, Mc­Clung served in var­i­ous roles in­clud­ing VP and head of glob­al com­mer­cial for GSK On­col­o­gy.
In ad­di­tion, Stephane Bois­sel, the com­pa­ny's EVP of cor­po­rate strat­e­gy, will be hit­ting the ex­it at the end of Ju­ly, re­turn­ing to an en­tre­pre­neur­ial project. Bois­sel joined the com­pa­ny in 2018 af­ter serv­ing as CEO of Tx­Cell (now Sang­amo France).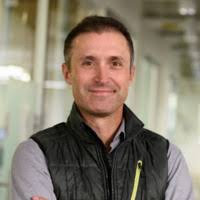 Tom Civik
→ Five Prime Ther­a­peu­tics, which has strug­gled through a pe­ri­od of tu­mult be­cause of lay­offs and set­backs with its drug cabi­ral­izum­ab, has brought on Tom Civik to be its CEO. He re­places William Ringo, who was named in­ter­im CEO in Sep­tem­ber af­ter the res­ig­na­tion of Aron Knicker­bock­er. An in­dus­try vet­er­an of more than a quar­ter-cen­tu­ry, Civik ar­rives at the Bay Area on­col­o­gy biotech from Foun­da­tion Med­i­cine, where he was CCO. Dur­ing his 17 years at Genen­tech, Civik com­mer­cial­ized such ther­a­pies as Avastin, Tarce­va, Tecen­triq and Ale­cen­sa as VP and fran­chise head.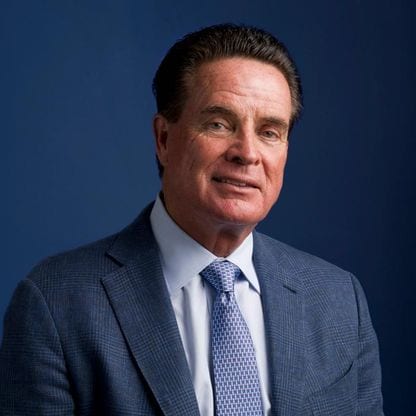 Robert Dug­gan
→ As re­port­ed ear­li­er in the week, Bob is back. Bob Dug­gan will be CEO at Sum­mit Ther­a­peu­tics, ef­fec­tive im­me­di­ate­ly, while re­main­ing chair­man of the an­tibi­otics-fo­cused British biotech's board. Glyn Ed­wards' res­ig­na­tion paves the way for Dug­gan to take over, and as Sum­mit's lead­ing share­hold­er, the bil­lion­aire en­tre­pre­neur won't re­ceive com­pen­sa­tion. Dug­gan was pre­vi­ous­ly CEO of Phar­ma­cyclics, which he sold to Ab­b­Vie in 2015 for $21 bil­lion, and be­fore that was CEO at Com­put­er Mo­tion.
→ Af­ter fin­ish­ing up his fi­nal lap at Adap­ti­m­mune, James No­ble has hopped aboard the board of di­rec­tors as chair­man at Orexo AB. No­ble found­ed Adap­ti­m­mune in 2014 and fi­nal­ly hand­ed the reins over to GSK vet Adri­an Raw­cliffe last sum­mer. Pre­vi­ous­ly, No­ble served as co-CEO of Im­muno­core.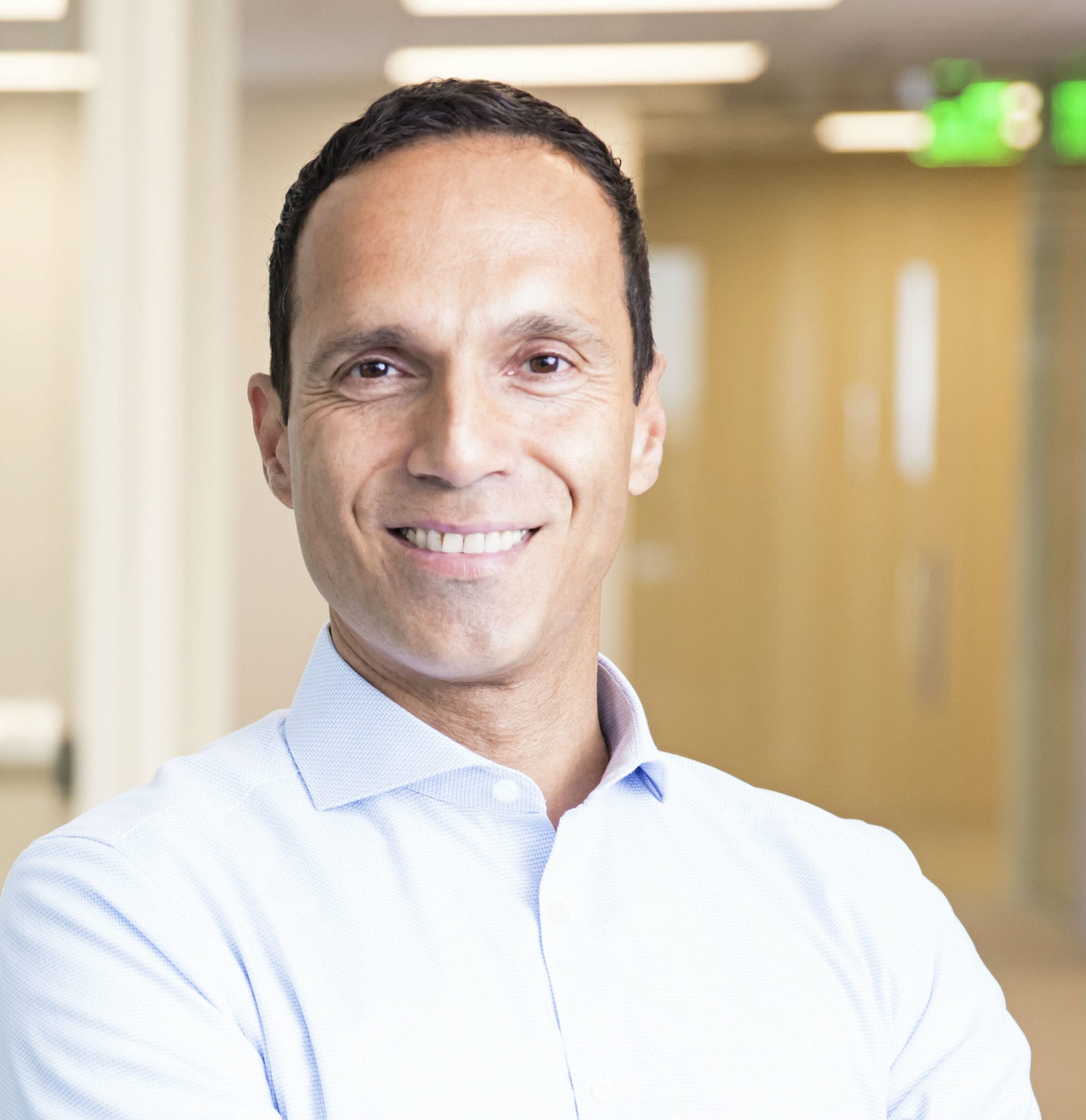 In­go Chakravar­ty
→ Boston biotech Car­du­ri­on Phar­ma­ceu­ti­cals, which fo­cus­es on treat­ments for car­dio­vas­cu­lar dis­eases, has ap­point­ed Pe­ter Lawrence as pres­i­dent and CEO. For 14 years, Lawrence had been pres­i­dent and COO of Ar­Qule, which was sold to Mer­ck in Jan­u­ary. Be­fore Ar­Qule, he was the founder and gen­er­al part­ner of Pod Ven­ture Part­ners. Lawrence suc­ceeds in­ter­im CEO Michael Mendel­sohn, who will stay on as chair­man of Car­du­ri­on's board of di­rec­tors.
→ In March, Mesa Biotech got emer­gency au­tho­riza­tion from the FDA to do rapid coro­n­avirus test­ing. This week, the San Diego start­up has tapped In­go Chakravar­ty as pres­i­dent and CEO, suc­ceed­ing co-founder Hong Cai. Be­fore be­gin­ning his tenure at Mesa Biotech, Chakravar­ty was pres­i­dent and CEO of NAV­I­CAN Ge­nomics and al­so had an ar­ray of lead­er­ship po­si­tions at Gen­Mark Di­ag­nos­tics, Gen-Probe, Roche and Ven­tana Med­ical Sys­tems.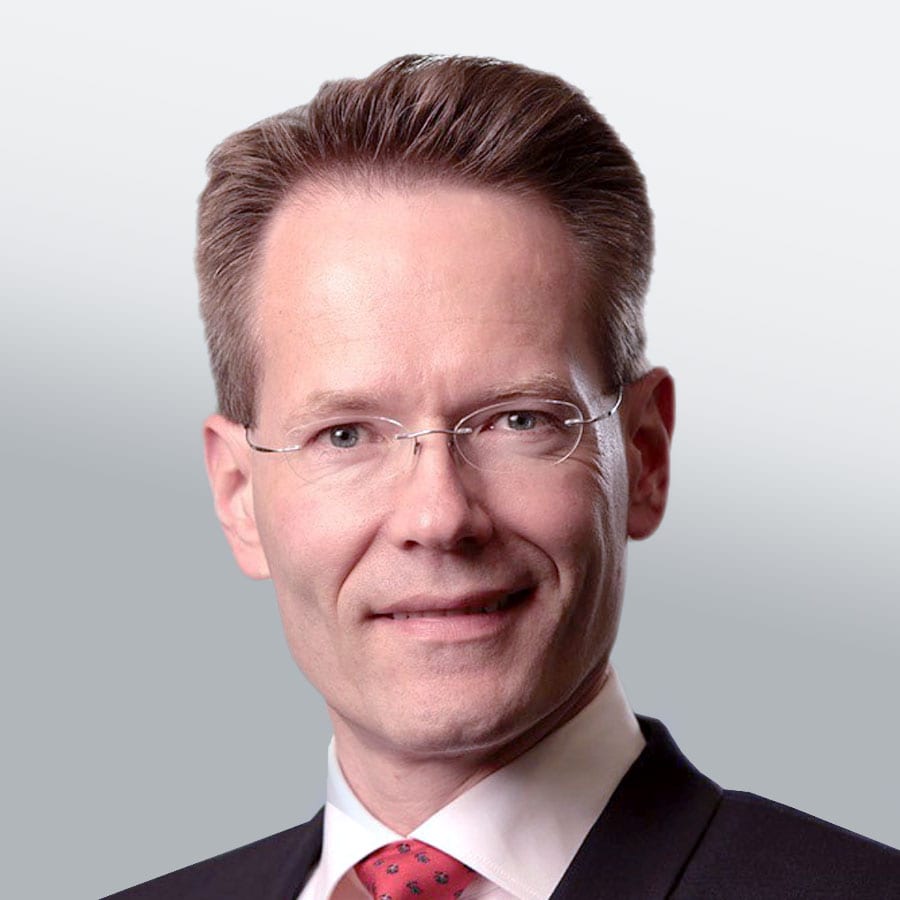 Ax­el Hoos
→ Ax­el Hoos, the SVP, R&D gov­er­nance chair and ther­a­peu­tic area head for on­col­o­gy at GSK, is join­ing the board of di­rec­tors at im­munother­a­py biotech TCR2 Ther­a­peu­tics. Hoos has al­so been glob­al med­ical lead in im­munol­o­gy and on­col­o­gy at Bris­tol My­ers Squibb.
→ Jean-Pierre Wery has been ap­point­ed ex­ec­u­tive chair­man of the board at Crown­Bio, a pre­clin­i­cal on­col­o­gy CRO out of San Diego. Wery will al­so be chief tech­nol­o­gy of­fi­cer for JSR Life Sci­ences, which ac­quired Crown­Bio in 2018. Wery was Crown­Bio's CEO for four years, and his suc­ces­sor, Armin Spu­ra, as­sumed the role April 1. Spu­ra takes the reins af­ter briefly serv­ing as VP, Asia Pa­cif­ic & Greater Chi­na for CareDx. He al­so took on lead­er­ship roles at Life Tech­nolo­gies and Ther­mo Fish­er Sci­en­tif­ic.
→ Ohana Bio­sciences has en­list­ed for­mer GSK ex­ec Ramiro Cas­tro-San­ta­maria as CMO. Dur­ing his 14 year stint at GSK, Cas­tro-San­ta­maria most re­cent­ly served as VP of clin­i­cal sci­ences and head of rheuma­tol­ogy. Pri­or to that, he served at Boehringer In­gel­heim and Phar­ma­cia (lat­er Pfiz­er).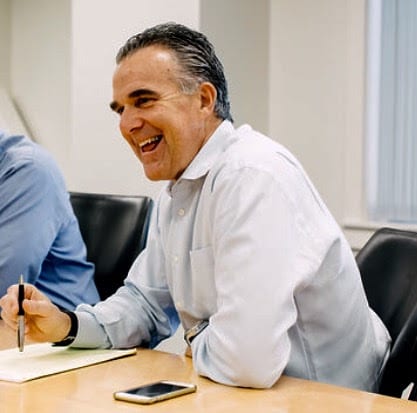 Edgar­do Barac­chi­ni
→ As clin­i­cal pro­grams progress with LSD-1 in­hibitor bomedem­stat, San Fran­cis­co-based Ima­go Bio­sciences, which tar­gets bone mar­row dis­eases, has cho­sen Edgar­do Barac­chi­ni as CBO. Barac­chi­ni held the same post at Xen­cor for eight years. He was al­so head of busi­ness de­vel­op­ment at Metaba­sis Ther­a­peu­tics from 2002 un­til 2009, when it merged with Lig­and Phar­ma­ceu­ti­cals.
→ Hav­ing closed its $33 mil­lion Se­ries B and brought on CMO and head of R&D Christo­pher Haqq in Oc­to­ber, Eli­cio Ther­a­peu­tics has named Es­ther Welkowsky VP, clin­i­cal op­er­a­tions. Pri­or to her ar­rival at Eli­cio, which cen­ters on am­phiphile im­munother­a­pies, Welkowsky served as ex­ec­u­tive di­rec­tor of clin­i­cal op­er­a­tions at Al­lo­gene. She was al­so a con­trib­u­tor to such NDA fil­ings as Zyti­ga, Yon­delis, Avastin, Rap­ti­va and Lu­cen­tis.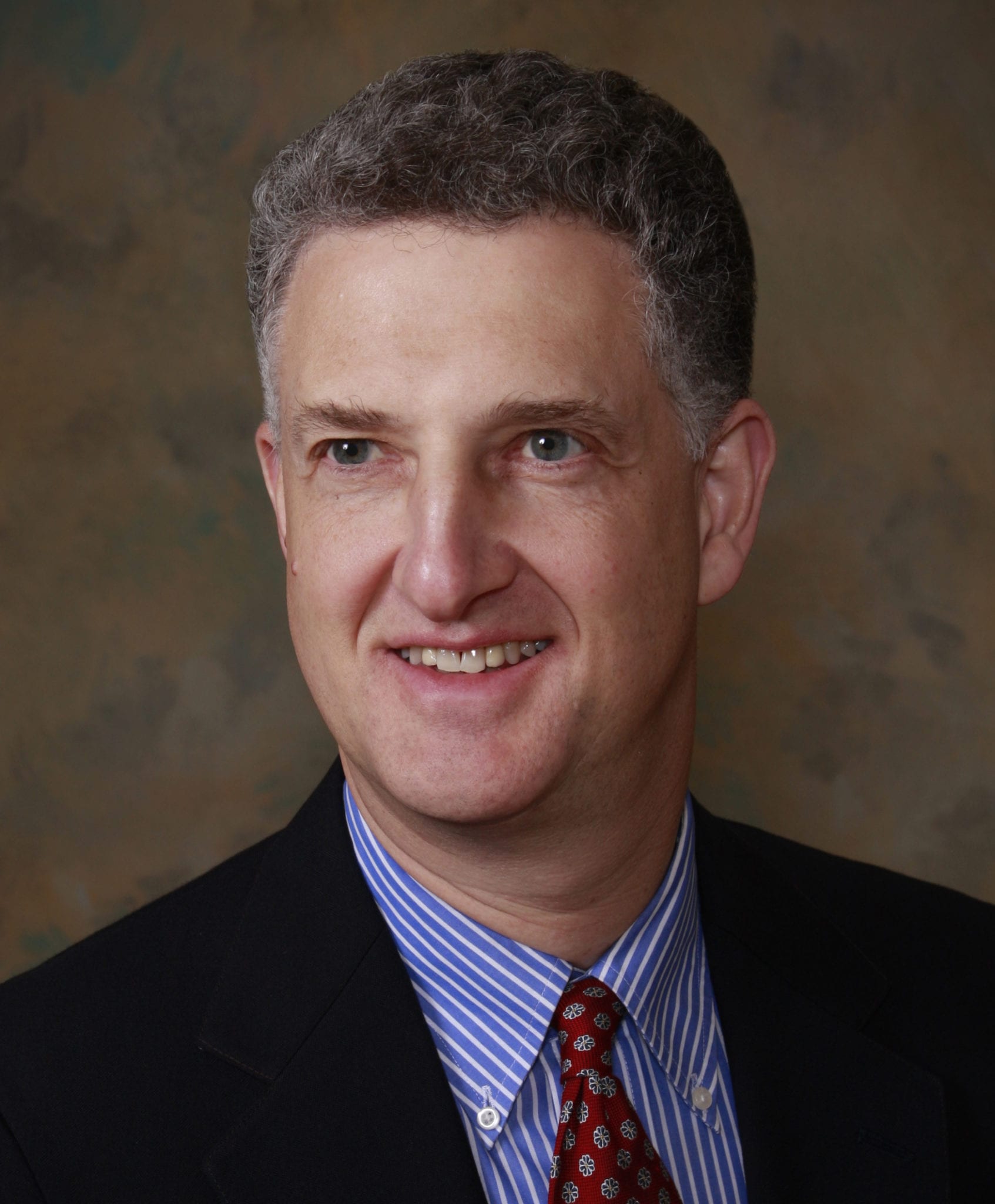 Adam Salt­man
→ Adam Salt­man has stepped away from the FDA to be­come the CMO at Eko, which works in car­diac and pul­monary care. While at the FDA, Salt­man was a med­ical of­fi­cer at the Cen­ter for De­vices and Ra­di­o­log­i­cal Health. He was al­so a car­dio­tho­racic sur­geon at Mount Sinai Beth Is­rael in New York and the Uni­ver­si­ty of Mass­a­chu­setts.
→ Cel­lia Habi­ta has made the leap to Im­mod­u­lon Ther­a­peu­tics as CMO. Be­fore mov­ing over to the British im­muno-on­col­o­gy com­pa­ny, Habi­ta was pres­i­dent and CEO of Ar­i­anne Clin­i­cal Re­search. Oth­er roles be­fore her time with Ar­i­anne in­clude di­rec­tor of prod­uct de­vel­op­ment at Im­mu­sol and VP and SVP of clin­i­cal and med­ical af­fairs at Ad­ven­trx.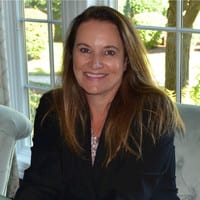 Cheryl Co­hen
→ As re­port­ed this week, Mei Phar­ma an­nounced a $682.5 mil­lion part­ner­ship, in­clud­ing $100 mil­lion up­front, with Ky­owa Kirin tar­get­ing PI3K. Al­so this week, Cheryl Co­hen has joined Mei's board of di­rec­tors. Co­hen is the founder and pres­i­dent of CLC Con­sult­ing and was al­so CCO of Medi­va­tion. She's al­so held posts at J&J com­pa­nies Cen­to­cor and Health Care Sys­tems, Inc.
→ Af­ter boost­ing their cof­fers with an amend­ed CAR-T deal with Servi­er in Feb­ru­ary, Cel­lec­tis has tapped for­mer Cel­gene ex­ec Car­rie Brown­stein as CMO. Dur­ing her time at Cel­gene, Brown­stein most re­cent­ly served as VP, glob­al clin­i­cal re­search and de­vel­op­ment, ther­a­peu­tic area head for myeloid dis­eases. Pri­or to her role at Cel­gene, Brown­stein held a post at Roche.
→ Neil Gra­ham has signed on at Evelo Bio­sciences as the Cam­bridge, MA biotech's chief de­vel­op­ment of­fi­cer. Pri­or to his move to Evelo, which fo­cus­es on mon­o­clon­al mi­cro­bials to fight can­cer, Gra­ham was VP, strate­gic pro­gram di­rec­tion, im­munol­o­gy and in­flam­ma­tion at Re­gen­eron for the last decade. He was al­so SVP, pro­gram and port­fo­lio man­age­ment at Ver­tex.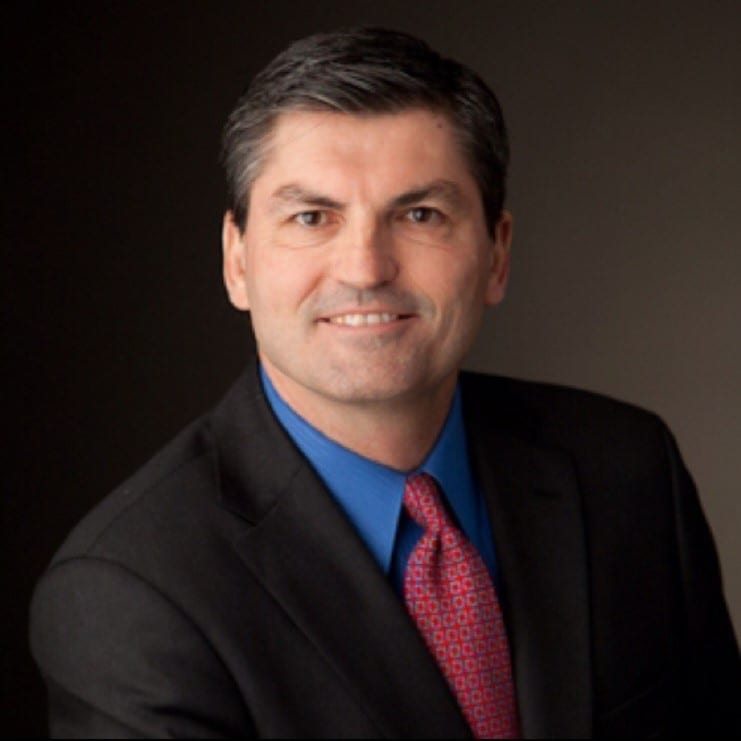 Er­ic Pauwels
→ PTC Ther­a­peu­tics, which now has to wait a lit­tle longer for the FDA's re­view of ris­diplam for SMA, has made two changes to its lead­er­ship team, with Er­ic Pauwels and Matthew Klein step­ping in as CBO and chief de­vel­op­ment of­fi­cer, re­spec­tive­ly. In 2015, Pauwels joined PTC as SVP and GM of the Amer­i­c­as. Klein was pre­vi­ous­ly CEO and CMO of Bio­Elec­tron Tech­nol­o­gy Cor­po­ra­tion.
→ Cy­to­Dyn, de­vel­op­ing CCR5 an­tag­o­nist leron­limab (PRO 140), has named Scott Kel­ly as CMO and head of busi­ness de­vel­op­ment. Kel­ly joined Cy­to­Dyn in April 2017 as a di­rec­tor and has served as chair­man of the board since De­cem­ber 2018. Kel­ly will con­tin­ue to serve his du­ties as chair­man. Pri­or to join­ing the com­pa­ny, Kel­ly served at Resur­gens Or­thopaedics.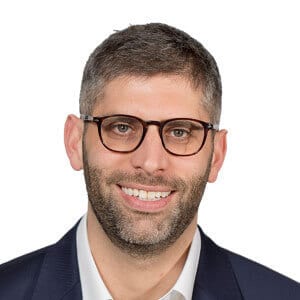 Jonathan To­bin
→ Ar­ix Bio­science has been oc­cu­py­ing its share of this space late­ly, and this week is no dif­fer­ent. Jonathan To­bin, cur­rent­ly the in­vest­ment di­rec­tor at Ar­ix in Lon­don, has climbed in­to the role of man­ag­ing di­rec­tor, ef­fec­tive im­me­di­ate­ly. Changes have al­so been made to the in­vest­ment team, in­clud­ing the pro­mo­tion of in­vest­ment as­so­ciate John Cas­sidy to prin­ci­pal.
→ TRA­CON Phar­ma­ceu­ti­cals has wel­comed Sha­he Garabe­di­an to its team as SVP of qual­i­ty as­sur­ance. Be­fore join­ing the San Diego bio­phar­ma, Garabe­di­an built his qual­i­ty as­sur­ance bona fides at Are­na Phar­ma­ceu­ti­cals (VP of qual­i­ty), In­vit­ro­gen (VP, qual­i­ty as­sur­ance and GxP com­pli­ance) and SUG­EN (ex­ec­u­tive di­rec­tor and head of qual­i­ty as­sur­ance).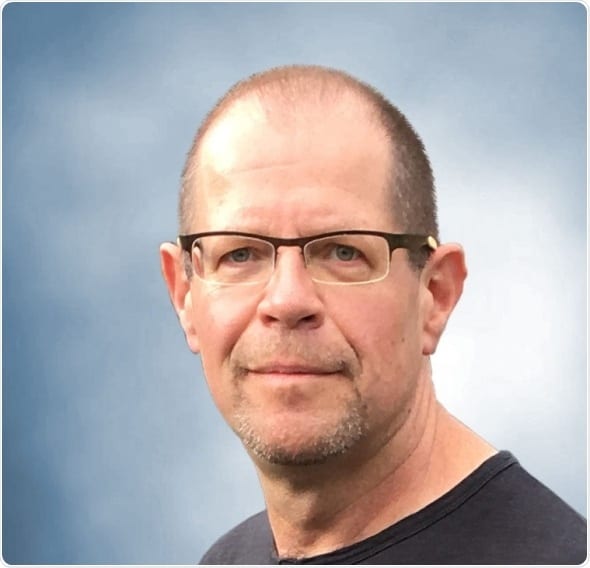 Thomas Bre­gen­z­er
→ Cy­tel, which pro­vides clin­i­cal re­search ser­vices and soft­ware so­lu­tions for the de­sign and analy­sis of clin­i­cal tri­als, has named Thomas Bre­gen­z­er glob­al head of bio­sta­tis­tics. Bre­gen­z­er was at Parex­el for more than 21 years, most re­cent­ly as se­nior di­rec­tor, EU head of bio­sta­tis­tics and sta­tis­ti­cal pro­gram­ming.
→ GNS Health­care has in­tro­duced Earl Stein­berg as chief of its health plan di­vi­sion to "ad­vance the com­pa­ny's health plan of­fer­ings and dri­ve clin­i­cal an­a­lyt­ics ef­forts across GNS, par­tic­u­lar­ly with­in bio­phar­ma mar­ket-ac­cess and val­ue-based drug col­lab­o­ra­tions be­tween bio­phar­ma and pay­ers." Stein­berg comes to GNS af­ter be­ing co-founder and CEO of xG Health So­lu­tions.