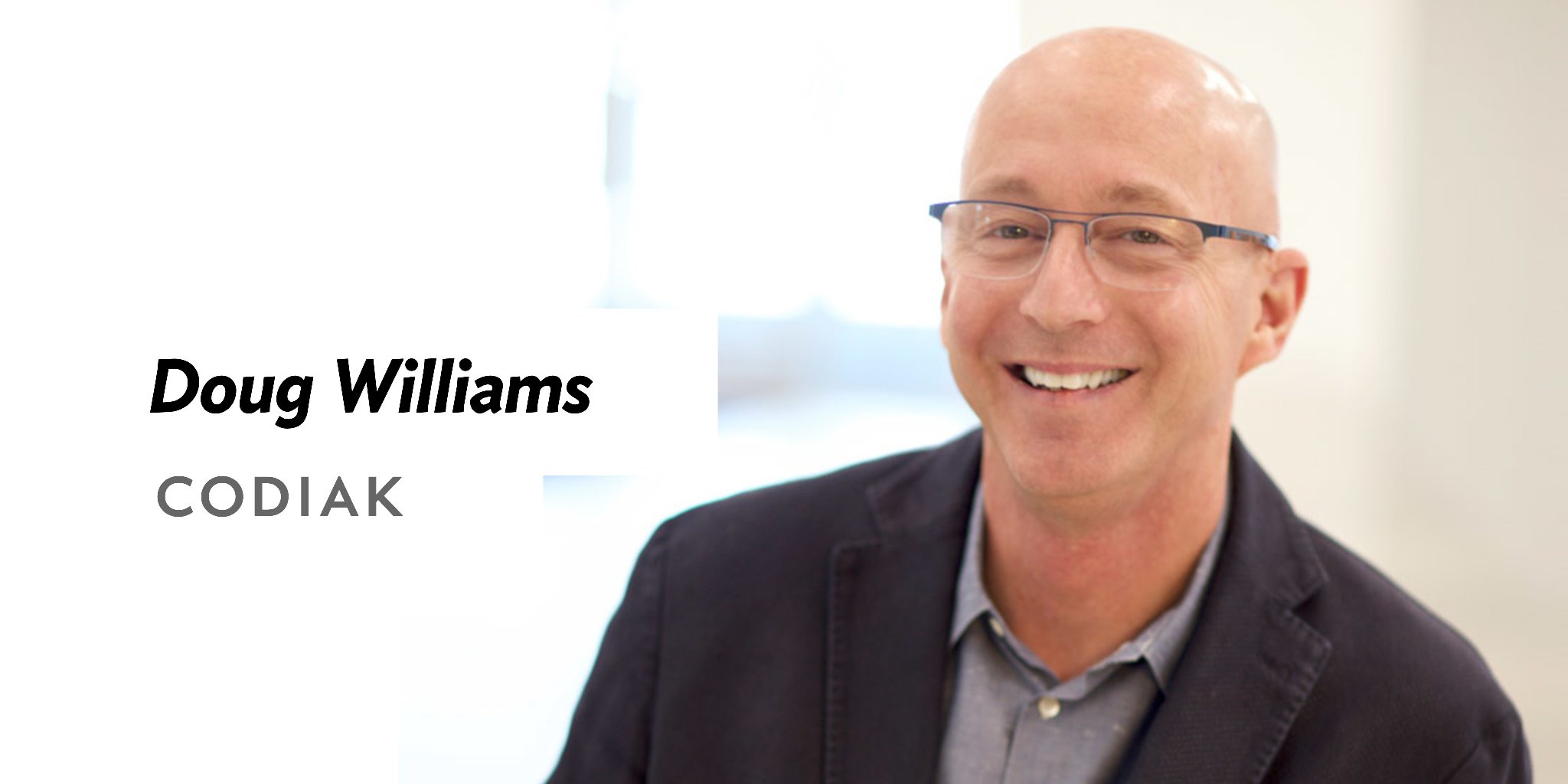 Doug Williams ups the ante at Co­di­ak Bio to $168.5M in a dri­ve to first hu­man study
When Doug Williams ex­it­ed his role as R&D chief at Bio­gen a cou­ple of years ago to run his own start­up, he made the leap based on the promise that some of the ven­ture play­ers in biotech were buy­ing in­to a whole new ap­proach to com­pa­ny cre­ation.
Shoe­string bud­gets were be­ing re­placed with com­pa­ny launch plans that dwarfed the old VC mod­el. And a tra­di­tion­al fo­cus on one or two as­sets shift­ed to a com­mit­ment to pricey pipeline con­struc­tion.
"For me," Williams tells me, "part of what was the rea­son to coax me out of a pret­ty good day job at Bio­gen was not on­ly the in­ter­est around tech­nol­o­gy ma­tur­ing to where it looked like a plat­form tech­nol­o­gy, but hav­ing suf­fi­cient funds to keep your head down to make it work, with­out a need to im­me­di­ate­ly raise small tranch­es."
Says Williams: "It is the new mod­el."
That "new mod­el" in ven­ture in­vest­ing just de­liv­ered a $76.5 mil­lion round for Co­di­ak Bio­Sciences, bring­ing Williams' to­tal raise to $168.5 mil­lion in two years.
Not sur­pris­ing­ly, the syn­di­cate be­hind Co­di­ak in­cludes Arch and Flag­ship, which have been seed­ing a grow­ing slate of these en­ter­prise class up­starts. In this case, Williams is now bankrolled in­to 2020 as he moves his first pro­gram to an IND in about a year as he starts to bring his head up in a high-stakes move to the clin­ic.
The plat­form that Williams and his staff of 48 are build­ing — a struc­ture de­signed to de­liv­er mul­ti­ple ther­a­peu­tics for it­self and the in­dus­try part­ners that he wants to bring on board now — fo­cus­es on the sci­en­tif­ic un­der­stand­ing the com­pa­ny's in­tel­lec­tu­al founders formed of the way the hu­man body re­lies on ex­o­somes as a kind of cel­lu­lar freight ser­vice, car­ry­ing pay­loads of nu­cle­ic acids, pro­teins, small mol­e­cules and more through the var­i­ous road­blocks your body us­es to check the spread of threat­en­ing sub­stances.
By hi­jack­ing the sys­tem, Co­di­ak is look­ing to cre­ate a whole new way to drug the cur­rent­ly un­drug­gable. And their first ef­fort will be to jump on board these nanopar­ti­cles with an siR­NA tar­get­ing KRAS that has shown promise in a va­ri­ety of mod­els for pan­cre­at­ic can­cer.
Not long af­ter the com­pa­ny launch, Williams brought in Jan Löt­vall from Göte­borg Uni­ver­si­ty as chief sci­en­tist. It was Löt­vall who did some of the pi­o­neer­ing lab work — along with re­search at MD An­der­son — that demon­strat­ed a decade ago how ex­o­somes could trans­fer nu­cle­ic acids be­tween cells.
"It got peo­ple to re­think how they might be use­ful to de­liv­er com­plex pay­loads," says Williams, who was one of the first in a group of Bio­gen ex­ecs like CEO George Scan­gos (Vir) and Steve Holtz­man (Deci­bel) to jump ship and head back in­to the biotech are­na to start their own com­pa­nies.
Now he has the mon­ey to see if it can work in hu­mans the way the sci­ence sug­gests it can. In ad­di­tion to Flag­ship and Arch, the syn­di­cate be­hind Co­di­ak in­cludes Fi­deli­ty Man­age­ment and Re­search Com­pa­ny, the Alas­ka Per­ma­nent Fund and Alexan­dria Ven­ture In­vest­ments, with new in­vestors in­clud­ing Qatar In­vest­ment Au­thor­i­ty, Box­er Cap­i­tal of the Tavi­s­tock Group, Sirona Cap­i­tal, EcoR1 Cap­i­tal, and Cas­din Cap­i­tal.