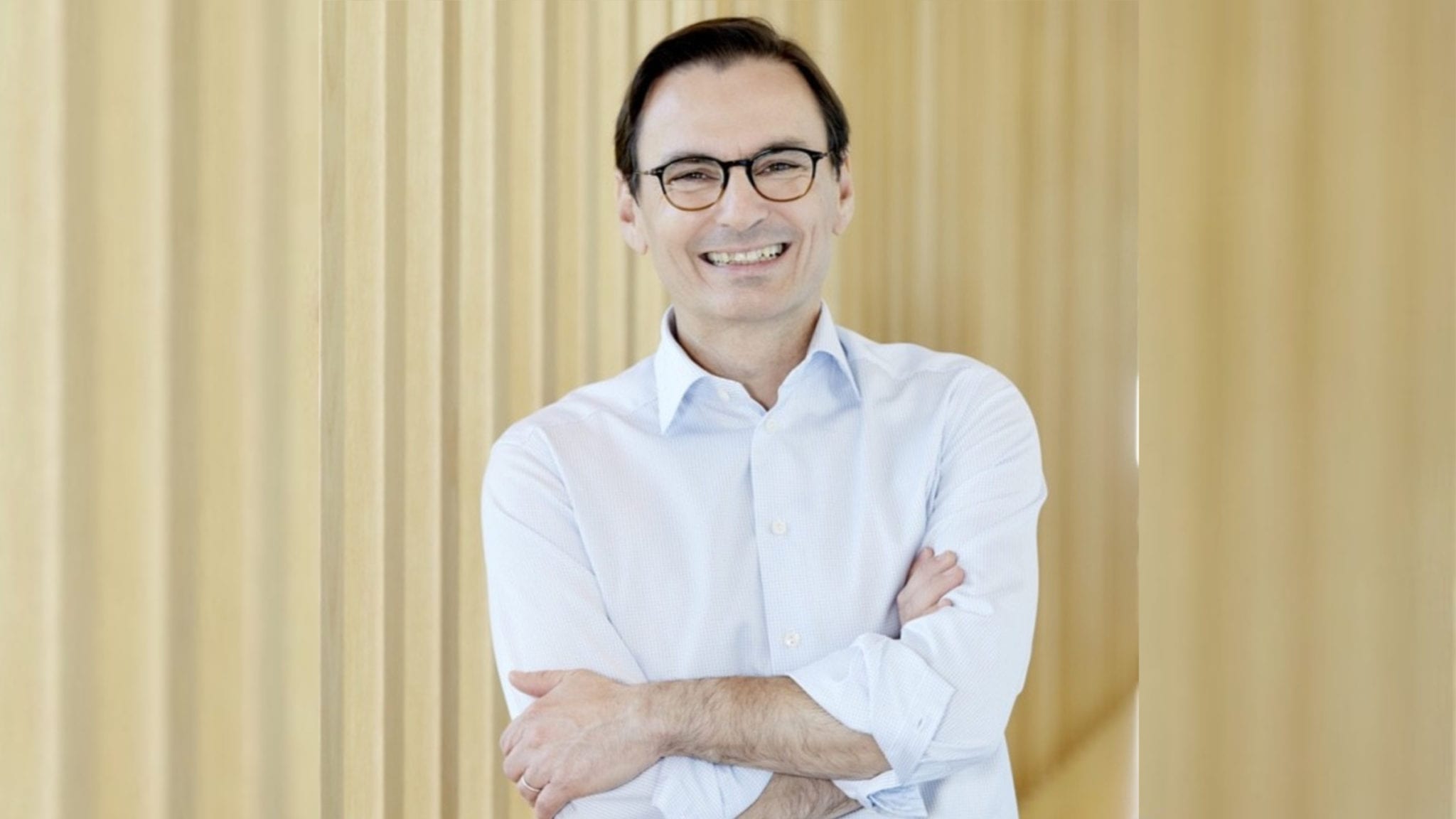 Fabrice Chouraqui, Cellarity CEO-partner (LinkedIn)
Drug de­vel­op­er, Big Phar­ma com­mer­cial ex­ec, now an up­start biotech chief — Fab­rice Chouraqui is ready to try some­thing new as a 'CEO-part­ner' at Flag­ship
Fab­rice Chouraqui's ca­reer has tak­en some big twists along his life jour­ney. He got his Phar­mD at Uni­ver­sité Paris Descartes and jumped in­to the drug de­vel­op­ment game for a bit. Then he took a sharp turn and went back to school to get his MBA at In­sead be­fore re­turn­ing to phar­ma on the com­mer­cial side.
Twen­ty years lat­er, af­ter steadi­ly ris­ing through the ranks and jour­ney­ing the globe to nab a top job as pres­i­dent of US phar­ma for the Basel-based No­var­tis, Chouraqui ex­it­ed in an­oth­er ca­reer switch. And now he's head­ed in­to a hy­brid po­si­tion as a CEO-part­ner at Flag­ship, where he'll take a shot at lead­ing Cel­lar­i­ty — one of the VC's lat­est par­a­digm-chang­ing com­pa­nies of the ground­break­ing mod­el that as­pires to de­liv­er a new plat­form to the world of drug R&D.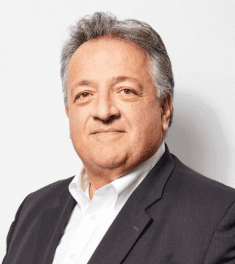 Noubar Afeyan
In the lat­est switch-up, he's chang­ing a top ex­ec­u­tive po­si­tion in a Swiss-based glob­al or­ga­ni­za­tion su­per­vis­ing thou­sands of staffers for a role run­ning a team of 50 en­gaged in deep sci­ence that mar­ries new in­sights in­to cel­lu­lar bi­ol­o­gy and AI in Cam­bridge, MA. And he's com­mit­ted to a dual role as ven­ture part­ner, con­tribut­ing his own ideas to shap­ing the strat­e­gy and ex­e­cu­tion at Flag­ship.
It's all a bit head-spin­ning, but Chouraqui ap­pears to be tak­ing it all in stride.
It's time, he says, to "get back to val­ue cre­ation … I'm some­one who is pas­sion­ate about pro­gress­ing med­ical sci­ence." And right now, he says, sci­ence has nev­er been pro­gress­ing as fast as it is now.
Flag­ship chief Noubar Afeyan has en­joyed bring­ing in ex-phar­ma ex­ecs, in­clud­ing top play­ers at No­var­tis like David Ep­stein. They fit well in­to a world where the Flag­ship team builds plat­forms and com­pa­nies from scratch, helped by record set­ting funds and a de­vot­ed group of in­vestors.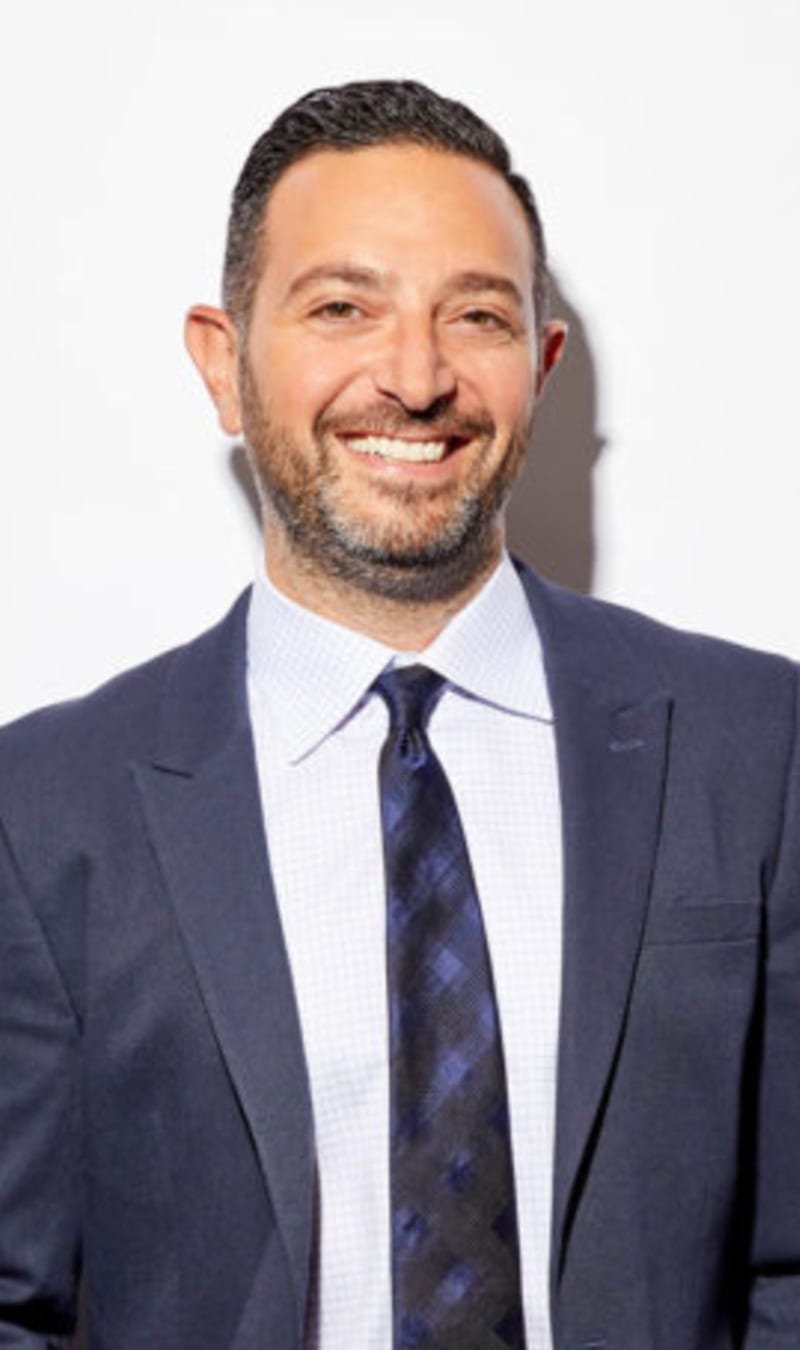 Avak Kahve­jian
Avak Kahve­jian, Flag­ship gen­er­al part­ner and found­ing CEO at Cel­lar­i­ty, says they're try­ing some­thing new with this dual role of biotech chief and VC part­ner. As he ex­plains it, it's an op­por­tu­ni­ty to bring some­one in to help guide the com­pa­ny at an ear­ly stage, while join­ing the Flag­ship team to help sharp­en the ven­ture group's think­ing — "mean­ing that we're all work­ing to­geth­er to think about strat­e­gy and vi­sion, ex­e­cute that to­geth­er."
Chouraqui has no trou­ble bal­anc­ing strat­e­gy and vi­sion.
"We need to think dif­fer­ent­ly," he says, point­ing to the same gris­ly stats on de­vel­op­ment risk — with a soul-killing 90% clin­i­cal fail­ure rate — that dom­i­nates dis­cus­sions on ROI.
"Thanks to the in­te­gra­tion of tech­nol­o­gy and bi­ol­o­gy," says the new­ly-mint­ed CEO, "we are able to op­er­ate at a new lev­el. That lev­el is the cell, where we can dig­i­tal­ly map cell be­hav­ior and de­vel­op drugs that can in­flu­ence cell be­hav­ior."
Now he just needs to get in­to the clin­ic and give it a whirl — though time­lines are one top­ic Chouraqui is steer­ing well clear of.