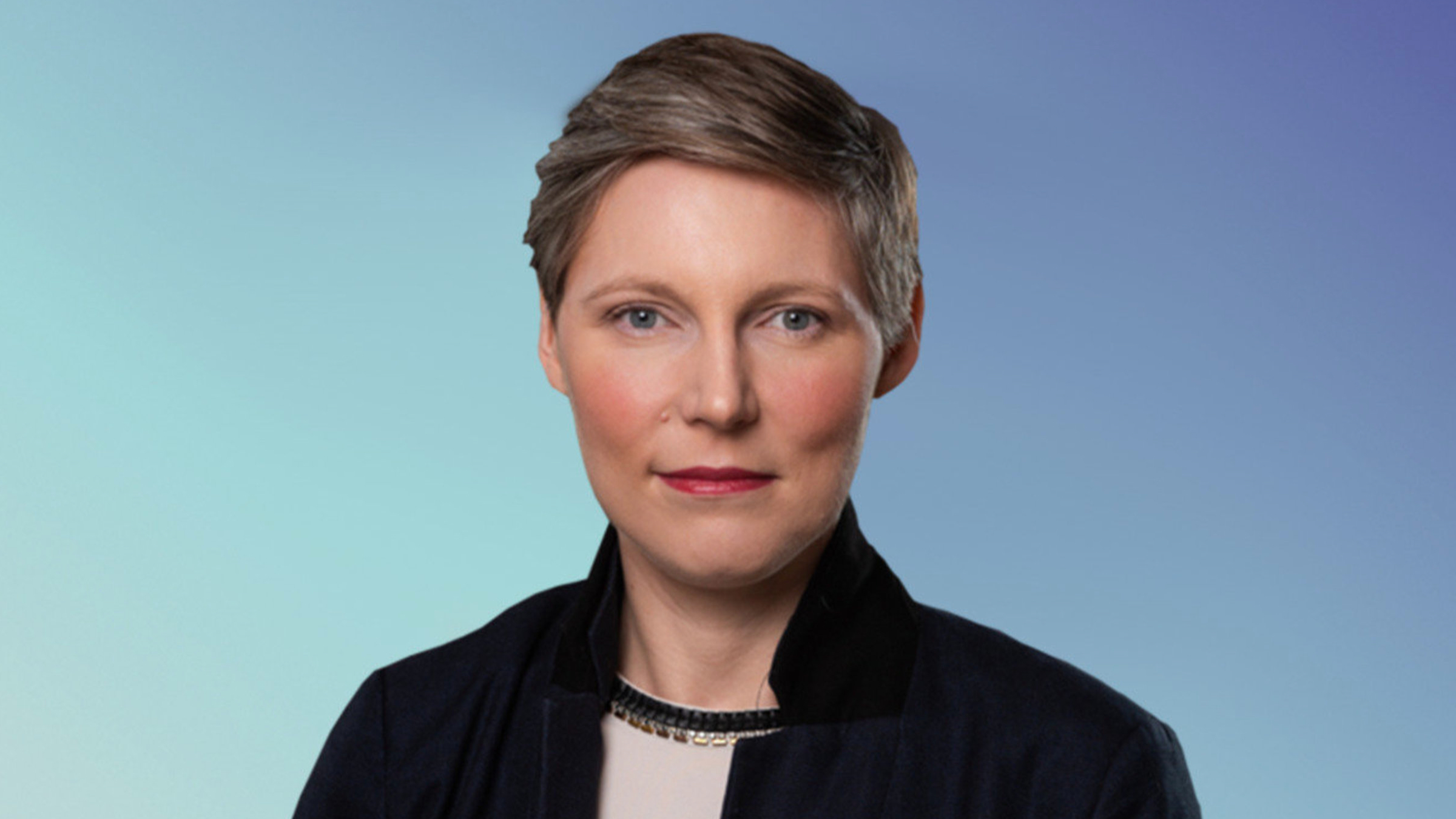 Danuta Jeziorska, Nucleome Therapeutics CEO
Drug dis­cov­ery biotech look­ing in­to the 'dark' re­gions of the hu­man genome picks up a $40M+ Se­ries A
While the com­bo of ma­chine learn­ing and drug dis­cov­ery has man­aged to rake in a lot of cap­i­tal for com­pa­nies this year, one biotech is look­ing to the dark side of the genome to stand out.
Nu­cle­ome Ther­a­peu­tics, a UK-based com­pa­ny found­ed in 2019 and spun off from Ox­ford Uni­ver­si­ty, is seek­ing to cre­ate pre­ci­sion med­i­cines by de­cod­ing "dark mat­ter" from the hu­man genome to find tar­gets no one else has gone af­ter. The com­pa­ny has now gar­nered a £37.5 mil­lion ($42.4 mil­lion) Se­ries A to ad­vance its dis­ease pro­grams and build out its plat­form.
In an in­ter­view with End­points News, Nu­cle­ome CEO and co-founder Danu­ta Jeziors­ka said when the hu­man genome was se­quenced, sci­en­tists found that around 98% of the DNA that we have did not con­tain genes. While they didn't ful­ly ap­pre­ci­ate what it was, the sci­en­tif­ic com­mu­ni­ty has come to un­der­stand that with­in this space there is an "in­struc­tion man­u­al of sorts." The area es­sen­tial­ly does not en­code pro­teins but con­tains a large num­ber of ge­net­ic changes as­so­ci­at­ed with dis­ease.
"So, if you think in each cell, you have the same DNA, you have two me­ters of DNA, but then you have hun­dreds of cell types," she said. "So how the cell knows that from the 22,000 genes that are there, which ones to turn on and which ones to turn off, and al­so in which amounts? And this is the dark genome — it's like the in­struc­tion man­u­al."
If this area is af­fect­ed there could be ei­ther not enough or too much pro­tein pro­duced, or an onco­gene can be turned on in the wrong place. Jeziors­ka of­fers the dis­ease al­pha tha­lassemia as an ex­am­ple of the role the dark genome can play when af­fect­ed.
One of the rea­sons that oth­ers have not pur­sued the dark genome, Jeziors­ka said, is that pre­vi­ous tools were not present to un­der­stand its func­tion and were not pre­cise enough, but that us­ing ma­chine learn­ing and the com­pa­ny's 3D tech­nol­o­gy might get the job done.
The com­pa­ny uti­lizes "3D genome tech­nol­o­gy" in its plat­form along with ma­chine learn­ing to dis­cov­er genes that are linked to dis­eases, with the even­tu­al goal of find­ing drug­gable can­di­dates. This tech­nol­o­gy was in­vent­ed by the found­ing team at Nu­cle­ome and al­lows the team to look at how DNA is fold­ed in the cell from a 3D per­spec­tive and help to un­lock the ge­net­ic vari­ants in the "dark" ar­eas, which will help elu­ci­date their func­tion, Jeziors­ka ex­plained.
By us­ing this tech­nol­o­gy com­bined with ma­chine learn­ing, the com­pa­ny is cur­rent­ly look­ing at tar­gets in the au­toim­mune dis­ease space, how­ev­er, the com­pa­ny does not have a can­di­date pre­pared yet.
So far, the com­pa­ny has raised £5.2 mil­lion ($5.8 mil­lion) in seed fund­ing and cur­rent­ly has a team of around 20. This lat­est in­jec­tion will give the com­pa­ny around three years of run­way to build out its plat­form and get a can­di­date to­geth­er. The com­pa­ny will al­so look to dou­ble its head­count and will look to build part­ner­ships with larg­er phar­ma com­pa­nies.
The round was led by M Ven­tures, the VC arm of Mer­ck KGaA. John­son and John­son In­no­va­tion, Pfiz­er Ven­tures, British Pa­tient Cap­i­tal and Ox­ford Sci­ence En­ter­pris­es all par­tic­i­pat­ed in the round.