Duchenne MD dad piv­ots from last-minute alert on FDA's par­tial hold to $125M IPO for Sol­id Bio
In most IPOs, risk fac­tors can range from any­thing from "our lead drug may not work" to the threat of famine and plague — they're in­tend­ed to cov­er vir­tu­al­ly every con­tin­gency.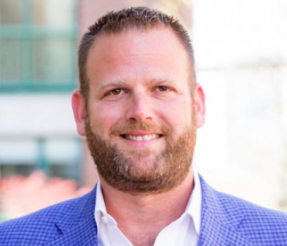 Ilan Gan­ot
But as Ilan Gan­ot was out drum­ming up sup­port for his $125 mil­lion IPO for Sol­id Bio­sciences in re­cent months, there was one key risk fac­tor that hadn't been in­clud­ed. The FDA had put its lead drug on par­tial clin­i­cal hold in No­vem­ber, with reg­u­la­tors re­fus­ing to al­low re­searchers to start test­ing the high dose.
On­ly the low dose was green-light­ed for the tri­al, the com­pa­ny dis­closed in a tardy amend­ment to the IPO to­day, but the high dose was stymied un­til Sol­id could "sub­mit ad­di­tion­al CMC in­for­ma­tion that demon­strates that man­u­fac­tur­ing ca­pac­i­ty and prod­uct at­trib­ut­es can sup­port the high-dose group."
And that's not all.
Ear­li­er this month the biotech not­ed that gene ther­a­py pi­o­neer James Wil­son from Penn had re­signed from their sci­en­tif­ic ad­vi­so­ry board due to ris­ing safe­ty con­cerns re­lat­ed to high dos­ing us­ing the vec­tor he had de­vel­oped.
Re­cent­ly, James M. Wil­son, M.D., Ph.D., re­signed from our Sci­en­tif­ic Ad­vi­so­ry Board cit­ing emerg­ing con­cerns about the pos­si­ble risks of high sys­temic dos­ing of AAV. If in the fu­ture we are un­able to demon­strate that any such ad­verse events were not caused by the ad­min­is­tra­tion process or re­lat­ed pro­ce­dures, the FDA, the Eu­ro­pean Com­mis­sion, the EMA or oth­er reg­u­la­to­ry au­thor­i­ties could or­der us to cease fur­ther de­vel­op­ment of, or de­ny ap­proval of, SGT-001 or our oth­er prod­uct can­di­date for any or all tar­get­ed in­di­ca­tions.
The news, though, didn't hit un­til Sol­id Bio was wrap­ping up the pric­ing. Sol­id has been plan­ning to sell about 6 mil­lion shares at $16 to $18 a share, with a mar­ket val­u­a­tion of rough­ly $550 mil­lion. Thurs­day evening, Sol­id put out an an­nounce­ment that they had sold 7.8 mil­lion shares at $16 apiece.
Their suc­cess comes amid a wave of fresh hits on the IPO front. Men­lo Ther­a­peu­tics bagged $119 mil­lion in an up­sized of­fer­ing to get the sea­son un­der­way on Thurs­day. And right on the heels of the move by Sol­id Bio, resTOR­bio raised $85 mil­lion and Ar­mo gar­nered $86 mil­lion, bring­ing the to­tal haul from 4 IPOs in two days to $415 mil­lion, which is sure to in­spire plen­ty more new IPOs in Q1.
Gan­ot — a for­mer JP Mor­gan in­vest­ment banker — has made much of the fact that he's a Duchenne MD dad out to find a gene ther­a­py that could cure the lethal, rare dis­ease. By in­tro­duc­ing a syn­thet­ic dy­s­trophin trans­gene con­struct, called mi­crody­s­trophin, via a vi­ral vec­tor, the com­pa­ny hopes to prove it can do what Sarep­ta and oth­ers have been grop­ing for with one de­ci­sive in­ter­ven­tion. And he had at­tract­ed some heavy­weight back­ers, in­clud­ing RA Cap­i­tal and their col­leagues at Bain.
Now their new risk fac­tor in­cludes the note that the drug may fail if they can't get the FDA to lift the hold, which they were in­formed of at least two months ago.
I not­ed at the be­gin­ning of Jan­u­ary that the IPO Gan­ot filed al­so failed to lay out ex­act­ly who owned what in the com­pa­ny, an odd omis­sion for some­one shoot­ing to raise that much cash.
The lat­est up­dates in­clude the fact that Gan­ot owns 4.3% of the com­pa­ny with JPMC Strate­gic In­vest­ments in for 9% and Per­cep­tive at 8.7%.
Gan­ot him­self will earn a base salary of $450,000 this year, with a shot at a $200,000 bonus. And his wife is al­so work­ing for the com­pa­ny, with a salary that's un­der $200,000.
The stock will trade as $SLDB, with every­one look­ing to see where it heads on Fri­day.