Ed­i­tas and Cel­gene sub Juno are tack­ling hottest im­munother­a­py cells
As the first CRISPR-edit­ed can­cer pa­tients watch their treat­ments un­fold, one of the first CRISPR com­pa­nies is re­jig­ging a ma­jor on­col­o­gy deal.
Ed­i­tas Med­i­cine is amend­ing its long-run­ning col­lab­o­ra­tion with Cel­gene and their sub­sidiary Juno Ther­a­peu­tics. The new deal will ex­pand the fo­cus of their work to cov­er a sub­set of im­mune cells that have be­come an in­creas­ing­ly hot tar­get for im­munother­a­py: gam­ma-delta cells.
The deal will make Ed­i­tas el­i­gi­ble for a $70 mil­lion pay­ment along with oth­er pos­si­ble mile­stones and roy­al­ties.
"It's a sig­nif­i­cant ex­pan­sion" of the deal, Ed­i­tas CSO Char­lie Al­bright told End­points News. "These cells are part of the im­mune sys­tem and have sig­nif­i­cant po­ten­tial to treat sol­id tu­mors.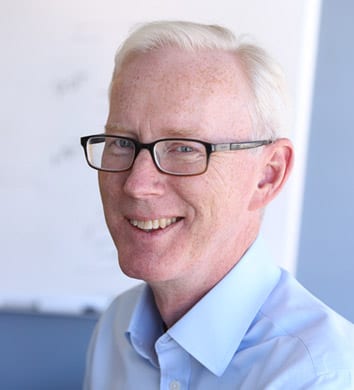 Char­lie Al­bright
Since it be­gan in 2015, the Juno-Ed­i­tas col­lab­o­ra­tion has fo­cused large­ly on al­pha-be­ta cells, the ones out­fit­ted with the spe­cial re­cep­tors in cur­rent CAR-T treat­ments. Sci­en­tists at those com­pa­nies and else­where have most pub­licly tried to ap­ply CRISPR to im­prove CAR-T, which now work sole­ly through vi­ral gene trans­fer.
But they have al­so worked on ex­pand­ing the ap­proach to oth­er im­mune cell types in hopes of mak­ing the treat­ment more ef­fec­tive, more ac­ces­si­ble or — as is the case with some of the gam­ma delta re­search — ex­pand it in­to oth­er can­cer types, es­pe­cial­ly sol­id tu­mors.
Ed­i­tas has been slow­ly build­ing their gam­ma-delta base through­out the year, Al­bright said. In April, they signed an agree­ment with Blue­Rock, in part to ac­cess pluripo­tent stem cells they hope to make in­to en­gi­neered gam­ma-delta cells that can be de­liv­ered to a pa­tient. (Es­sen­tial­ly a form of off-the-shelf CAR–T).
Sev­er­al com­pa­nies are now pur­su­ing gam­ma-delta im­munother­a­pies, in­clud­ing Gam­maDelta Ther­a­peu­tics and its new spin­off Adap­tate and Re­gen­eron-backed Adicet Bio. They're bet­ting chiefly on these cells' abil­i­ty to pen­e­trate the sol­id tu­mors that have been so re­sis­tant to the first wave of CAR-T treat­ments.
Al­bright ar­gued, though, that for these tech­niques to work you need gene edit­ing. In­nate abil­i­ties in the cells have to be tuned up, he said. You have to in­crease cells' per­sis­tence and en­hance their abil­i­ty to sur­vive in a tu­mors' mi­cro-en­vi­ron­ment. Ide­al­ly, he said, you even give it new abil­i­ties, such as the pow­er to cat­alyze the body's in­nate im­mune sys­tem.
"You can't do that with vi­ral trans­duc­tion," Al­bright said. "You need gene edit­ing."