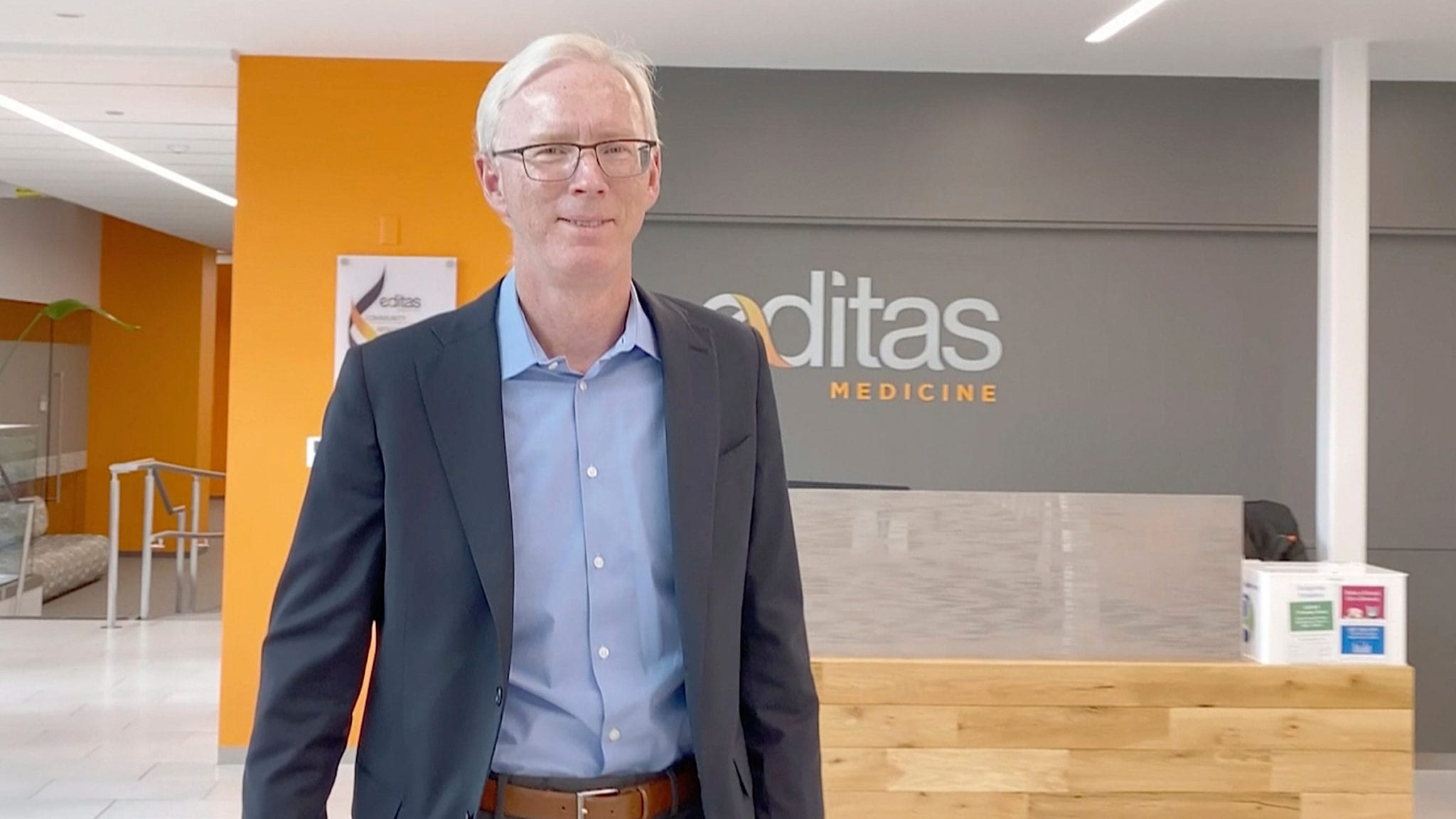 Charles Albright (Rodrique Ngowi, AP Images)
Ed­i­tas Med­i­cine's sci­ence head Al­bright leaves for new job just as biotech gets tri­al clear­ance for sick­le cell ther­a­py
Ed­i­tas Med­i­cine has re­ceived the FDA's bless­ing to en­ter the clin­ic with its first ex vi­vo cell ther­a­py — but it will do so with­out CSO Charles Al­bright, who is leav­ing his post for the same gig at an ear­ly-stage com­pa­ny.
The FDA clear­ance was an­nounced min­utes af­ter Ed­i­tas shared word of Al­bright's de­par­ture ear­ly Mon­day morn­ing. The bit­ter­sweet news caused the biotech's stock $ED­IT to sink more than 12%, with shares hov­er­ing around $79 apiece.
While we don't know ex­act­ly where Al­bright is head­ing next, an Ed­i­tas spokesper­son hint­ed that it's some­thing ear­ly-stage. The Bris­tol My­ers Squibb vet earned his doc­tor­ate in bi­ol­o­gy from MIT, and worked at the Cam­bridge, MA-based biotech for over four years.
"We have an ex­cep­tion­al team in place, and we are con­fi­dent that im­por­tant mile­stones for our pipeline and pro­grams will be met while we search for a re­place­ment for Char­lie," the spokesper­son said in an email.
Ed­i­tas is now be­gin­ning the search for a new CSO as it aims to dose pa­tients this year in the safe­ty por­tion of a Phase I/II tri­al for its sick­le cell can­di­date, ED­IT-301.
Sick­le cell dis­ease is an in­her­it­ed blood dis­or­der caused by a mu­ta­tion in the be­ta-glo­bin gene that leads to poly­mer­iza­tion of the sick­le he­mo­glo­bin pro­tein (HbS). The dis­ease is char­ac­ter­ized by mis­shapen red blood cells, which can block blood flow and cause ane­mia, pain, or­gan fail­ure and, in some cas­es, death.
ED­IT-301 us­es sick­le pa­tient CD34+ cells that are ge­net­i­cal­ly mod­i­fied us­ing a CRISPR/Cas12a ri­bonu­cle­o­pro­tein (RNP). Ed­i­tas says that red blood cells de­rived from ED­IT-301 CD34+ cells show a sus­tained in­crease in fe­tal he­mo­glo­bin (HbF) pro­duc­tion, which fights sick­le cell dis­ease by in­hibit­ing HbS poly­mer­iza­tion.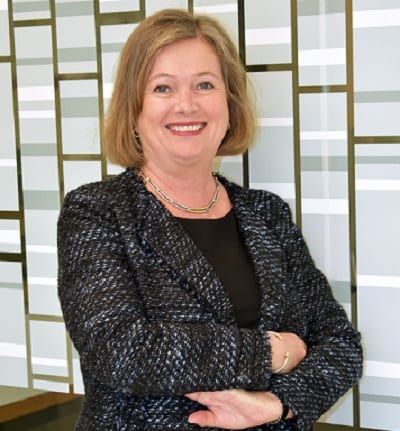 Cindy Collins
"The FDA's clear­ance for ini­ti­a­tion for our ED­IT-301 clin­i­cal tri­al is an ex­cit­ing mo­ment for us and the pa­tients we hope to serve. We look for­ward to bring­ing this po­ten­tial­ly best-in-class, one-time, durable med­i­cine in­to the clin­ic and to pa­tients," Ed­i­tas CEO Cindy Collins said in a state­ment.
The Phase I/II tri­al, dubbed RU­BY, is ex­pect­ed to kick off this year, and Ed­i­tas plans on sub­mit­ting an­oth­er IND ap­pli­ca­tion for the can­di­date to treat be­ta-tha­lassemia by the end of the year. But be­fore it can be­gin the ef­fi­ca­cy por­tion of the RU­BY study, the biotech says it has to clear up a par­tial clin­i­cal hold by "de­vel­op­ing an im­proved po­ten­cy as­say."
Back in Au­gust, Ed­i­tas snagged the rights to its lead can­di­date, ED­IT-101, back from Ab­b­Vie. The phar­ma picked up the gene edit­ing pro­gram when it ac­quired Al­ler­gan, which had paid $90 mil­lion up­front to form a CRISPR al­liance with Ed­i­tas a few years ago. The pro­gram cen­ters on LCA10, a rare, in­her­it­ed reti­nal de­gen­er­a­tive dis­ease that ap­pears in child­hood and leads to blind­ness.
Collins said at the time that she was "pleased" to get the oc­u­lar pro­grams back, and that Ed­i­tas planned to con­tin­ue a Phase I/II tri­al for ED­IT-101 called BRIL­LIANCE. The com­pa­ny ex­pects to dose the first pa­tient in an adult mid-dose co­hort of the tri­al in Q1 2021, and read out ini­tial da­ta by the end of the year.
It al­so ex­pects to de­clare a new can­di­date for re­tini­tis pig­men­tosa type 4 (adRP4) by the end of the year.
"I have great­ly en­joyed work­ing along­side the ex­treme­ly tal­ent­ed team here at Ed­i­tas Med­i­cine. To­geth­er, we ad­vanced the rev­o­lu­tion­ary CRISPR gene edit­ing sys­tem in­to a pipeline of ex­per­i­men­tal med­i­cines," Al­bright said in a state­ment. "I look for­ward to watch­ing Ed­i­tas Med­i­cine's suc­cess­es con­tin­ue in the fu­ture, de­vel­op­ing many trans­for­ma­tive med­i­cines for peo­ple in great need."