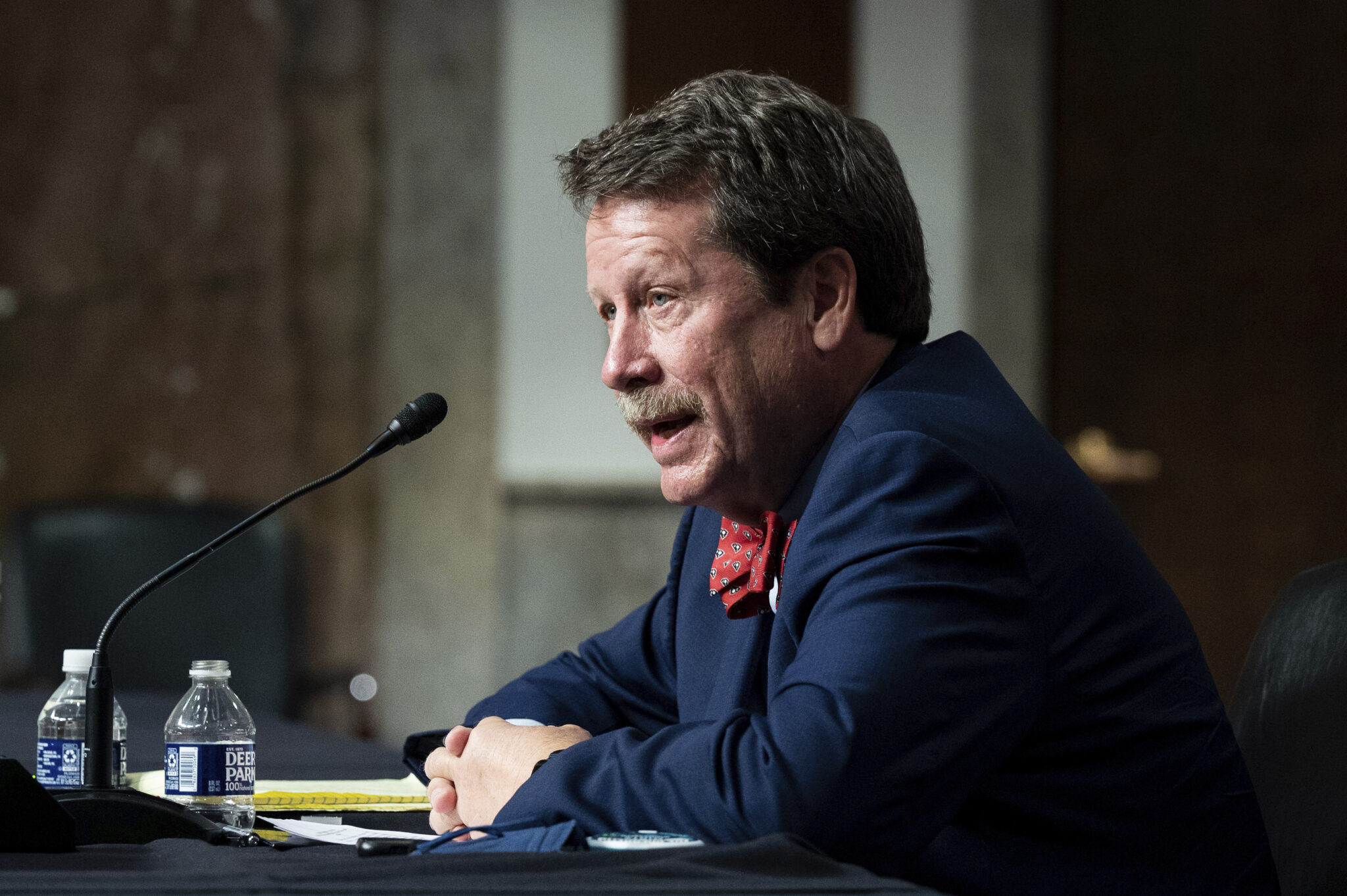 Robert Califf (Michael Brochstein/Sipa USA via AP Images)
Ed­i­to­r­i­al: With Califf con­firmed, FDA needs to re­turn to pri­or­i­ties lost to the pan­dem­ic and im­prove its mes­sag­ing
The pan­dem­ic is by no means over, and the FDA will sure­ly con­tin­ue to pri­or­i­tize the nec­es­sary EUAs for ad­di­tion­al ther­a­pies and tar­get­ed vac­cines as well as oth­er mea­sures to bring down the bal­loon­ing death toll.
In fact, the first big item on new­ly Sen­ate-con­firmed FDA com­mish Rob Califf's plate will be the or­deal around Pfiz­er's vac­cine for the youngest chil­dren.
The FDA last week rubbed egg on its own face by not on­ly call­ing for Pfiz­er to sub­mit da­ta, but sched­ul­ing an ad­comm to re­view the da­ta on this low­est-dose vac­cine, con­tem­plat­ing start­ing with two dos­es be­fore wait­ing for da­ta on a third.
But as the ad­comm drew close, FDA pulled back and post­poned it af­ter re­ceiv­ing some "late-break­ing" da­ta from Pfiz­er. In­stead, the agency de­cid­ed to just wait for the third dose for these youngest chil­dren, con­firm­ing what Pfiz­er had said all along.
These are the kinds of own-goals the FDA needs to avoid un­der Califf.
He's al­so go­ing to have to come up with a plan to shep­herd all of these Covid-re­lat­ed emer­gency use au­tho­riza­tions in­to full ap­provals as politi­cians seek to halt the pub­lic health emer­gency now that Omi­cron cas­es are wan­ing, and as gov­ern­ment funds may be scarce.
But be­yond Covid, Califf will have to help ush­er in the lat­est ne­go­ti­at­ed deals for in­dus­try user fees, which fund the ma­jor­i­ty of the agency's drug re­views. Con­gress has un­til the end of Sep­tem­ber to reau­tho­rize the leg­is­la­tion and Califf will be the one who has to en­sure the pack­ages get passed.
Califf al­so can lay out some of his own agen­da and tar­get pri­or­i­ties that have fall­en to the way­side over the past two-plus years, like re­form­ing the ac­cel­er­at­ed ap­proval path­way, which he's promised Sen. Ron Wyden he would take on, and ce­ment­ing how the agency us­es re­al-world ev­i­dence (ran­dom­ized or not) in its de­ci­sion mak­ing.
Lucky for Califf, both Janet Wood­cock, at least to start, will be there to sup­port him with her 35+ years of agency ex­pe­ri­ence, and Pe­ter Marks at CBER will con­tin­ue to ex­plain vac­cine de­ci­sions as on­ly he can.
While Wood­cock pre­vi­ous­ly told me that FDA isn't re­al­ly in the busi­ness of polic­ing mis­in­for­ma­tion about Covid-19 vac­cines, Califf may turn over a new page here too.
"I'm go­ing to be very ag­gres­sive in this area of med­ical mis­in­for­ma­tion," he told sen­a­tors on the health com­mit­tee.
In­deed, the FDA un­der Califf should take a page out of Scott Got­tlieb's book and bet­ter ex­plain each de­ci­sion, not on­ly to the pub­lic but to the me­dia too (to avoid head­lines like the one in NBC News last week that said, "Pfiz­er pulls FDA re­quest for Covid vac­cine for kids un­der 5").
This is im­por­tant al­so be­cause so many Amer­i­cans have lost faith in gov­ern­ment-run sci­en­tif­ic in­sti­tu­tions and be­cause Marks and oth­ers at the agency are very ar­tic­u­late in ex­plain­ing what's go­ing on. At the very least, those ex­perts should be speak­ing to the me­dia more reg­u­lar­ly.
While it's un­der­stand­able that an agency like FDA has to keep con­fi­den­tial in­dus­try da­ta se­cret, the agency still needs to do more than just is­sue a PR, and then copy and paste bits and pieces of that PR in re­spons­es to me­dia. Make se­nior of­fi­cials avail­able for dis­cus­sions, find new ways to com­mu­ni­cate with the pub­lic, and most of all, stick with the da­ta. That shouldn't be a prob­lem for Rob Califf.