Eiger chalks up one win, one loss be­tween a pair of PhII rare dis­ease drugs, reshuf­fling pri­or­i­ties
Months af­ter Eiger Bio­phar­ma­ceu­ti­cals con­ced­ed uben­imex had no ef­fect in pul­monary ar­te­r­i­al hy­per­ten­sion, the drug has proven to be a flop again — this time in low­er leg lym­phede­ma.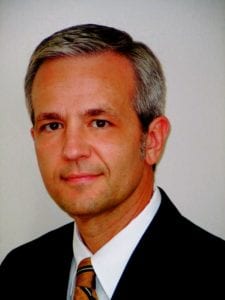 David Cory
When com­pared to place­bo in a Phase II study, pa­tients on uben­imex showed no im­prove­ment in the swelling on their limbs, whether mea­sured by skin thick­ness (pri­ma­ry end­point) nor limb vol­ume and bioim­ped­ance (sec­ondary end­point).
While in­ves­ti­ga­tors in the clin­ic may fur­ther an­a­lyze in­di­vid­ual pa­tient re­spons­es that "war­rant fur­ther ex­plo­ration," the Pa­lo Al­to-based biotech says it is not plan­ning any ad­di­tion­al clin­i­cal work un­less a part­ner comes along, pre­fer­ring in­stead to fo­cus on a sec­ond set of Phase II re­sults al­so an­nounced to­day.
In­vestors are ap­par­ent­ly hap­py with the glass half full, send­ing shares $EIGR up 11%.
With avex­i­tide, Eiger is tar­get­ing the dan­ger­ous­ly low blood glu­cose lev­els that some pa­tients ex­pe­ri­ence af­ter un­der­go­ing weight loss surgery, known as post-bariatric hy­po­glycemia (PBH). The drug is a glucagon-like pep­tide-1 an­tag­o­nist — in the same class as the GLP-1 drugs mak­ing waves in di­a­betes — dosed sub­cu­ta­neous­ly, de­signed to be ad­min­is­tered by pa­tients them­selves.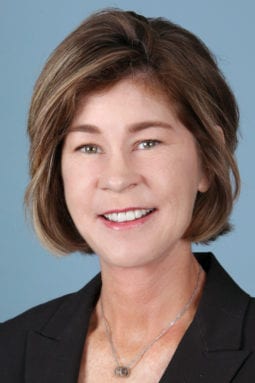 Lisa Porter
"We are very pleased by the re­sults from PRE­VENT, our first out­pa­tient study of avex­i­tide in pa­tients suf­fer­ing from PBH," said Lisa Porter, CMO of meta­bol­ic dis­eases at Eiger. "Avex­i­tide treat­ment led to clin­i­cal­ly mean­ing­ful im­prove­ments con­sis­tent­ly through­out 28-days of treat­ment, re­duc­ing post­pran­di­al hy­per­in­su­line­mic hy­po­glycemia and as­so­ci­at­ed signs and symp­toms."
The whole study last­ed for 42 days for the 18 pa­tients en­rolled: Af­ter 14 days of place­bo in­jec­tions, the pa­tients shift­ed to 30 mg avex­i­tide twice dai­ly for 14 days, and then re­ceived 60 mg dai­ly in­jec­tions for an­oth­er 14 days. Both dos­ing reg­i­mens hit the pri­ma­ry end­point of im­prov­ing post­pran­di­al glu­cose nadir — the low­est blood sug­ar point af­ter meals — at 57.1 mg/dL (p=0.001) and 59.2 mg/dL (p=0.0002) ver­sus the place­bo num­ber of 47.1 mg/dL. The p val­ues were a bit more shaky for the sec­ondary end­point of re­duced post­pran­di­al in­sulin peak, though Eiger claims it's al­so "sta­tis­ti­cal­ly sig­nif­i­cant with avex­i­tide 30 mg BID (349.5 vs 454.5 μIU/mL; p < 0.03) and 60 mg QD (357.2 vs 454.5 μIU/mL; p = 0.04)."
"Eiger is ad­vanc­ing on­ly the most promis­ing pro­grams in our pipeline for rare dis­eases," said David Cory, pres­i­dent and CEO. "The com­pa­ny is now fo­cused on ad­vanc­ing plans for a new drug ap­pli­ca­tion (NDA) in Prog­e­ria, en­roll­ment in the first-ever Phase 3 study in he­pati­tis delta virus (HDV) in­fec­tion, and reg­u­la­to­ry guid­ance in post-bariatric hy­po­glycemia (PBH) in 2019."