Eight years af­ter Eli Lil­ly dumped it, an up­start biotech has nabbed teplizum­ab and filed a $56M IPO to back a PhI­II come­back
Eight years ago, a drug called teplizum­ab went down in flames af­ter it failed in a piv­otal di­a­betes study un­der­tak­en by Eli Lil­ly. But yes­ter­day a lit­tle start­up called Proven­tion Bio in-li­censed it from Macro­Gen­ics, the orig­i­nal de­vel­op­er, whipped around and to­day used it as their lead drug for a $56 mil­lion IPO fil­ing.
Teplizum­ab wasn't com­plete­ly dead back in 2010 when Lil­ly dumped the whole thing. But it came aw­ful­ly close to that.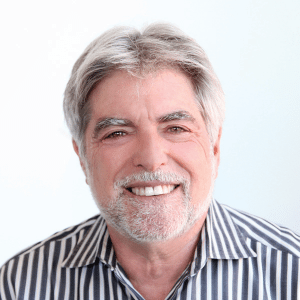 Jef­frey Blue­stone
Jef­frey Blue­stone, a high-pro­file sci­en­tist at UCSF who had worked long and hard on the drug, nev­er lost faith over 30 years of la­bor­ing on it. He con­tin­ued to pur­sue hu­man stud­ies for the drug, watch­ing large groups of di­a­bet­ics re­spond fa­vor­ably to the drug, but weary­ing at times at the task of try­ing to get some re­al mon­ey to back a come­back ef­fort. We ex­changed sev­er­al mes­sages about this drug a cou­ple of years ago as Blue­stone — now run­ning the Park­er In­sti­tute — pushed ahead.
The drug has shown val­ue in pre­serv­ing be­ta cells in the pan­creas, re­duc­ing the need for in­sulin among Type 1 pa­tients. And that's where it will be test­ed in Phase III, with the study planned to launch next year.
"I am very ex­cit­ed about the "re­vival" of Teplizum­ab," Blue­stone tells me in an email. "My col­leagues and I have al­ways felt that the drug could be im­pact­ful for re­cent on­set pa­tients with Type 1 Di­a­betes and more­over oth­er au­toim­mune dis­eases. The suc­cess in mul­ti­ple Phase II tri­als con­duct­ed by the aca­d­e­m­ic com­mu­ni­ty gives me great hope for the po­ten­tial for this drug to have an im­pact in a sig­nif­i­cant per­cent­age of these pa­tients. On­ward and up­ward."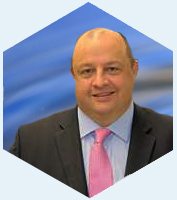 Ash­leigh Palmer
Proven­tion has been work­ing off of a $28 mil­lion A round it nabbed a year ago. That's not much. And the plans call for on­ly a slice of it to be used to set up the Phase III. Proven­tion al­so has PRV-6527 (the CSF-1R in­hibitor JNJ-40346527, ob­tained from J&J) for Crohn's dis­ease, and the ul­cer­a­tive col­i­tis can­di­date JNJ-42915925 (PRV-300), an an­ti-TLR3 an­ti­body.
The S-1 spells out all its li­cens­ing deals, in­clud­ing the $42.5 mil­lion it will owe Macro­Gen­ics based up­on "the achieve­ment of cer­tain de­vel­op­men­tal and ap­proval mile­stones for the first in­di­ca­tion, and an ad­di­tion­al $22.5 mil­lion up­on the achieve­ment of cer­tain reg­u­la­to­ry ap­provals for a sec­ond in­di­ca­tion. In ad­di­tion, we are ob­lig­at­ed to make con­tin­gent mile­stone pay­ments to Macro­Gen­ics to­tal­ing $225 mil­lion…" for sales mile­stones.
J&J al­so has a buy-back pro­vi­sion on PRV-6527, giv­ing them the right to claw it back for $50 mil­lion af­ter the next study.
The de­vel­op­ment of teplizum­ab will now lie pri­mar­i­ly in the hands of Ash­leigh Palmer, the CEO at Proven­tion who owns 12.2% of the com­pa­ny, and Fran­cis­co Leon, a J&J vet who once ran ear­ly-stage de­vel­op­ment work for J&J in im­munol­o­gy who al­so owns 12.2% of the com­pa­ny. Macro­Gen­ics now owns 10% of the com­pa­ny and J&J In­no­va­tion is a backer with 11.2%. MDB owns 10.8%.