Ei­sai, Bio­gen bat­tered by con­tro­ver­sy over PhII Alzheimer's study af­ter post­ing pos­i­tive re­sults
At first blush, Ei­sai and Bio­gen post­ed the kind of promis­ing da­ta for BAN2401 that might have over­come some doubts about its po­ten­tial as a treat­ment for Alzheimer's, a field marked by the wreck­age of re­peat­ed, high pro­file fail­ures. But in­stead of cheer­ing on ev­i­dence of suc­cess, a large group of an­a­lysts last night ze­roed in on a cru­cial change in the study that could have con­found­ed the da­ta pre­sent­ed — and now we have a brand new con­tro­ver­sy to add to the lit­er­a­ture of Alzheimer's.
Af­ter build­ing sky high ex­pec­ta­tions over the course of the past few days, Ei­sai in­ves­ti­ga­tors al­lied with Bio­gen $BI­IB said Wednes­day af­ter­noon that the high dose of BAN2401 pro­duced pos­i­tive da­ta in a mid-stage study with a sta­tis­ti­cal­ly sig­nif­i­cant 30% slow­ing in the rate of de­cline com­pared to the place­bo arm in the high dose arm of the study at 18 months.
That 30% slow­ing was based on a unique set of goals out­lined in their be­spoke AD­COMS mea­sure of the clin­i­cal de­cline ex­pe­ri­enced by pa­tients with Alzheimer's, which is an­oth­er rea­son why there's so much de­bate over the val­ue of the re­sults. But the re­search team al­so not­ed that there was a re­mark­able 47% im­prove­ment in the rate of de­cline at 18 months when the high dose arm was mea­sured by the stan­dard ADAS-Cog test.
A win­ner? No, be­cause it turns out there was a big catch.
Crit­ics quick­ly be­gan pulling apart the da­ta, find­ing enough holes in it to squelch Bio­gen's share price, which plunged 12%. Ei­sai would quick­ly fol­low with its own drub­bing af­ter ques­tions were raised in a call with Bio­gen ex­ecs about a de­ci­sion by Eu­ro­pean reg­u­la­tors to move APOe4 car­ri­ers out of the high dose arm as they were wor­ried by the threat of brain swelling — or ARIA-E — which they are prone to. APOe4 car­ri­ers are at high­er risk of the dis­ease as well as faster pro­gres­sion, and putting them in low­er dose arms — while leav­ing APOe4 pa­tients in the place­bo group — raised the pos­si­bil­i­ty that the re­searchers had made it pos­si­ble for the high dose arm to hit sta­tis­ti­cal sig­nif­i­cance.
Oth­er­wise, it could have all been just an­oth­er fail­ure.
Ge­of­frey Porges notes this morn­ing:
The dis­par­i­ty be­tween the 30% rate of APOe4 car­ri­ers in the high­est 10mg/kg Q2 week arm, and the 71% rate in the place­bo arm, and the 73-91% rate of APOe4 car­ri­ers in the oth­er ac­tive arms, pro­vides a pu­ta­tive ex­pla­na­tion for the dif­fer­ence in cog­ni­tion de­cline seen in the high­est dose arm com­pared to place­bo and oth­er ac­tive arms. If Ei­sai's sub group analy­sis sug­gests that this dif­fer­ence in de­cline per­sists even in the pa­tients in all the arms who are not APOe4 car­ri­ers, this pro­gram may have a fu­ture, but if not, it could eas­i­ly turn out to be an in­ter­est­ing arte­fact in the on­go­ing be­ta amy­loid Alzheimer's dis­ease saga.
And Bio­gen CMO Al San­drock didn't ex­clude the pos­si­bil­i­ty.
"It's one of the first things we're go­ing to look at, is the sub­group analy­sis of APOE4 car­ri­ers ver­sus non car­ri­ers," he told an­a­lysts. "I'm sure my col­leagues at Ei­sai are work­ing on it right now."
And the $BI­IB sub-group analy­sis won't be in­for­ma­tive be­cause there's not enough pts to com­pare in ei­ther E4+ group (cos on­ly 30% of high dose group) or E4- (cos on­ly 30% of place­bo). Ef­fec­tive­ly a 3:1 ran­domi­sa­tion bias in ei­ther sub­group. Equals ze­ro pow­er

— David Grainger (@sci­ences­can­ner) Ju­ly 26, 2018
What Ei­sai want­ed to fo­cus on is this: The drug clear­ly sep­a­rat­ed from place­bo at 6 months for ADAS-Cog and con­tin­ued out for 18 months, as you can see here: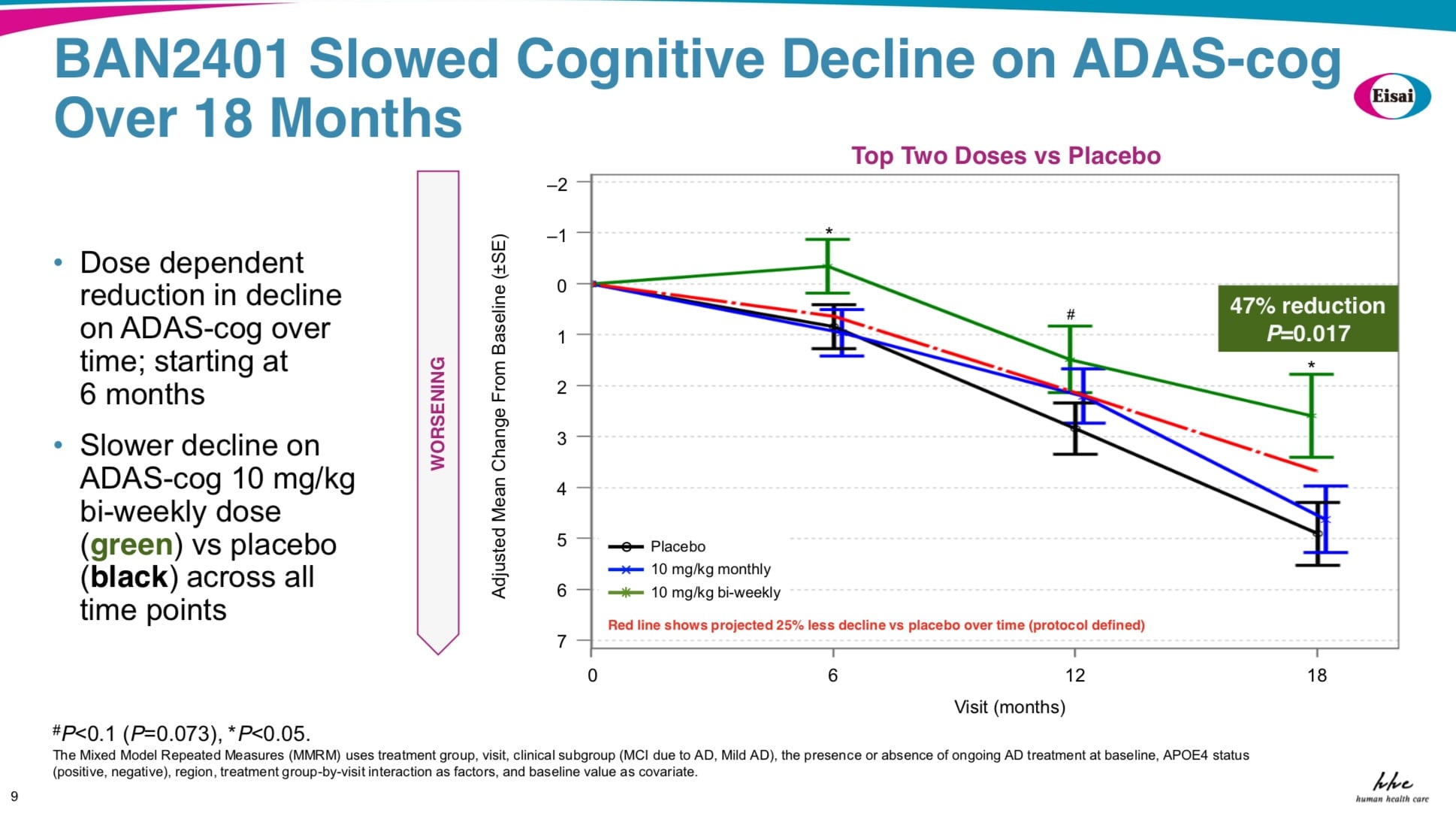 ---
That hit a p-val­ue of 0.017, which was bet­ter than their own in­ter­nal­ly cre­at­ed mea­sure­ment, specif­i­cal­ly de­signed to pick up cog­ni­tive sig­nals in ear­ly-stage pa­tients.
The da­ta were re­viewed at the Alzheimer's As­so­ci­a­tion In­ter­na­tion­al Con­fer­ence in Chica­go. And Ei­sai has been en­thu­si­as­ti­cal­ly seiz­ing on the pos­si­bil­i­ty of an ac­cel­er­at­ed ap­proval — which is now high­ly un­like­ly.
"The goal is to bring this to pa­tients as soon as pos­si­ble," says Ivan Che­ung — who runs the US group for Ei­sai. But that's go­ing to take some work, and close talks with the FDA.
The da­ta al­so re­mained pos­i­tive when pulled out at 6 and 12 months, he adds. "The curve ex­pands over time," he notes, though the com­pa­ny is not de­tail­ing the hard num­bers on those end­points, oth­er than say­ing they are sta­tis­ti­cal­ly sig­nif­i­cant.
In­vestors, though, were in a crit­i­cal frame of mind, look­ing at the down­side af­ter all the chat­ter.
Thanks to all those who shared $BI­IB/Ei­sai BAN-2401 slides. My take – lots of hints now of an­ti-amy­loid mAb ef­fi­ca­cy, with clear tar­get en­gage­ment. Not re­al­ly clin­i­cal­ly mean­ing­ful though.

— Dr. Adam D. Kline (@DrAD­Kline) Ju­ly 25, 2018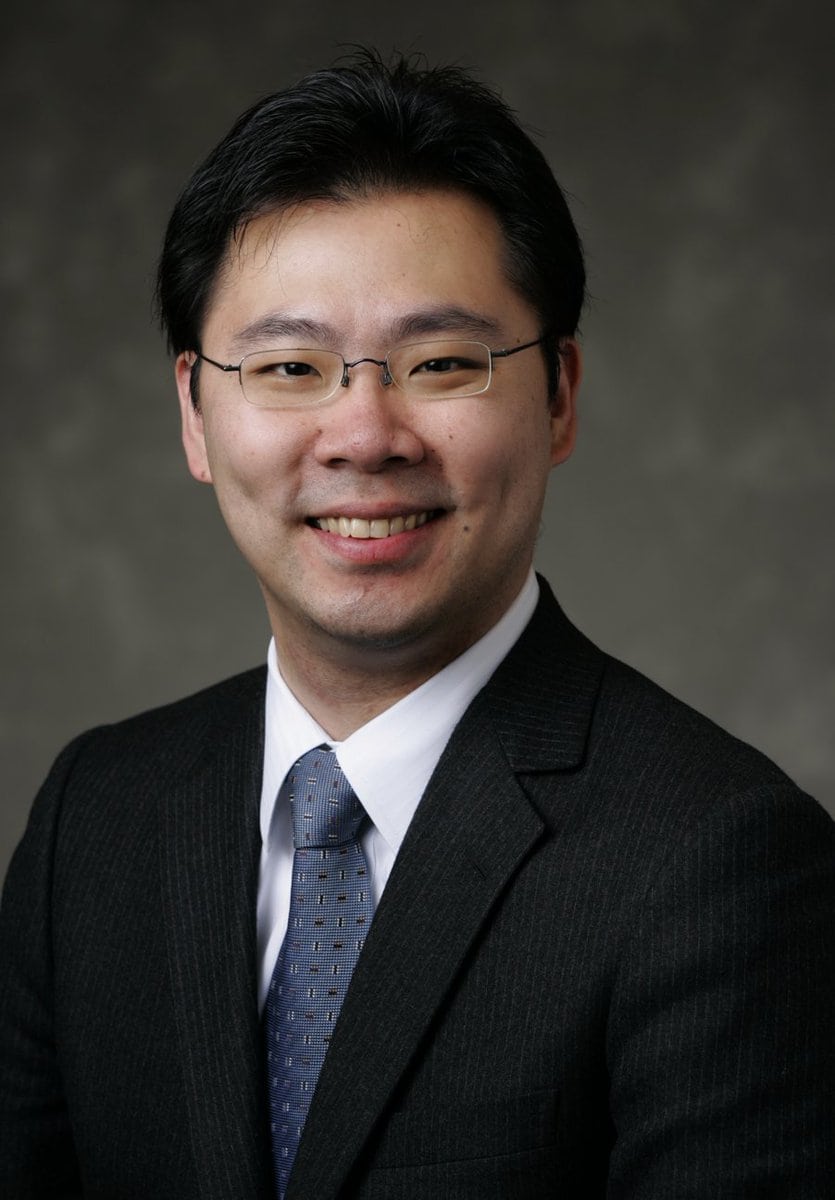 Ivan Che­ung
Why would the ADAS-Cog test look bet­ter than AD­COMS?
"At this ear­ly stage of dis­ease you have more cog­ni­tive than func­tion­al de­cline," Che­ung tells me, which is why a cog­ni­tive test is more like­ly to pick it up.
Promis­ing da­ta in mid-stage Alzheimer's are not new, but it's al­so rare to see sta­tis­ti­cal­ly sig­nif­i­cant num­bers like these. Af­ter more than a decade of fail­ure, some skep­tics will re­quire sol­id piv­otal da­ta from two stud­ies to con­vince them, but the de­vel­op­ment part­ners say they are ready to start ex­plor­ing path­ways to an ac­cel­er­at­ed ap­proval at a time the FDA has been say­ing they are in­creas­ing­ly open to pro­vid­ing an ap­proval based on cog­ni­tion alone, rather than both cog­ni­tion and func­tion — a long­time gold stan­dard.
Baird's Bri­an Sko­r­ney said Thurs­day morn­ing there's no chance of that hap­pen­ing now.
Now that we have seen it, we're ac­tu­al­ly shocked that Bio­gen hadn't cleared up any spec­u­la­tion about fil­ing on this da­ta when it first came up fol­low­ing the top line an­nounce­ment a cou­ple of weeks ago. Ron Farkas may not be there any longer but Bil­ly Dunn and Er­ic Bast­ings are no pushovers in FDA's Di­vi­sion of Neu­rol­o­gy Prod­ucts and we don't see any way that this study meets the reg­u­la­to­ry thresh­old of "sub­stan­tial ev­i­dence of ef­fi­ca­cy."
The Phase II con­tro­ver­sy comes as hopes for the amy­loid be­ta hy­poth­e­sis have dwin­dled, es­pe­cial­ly af­ter twin set­backs for BACE drugs by both Mer­ck and an Eli Lil­ly/As­traZeneca team.
Any ap­proval here would like­ly green-light an in­stant block­buster, with mil­lions of pa­tients ea­ger to try any­thing that might be able to bend the curve of this aw­ful, mem­o­ry-wast­ing dis­ease.
So here come some added caveats. The study failed the pri­ma­ry end­point at 12 months al­ready, which was es­tab­lished as a Bayesian analy­sis in­tend­ed to spot suc­cess at an ear­li­er stage. But push­ing ahead, they switched to more stan­dard tech­niques.
Here's the way the mar­ket was bet­ting ahead of the re­view.
At a 10% im­prove­ment over the con­trol arm, you could ex­pect plen­ty of skep­ti­cism. Mizuho said it wouldn't be sur­prised — but would be pleased — with a 15% slow­ing.
But wait. Leerink's Ge­of­frey Porges be­lieved that any­thing un­der 15% was like­ly to be seen as a weak re­sponse, with dam­ag­ing re­sults for the de­vel­op­ers' stocks. Any­thing over 30%, he said, would dri­ve a ma­jor ral­ly, on top of the one al­ready seen on the top line da­ta.
I asked USC Alzheimer's ex­pert Lon Schnei­der for his take. His re­sponse:
This is what I've been telling peo­ple.
Not a ver­dict. Not a bi­na­ry event. The spon­sors learned what they need­ed to re dose range, 64% prob­a­bil­i­ty of be­ing su­pe­ri­or to place­bo by a 25% re­duc­tion on their com­pos­ite score. The drug does what it was en­gi­neered to do.
It's full speed ahead at Ei­sai.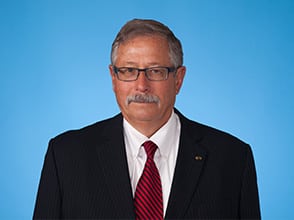 Lynn Kramer
"We are do­ing a bunch of sub­group analy­sis," says Ei­sai chief med­ical of­fi­cer for neu­rol­o­gy Lynn Kramer, "look­ing for big­ger ef­fects and so on. We will be tak­ing that to FDA in the fall about next steps and what we may do. Op­tions in­clude an ac­cel­er­at­ed ap­proval," but that would re­quire an on­go­ing Phase III to nail down.
All that has yet to play out.