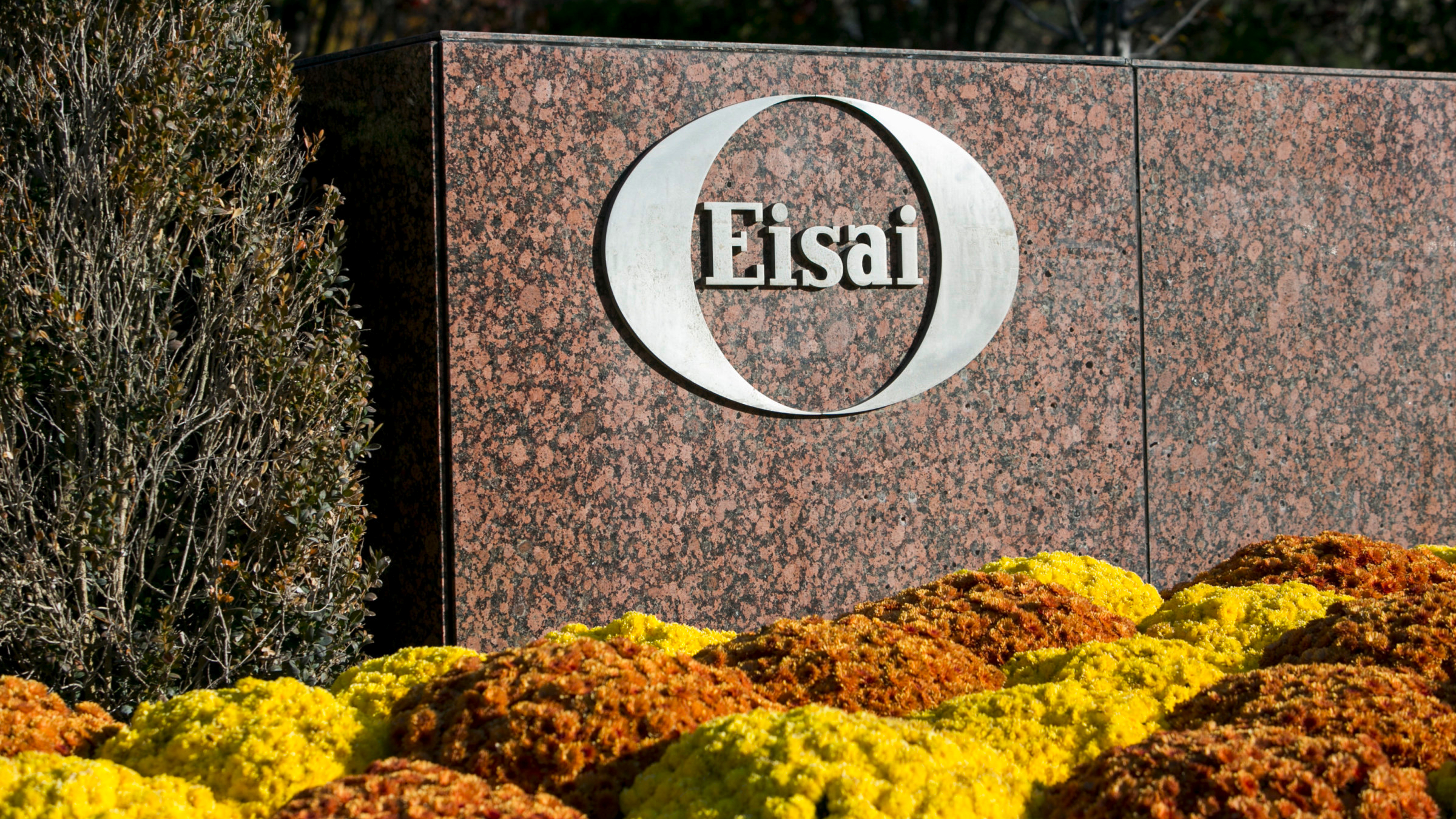 Ei­sai prices Alzheimer's drug at $26,500, be­low part­ner Bio­gen's Aduhelm
Ei­sai and Bio­gen will price their new Alzheimer's treat­ment Leqem­bi at $26,500 per year, US CEO Ivan Che­ung tells End­points News. With out­cries over the pric­ing of the drug­mak­ers' pre­vi­ous drug, Aduhelm, all eyes are on the stick­er price for the duo's new treat­ment cleared by the FDA on Fri­day.
Leqem­bi will like­ly be in­fused in few pa­tients at this stage, as the US gov­ern­ment's in­sur­er for those over the age of 65 puts a lim­it on cov­er­age of an­ti-amy­loid drugs fol­low­ing the Aduhelm nod. Pa­tients es­sen­tial­ly have to be in a clin­i­cal tri­al to get cov­er­age from the Cen­ters for Medicare & Med­ic­aid Ser­vices.
Com­mu­ni­ca­tions with CMS have been on­go­ing for months and Ei­sai said it doesn't ex­pect the lim­i­ta­tion to get re­vised or lift­ed ahead of a full ap­proval, which could come lat­er this year as the drug­mak­er says it will al­most im­me­di­ate­ly file to turn the ac­cel­er­at­ed nod in­to a tra­di­tion­al one.
CMS said in a state­ment it is "ex­am­in­ing avail­able in­for­ma­tion and may re­con­sid­er its cur­rent cov­er­age based on this re­view," and if tra­di­tion­al ap­proval is grant­ed, the gov­ern­ment in­sur­er "would pro­vide broad­er cov­er­age us­ing the frame­work we an­nounced last year, un­der cov­er­age with ev­i­dence de­vel­op­ment, on the same day."
David Rind
Ahead of the ac­cel­er­at­ed ap­proval, pric­ing watch­dog ICER said the drug would be "cost-ef­fec­tive" at $8,500 to $20,600, al­beit the De­cem­ber analy­sis was pre­lim­i­nary and on­ly con­sid­ered a draft. In a state­ment emailed to End­points, ICER med­ical chief David Rind said any­thing above that "would not meet typ­i­cal thresh­olds of cost-ef­fec­tive­ness."
"Giv­en the large num­ber of pa­tients with Alzheimer's dis­ease, it is par­tic­u­lar­ly im­por­tant that new ther­a­pies be priced in line with their val­ue to pa­tients," Rind said.
Ei­sai said it es­ti­mates "the di­ag­nosed el­i­gi­ble Ear­ly AD pop­u­la­tion will reach ap­prox­i­mate­ly 100,000 in­di­vid­u­als by year 3.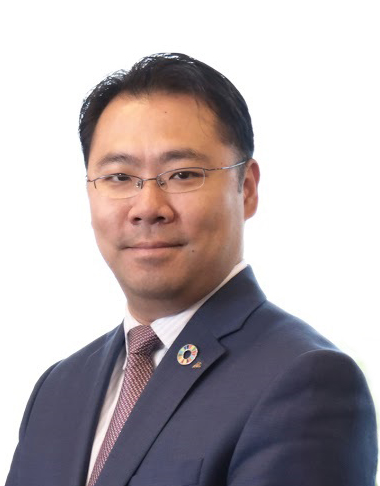 Ivan Che­ung
Che­ung says the Tokyo drug­mak­er priced Leqem­bi be­low the ap­prox­i­mate­ly $37,000 "so­ci­etal val­ue of med­i­cine" that Ei­sai an­a­lysts formed af­ter Phase III da­ta showed the an­ti­body led to a 27% de­cline on a cog­ni­tive func­tion test at 18 months.
Us­Again­stAlzheimer's told End­points via email, "This drug should be avail­able now."
"But with­out Medicare cov­er­age, on­ly the wealthy who can af­ford to pay $26,500 a year will have ac­cess to this treat­ment, leav­ing it out of reach for mil­lions of peo­ple liv­ing with Alzheimer's," the ad­vo­ca­cy group said in a state­ment.
Howard Fil­lit, co­founder and CSO of the Alzheimer's Drug Dis­cov­ery Foun­da­tion, told End­points via phone: "The is­sue isn't so much the month­ly pric­ing or the an­nu­al pric­ing, but al­so the the bud­get im­pact that this could po­ten­tial­ly have. Medicare is not sup­posed to con­sid­er that, so I think we're ba­si­cal­ly talk­ing about the cost-ef­fec­tive­ness mod­els."
The av­er­age whole­sale price of bi­o­log­i­cals for mul­ti­ple scle­ro­sis is ap­proach­ing about $3,500 to $4,000 per month, so "it's prece­dent for bi­o­log­i­cals like this to have the kind of pric­ing that's be­ing pro­posed here," Fil­lit said.
The Alzheimer's As­so­ci­a­tion called for "eq­ui­table ac­cess" of new treat­ments, say­ing last week that drugs should be "priced ap­pro­pri­ate­ly." A spokesper­son for the pub­lic ad­vo­ca­cy group de­clined to de­fine what that equates to in dol­lar fig­ures.
Most new med­i­cines re­ceive scruti­ny over pric­ing, but Leqem­bi will be par­tic­u­lar­ly picked apart be­cause of the Aduhelm fi­as­co, de­bates over clin­i­cal mean­ing­ful­ness, height­ened safe­ty con­cerns in the wake of re­ports of pa­tient deaths, as well as the sheer num­ber of pa­tients who might one day re­ceive the drug since there are no oth­er op­tions to al­ter the course of dis­ease. Aduhelm was ini­tial­ly priced at $56,000, caus­ing up­roars in Con­gress and else­where. The an­nu­al price was even­tu­al­ly slashed to $28,200, but sales have been abysmal in com­par­i­son to the bil­lions in sales Bio­gen once ex­pect­ed.
A day be­fore the ap­proval came out, Jef­feries an­a­lysts thought Aduhelm and Leqem­bi might be priced sim­i­lar­ly, writ­ing in a note: "In­vestors ex­pec­ta­tions are an­chored close to the $28,000 an­nu­al price that Bio­gen and Ei­sai lat­ter­ly adopt­ed for Aduhelm."
Bio­gen took the lead on Aduhelm pric­ing, where­as Ei­sai was in the dri­ver's seat this time around. Lars Lan­n­felt, the in­ven­tor of Leqem­bi and ap­prox­i­mate­ly 33% share­hold­er of Ei­sai part­ner BioArc­tic, called the Aduhelm pric­ing a "mis­take" in an in­ter­view, but wouldn't com­ment on Leqem­bi's price oth­er than say­ing it should be ac­ces­si­ble to every­one who can ben­e­fit from it.
Ed­i­tor's note: This sto­ry has been up­dat­ed to in­clude a state­ment from Cen­ters for Medicare and Med­ic­aid.