Eli Lil­ly-backed Symic rais­es $30M round as it preps for a piv­otal tri­al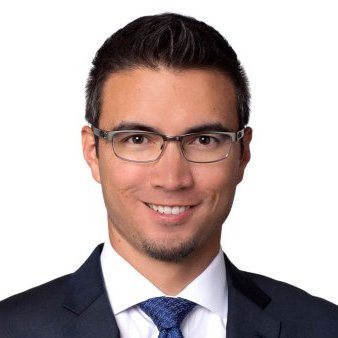 Ken Horne
Symic Bio has some big goals set out for the next year. There's a reg­is­tra­tion tri­al to pre­pare for on the lead pro­gram, more work on their oth­er clin­i­cal-stage pro­gram and pre­clin­i­cal ef­forts that need to move clos­er to hu­man stud­ies. And now there's a $30 mil­lion round to pay for these next steps, bring­ing their to­tal haul over the last three years to $73 mil­lion.
The San Fran­cis­co-based biotech's fo­cus is on ma­trix bi­ol­o­gy, de­vel­op­ing a tech­nol­o­gy out of Pur­due's bio­engi­neer­ing group that can pro­mote heal­ing af­ter vas­cu­lar surgery or tamp down on in­flam­ma­tion — and there­by pain — trig­gered by os­teoarthri­tis.
Symic's $15 mil­lion A round drew in a group of in­vestors that in­clud­ed Eli Lil­ly, which al­so came back for the lat­est raise, CEO Ken Horne tells me. The fundrais­ing this time in­clud­ed He­da Ven­tures out of Chi­na, he adds, which should help broad­en the biotech's range of con­tacts in Asia.
Phase III on the lead prob­a­bly won't get un­der­way un­til lat­er next year, says the CEO, which will give the com­pa­ny some time to con­sid­er how it rais­es more cash. That time hori­zon could be ad­just­ed by a few fac­tors.
"It de­pends on how ag­gres­sive we are in part­ner­ship con­ver­sa­tions," says the CEO, "which are on­go­ing." A three-year run­way would be ag­gres­sive, but there should be enough cash on hand to get through the next 18 months to two years with­out a lot of out­side help.
Af­ter that, every­thing is on the ta­ble, in­clud­ing a po­ten­tial IPO, if the stars align for the com­pa­ny and its 40 staffers. Scott Mor­ri­son, a re­tired Ernst & Young part­ner, was brought on the board to help ad­vise on that score.