Eli Lil­ly con­ducts an au­top­sy of an Alzheimer's megaflop
For four years Eli Lil­ly $LLY com­mit­ted one of the biggest clin­i­cal ef­forts in the com­pa­ny's his­to­ry to prov­ing that it could get solanezum­ab right on Alzheimer's. Hav­ing nav­i­gat­ed through mul­ti­ple tri­al fail­ures al­ready, in­ves­ti­ga­tors were con­vinced that if they took what they had learned, changed the pa­tient pop­u­la­tion, stick­ing to on­ly pa­tients with a mild form of the dis­ease while us­ing bet­ter di­ag­nos­tics — even chang­ing the end­points in the lead up to the fi­nal read out — they could make a case that this drug could make a sig­nif­i­cant im­prove­ment for pa­tients.
In­stead, they came up with a set of mod­est fig­ures in­di­cat­ing that at best they had mere­ly tapped the brakes on the dis­ease. And to­day they spelled it all out in what will like­ly be the post mortem on what once fac­tored in as one of the biggest clin­i­cal gam­bles in the his­to­ry of bio­phar­ma.
Solanezum­ab was de­signed to flush amy­loid be­ta, a tox­ic pro­tein which of­ten clus­ters in the brains of Alzheimer's vic­tims. The in­ves­ti­ga­tors of­fered some mixed mes­sages on just how ef­fec­tive so­la was in re­duc­ing a-be­ta de­posits. In­ves­ti­ga­tor tracked sig­nif­i­cant changes in plas­ma lev­els of the pro­tein, but check­ing amy­loid de­posits with PET imag­ing pro­duced no sig­nif­i­cant changes. Re­searchers in oth­er pro­grams will be fol­low­ing that close­ly as they make their own as­saults on amy­loid, which re­mains a key fo­cus. There is a grow­ing con­sen­sus in the field, though, that it will take com­bi­na­tion ther­a­pies to have a re­al im­pact on the mem­o­ry-wast­ing dis­ease that af­flicts mil­lions.
Look­ing for a dom­i­nant new block­buster, they had to set­tle for en­cour­ag­ing pa­tients to hope for some­thing bet­ter.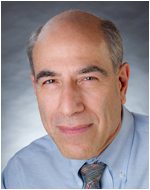 Lawrence S. Honig, MD, PhD, Co­lum­bia
"Alzheimer's is a chal­leng­ing dis­ease that re­searchers have been com­mit­ted to study­ing for some years," said Lawrence S. Honig, MD, PhD, pro­fes­sor of neu­rol­o­gy at Co­lum­bia Uni­ver­si­ty Med­ical Cen­ter and prin­ci­pal in­ves­ti­ga­tor of the EX­PE­DI­TION3 study, pre­sent­ed the da­ta at the meet­ing. "Now is not the time to give up. While the out­come of this study is not what we had hoped for, it is rea­son­able to be­lieve that dis­ease mod­i­fy­ing ther­a­pies to slow down the pro­gres­sion of Alzheimer's dis­ease will be dis­cov­ered."
The key fail­ure point was on ADAS-Cog14, which mea­sures a per­son's cog­ni­tive func­tions, in­clud­ing mem­o­ry, at­ten­tion and lan­guage abil­i­ties. In­ves­ti­ga­tors tracked an 11% re­duc­tion in the rate of de­cline, a clear miss with a p-val­ue of .095.
The sec­ondary end­points weren't that much dif­fer­ent.
There was the Mi­ni-Men­tal State Ex­am­i­na­tion, or MMSE, with a 13% slow­ing in cog­ni­tive de­cline.
The Clin­i­cal De­men­tia Rat­ing-Sum of Box­es (CDR-SB) scale showed a 15 per­cent slow­ing in de­cline (p=0.004) be­tween pa­tients treat­ed with solanezum­ab and pa­tients treat­ed with place­bo.
There was a 14 per­cent slow­ing of de­cline (p=.019) as mea­sured by the Alzheimer's Dis­ease Co­op­er­a­tive Study- In­stru­men­tal Ac­tiv­i­ties of Dai­ly Liv­ing (AD­CS-iADL). The AD­CS-iADL scale mea­sures a per­son's in­de­pen­dent per­for­mance in com­plex ac­tiv­i­ties of dai­ly liv­ing such as par­tic­i­pat­ing in a con­ver­sa­tion, prepar­ing a meal or shop­ping.
The Func­tion­al Ac­tiv­i­ties Ques­tion­naire did not show a sta­tis­ti­cal­ly sig­nif­i­cant dif­fer­ence be­tween pa­tients treat­ed with solanezum­ab and pa­tients treat­ed with place­bo (7 per­cent re­duc­tion in de­cline, p=0.140). The FAQ scale is a dif­fer­ent in­for­mant-based mea­sure of func­tion­al abil­i­ties. In­for­mants pro­vide per­for­mance rat­ings of the pa­tient on ten com­plex high­er-or­der ac­tiv­i­ties.
There was, though, a greater chance that the drug arm would suf­fer from spinal os­teoarthri­tis: 1.1 per­cent in the solanezum­ab group, 0.4 per­cent in the place­bo group. And there was a 0.9 per­cent rate of dy­suria in the solanezum­ab group.
In the mean­time, you can rack up an­oth­er set­back in a field that has known on­ly late-stage fail­ure in the past decade.