Eli Lil­ly hands transpa­cif­ic biotech up­start Terns pieces to an ex­per­i­men­tal NASH puz­zle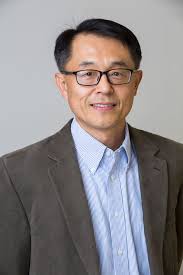 Wei­dong Zhong
For Wei­dong Zhong, the fastest part of start­ing up a transpa­cif­ic biotech was find­ing the mon­ey.
Al­most im­me­di­ate­ly af­ter step­ping out of No­var­tis' ear­ly-stage re­search group a year ago, the long­time in­ves­ti­ga­tor with a back­ground that in­cludes a stint in­volv­ing liv­er dis­eases at Gilead had the en­thu­si­as­tic back­ing of Lil­ly Asia Ven­tures, a busy ven­ture group which pro­vid­ed the $30 mil­lion need­ed to get go­ing.
"They very much liked the idea," Zhong tells me. "We didn't even have time to dis­close that (Se­ries A) be­cause every­thing hap­pened so quick­ly."
Now, the rest of it is com­ing to­geth­er quick­ly as well, with a pipeline that's be­ing swelled to­day by an in-li­cens­ing deal with Eli Lil­ly de­liv­er­ing three pro­grams for NASH. So it's a good time, Zhong feels, to make the de­but they had missed a year ago.
The ba­sic idea at Terns Phar­ma­ceu­ti­cals was that a Cal­i­for­nia-based dis­cov­ery team al­lied with a small de­vel­op­ment group in Chi­na could as­sem­ble a pipeline and ef­fi­cient­ly de­vel­op new drugs pri­mar­i­ly for the Chi­nese mar­ket.
"We can short­en the time it takes to de­vel­op drugs for the Chi­na mar­ket," says the CEO, who feels they are well po­si­tioned to trans­late the rapid­ly im­prov­ing reg­u­la­to­ry process in Chi­na. Eli Lil­ly plans to learn from their progress.
With an in­tro from their col­leagues at Lil­ly Asia Ven­tures, they were able to ink an agree­ment with the moth­er com­pa­ny that cov­ers a clin­i­cal-stage far­ne­soid X re­cep­tor (FXR) ag­o­nist, TERN-101, a semi­car­bazide-sen­si­tive amine ox­i­dase (SSAO) in­hibitor, TERN-201 — which is near­ing IND sub­mis­sion — and an undis­closed pre­clin­i­cal can­di­date. And they are com­bin­ing the NASH work with on­col­o­gy, build­ing on the 5 pro­grams pieced to­geth­er by their in-house group in Shang­hai.
101 seems well de­signed to ad­vance in Chi­na, says the sci­en­tist, as the var­i­ous play­ers be­gin to as­sem­ble the unique com­bi­na­tions that he be­lieves will be need­ed to ad­dress var­i­ous stages of NASH, as well as pos­si­bly dif­fer­ent ge­net­ic groups. 201, though, he be­lieves has the kind of first-in-class po­ten­tial that they could work on for both the US and the Chi­nese mar­kets si­mul­ta­ne­ous­ly.
The move to out li­cense drugs point­ed pri­mar­i­ly to Chi­na comes about a year af­ter Lil­ly opt­ed to shut down its R&D base in Shang­hai, fol­low­ing a pat­tern of big phar­ma ex­its that al­so in­clud­ed GSK. Lil­ly now is fo­cus­ing on al­liances like this one to ad­vance new drugs in the boom­ing Asian mar­ket.
Zhong likes the idea of go­ing back in­to liv­er dis­eases and match­ing it with on­col­o­gy as a good way of dis­tin­guish­ing the start­up in a boom­ing Chi­nese biotech field. And he has every in­ten­tion of stay­ing in the fast lane.
Their pro­jec­tion for the SSAO drug is to get it in­to the clin­ic in ear­ly 2019, with a shot at com­plet­ing the proof-of-con­cept stage in 2021 that could — if every­thing works out — leave them on the thresh­old of a late-stage pro­gram.
That's am­bi­tious for a com­pa­ny that cur­rent­ly to­tals about 15 full timers, plus CRO help. But Zhong feels that the com­pa­ny can op­er­ate like the small, tough lit­tle wa­ter bird it's named af­ter, built for long mi­gra­tions.
They may be small, but Terns plans to go far.