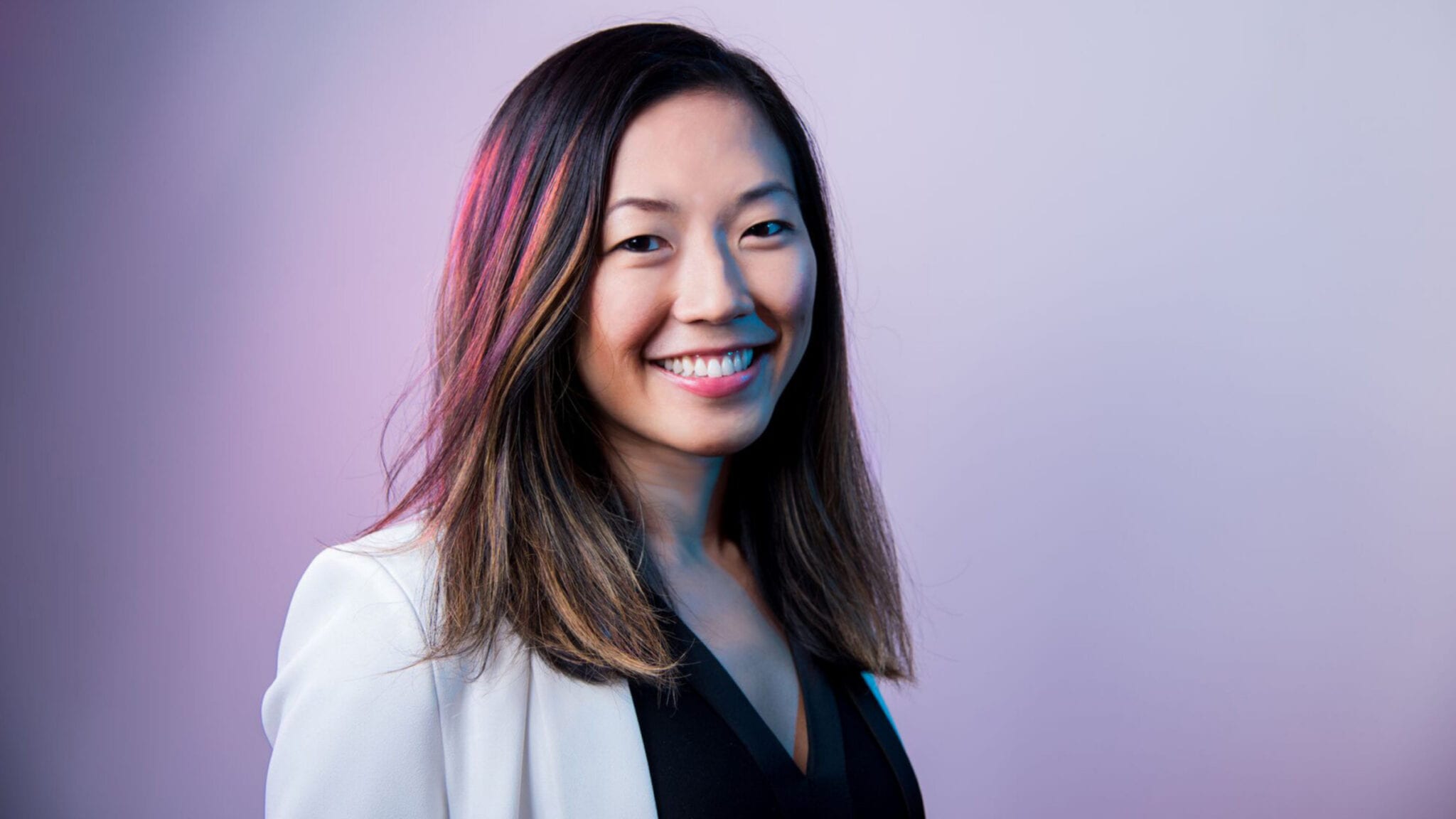 Alice Zhang (Verge Genomics)
Eli Lil­ly makes mod­est bet on 'all-in-hu­man' dis­cov­ery out­fit for ALS drugs, deep­en­ing bid in pre­ci­sion neu­rol­o­gy
For years, Big Phar­ma has re­treat­ed from neu­rol­o­gy amid a se­ries of high-pro­file fail­ures in the big-tick­et in­di­ca­tions such as Alzheimer's and ALS. But the tide has turned in re­cent years, and big drug­mak­ers like Eli Lil­ly have dou­bled down on their in­vest­ments in the space.
Now, look­ing to crack a new path to "pre­ci­sion neu­rol­o­gy," Lil­ly is putting its name be­hind a ge­nomics play­er aim­ing for a nov­el path to neu­ro­log­i­cal dis­ease ther­a­pies.
Lil­ly will pay $25 mil­lion up­front and up to $694 mil­lion in biobucks for li­cens­ing rights to four po­ten­tial pro­grams from Verge Ge­nomics, a San Fran­cis­co-based dis­cov­ery out­fit boast­ing an "all-in-hu­man" dis­cov­ery and de­vel­op­ment plat­form us­ing AI to crunch through da­ta from the biotech's pro­pri­etary brain tis­sue data­base, the part­ners said.
It's a mod­est up­front in­vest­ment for Lil­ly and one with a game clock: The dis­cov­ery pact comes with a three-year term, adding some near-term stakes for Verge's work.
The biotech is helmed by CEO Al­ice Zhang, who co-found­ed the ge­nomics play­er at the ten­der age of 26 back in 2015. She told End­points News the Lil­ly col­lab­o­ra­tion was a nat­ur­al off­shoot of Verge's strat­e­gy to take as many of its in-house mol­e­cules through de­vel­op­ment as pos­si­ble. The ben­e­fit of hav­ing Lil­ly and its deep ex­pe­ri­ence in neu­rol­o­gy is an ob­vi­ous boost.
Where Verge seeks to dif­fer­en­ti­ate it­self is in its dis­cov­ery and pre­clin­i­cal ap­proach, which doesn't re­ly on an­i­mal mod­els but rather us­es AI-de­vel­oped mol­e­cules test­ed in ex vi­vo hu­man neu­rons pri­or to clin­i­cal tri­als. Lean­ing on a grow­ing dataset of neu­ro ge­net­ic da­ta, Zhang en­vi­sions a fu­ture in which neu­rol­o­gy looks a lot like on­col­o­gy, with a se­ries of high­ly val­i­dat­ed path­ways of­fer­ing a re­al chance at de­vel­op­ing pre­ci­sion med­i­cines for pa­tients.
"One of the main val­ue propo­si­tions Lil­ly saw when they chose us as a part­ner is we had the abil­i­ty to ac­tu­al­ly iden­ti­fy ge­net­ic path­ways rather than in­di­vid­ual ge­net­ic mu­ta­tions that are shared across larg­er and more com­mer­cial­ly vi­able pa­tient pop­u­la­tions," she said. "So we can find oth­er 'nails' for this kind of new 'ham­mer' of ge­net­ic ther­a­pies that we have."
In terms of how Verge got on Lil­ly's radar, CBO Jane Rhodes ex­plained the con­ver­sa­tion start­ed af­ter BIO 2020 with the drug­mak­er ex­press­ing in­ter­est in Verge's dis­cov­ery plat­form and then its po­ten­tial in drug de­vel­op­ment. That se­ries of chit-chats, which in­clud­ed hash­ing out ex­act­ly how a deal would look, even­tu­al­ly turned in­to the pact you see to­day.
"We be­gan dis­cus­sions and quick­ly honed in a few key dis­eases, ul­ti­mate­ly fo­cus­ing on ALS," Rhodes said. "We spent a lot of time get­ting to know each oth­er and re­al­ly fine tun­ing the agree­ment so it re­al­ly de­liv­ers on what Lil­ly needs and what is a strong strate­gic ad­van­tage for Verge as well in that it un­locks val­ue and tar­gets that we wouldn't nec­es­sar­i­ly have tar­get­ed our­selves."
Verge will not on­ly pur­sue the four can­di­dates along­side Lil­ly but al­so has a lead can­di­date in ALS the biotech hopes to hit the clin­ic by the end of the year, Zhang said. That drug in­hibits the PIK­fyve gene, which Verge said has shown a con­nec­tion in ALS. Verge will hold on­to rights for its lead pro­grams with Lil­ly hold­ing li­cens­ing rights for the four sep­a­rate can­di­dates.
Rhodes said Verge is look­ing to strike a bal­ance be­tween ad­vanc­ing its own in-house can­di­dates and bring­ing in out­side part­ners to bring oth­er mol­e­cules through the pipeline. In the mean­time, that could mean oth­er Big Phar­ma part­ners, but the sci­en­tif­ic fit is the ul­ti­mate de­cid­ing fac­tor.