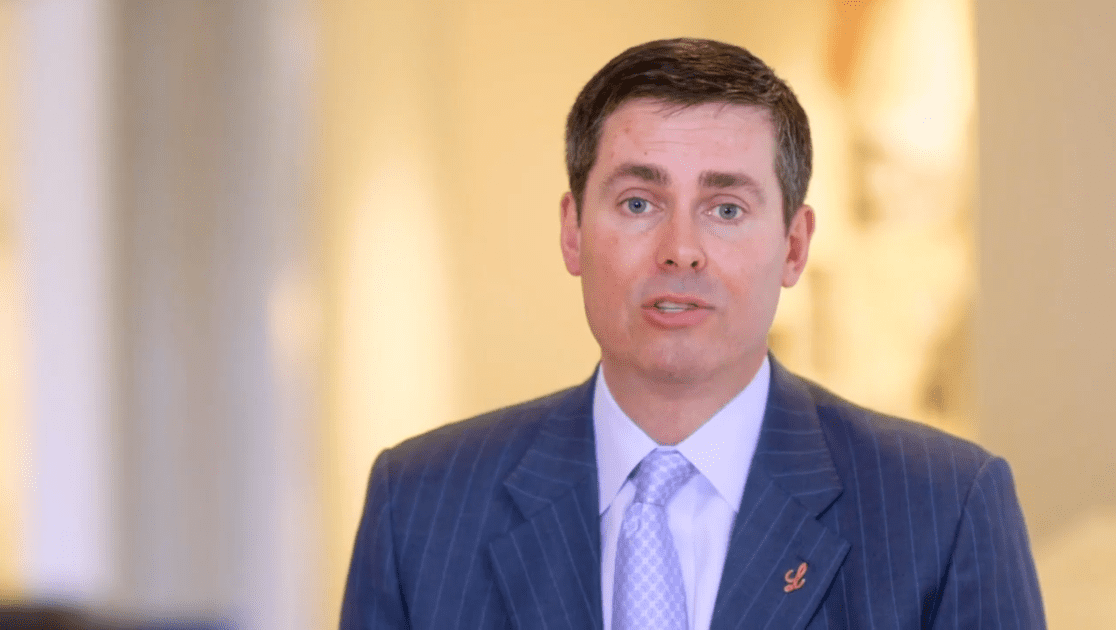 David Ricks (Eli Lilly via YouTube)
Eli Lil­ly re­serves $470M for new man­u­fac­tur­ing plant — and North Car­oli­na is more than pleased
Eli Lil­ly is adding an eighth site to its net­work of man­u­fac­tur­ing plants in the US, in­vest­ing $470 mil­lion to be­gin pro­duc­tion of in­jectable prod­ucts and de­liv­ery de­vices at Re­search Tri­an­gle Park, North Car­oli­na.
An­chored by three of the state's top re­search uni­ver­si­ties, RTP is al­so home to some of the world's top con­tract re­search or­ga­ni­za­tions as well as a grow­ing group of bio­phar­ma com­pa­nies.
As with a re­cent $400 mil­lion man­u­fac­tur­ing ex­pan­sion in In­di­ana, Eli Lil­ly $LLY played up the job cre­ation an­gle of its move, go­ing so far as to point out that the av­er­age salary for the new po­si­tions it will cre­ate ex­ceeds $72,000 — "which is greater than the cur­rent av­er­age wage in Durham Coun­ty of $71,756."
All told, the phar­ma gi­ant plans to re­cruit for around 460 roles in­clud­ing sci­en­tists, en­gi­neers, qual­i­ty pro­fes­sion­als and man­u­fac­tur­ing op­er­a­tions.
"In the past two years, we have in­vest­ed bil­lions of cap­i­tal in new U.S.-based man­u­fac­tur­ing be­cause the 2017 tax re­form re­bal­anced the play­ing field in fa­vor of the Amer­i­can work­er," CEO David Ricks said in a state­ment.
But while Ricks rou­tine­ly touts every new round of hir­ing, Lil­ly's over­all head­count has steadi­ly de­creased in the past three years, with an 11% de­cline be­tween 2016 and 2018 — al­though the pro­por­tion of US-based em­ploy­ees has stayed rough­ly the same.
Un­der an agree­ment with the state, Lil­ly is el­i­gi­ble for up to $8,689,500 over 12 years in re­turn for its help gen­er­at­ing new tax rev­enues with its em­ploy­ment.
So­cial im­age cred­it: AP