Af­ter promis­ing Trump new US jobs, Eli Lil­ly sets out to chop 200 R&D staffers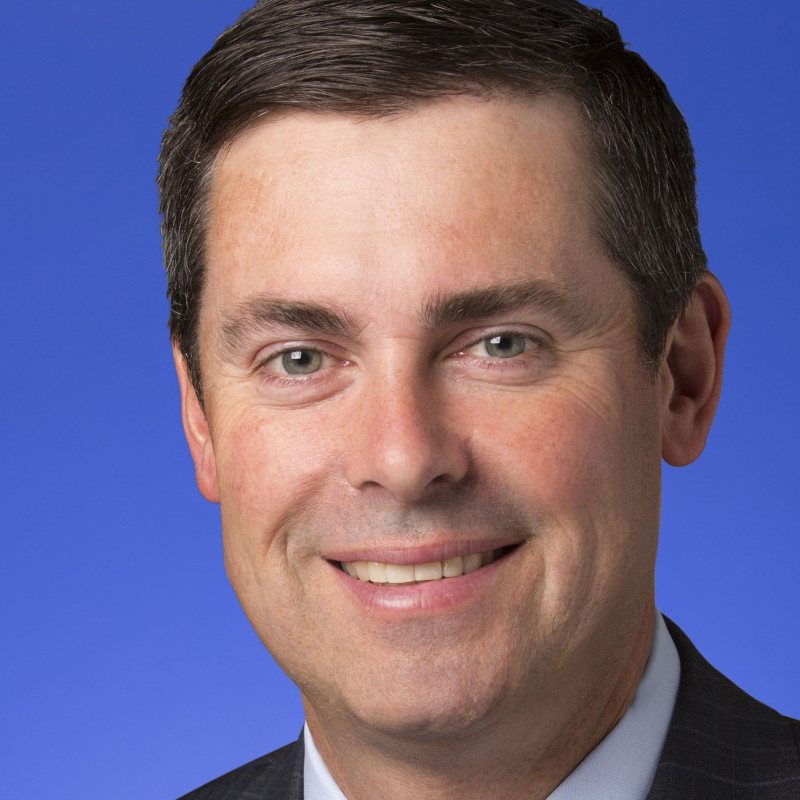 David Ricks, Lil­ly
Eli Lil­ly is bring­ing out the cor­po­rate ax and aim­ing it at its R&D op­er­a­tions.
Just weeks af­ter the com­pa­ny an­nounced plans to lay off 485 staffers that had been in­volved in the failed solanezum­ab pro­gram, the com­pa­ny spread word on Fri­day that it's look­ing for 200 re­searchers to take a "vol­un­tary ex­it."
A spokesper­son for Lil­ly tells me that this amount to about 3% of the com­pa­ny's to­tal re­search staff. And the cuts aren't be­ing aimed at any par­tic­u­lar unit.
"Lil­ly is fo­cus­ing its in­vest­ment in new R&D ca­pa­bil­i­ties to en­sure port­fo­lio sus­tain­abil­i­ty," she added. "We plan to in­crease our in­vest­ment and hire in strate­gic ar­eas, in­clud­ing mol­e­cule-mak­ing ca­pa­bil­i­ties, im­munol­o­gy and Alzheimer's dis­ease, across our U.S. re­search sites lat­er this year."
In re­sponse to a fol­lowup query, the spokesper­son said that this is not a buy­out and that it won't tar­get ex­ec­u­tives, then said she had no oth­er in­for­ma­tion to of­fer in re­ply to my query whether any fur­ther lay­offs are be­ing planned.
The cuts were an­nounced in­ter­nal­ly two days af­ter Lil­ly CEO Dave Ricks as­sured Pres­i­dent Trump that Lil­ly is in a hir­ing mode on the man­u­fac­tur­ing front — a big is­sue for the new ad­min­is­tra­tion. "We're hir­ing man­u­fac­tur­ing jobs as I speak," Ricks told Trump. "Some of the poli­cies you've sug­gest­ed — tax, dereg­u­la­tion — those are things that could re­al­ly al­low us to ex­pand op­er­a­tions."
But Ricks and his Big Phar­ma brethren have be­come ex­perts at rein­ing in em­ploy­ment over the last five years, rather than adding head count. And there's noth­ing un­usu­al about these kinds of R&D re­align­ments in Big Phar­ma. As­traZeneca, No­var­tis and Mer­ck, among oth­ers, have been do­ing the same thing over the past year. And Pfiz­er said years ago that it ex­pects to see a con­stant chang­ing line­up as it fo­cus­es on new pro­grams and drops its duds.
Lil­ly an­nounced dur­ing its Q4 call late last week that it is shut­ter­ing Ex­pe­di­tion Pro, its sole re­main­ing Phase III study for the one-time megablock­buster hope­ful solanezum­ab. Solanezum­ab failed Ex­pe­di­tion 3, mark­ing a painful­ly ex­pen­sive flop — the third straight clin­i­cal fail­ure. Ex­pe­di­tion Pro, said Ricks, was head­ed for yet an­oth­er fail­ure. The phar­ma gi­ant en­dured a se­ries of set­backs dur­ing a long and painful R&D drought, but it's been re­ward­ed by some ma­jor ap­provals in the last cou­ple of years. And this year an­a­lysts have high hopes that baric­i­tinib will fol­low up with an ap­proval on its way to block­buster sta­tus.
At the end of 2015, Eli Lil­ly em­ployed 41,275 peo­ple, in­clud­ing ap­prox­i­mate­ly 23,425 em­ploy­ees out­side the US. But it's al­so been ship­ping jobs over­seas. Five years ear­li­er Lil­ly em­ployed 40,360 peo­ple, in­clud­ing ap­prox­i­mate­ly 20,300 em­ploy­ees out­side the Unit­ed States.