Eli Lil­ly touts some mixed PhI­II re­sults for clus­ter headaches as Am­gen, No­var­tis prep a mar­ket-bust­ing move in mi­graine
With Am­gen and No­var­tis ea­ger­ly await­ing their PDU­FA date for the lead­ing CGRP mi­graine drug Aimovig lat­er this week, Eli Lil­ly is step­ping up with some mixed Phase III re­sults for its own con­tender in the field.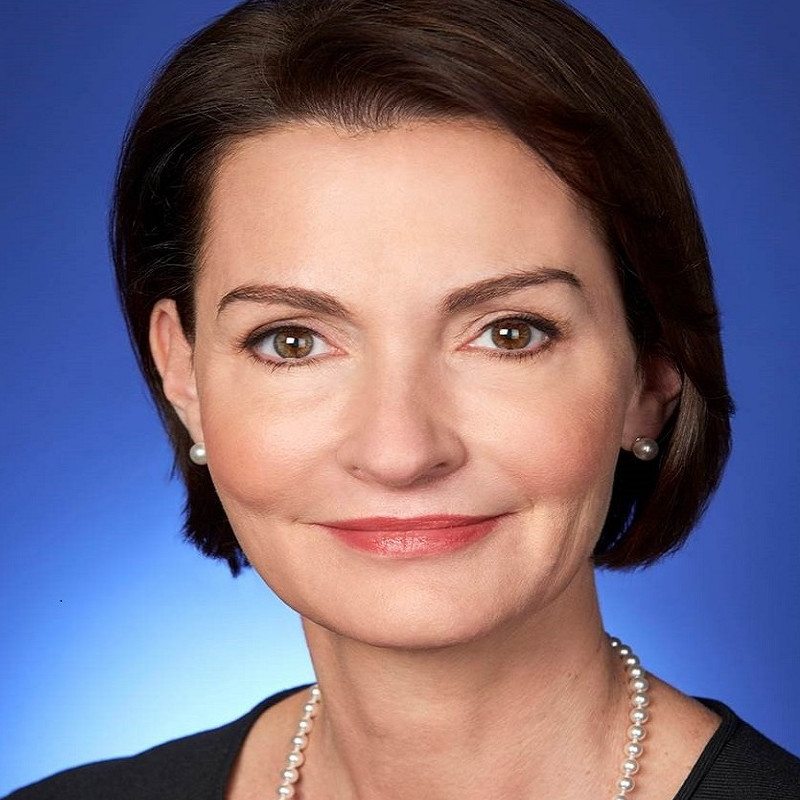 Christi Shaw
In a hit and a miss, Lil­ly re­searchers say that gal­canezum­ab scored on the pri­ma­ry end­point in a Phase III study of pa­tients suf­fer­ing from episod­ic, week­ly clus­ter headaches. Placed up against a place­bo, their drug achieved a sta­tis­ti­cal­ly sig­nif­i­cant re­duc­tion in clus­ter at­tacks — though the p val­ue of 0.036 was a long way from a stand­out grade.
Lil­ly al­so not­ed that an­oth­er Phase III for chron­ic clus­ter headaches failed — though you can be sure the phar­ma gi­ant was far more ea­ger to high­light the pos­i­tive re­sults in its re­lease. And now Lil­ly ex­ecs are set­ting up talks with reg­u­la­tors about the way for­ward to the mar­ket.
Lil­ly has al­ready post­ed its pos­i­tive late-stage da­ta for this drug in suc­cess­ful­ly re­duc­ing mi­graines. CGRP drugs are wide­ly viewed as the up­com­ing stan­dard of care for this cat­e­go­ry of dis­ease, and Am­gen and No­var­tis aim to push hard to cap­i­tal­ize on their fron­trun­ner sta­tus — pro­vid­ed the FDA comes through as ex­pect­ed with an ap­proval with­in a cou­ple of days.
An­a­lysts have of­fered a $1.2 bil­lion peak sales es­ti­mate for Aimovig — mak­ing it a top-12 drug for this year — which il­lus­trates just how im­por­tant a ground­break­ing po­si­tion can be in drug de­vel­op­ment.
Lil­ly is in a fa­mil­iar po­si­tion fur­ther back in the field, as it awaits an FDA de­ci­sion some­time in the third quar­ter. But they should be next in line be­hind the Am­gen/No­var­tis team. Te­va's ri­val fre­manezum­ab had been in line for a June de­ci­sion, then ear­li­er this month con­ced­ed that man­u­fac­tur­ing prob­lems would tem­porar­i­ly de­rail its pro­gram and push any ap­proval and mar­ket­ing launch fur­ther back in the year. And in March lit­tle Alder, which al­so has a con­tender in the mix, oust­ed its CEO and be­gan to re­struc­ture af­ter falling be­hind the lead­ers.
Eli Lil­ly has been scram­bling to beef up its on­col­o­gy pipeline with bolt-on deals this year. The phar­ma gi­ant has gained a num­ber of new ap­provals in re­cent years, but was se­ri­ous­ly de­layed on baric­i­tinib last year, be­fore the FDA abrupt­ly de­cid­ed to al­low their mar­ket­ing pitch to move through a re­view with­out a re­quired safe­ty tri­al.
"Clus­ter headache can be dif­fi­cult to eval­u­ate in clin­i­cal stud­ies, which has con­tributed to few avail­able treat­ment op­tions for clus­ter headache, of­ten con­sid­ered the most se­vere pain one can ex­pe­ri­ence," said Christi Shaw, pres­i­dent of Lil­ly Bio-Med­i­cines. "The pos­i­tive re­sults in episod­ic clus­ter headache are tru­ly a land­mark mo­ment—both for peo­ple liv­ing with clus­ter headache and for our re­searchers at Lil­ly, many of whom have spent more than two decades re­search­ing and de­vel­op­ing in­no­v­a­tive, non-opi­oid treat­ment op­tions for dis­eases like mi­graine and clus­ter headache."