Eli Lil­ly's Covid-19 part­ner Ab­Cellera pays $90M for some very spe­cial mice as Pe­ter Thiel jumps on the board and IPO ru­mors heat up
Ab­Cellera Bi­o­log­ics is step­ping on­to Re­gen­eron's turf, putting down $90 mil­lion in cash to buy out Tri­an­ni and its hu­man­ized mouse tech­nol­o­gy for de­vel­op­ing an­ti­bod­ies.
The 7-year-old biotech out of British Co­lum­bia is af­ter the Tri­an­ni Mouse: a ge­net­i­cal­ly en­gi­neered ro­dent that can gen­er­ate ful­ly hu­man mon­o­clon­al an­ti­bod­ies. It's al­so scoop­ing up sev­er­al "next-gen­er­a­tion" mice un­der de­vel­op­ment. The move comes as Ab­Cellera preps one of the biggest IPOs in an al­ready record-break­ing year for pub­lic de­buts, un­named sources told Bloomberg.
On Thurs­day, bil­lion­aire in­vestor Pe­ter Thiel joined the com­pa­ny's board of di­rec­tors. CEO Carl Hansen said Thiel, who co-found­ed Pay­Pal and made the first out­side in­vest­ment in Face­book, "brings deep ex­pe­ri­ence in scal­ing glob­al tech­nol­o­gy com­pa­nies."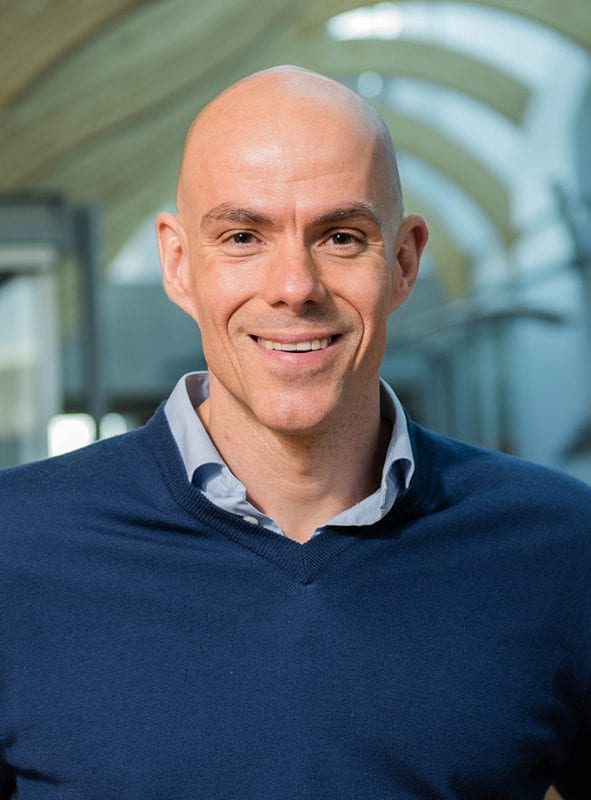 Carl Hansen
"Tri­an­ni marks our fourth and largest strate­gic tech­nol­o­gy ad­di­tion to date," Hansen said in a state­ment. "With its tech­nol­o­gy and team, Tri­an­ni am­pli­fies our ca­pa­bil­i­ty to gen­er­ate hu­man an­ti­bod­ies and pro­vides a strong foun­da­tion for de­vel­op­ing in­creas­ing­ly pow­er­ful trans­genic mouse tech­nolo­gies."
Ac­cord­ing to the Bloomberg re­port, Ab­Cellera's S-1 is like­ly to come in the next few days, and the of­fer­ing could val­ue the com­pa­ny at sev­er­al bil­lion dol­lars. Just last week, the biotech's Covid-19 an­ti­body treat­ment it de­vel­oped with Eli Lil­ly got the FDA OK for emer­gency use.
"Tri­an­ni adds a key pil­lar to our plat­form, which now in­cludes ge­net­i­cal­ly en­gi­neered ro­dents, mi­croflu­idic sin­gle-cell screen­ing, reper­toire se­quenc­ing, AI-pow­ered com­pu­ta­tion, and bis­pe­cif­ic pro­tein en­gi­neer­ing," Hansen said.
The deal comes with four mice un­der de­vel­op­ment. There's the Heavy-Chain On­ly (HCO) Mouse, which is de­signed to ex­press small­er, sin­gle-do­main an­ti­bod­ies to go where con­ven­tion­al IgG mol­e­cules can't; the All-Epi­tope Mouse, which Ab­Cellera says pro­duces an im­mune re­sponse against tar­gets like GPCRs and ion chan­nels; the DD mouse, which has long CDR3 loops de­signed to ac­cess "hid­den" or re­cessed bind­ing sites; and the Eazysort Mouse, cre­at­ed to help fo­cus ef­forts on high-val­ue an­ti­bod­ies.
Re­gen­eron has worked for decades on its own trans­geni­cal­ly hu­man­ized mice, which can be used to make an­ti­bod­ies for a range of dis­eases, from Ebo­la to col­orec­tal can­cer. The mice, which are en­gi­neered to have hu­man-like im­mune sys­tems, are ex­posed to a tar­get pro­tein which in­duces an an­ti­body re­sponse. The com­pa­ny is de­vel­op­ing its Covid-19 treat­ment on the same plat­form, which Pres­i­dent Don­ald Trump tout­ed as a "mir­a­cle" af­ter re­ceiv­ing it back in Oc­to­ber.
The drug mak­er is very pro­tec­tive of its tech­nol­o­gy, which is bro­ken down in­to sev­er­al brand­ed com­po­nents it calls the Ve­locisuite. In 2014, Re­gen­eron sued two Pfiz­er-backed en­ti­ties for patent in­fringe­ment. And this year, it lost part of a years-long le­gal bat­tle against Cam­bridge-based biotech Kymab, which it said in­fringed on patents it filed in 2012 around ways of ge­net­i­cal­ly mod­i­fy­ing a mouse.
Claim­ing the Ky­mouse was an "ob­vi­ous" ex­ten­sion of its own work, Re­gen­eron filed suits in the US, UK, Japan and Aus­tralia. In April, the US Patent Tri­al and Ap­peal Board (PT­AB) re­ject­ed Re­gen­eron's re­quest to in­val­i­date 4 Kymab patents, and in June they re­ject­ed a 5th one.
So­cial: Ab­Cellera.com