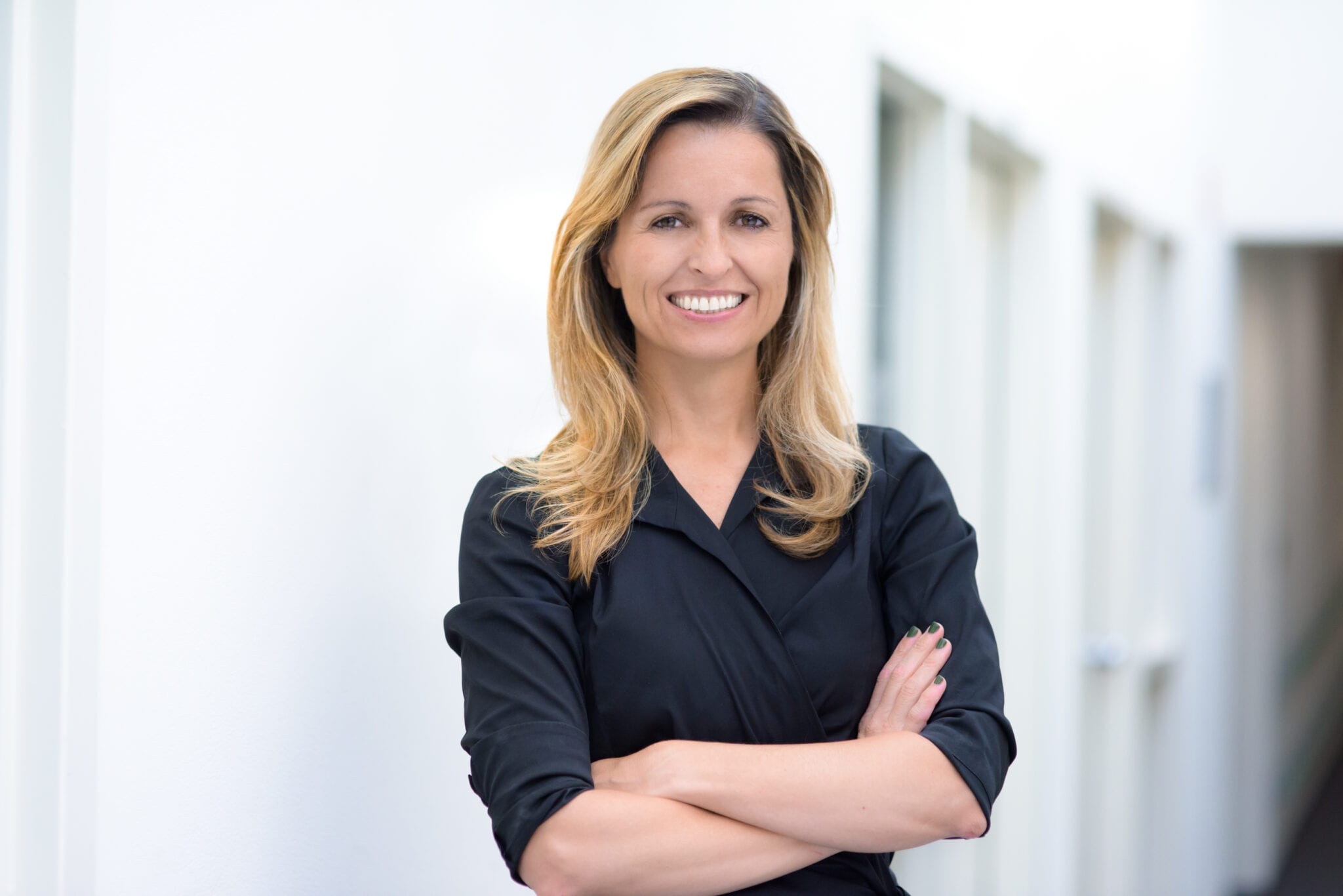 Elis­a­bet de los Pinos and her team fu­el up for a late-stage quest to de­liv­er a safe eye can­cer drug
Since its found­ing in 2009, Au­ra Bio­sciences has been laser-fo­cused on cre­at­ing a safer al­ter­na­tive to cur­rent­ly avail­able eye can­cer ther­a­pies. And on Mon­day, the biotech pulled in $80 mil­lion to walk its lead can­di­date to Phase III.
The Se­ries E round brings the Cam­bridge, MA-based com­pa­ny's to­tal raise to over $200 mil­lion. The biotech will use the funds for its virus-like drug con­ju­gates, in­clud­ing its lead can­di­date, AU-011, which is head­ed for a piv­otal late-stage study in choroidal (oc­u­lar) can­cer.
"If you think about eye can­cer, it's di­ag­nosed ear­ly, it's still in the eye, it's not metasta­t­ic, but the cur­rent avail­able treat­ments leave pa­tients blind, ba­si­cal­ly. So you want some­thing that you can treat with high po­ten­cy but high se­lec­tiv­i­ty," CEO Elis­a­bet de los Pinos told End­points News.
Au­ra's can­di­date con­sists of vi­ral nanopar­ti­cles that bind with can­cer cells in the eye. The nanopar­ti­cles — mod­eled af­ter the hu­man pa­pil­lo­mavirus — are light-ac­ti­vat­ed, mean­ing they se­lec­tive­ly de­stroy the mem­brane of can­cer cells up­on ac­ti­va­tion with an oph­thalmic laser.
"The cy­to­tox­ic pay­load for the drug in the clin­ic is ac­ti­vat­ed with light, so it's very safe," de los Pinos said. "And be­cause of the cell ac­tiv­i­ty of the virus-like par­ti­cles, not bind­ing to reti­na, it pre­serves vi­sion."
The cur­rent ap­proach is ra­dioac­tiv­i­ty, which leads to ir­re­versible dam­age to the reti­na and blind­ness, she said.
"It's di­ag­nosed very ear­ly, so we can treat these ear­ly le­sions in­side of the eye with this pre­cise drug, and hope­ful­ly don't have the trade off of ei­ther you want to pre­serve vi­sion or life," de los Pinos said.
The CEO plans on launch­ing the ther­a­py in­to a piv­otal Phase III tri­al with 40 to 50 pa­tients this year and to en­ter the VDC tech in­to the clin­ic in ear­ly 2022 for blad­der can­cer.
The Se­ries E was led by Ma­trix Cap­i­tal Man­age­ment and Sur­vey­or Cap­i­tal, with help from a slate of new and old in­vestors in­clud­ing Rock Springs Cap­i­tal, Adage Cap­i­tal Man­age­ment, Velos­i­ty Cap­i­tal, Medicxi, Ad­vent Life Sci­ences, Lund­beck­fonden Ven­tures, Ar­ix Bio­science, Chiesi Ven­tures, Ys­ios Cap­i­tal and Colum­bus Ven­ture Part­ners.
Medicxi led Au­ra's $40 mil­lion Se­ries D round in April 2019. When asked if an IPO is in the com­pa­ny's fu­ture, de los Pinos said: "We're ex­cit­ed with this cap­i­tal and with the type of in­vestors that have in­vest­ed in Au­ra, and we will ex­plore all op­por­tu­ni­ties to bring val­ue to the share­hold­ers."
Karan Takhar, se­nior man­ag­ing di­rec­tor of Ma­trix Cap­i­tal Man­age­ment, will join Au­ra's board of di­rec­tors.